Both my cats are pretty smart, but Jenny seems to be getting smarter than smart. She learns things.
At 7am the alarm rings on Alexa for me to feed my cats. Both cats are well aware of this and are conditioned to wait for it to sound. This is handy because they don't bother me for breakfast in the morning. The alarm sounds, we go downstairs, they get fed. I also have them trained to expect a treat before I leave each day. I did this so I can leave the house knowing they're both okay and I don't worry (as much) over being gone.
Used to be that any time I went back downstairs after feeding they would both run to me expecting a treat. Jake still does. But this past week Jenny stopped doing that. She knows that I don't really leave the house until I've taken a shower. So now she doesn't get excited about a treat until after she heard the shower running. I know this because I tested it, of course. I can go up and down the stairs a half-dozen times and she won't move unless she's heard the shower run first.
She's just that smart...
Jake, bless his heart, will come running all six times.
Speaking of Jake... have I mentioned that he likes living on the edge?
When he hopped in the cat bed, it slid. So he made the best of the situation. I got nervous about him falling, so I couldn't take looking at this and had to give him a ride back to safety...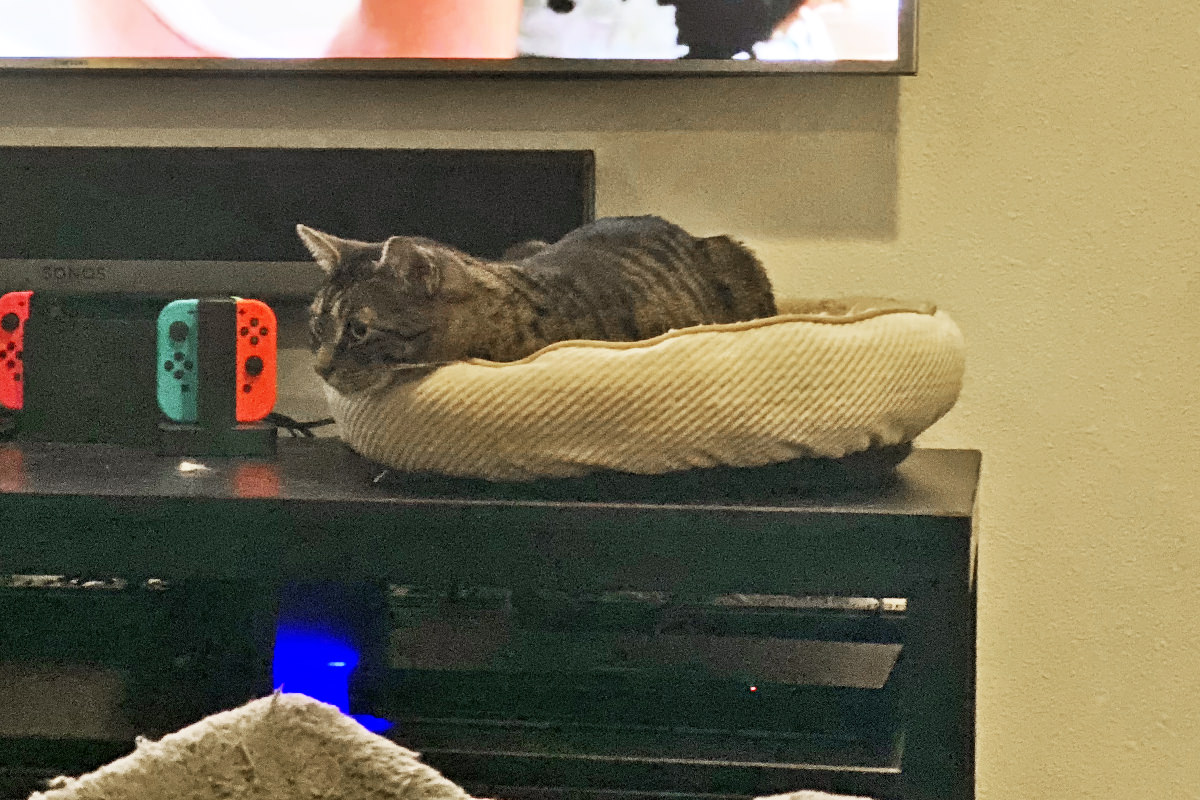 Now that the weather is getting colder, the cats have been taking turns sleeping next to me in bed so they can take advantage of the heated blanket. This is mostly Jake while I'm sleeping and Jenny if I'm awake and watching TV or working in bed...
Whenever they are not on the electric blanket, they're in a kitty bed or sleeping on one of the self-heating pads. Though their method of sleeping varies a bit between them. Jenny must be situated in the absolute center...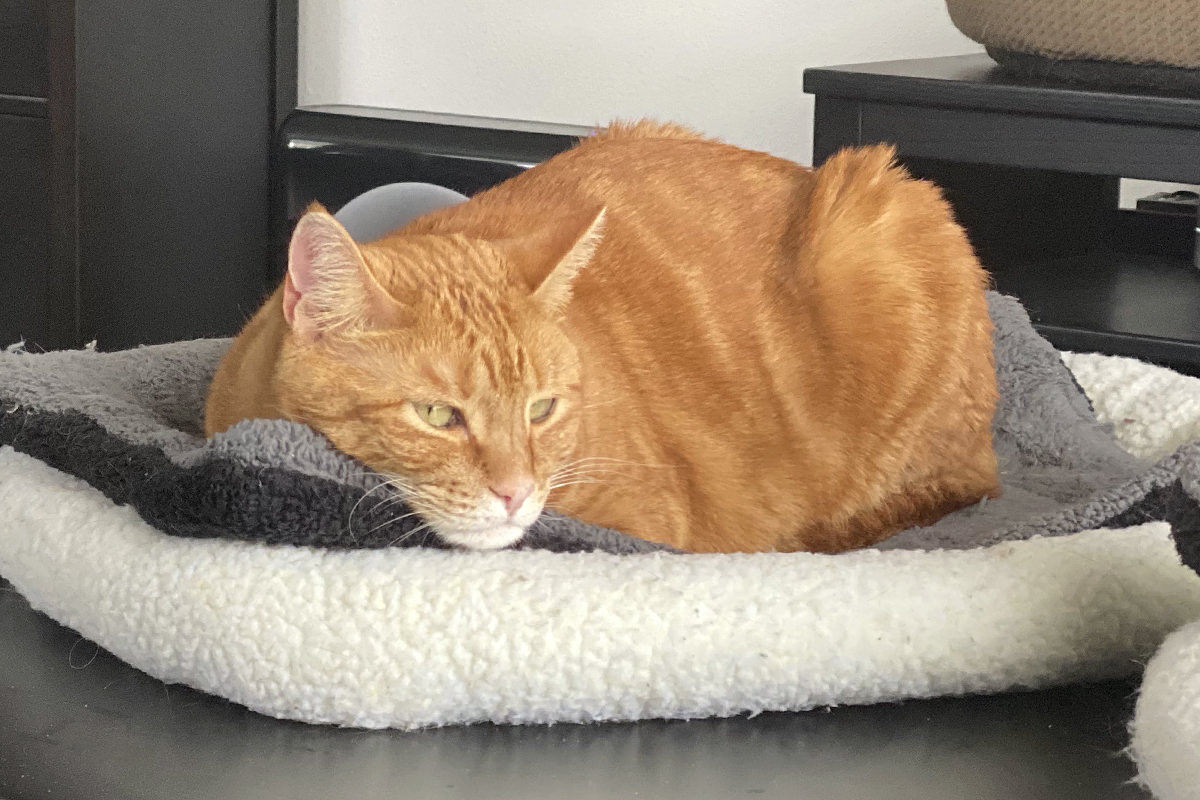 Jake is all over the place. Sometimes he's half-in, half-out. Or with his head or arm sticking out...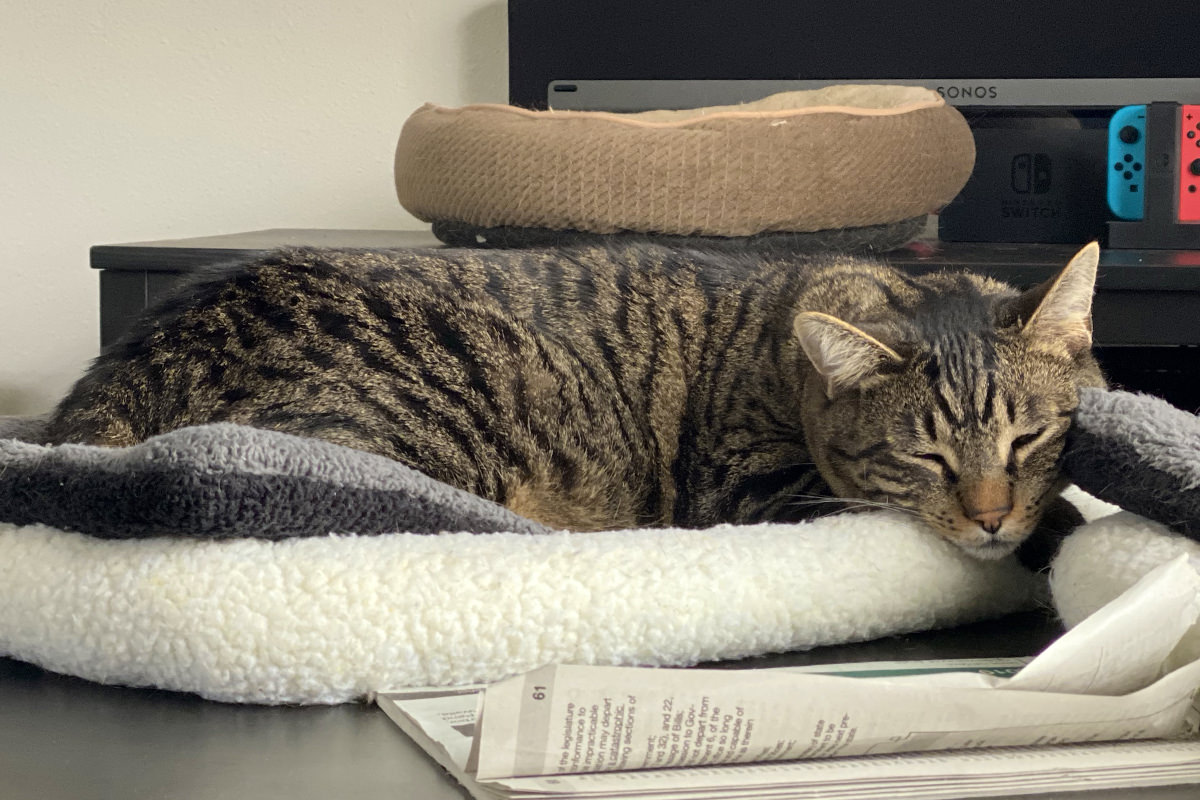 Such is life when you're a bit "fluffier" than the rest.
Jenny has long been a bit particular about appearances, even when sleeping. Or just lounging around looking sexy...
In preparation for Daylight Saving Time (which I HATE HATE HATE!), I've been moving the Alexa alarm for feeding back 15 minutes every few days leading up to it so that there's not a shock when the time change happens. After the first couple days, Jenny expected that I could be convinced to move the alarm back again, so she sat staring at me for a half-hour...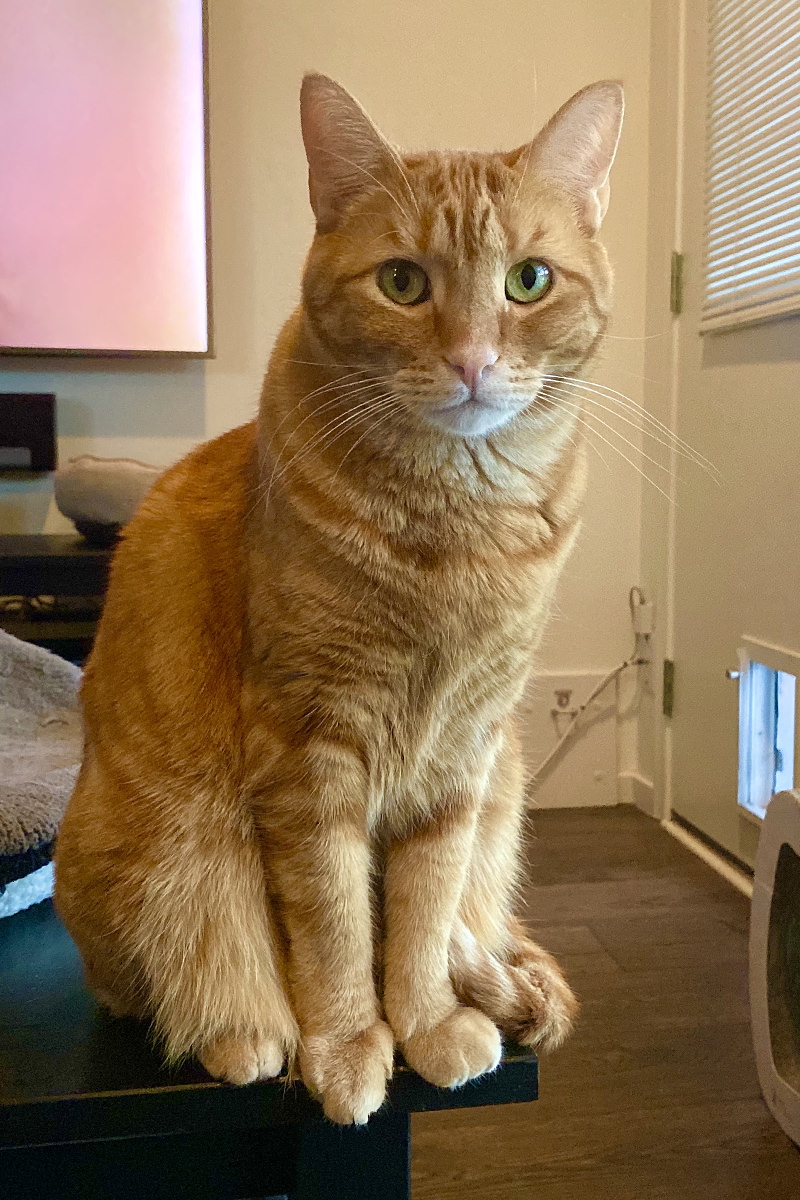 This is something they did all the time before I got them trained on the Alexa alarms for feeding. Now most times they ignore me. Until now. Apparently Jenny seems to know that something's up.
Told you she was smart.