This morning I woke up and felt, for the first time this year, that Summer is on its way out. Instead of the beautiful mornings that permeate the months of June, July, and August, things looked considerably less bright. More dreary and foreboding. The afternoons will still be sunny and warm for a while yet, but the mornings and evenings will be colder, dimmer, and less life affirming. Don't get me wrong... I love Fall... but the transition to get there is darn depressing. Not enough that I want to move south so I can avoid it, but enough that I don't want to get out of bed in the morning.
Especially early in the morning, like today.
Usually I am awake and working at 5:30am. Checking email, going through my to-do's, setting up things that need to be done when I get into the office... that kind of stuff. But I don't get out of bed until the Alexa alarm goes off at 7am and it's time to feed the cats. Then I work a little more before getting ready to go into the office at 9am. Most days this means I've put in two or three hours before I even go to work, but I'm okay with it because I'm not completely overwhelmed once I get there.
If I get out of bed earlier than 7am, it's almost always because I'm traveling. This morning it was because I had to shoot some video.
But Jake and Jenny don't know that. All they know is that their daily routine is being disrupted. In their mind, I'm going to be gone for days, which causes a major freak-out. Jenny's crying on the banister. Jake is running after me so he can rub up against my legs. It's like a Greek feline tragedy unfolding, and I always feel terrible about it. I try to explain that I'll be back this afternoon, but they're cats... so... well, you know...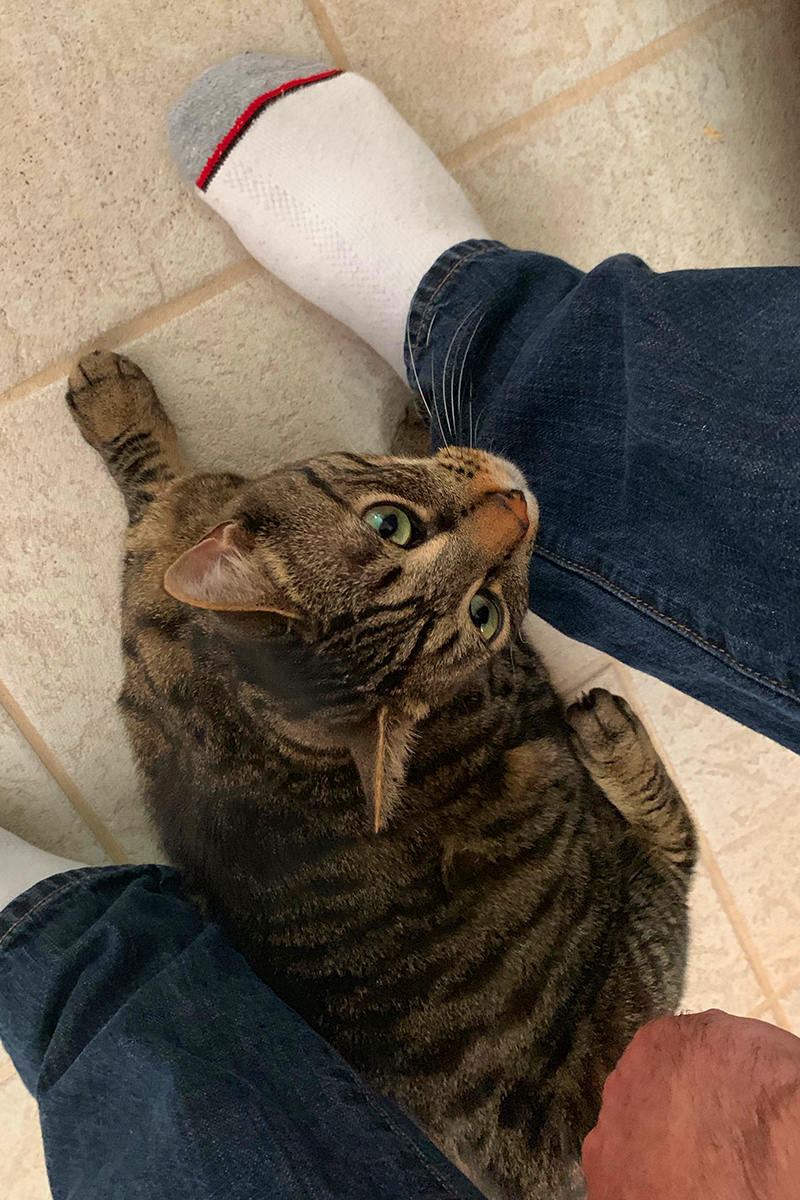 I wish for the ability to talk with my cats almost daily. Most of the time it's to ask them "Why did you just do that? What are you thinking here?" But times like this would be to tell them what's going on so they wouldn't be so upset.
Instead all I can do is distract them with cat treats while I sneak out the front door.
Then spend the rest of my day wondering how they're doing after the cat treats are gone.