When I drove over the mountains on Saturday the weather was pretty harsh. Snow was really coming down, and it was sticking to the road... in September! Guess it's a good thing I got new snow tires put on, though I would have been okay without them. The snow was evaporating as soon as you drove over it.
Coming back home today promised to be a much different experience because the weather had turned beautiful again...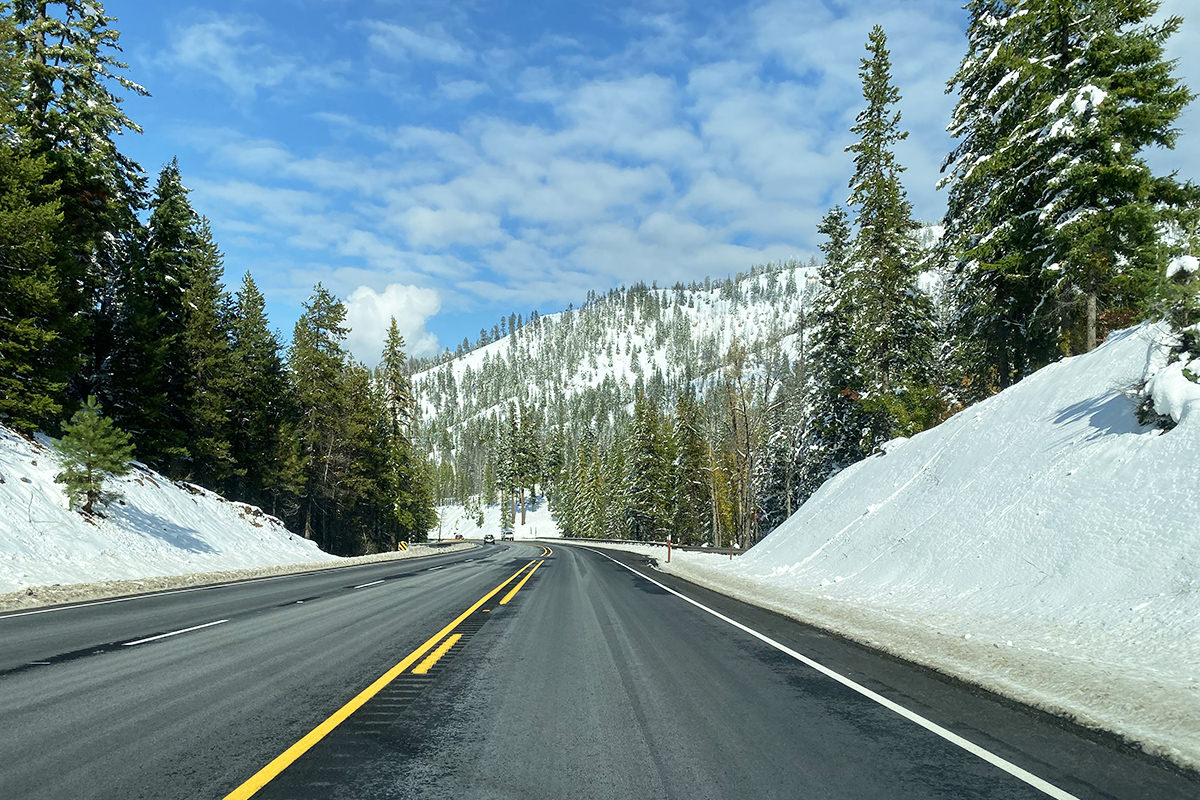 Oddly enough, Washington State doesn't require you to carry chains until November 1st. I've got mine in my trunk already, of course. Last year they ended up being required for a trip over in December, which was the first time in a decade I've had to use them. If this snow keeps up, I'll likely be using them again this year.
Such are the perils of living in a winter wonderland.