With the new television season a month away, I'm in an odd position of having very little television to watch. Since I like background noise while I work, this means I've been re-watching shows I like or checking off shows and movies I've been meaning to watch but haven't gotten around to.
One of these being Easy to Learn, Hard to Master: The Fate of Atari which is currently streaming on Amazon Prime...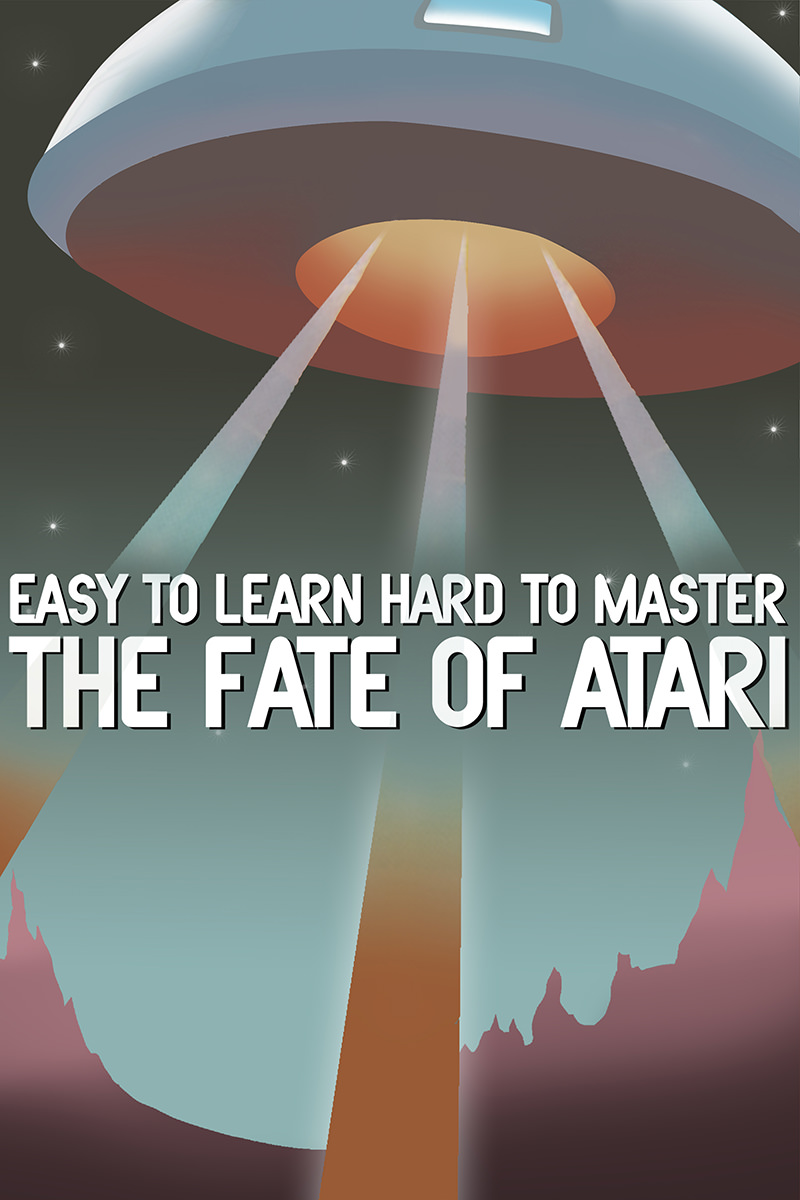 This was not the first movie which chronicled the downfall of my video-gaming childhood... there was Atari: Game Over which came out three years before... but Easy to Learn, Hard to Master was the one which had the most interesting assortment of talking heads discussing the rise and fall of Atari in the video game arena. Nolan Bushnell, Al Alcorn, Howard Warshaw, Steve Wozniak, David Crane, and more were all interviewed. It also included insight from Manny Gerard and Ray Kassar from the Warner side of the disaster.
The movie was a good watch, even though I didn't learn anything astonishingly new. Atari's meteoric rise and fall has been commentary fodder for decades and is well-known. It did, however, get me thinking about the whole video game revolution that was my childhood. Along with comic books, the Atari 2600 was probably the most important part of my childhood...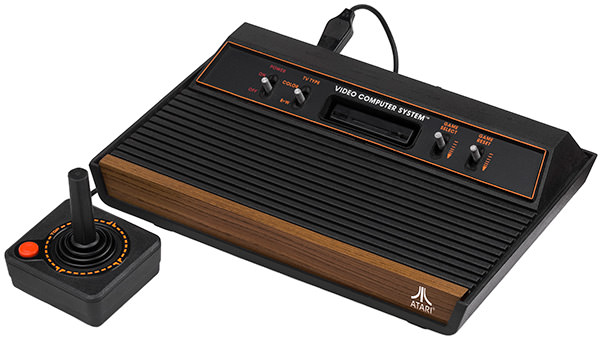 As I've mentioned before, I coveted the thing from the minute I was aware that it existed. I think it was being sold at Sears, and my non-stop begging eventually wore my parents down. I finally got one for my birthday or for Christmas or something. And from that moment onward... I was playing video games, saving my money for video games, and begging for new video games at every turn.
I amassed quite a collection.*
Well, not really... I managed to get 32 of the 532 games that were available in North America.
Which brings me to my next movie: Nintendo Quest...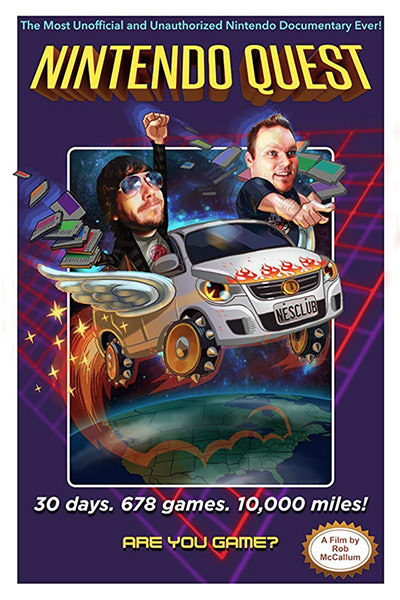 In this movie, a guy named Jay Bartlett attempted to collect all 687 Nintendo Entertainment System (NES) games that were released in North America... in 30 days... but without using the internet. Nope, he drove around northern North America trying to find them.
To be honest, I was more than a little bored throughout it. The actual collecting didn't have much going on. It was the stuff in-between than made it worth watching. And remembering back to so many of those awesome NES games!
And my last video game movie? A "mocumentary" film that was clearly trying to be the This Is Spinal Tap for video games called Going for Golden Eye...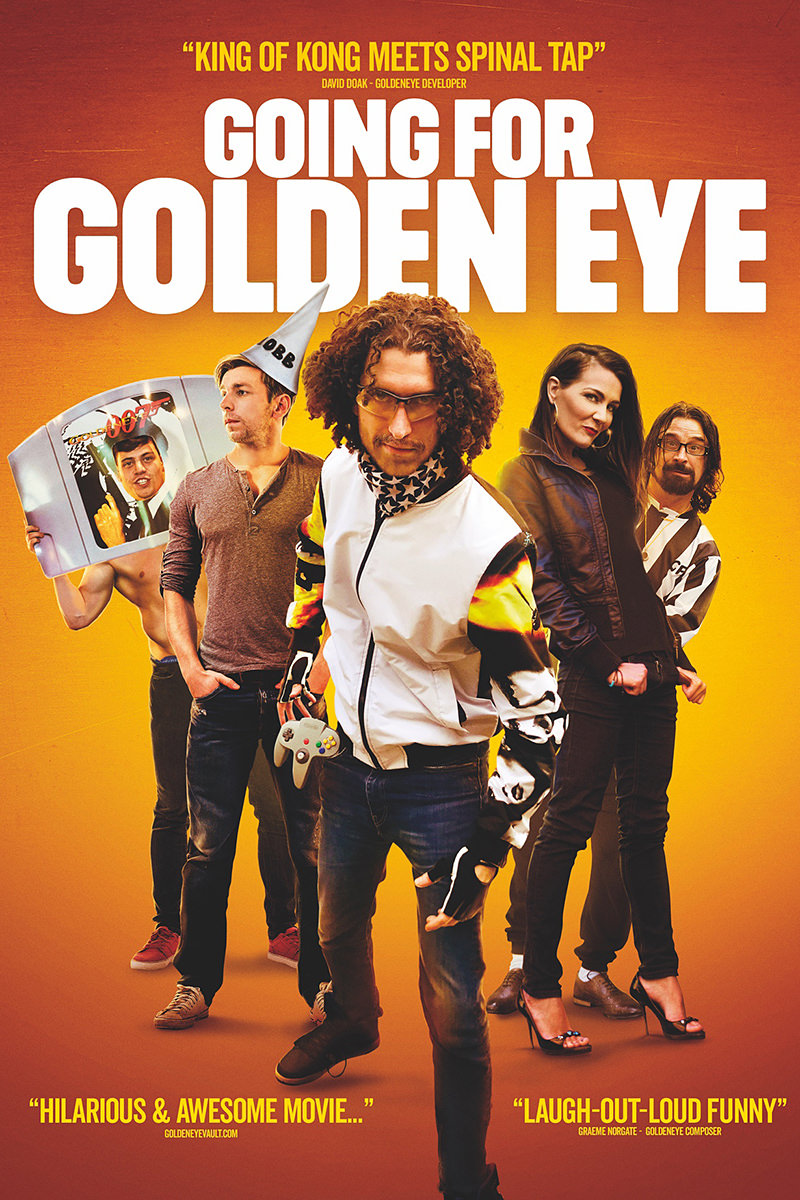 While nowhere near the level of This is Spinal Tap, I thought it was a pretty good effort. It definitely had some funny moments to make it all worthwhile.
And I think I've had my fill of video game movies for a while.
Until the next one comes along, I'd imagine.

*And here's the Atari 2600 titles I ended up collecting...
Air-Sea Battle
Combat
Indy 500
Star Ship
Basketball
Breakout
Casino
Night Driver
Superman
Bowling
Adventure
Circus
Dodge 'Em
Space Invaders
Asteroids
Missile Command
Warlords
Bezerk
Centipede
Defender
Haunted House
Pac-Man
Third Party Games...
Skiing
Freeway
Kaboom!
Stampede
Atlantis
Chopper Command
Demon Attack
Frogger
Pitfall!
River Raid