I have never trimmed my cats' claws. I've never had a need to. There's plenty of stuff I've built and purchased for them to scratch on, so they've kept their claws in good condition without any intervention from me. They also groom their nails often, so they seem to be in good shape whenever I examine them. Of course, I have hardwood floors which means there's no carpet for them to snag on, so that probably helps. Perhaps when they get older and are less active I'll have to start trimming, but it's not been an issue so far...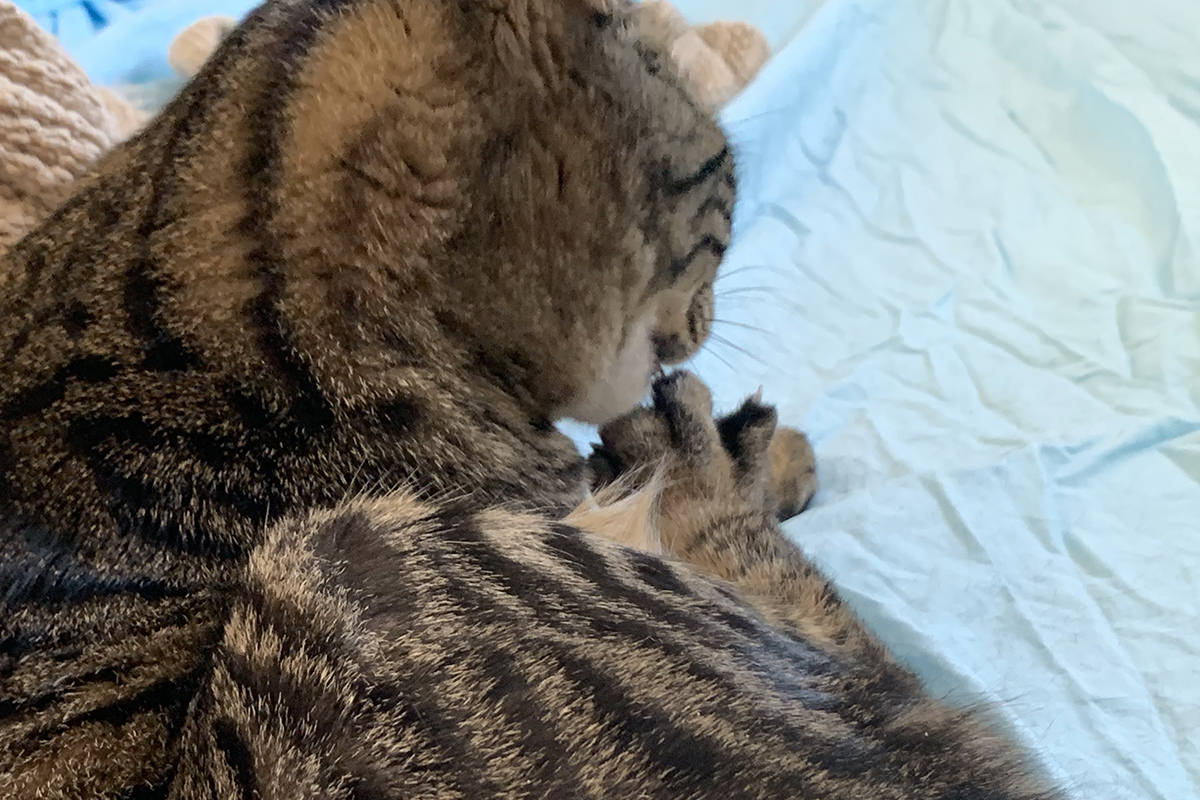 I've never bathed them either. On occasion I've had to wipe off something dirty they've laid on (usually out in the catio), but even that's rare because I try to keep their environment clean. And, again, they are very good about bathing themselves, they don't stink, and so I'll just let nature take its course until I need to intervene...
Cats have self-maintenance as a built-in feature. I plan on taking advantage of that for as long as I can.
This past Thursday was International Cat Day. Which is kinda silly, because EVERY DAY IS INTERNATIONAL CAT DAY in my house!
This is what I woke up to on the 8th, however...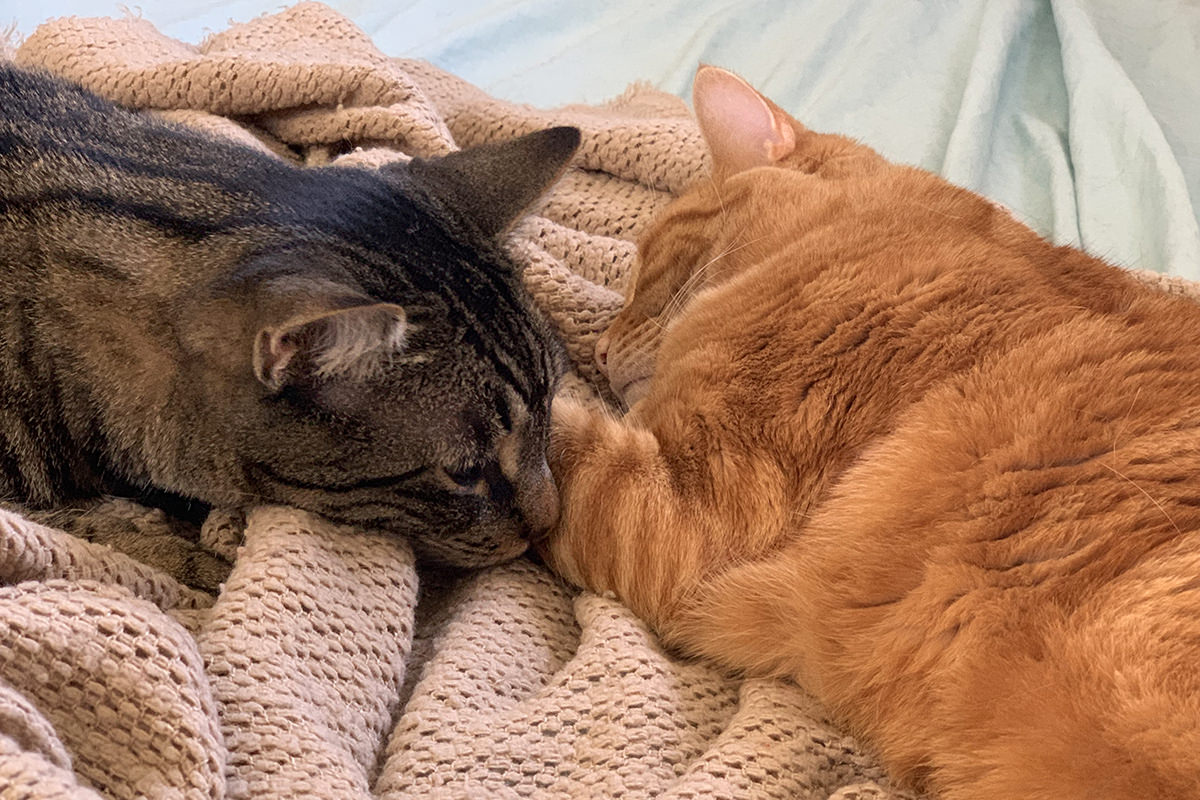 Not a bad start to International Cat Day.
Or any day, really.
See you next Saturday!