This morning while I was waiting for my laptop to render out the project I had been working on for an hour-and-a-half, I grabbed my iPhone to take a look at what's going on in the world. Granted in this day and age that's most always a mistake, but I'm a glutton for punishment.
After glossing over the "news" tab I clicked on the "entertainment" tab because that's always a much happier place to be. One of the first stories was The Movies Directed By Quentin Tarantino, Ranked. I'm a big Tarantino fan, so I had clicked through without even thinking about it. The list (over at Film School Rejects) was an interesting one. They put Inglourious Basterds at the top, not Pulp Fiction, which is usually not how these lists go. Most times I never know if the person making the list puts Pulp Fiction as #1 because they honestly feel that way... or because it's expected of them to have it there. Then I noticed that the Film School Rejects list was a composite list by a group of people, and suddenly everything made sense. Since the list wasn't being attributed to a single person's name, people could vote how they wanted to with no pressure to vote as they feel people expected them to.
While I prefer lists that I can attribute to a single person, I do like the idea of lists that are voted on by multiple people. If, for no other reason, because it feels as though it gives a better barometric of truthiness due to the anonymity of it all.
Then I discovered the website Ranker and fell down a rabbit hole.
Ranker is a site where any visitor can vote on lists of things (and also has regular news stories). Clicking on the "entertainment" tab and I see Every Song in Cats, Ranked by Singability and The Best TV Shows Streaming on Hulu and The Greatest Animated Series Ever Made and Famous Women You'd Want to Have a Beer With.
Then I see the list that compels me to start ranking... The Best Hallmark Channel Original Movies of 2019. ON THIS SUBJECT I HAVE VERY STRONG OPINIONS!
Two hours later...
...my rendering finished ages ago and I'm running in danger of being late to work. That's what happens when you feel compelled to vote on things like Funny Names to Give a Chicken (before you judge me, 4,300+ other people were in on this)...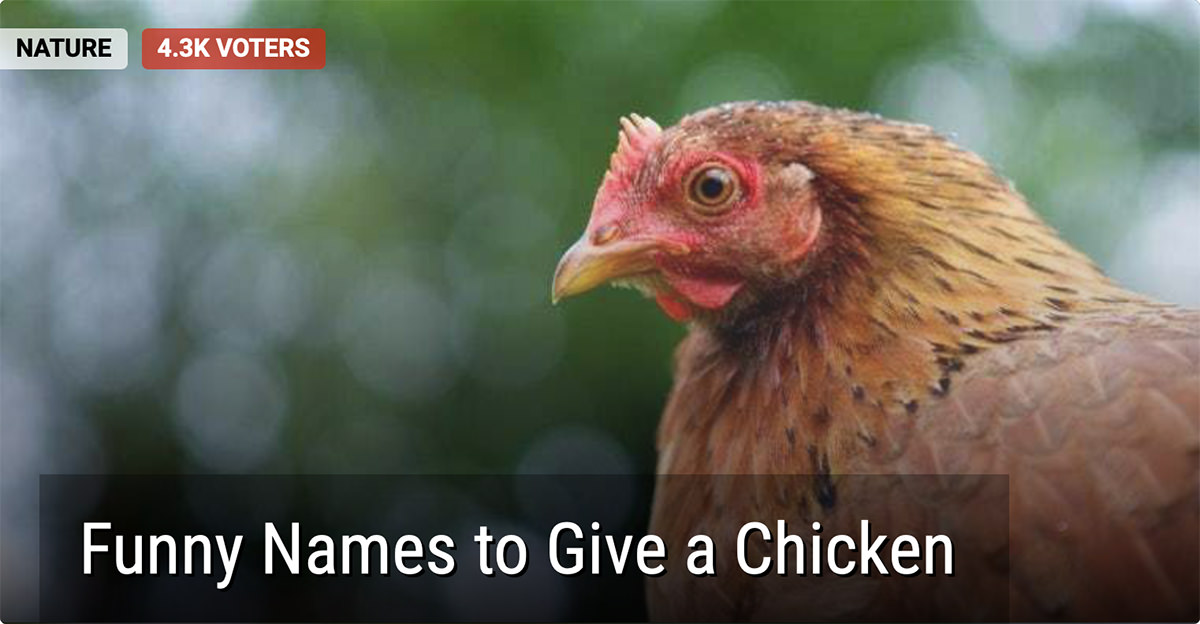 I mean, come on... "Tyrannosaurus Pecks?" "Mother Clucker?" "CLUCK NORRIS?!?!?" Personally, I give the edges to "Sir Clucks-A-Lot" for a boy and "Margaret Hatcher" for a girl, but that's just me.
Also just me? Ranking The Very Best Pop-Tart Flavors... so, if you'll excuse me, I've got work to do.