And so there was an earthquake near me early, early this morning. I was semi-awake at the time and thought that somebody had dropped something heavy in the kitchen above me. I didn't really think much of it until I woke up and saw the news.
The epicenter of the 4.6 magnitude quake was at Three Lakes, which is about 15 miles from where I'm staying...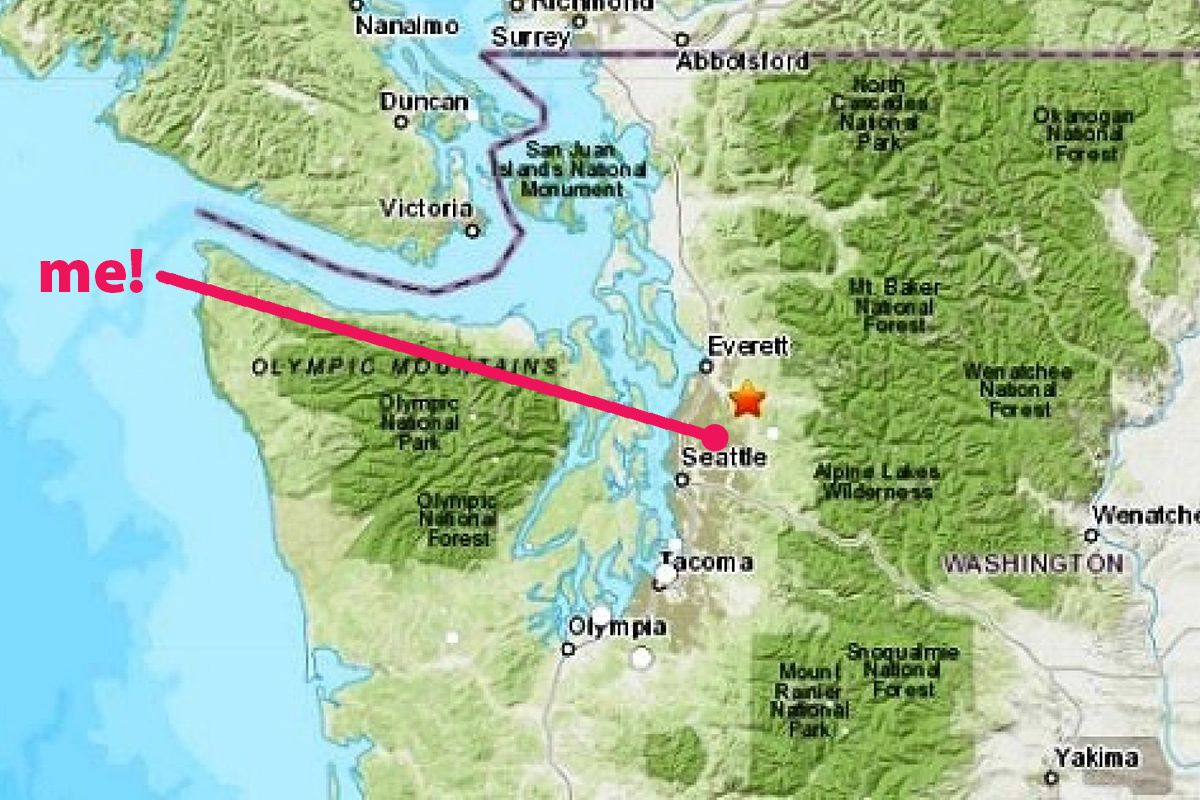 Earthquake Map by the USGS
This should probably be cause for concern, given the earthquakes that have been hitting California lately. Maybe the Pacific Ring of Fire is getting ready to blow? I guess we're all doomed.
Of course I checked on my cats to see if they noticed.
I don't know if they were able to sense it, but they were definitely active. At the time of the quake, Jake went running to the stairwell and started staring up there...
A couple minutes later, Jake left and Jenny ran downstairs...
After that they just kinda wandered around until sunrise. This is fairly odd, because usually they're sleeping...
But no worries. I'm sure they will make up for it by sleeping all day.
Unfortunately the West Coast is not alone in natural disasters. I've been gutted seeing the photos of the flooding that has hit New Orleans due to Tropical Storm Barry. My favorite American city can't seem to catch a break.
And neither can I. I'm Heading back home a day early to get to an appointment I had to make yesterday. For my next vacation I'm hoping to be air-dropped into a place with no internet and no mobile phone service.
No people would be icing on the cake.