I was only away for two nights, but my cats seemed more bothered than usual by my absence. This has me a bit concerned for my upcoming travel. Fortunately, I have security cameras everywhere to look in while I'm gone and can call a neighbor if they need help... but since they are so afraid of strangers, that would probably just add to their anxiety.
Which is the reason I don't hire a cat-sitter any more. Jake and Jenny just run and hide, so what difference does it make? Unless I'm going to be gone long enough that the Litter-Robot will need emptying, it's probably better to just let them be.
Heaven only knows I wouldn't want to interrupt their busy day of sleeping and lounging in the catio...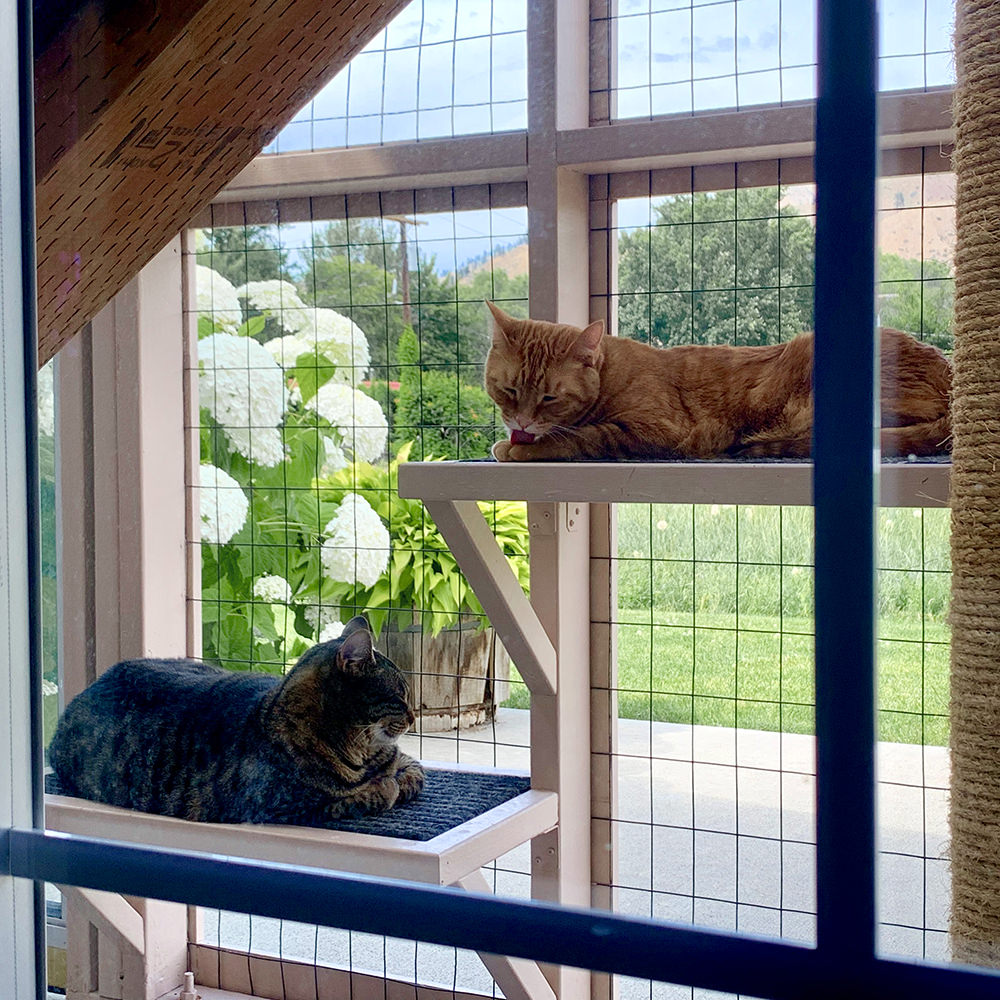 Surprisingly, despite how hot it's been out, bot my cats are still spending a lot of time in the catio. During the day, it's for napping and bird-watching...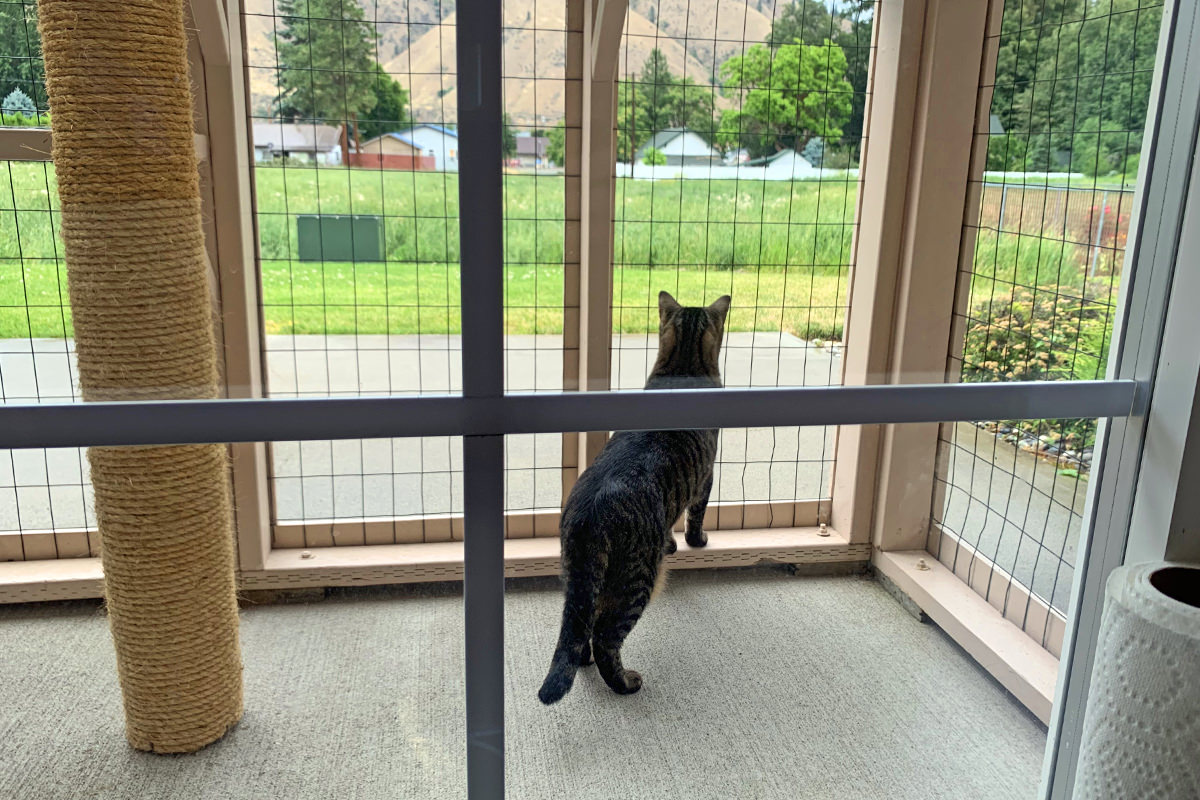 Or just watching me while I work...
As the sun sets, it becomes all about catching bugs (yuck) and eating bugs (double-yuck).
Here's Jenny observing a bug before Jake literally pushes her off the perch...
It's hard to tell from the camera angle... but I was watching it happen, and Jake absolutely put his paw around her and shoved her off while she was leaning over.
Jake seems to like poking and pushing Jenny for no reason other than his own amusement...
Fortunately, Jenny is not shy about poking back when she's had enough of Jake's crap. You can see in the above photo what she looks like juuuuuuust before she's about ready to snap.
Fortunately, my cats mostly get along, so the poking is kept to a minimum.
And so long as they're not poking me, it's all good.