The past week has been filled with wet weather. This used to be a source of great anxiety for my cats. Rain hitting the roof was confusing. But that's been changing over the years. Jake is actually able to sleep through rain, thunder, and lightning now.
Jenny? Not so much.
She meows at the ceiling. She meows at the windows. She's very interested in what's happening outside, but not interested enough to actually go outside and investigate...
Jake is interested because Jenny is interested...

The other day my dinner burned up in the oven. In an effort to help clear the smoke smell out of my house from my cremated pizza, I opened all the windows and doors (but not screen doors) here in the house. And there I was... walking to the kitchen with my dishes... when I see that SOMEHOW I FAILED TO NOTICE THAT THERE WAS NO SCREEN ON THE WINDOW NEXT TO THE CAT CLIMBING TREE! And there was Jake... leaning out the window all "Wassup?" As I start to crap my pants, I quickly made my way to the kitchen so I can shake the "bag of treats" and lure him away from escaping.
It worked, thank heavens. I honestly don't think my heart could take him escaping again. But at least this time I would actually know what happened!

Speaking of cooking disasters just waiting to happen... my old barbecue grill had to be replaced and I had time to assemble the new one this week. As with anything new, Jake and Jenny are invested...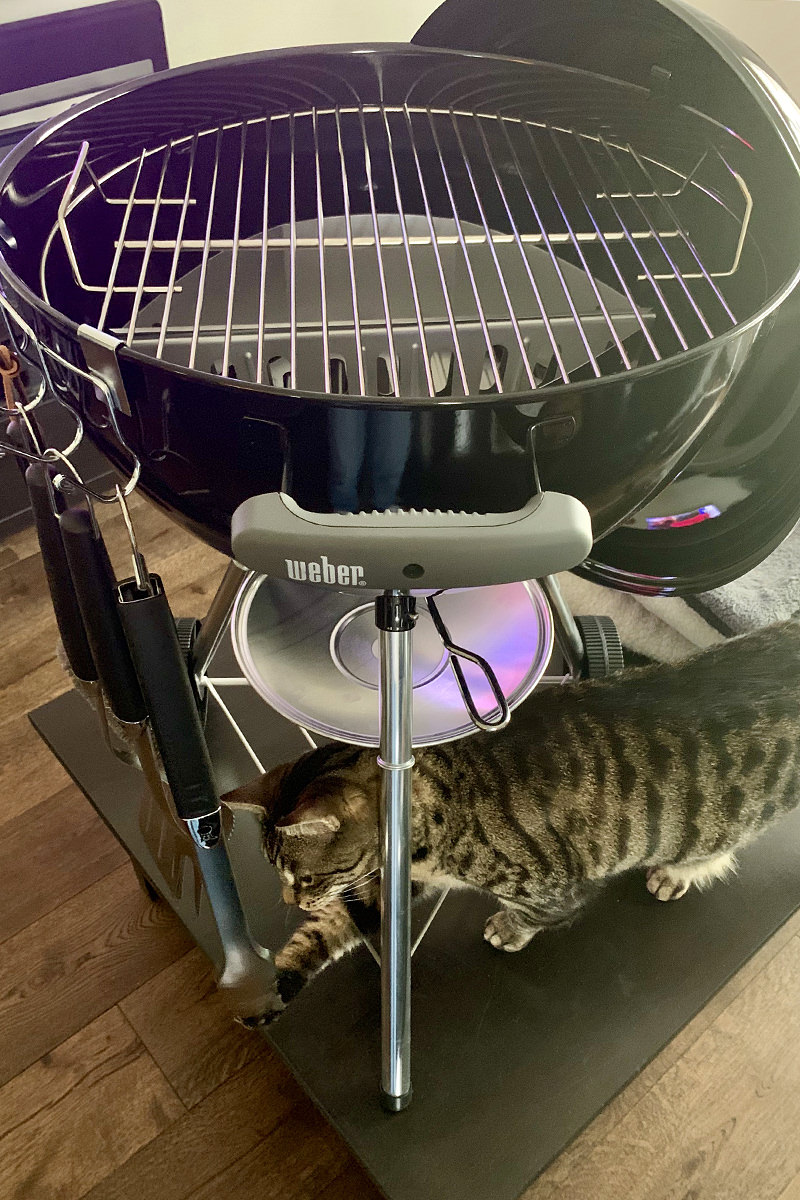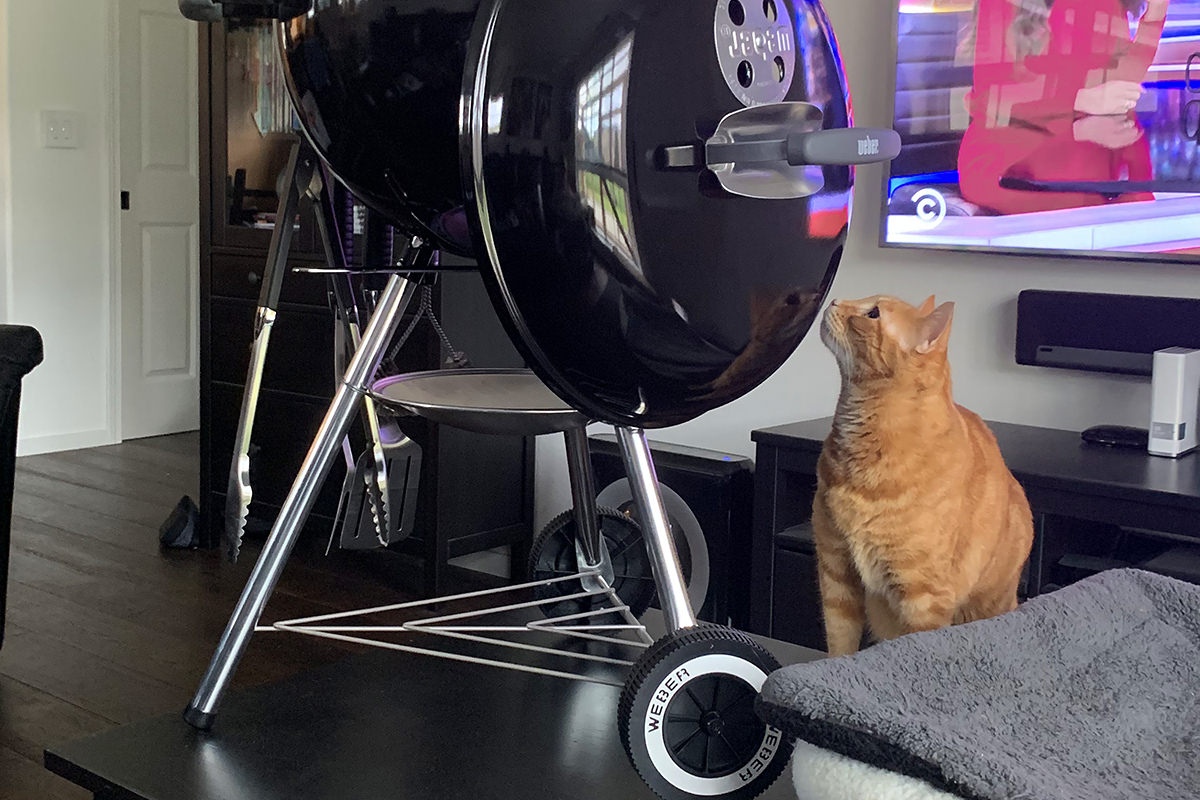 The replacement grill is smaller than the old one, which is perfect for me. This one can fit in the catio without obstructing the door so I can leave it out instead of having to drag it back to the garage each time...
Now that the weather is turning nice again, I may actually get to use it.
Fingers crossed.