I'm pretty sure that Jake thinks his name is "Where is Jenny" and Jenny thinks her name is "Where is Jakey Bear." Heaven only knows why I keep asking... they never tell me where their sibling is... but I guess it makes me feel like a concerned parent to ask.
Speaking of being a concerned parent... Jake seems to have (mostly) healed from his tumble off the banister. His limp is very slight now, and sometimes disappears altogether. Hopefully the new Cat Banister Tray will prevent this from happening again.
Even if his physical state is getting back to normal, I'm afraid Jake's mental state is not being so quick to return. He is far more jumpy than he used to be. He also is far more clingy than he used to be. It used to be that my cats left after I fell asleep, but now Jake is with me most of the time I'm home... including when I'm sleeping.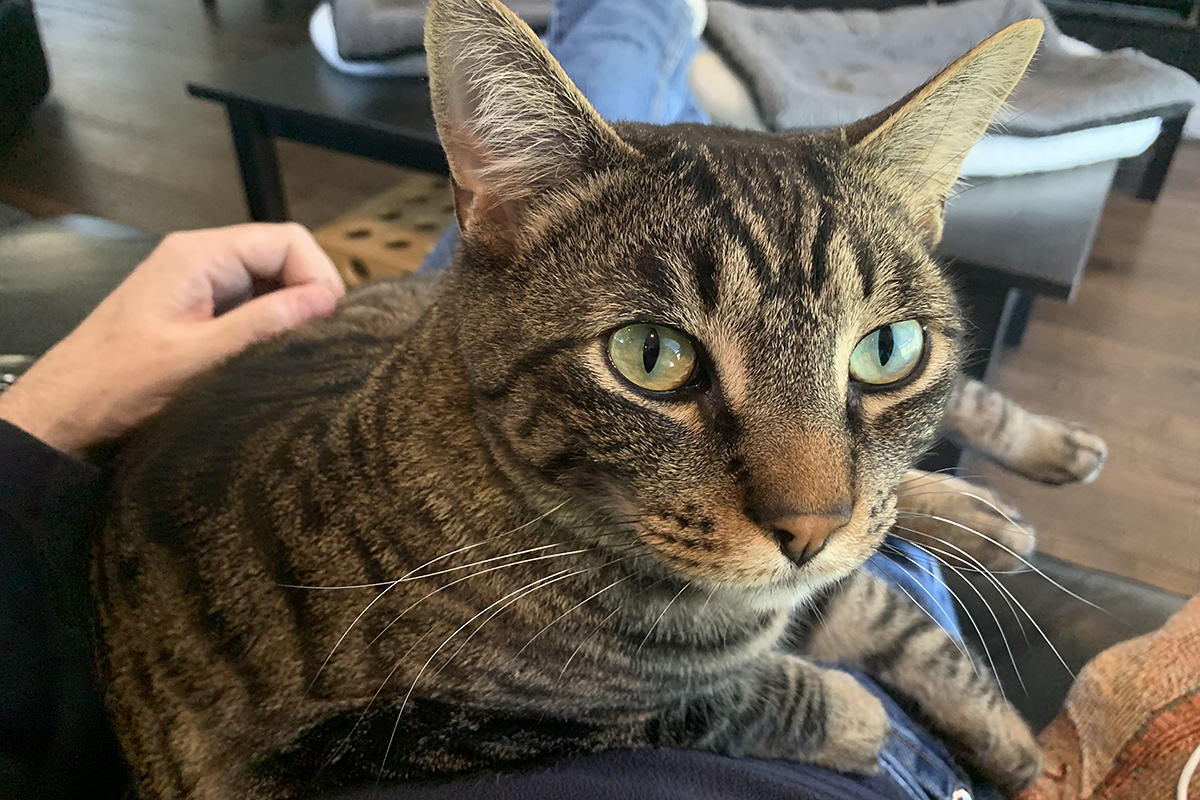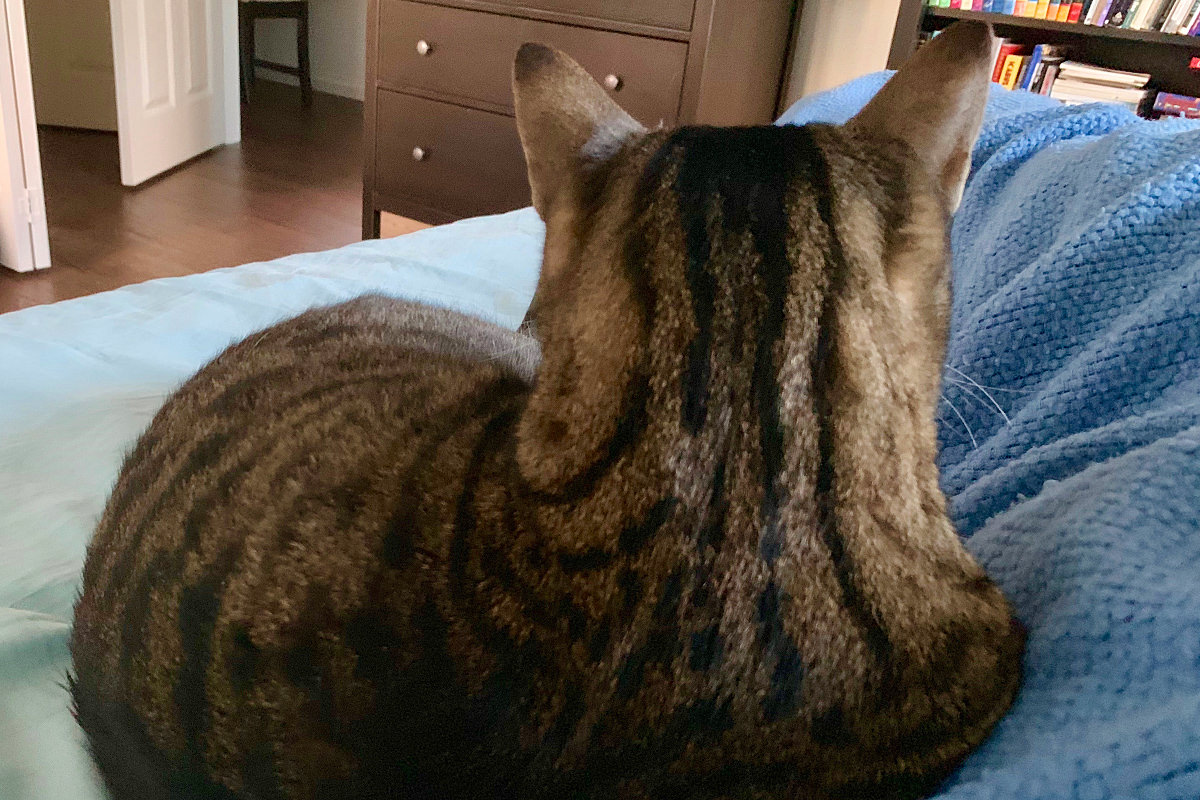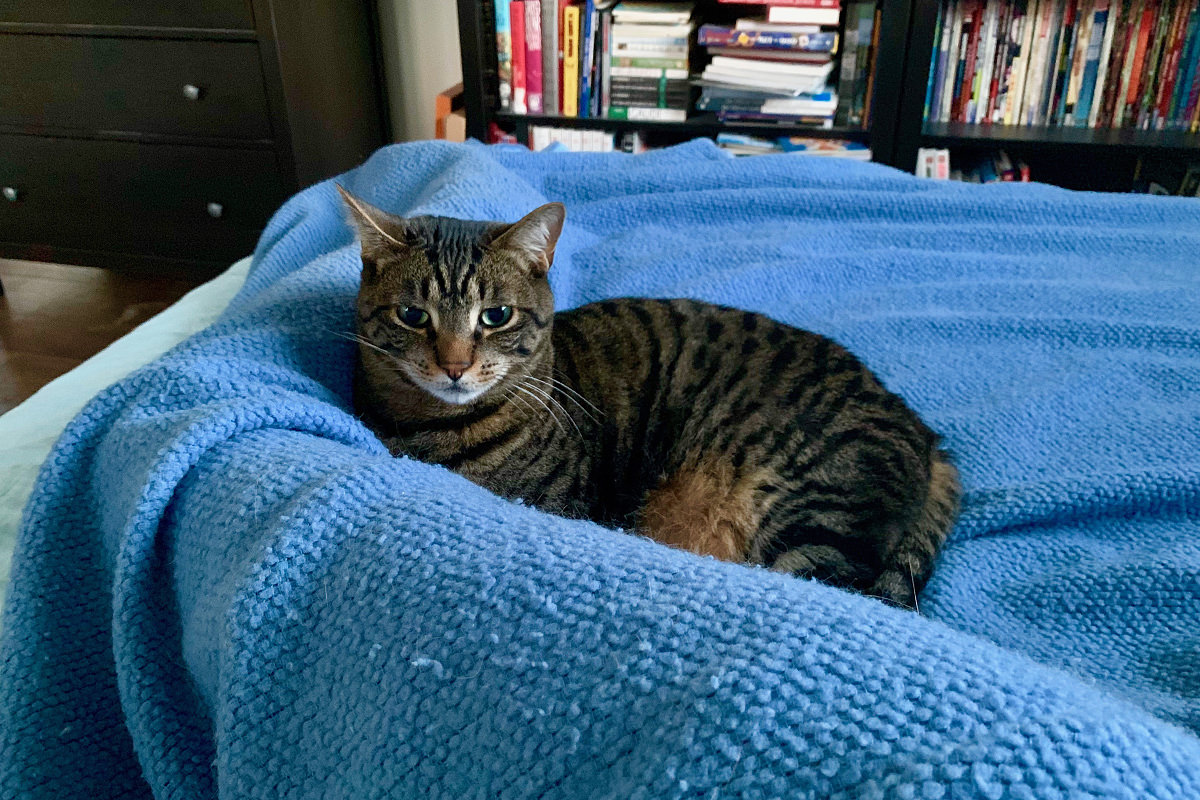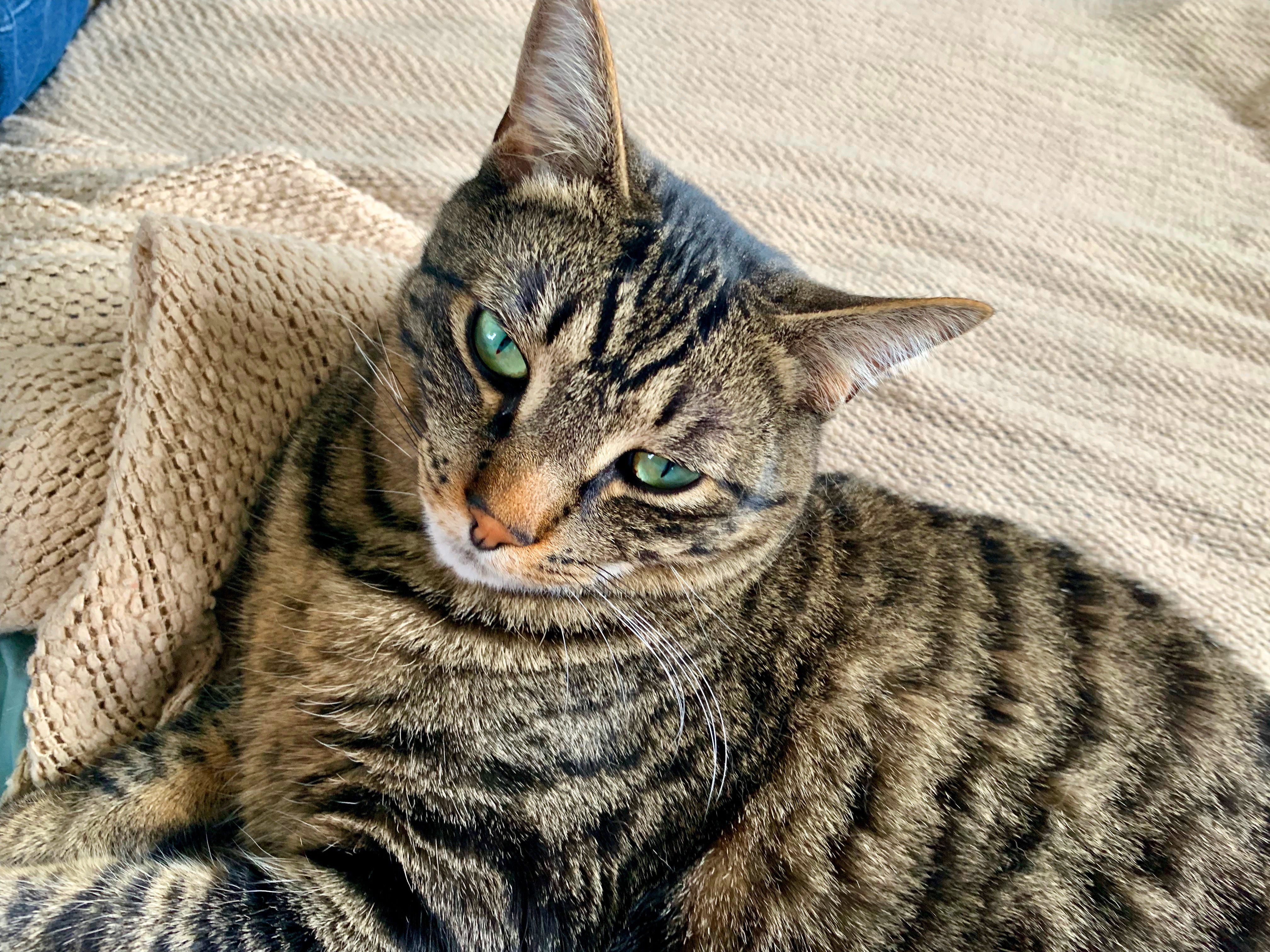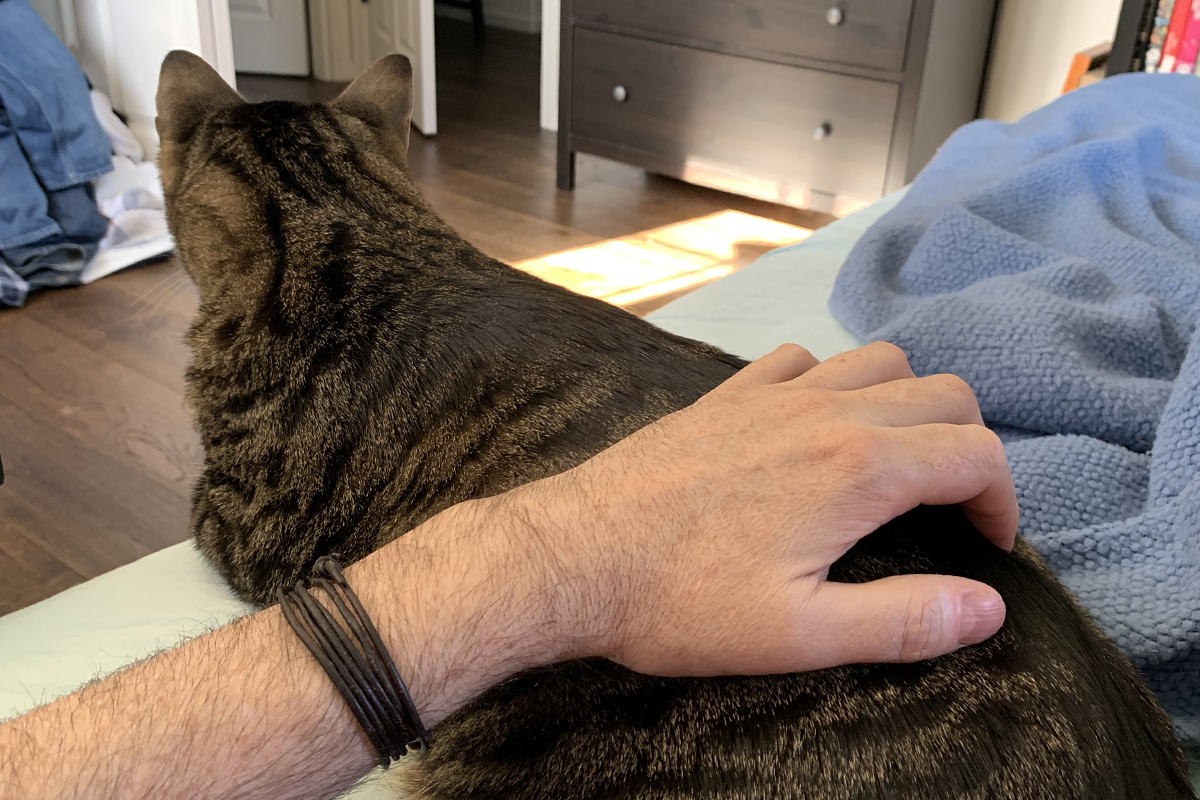 He's pretty much stuck to me like glue...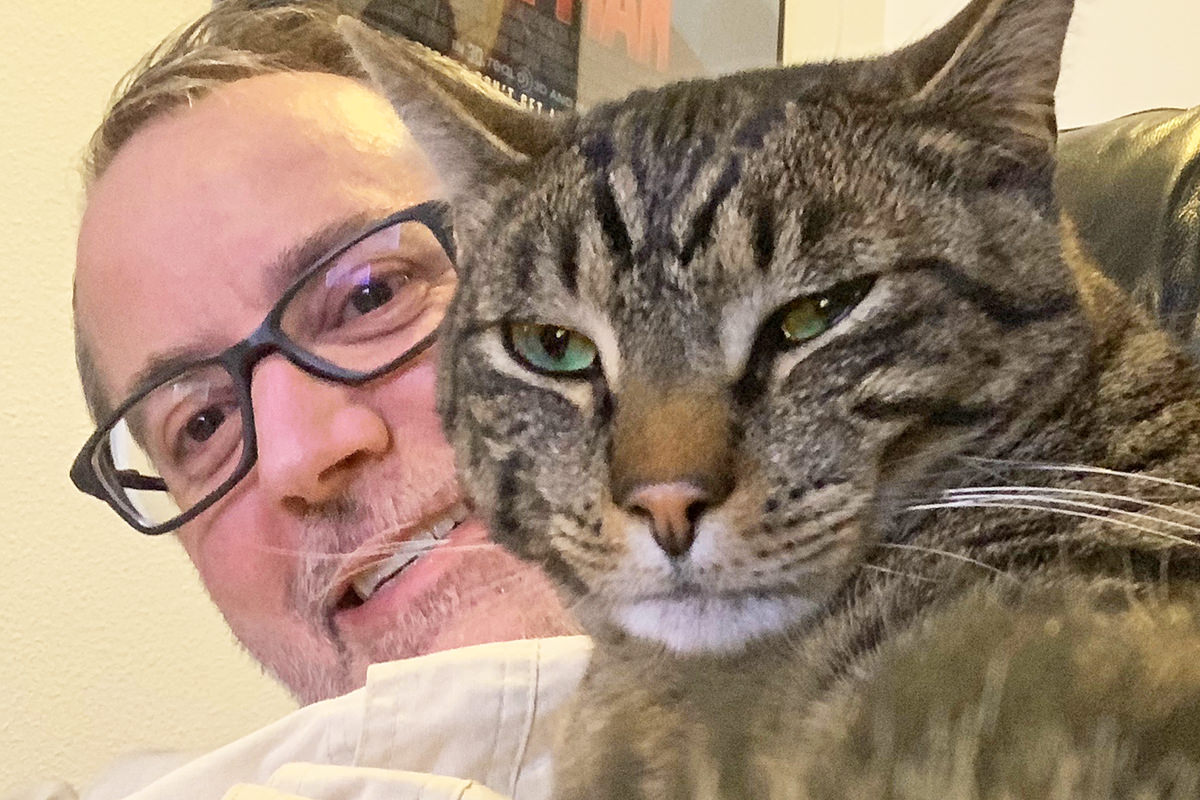 The good news is that Jake is considerably more agreeable to getting Furminated now...

As for Jenny? She's doing great.
She spends most of her time out in the catio chasing bugs and watching birds parade around the back yard...
She still likes to spend time clawing at my jeans...
And she still likes to stare me down each morning until it's breakfast time...
And she still likes hiding in places... even though she's not very good at it...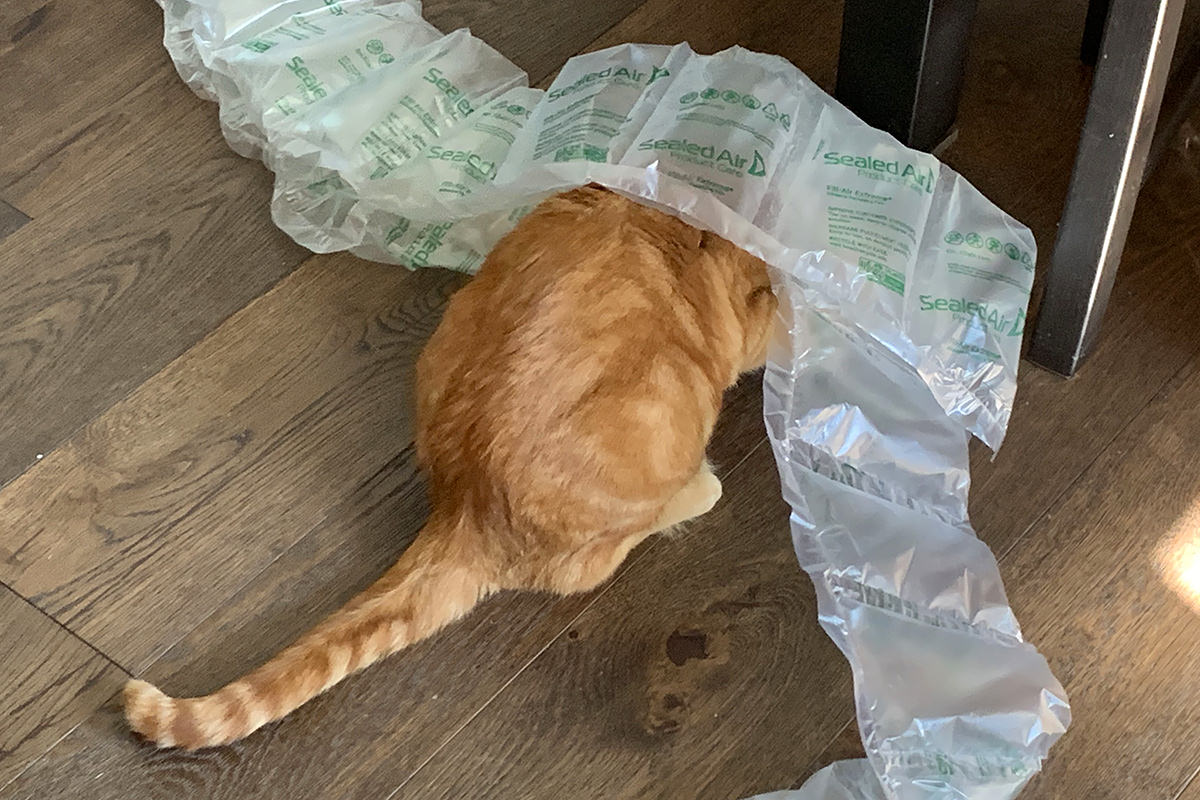 She also likes to shed a metric ton of cat hair every week... but I'm sure she feels bad about it.
And, lastly this Caturday, I ran across this video and liked it so much I was compelled to share it...
Awwwwwwww!
See you next Caturday!