I am currently on my third round of decluttering my life at home. I'm trying to leave as little to deal with as I can once I'm dead, and donating or trashing a lifetime of possessions is how I'm doing it.
One area I haven't worked on cleaning out is my office at work. But I'm having to make room for some new equipment, so I've been forced to go through decades of "stuff" to see what I can live without. I'm always worried to throw things out in case I need them one day, so this has been a massive ordeal. I've got junk piled everywhere!
Back in the late 80's and early 90's I had transitioned my music to CDs (compact discs), leaving me with loads of music on cassette tape that was just sitting in a box. Eventually I bought a small cassette player for my office so I could play them when I was working late or on weekends. The player died probably 25 years ago, but this morning I found the box of tapes...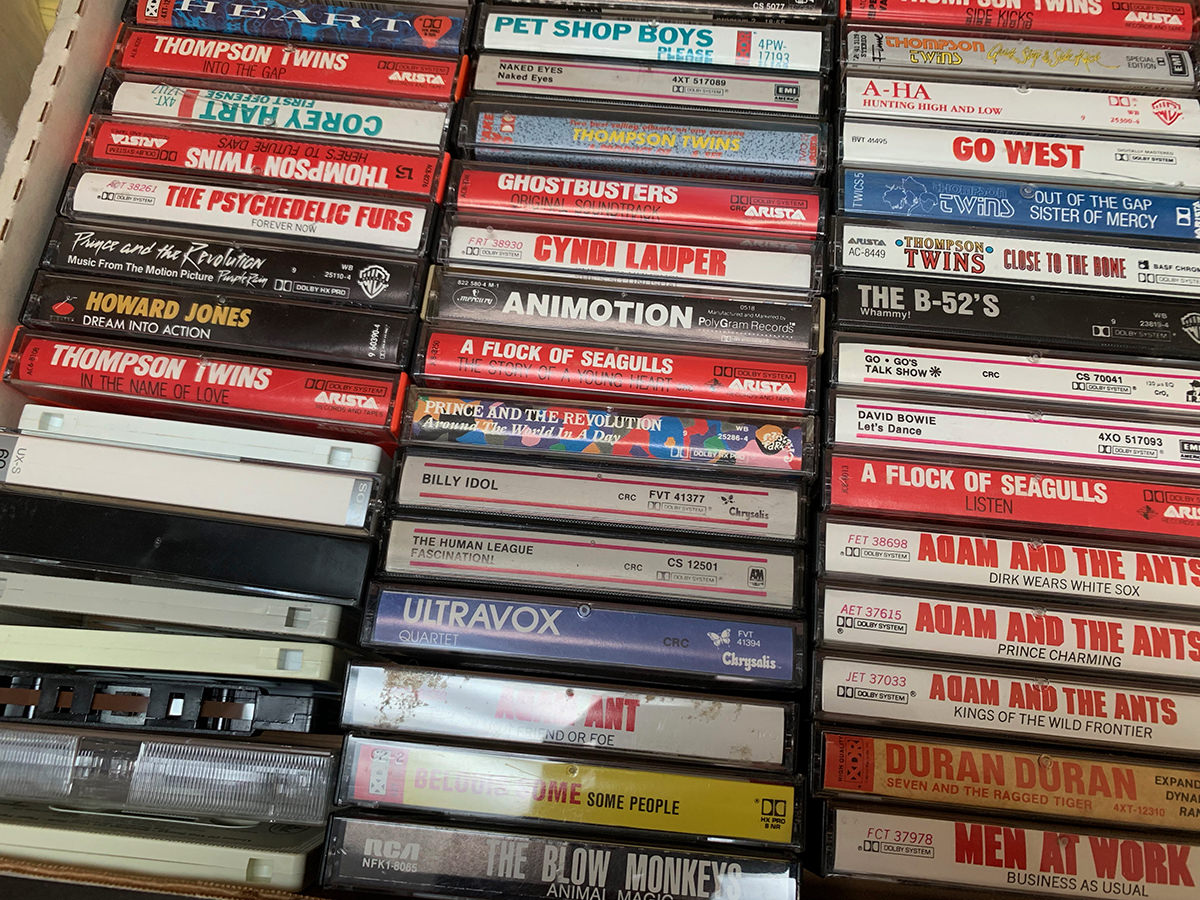 And you know what's weird?
This is pretty much the same music I'm listening to today!
Adam and the Ants, Bowie, Prince, Thompson Twins, Duran Duran, Pet Shop Boys... same music, different decade!
Now it's a matter of going through everything to make sure I have a copy of it digitally. If not, I'll have to see if I can convert it. But how? Do they even sell cassette players any more?
Hope that yellow Walkman I found still works!