I rescued Jake and Jenny to keep my mom company while I was away at work. As her dementia progressed, being alone was not easy for her. I remembered how much she liked Spanky hanging around at her old place and thought kittens would help. But they were feral rescues and spent most of their time hiding under the couch instead. Eventually, they got used to mom being around and were happy to hang out with her. It took another couple weeks before they trusted me.
On Mother's Day I talked about the books I made as souvenirs of our travels. Yesterday I found photos of my mom actually looking at those books.
I remember it like it was yesterday. Mom didn't seem to notice that Jake was there at first...
Once she did notice, she says "Hey..."
Then... "Don't you chew on my book!"...
And Jake's like, "Well, shit!"...
A heartbreaking, awful time made so much better because of cats. I still don't know how I would have made it through without them.
Earlier this week I was just about to fall asleep when I heard something plastic fall to the floor downstairs. Then I heard the cats batting it around. I am generally very careful about not leaving out anything dangerous, but decided to check the security cameras anyway, just in case. I couldn't tell what they had, but I was certain it was something harmless, so I figured I'd look for it in the morning.
Turns out it's a pencil sharpener.
A pencil sharpener shaped like a nose that a friend gave me along with colored pencils and a Vanderpump Rules coloring book for my birthday...
I put it back next to my pencil cup and forgot about it.
Until Thursday morning when I woke up and found it on my bedroom floor...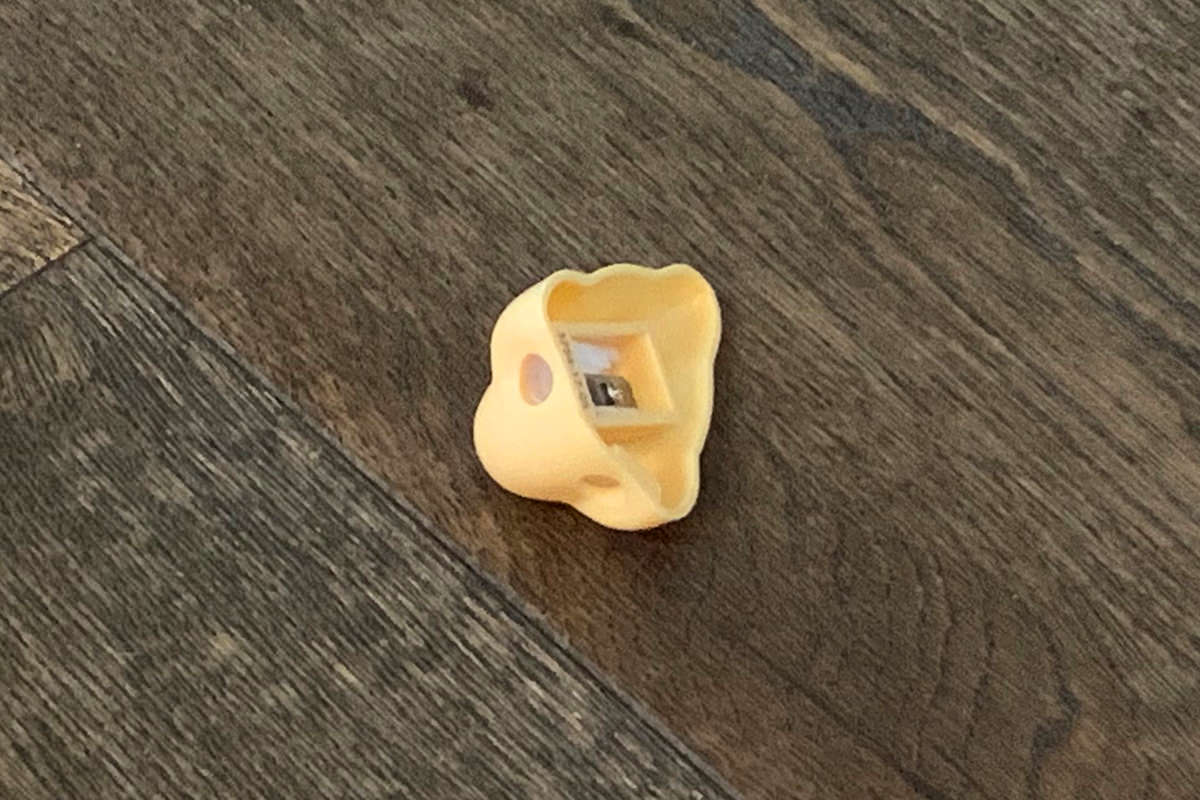 A quick check of my security cameras and, yep, Jake dragged it up the stairs at 2:17am...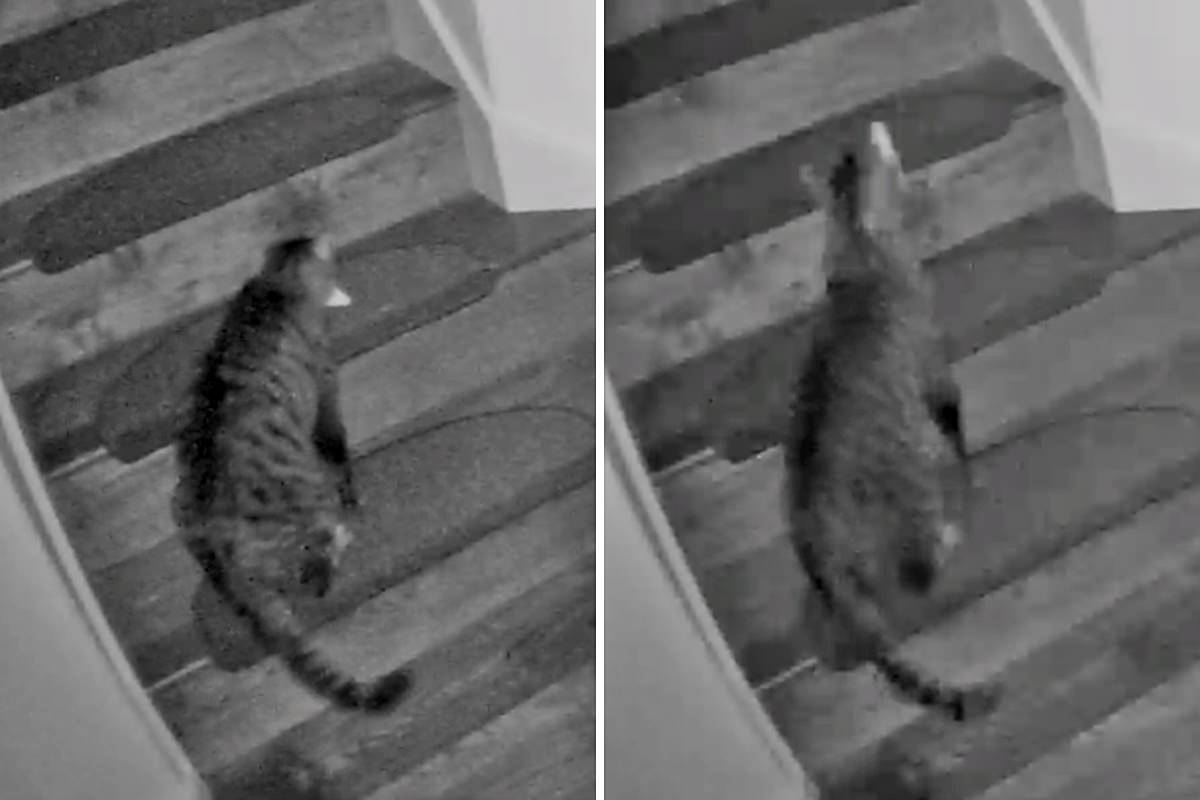 No idea how he managed to carry it up the stairs, but he did. No idea why he thought I needed a pencil sharpener, but he did. Maybe he just likes bringing me stuff. He does that a lot.
Speaking of Jake.
As I mentioned a couple weeks ago, he has not been the same since falling down the stairwell and spraining his leg. I mean, personality-wise, he's the same... but behaviorally he's changed. He's clingy now. Any time I'm home, he's on me. Literally...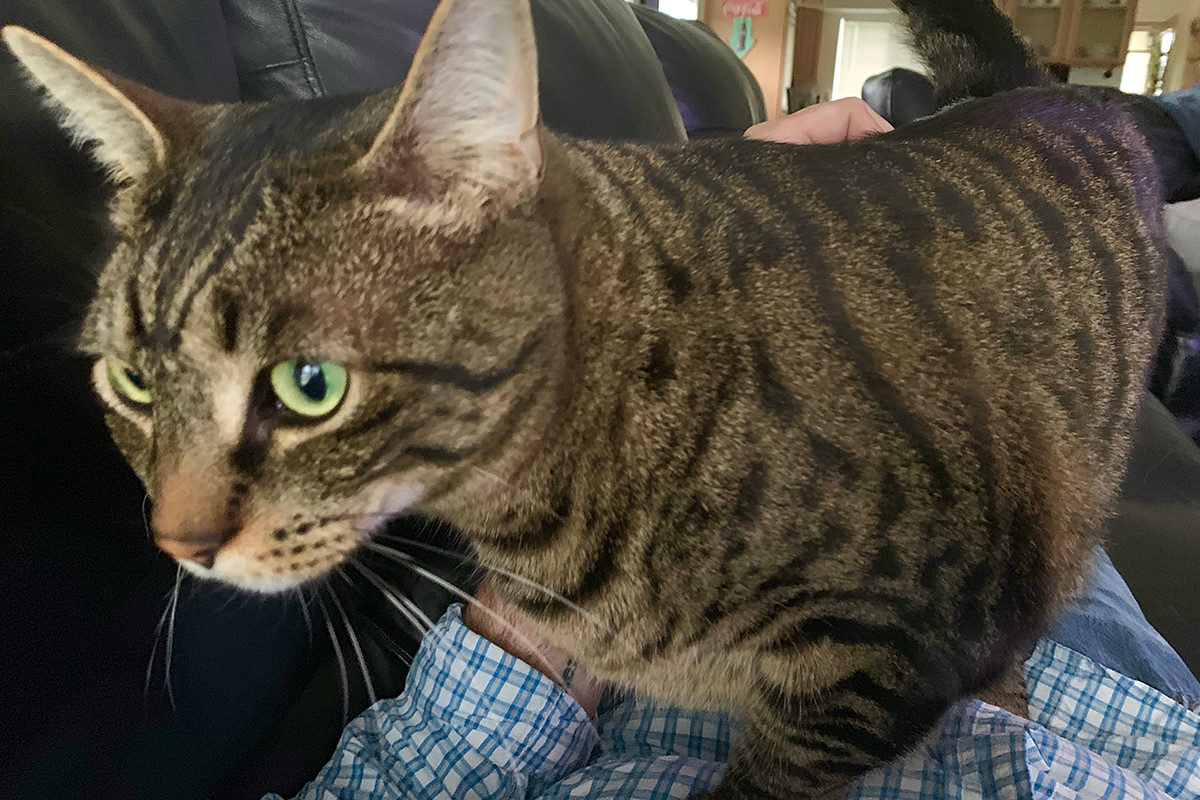 For a while he was sleeping on my bed with me, but he seems to have moved on these last couple of nights, so maybe he's healing? How long is a cat's traumatic memory anyway?
Still likes to nap next to me while I work though. Yesterday I thought something was wrong with him because he was sleeping funny.
For reference, this is how Jake usually sleeps...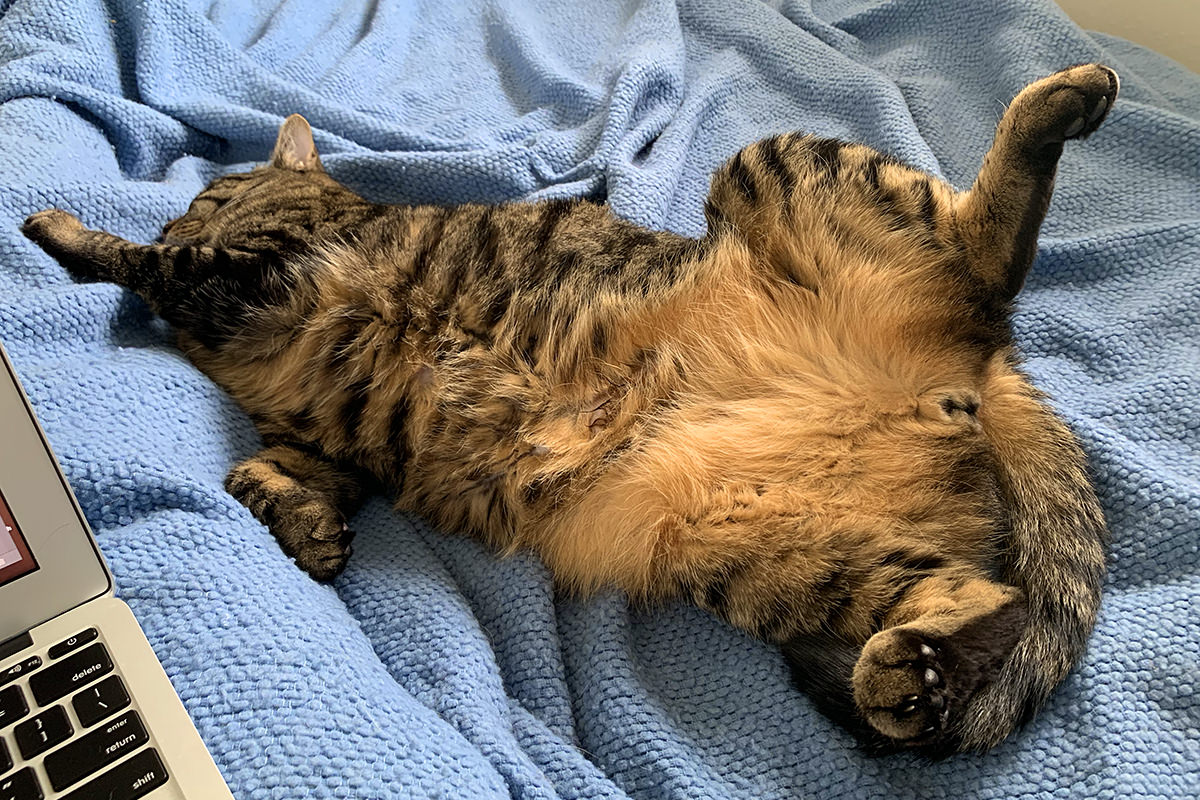 Every time...
Awww... who can resist that fuzzy belly...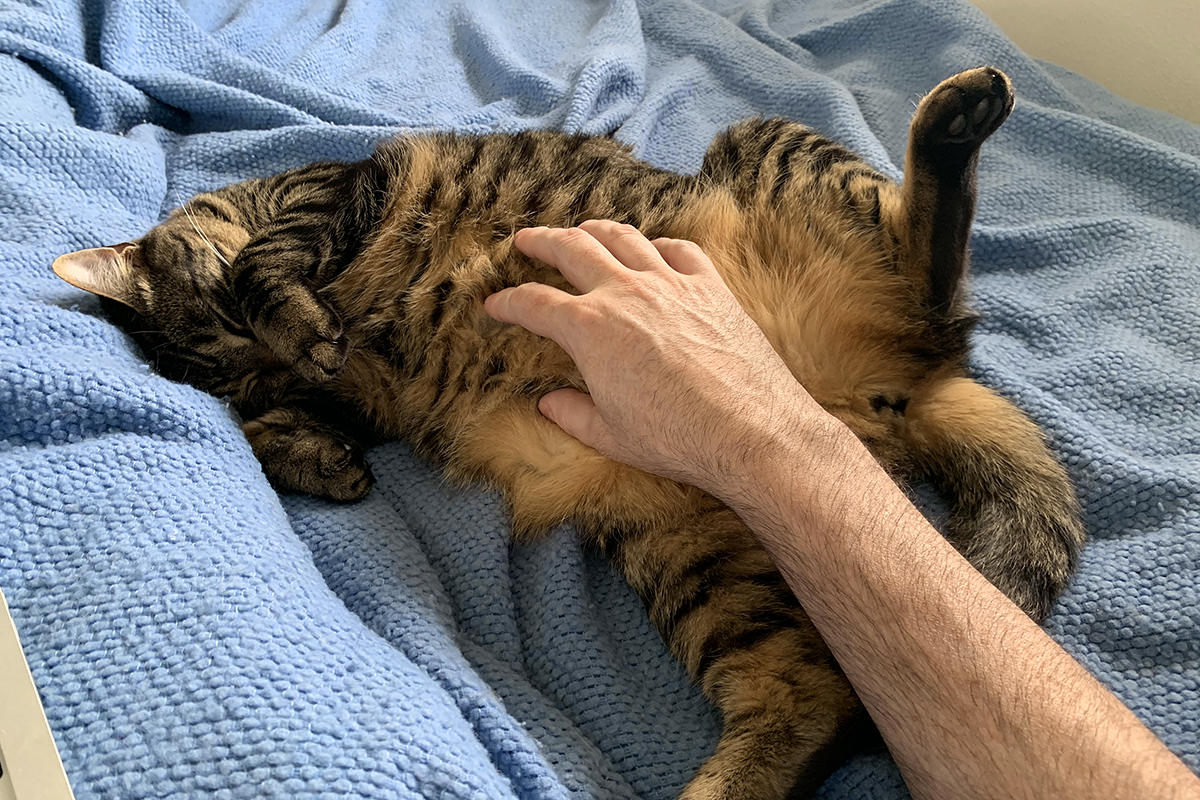 Anyway...
He was sleeping abnormally like this...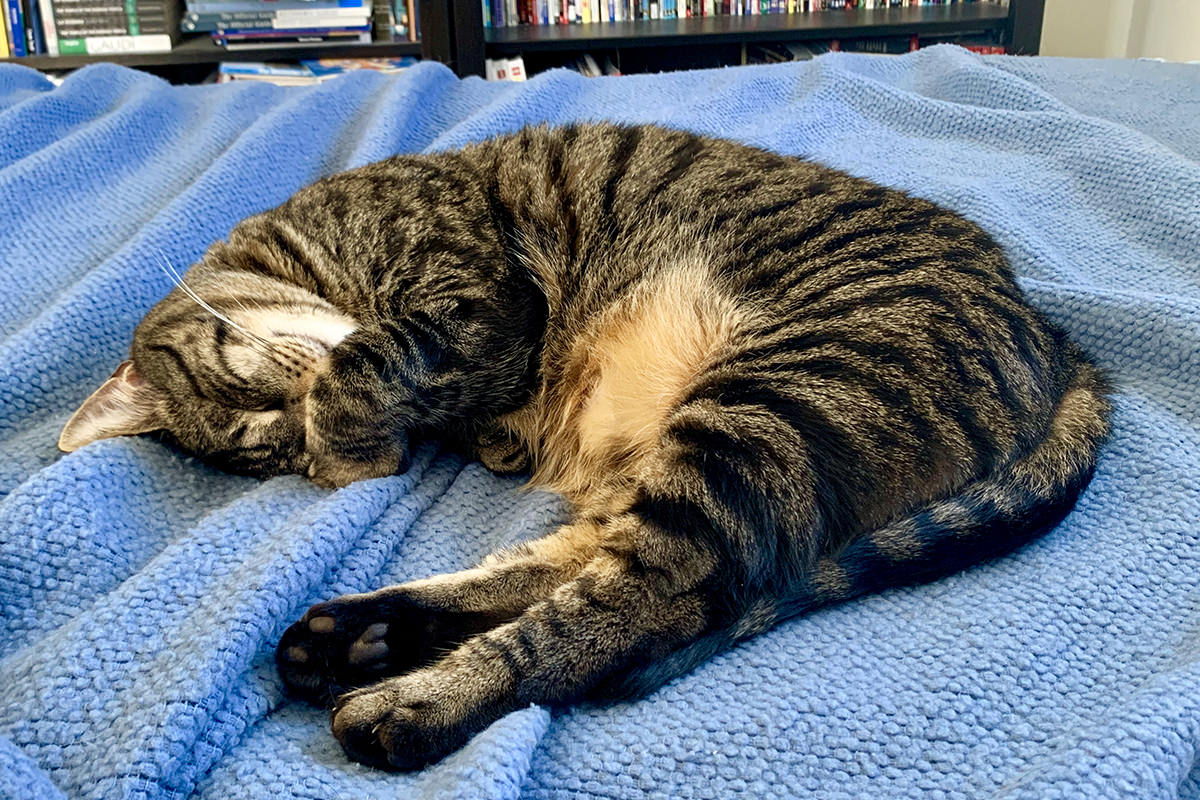 I was genuinely worried. But then he went back to normal...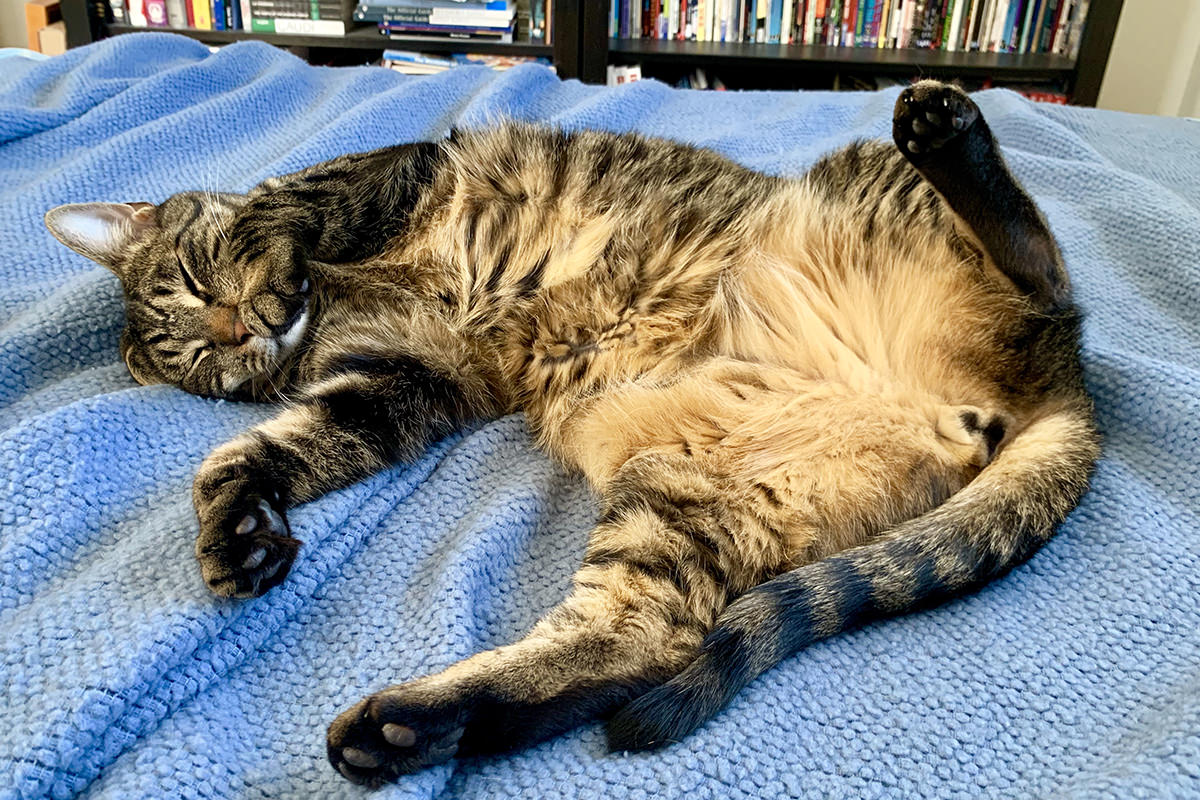 There we go!
And don't worry about Jenny. She still gets her share of belly rubs too...
Until next Caturday...