We did not have a great night.
I went to bed at 8:30pm with the hopes that I'd be able to get a bit of sleep before having to drive over the mountains at 3:30am. I took a Benadryl to help things along and fell asleep around 9:00.
Shortly after midnight I was awakened by Jenny going up and down the stairs crying for her brother. After a few minutes I couldn't take it any more and called for her. She ran into my bedroom and hopped on the bed like her tail was on fire. After ten minutes of belly rubs, she fell asleep...
As did I.
Then, around 1:30am, Jenny apparently realized she wasn't getting belly rubs and woke me up to complain about it. My cats never bother me when I'm sleeping, yet here was Jenny... standing on my chest and meowing her head off. After I woke up, she flopped right down for more belly rubs. She looked quite cross that I had dared to stop...
Next thing I know, it's 3:30am and Alexa is blaring an alarm to wake up. I'm already packed, so the only thing to do is give Jenny a handful of treats before heading out. I felt terrible that I had to leave because she was still walking around sniffing for a trace of her brother. As I walked out the door she just sat there like she didn't know what to do with herself. The poor thing looks so small...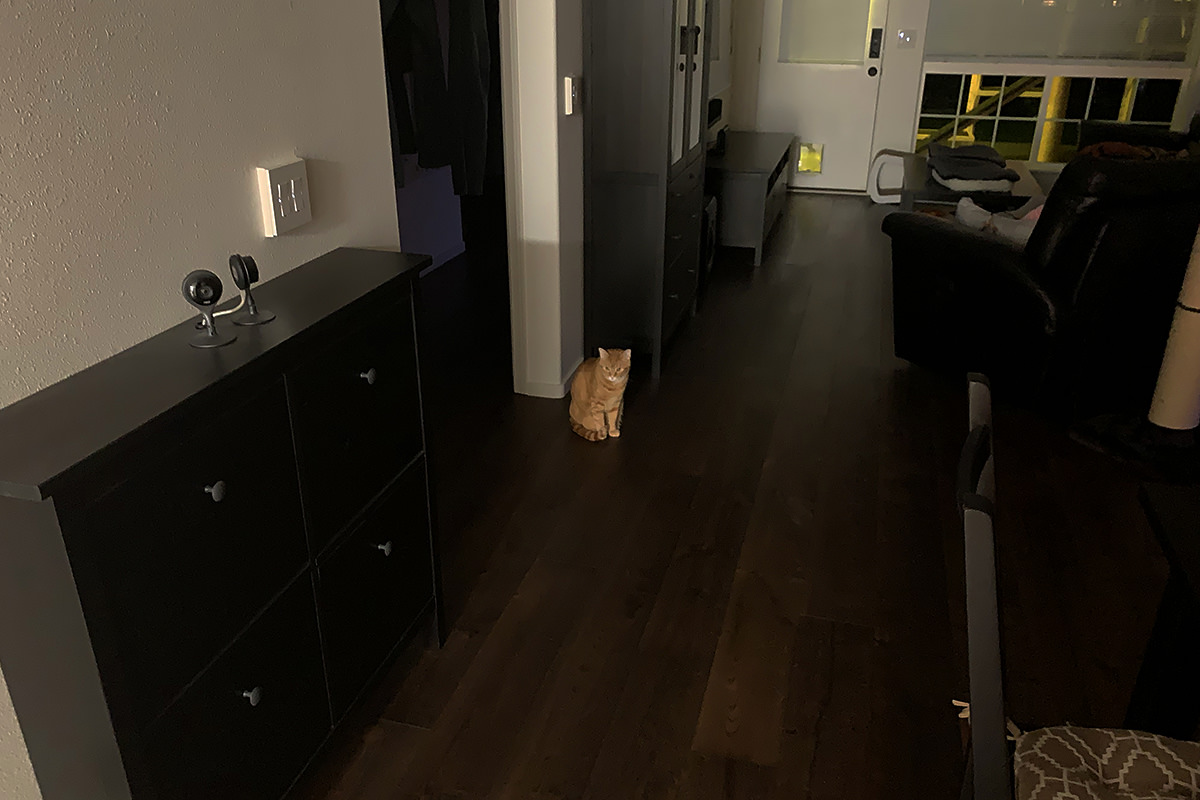 But there's a lot of love in that small package.
This is my first time flying out of Everett Paine Field*. I'm pretty excited about it because it's so much more convenient for me to get to than shitty SeaTac airport... 2-1/2 hours compared to 3+ hours, with far better traffic conditions.
You can still that they are still new to accommodating passengers, because things are not quite completed...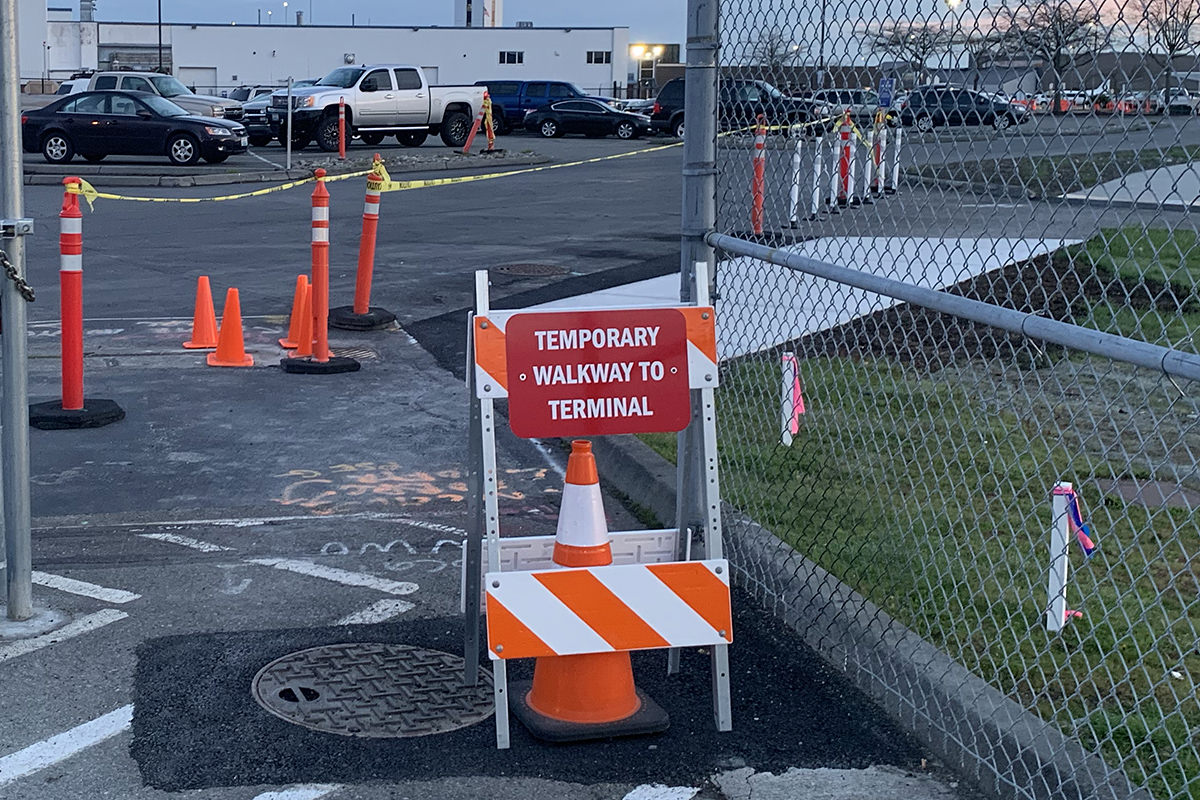 This used to be a private airfield for Boeing, so I'm not sure what kind of terminal was here previously. The new passenger terminal is pretty great...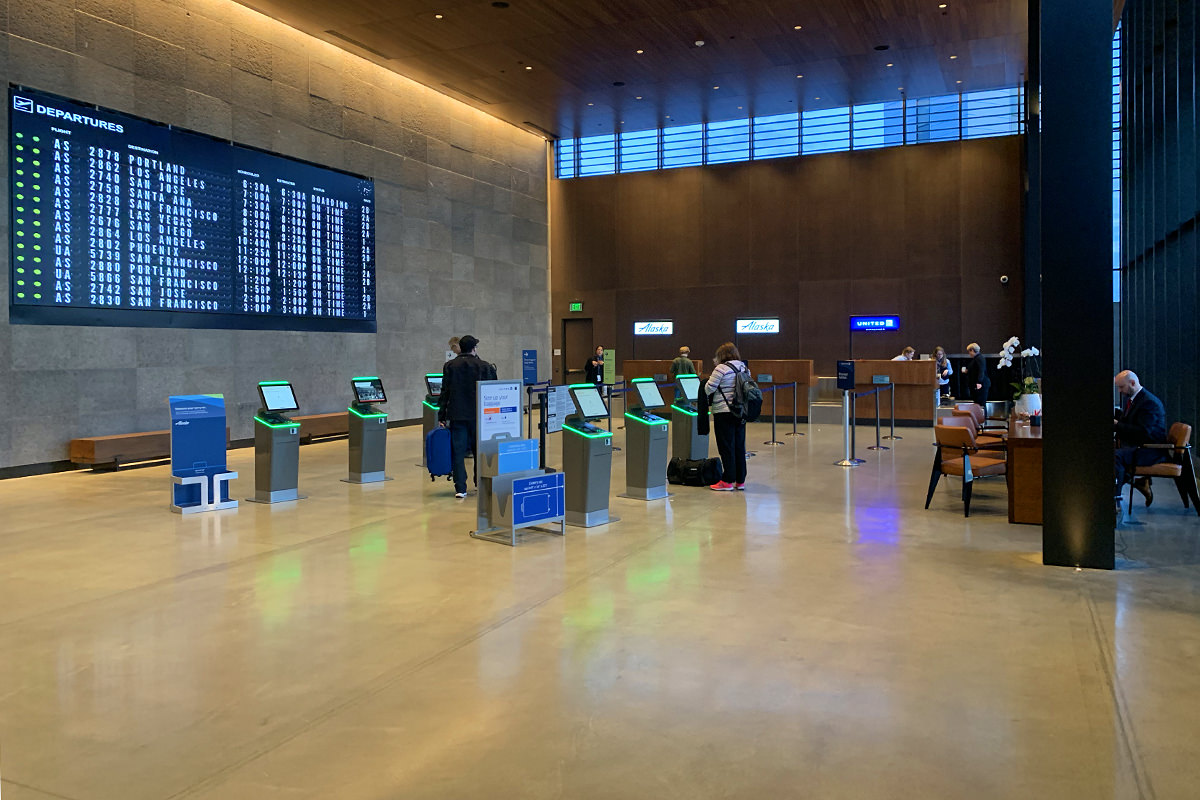 I don't have any checked luggage, but baggage claim looks painless...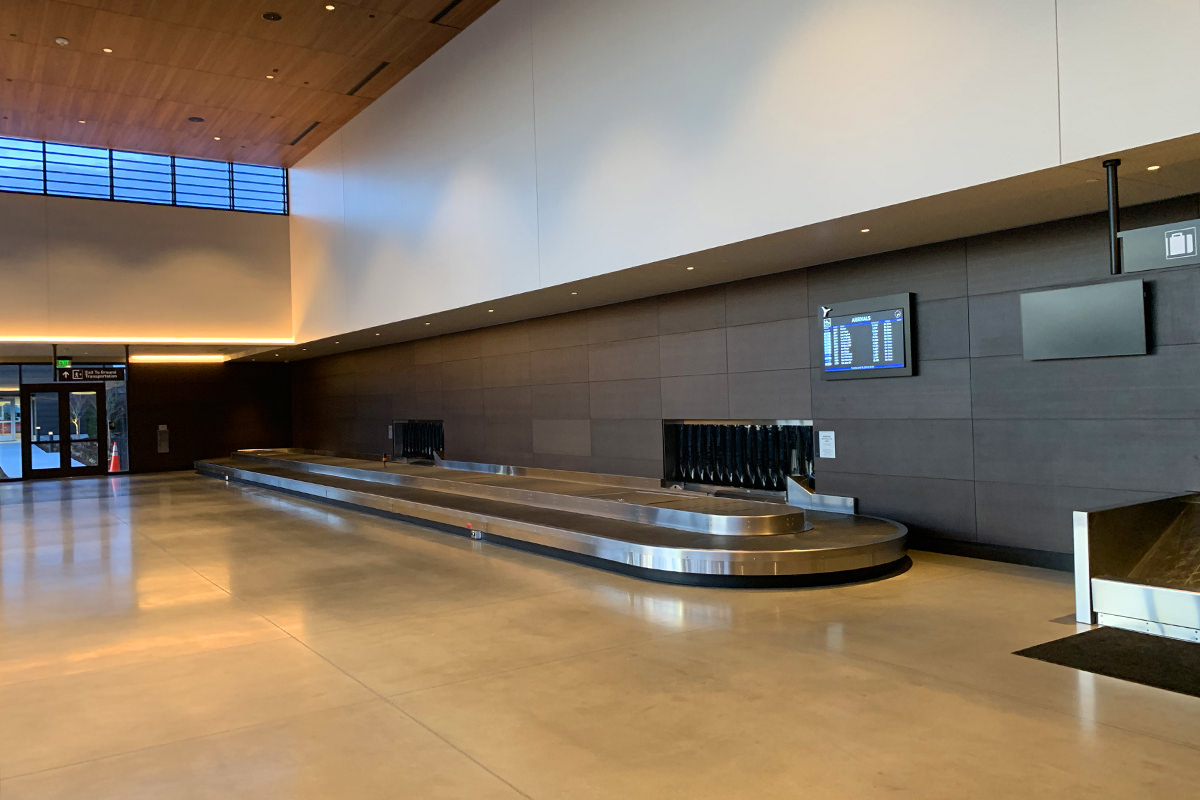 Being a small airport, security was tight, but getting through was a breeze.
The gate area is really nice. Unlike shitty SeaTac, there's enough seats for everybody to actually sit down! =gasp!= Imagine that!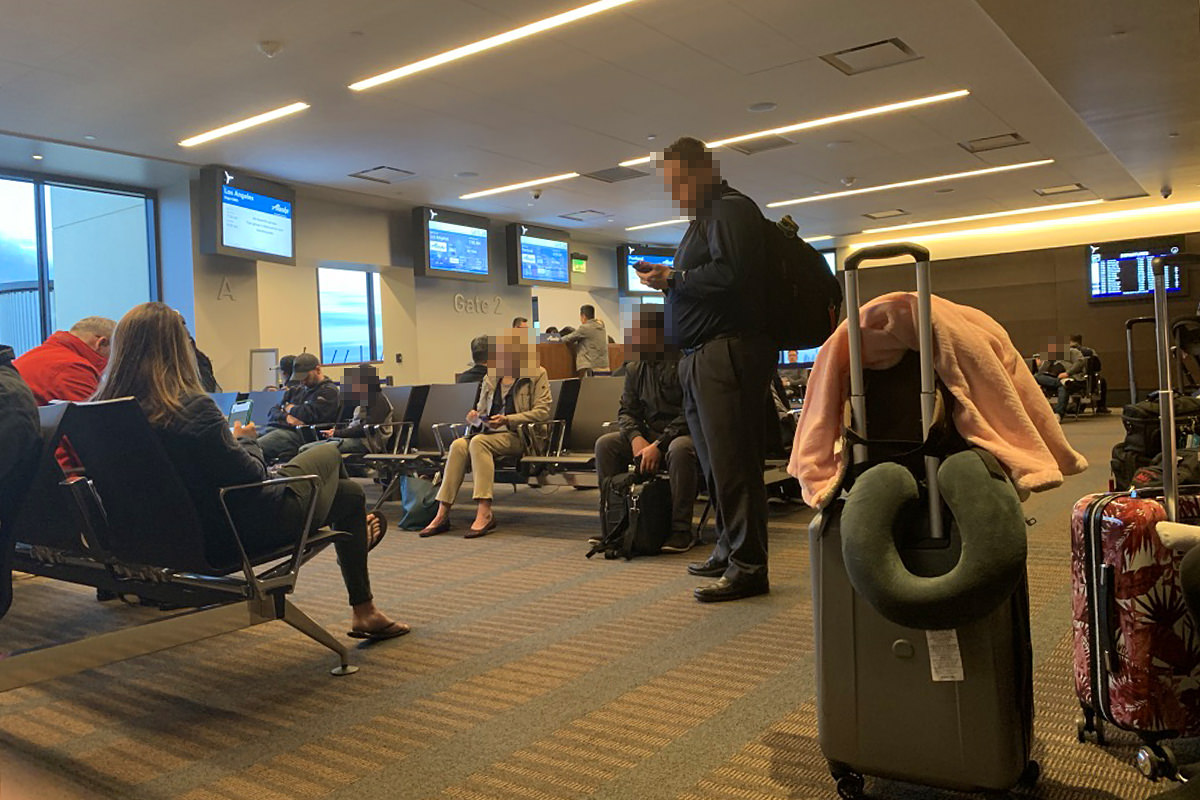 Adjacent to the gate waiting area is the passenger lounge, which is stellar...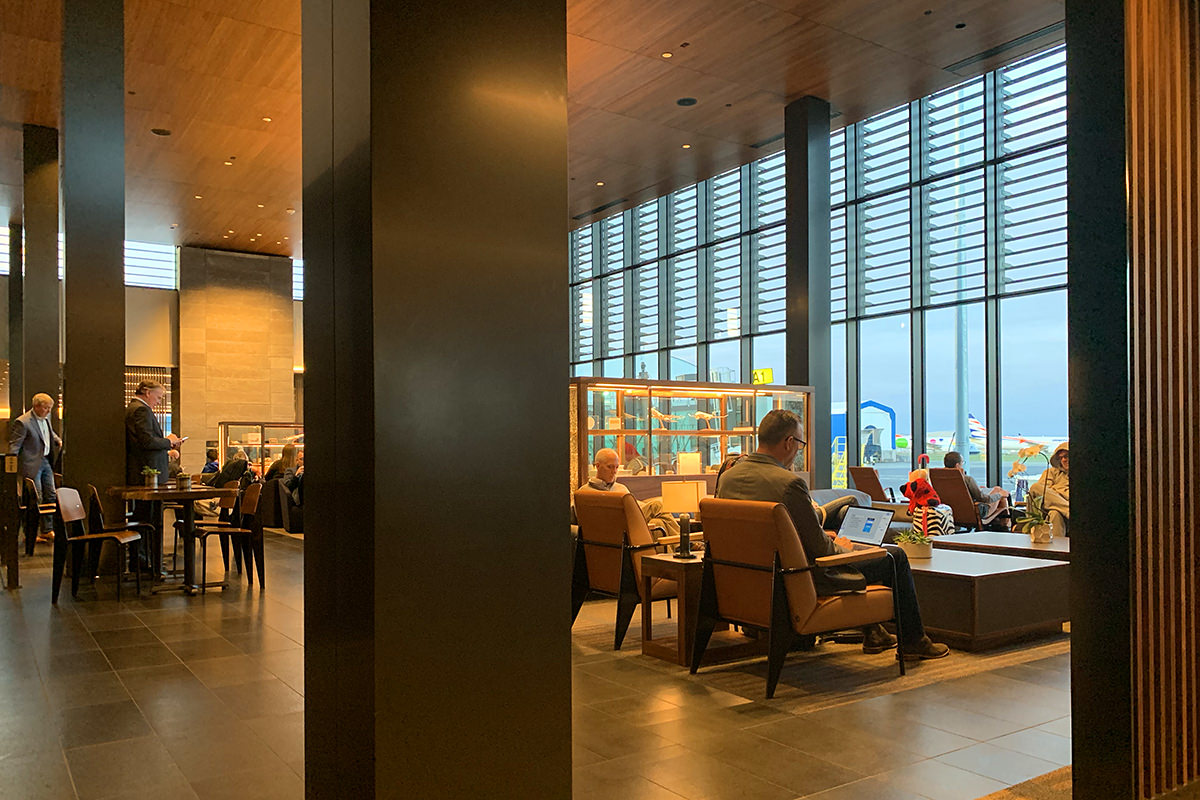 There's a nice bar...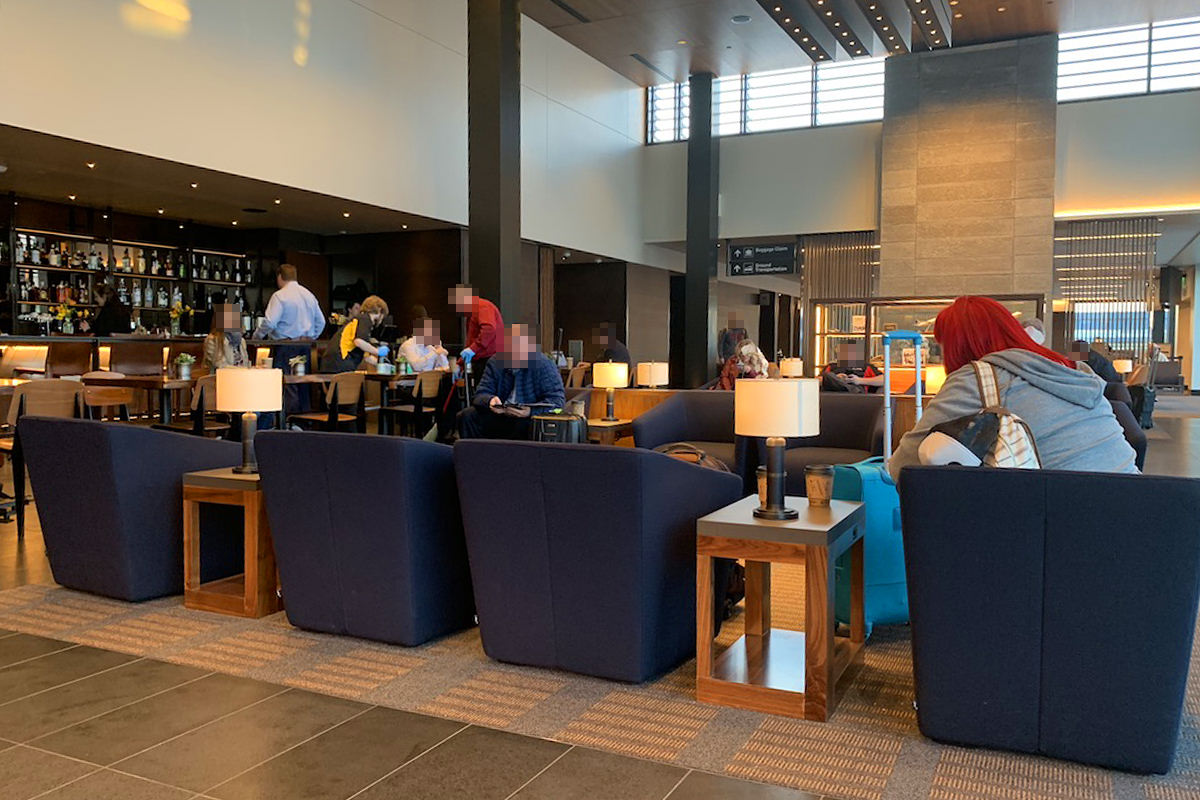 And nifty window seating...
And even a fireplace and table orchid across from my big comfy seat!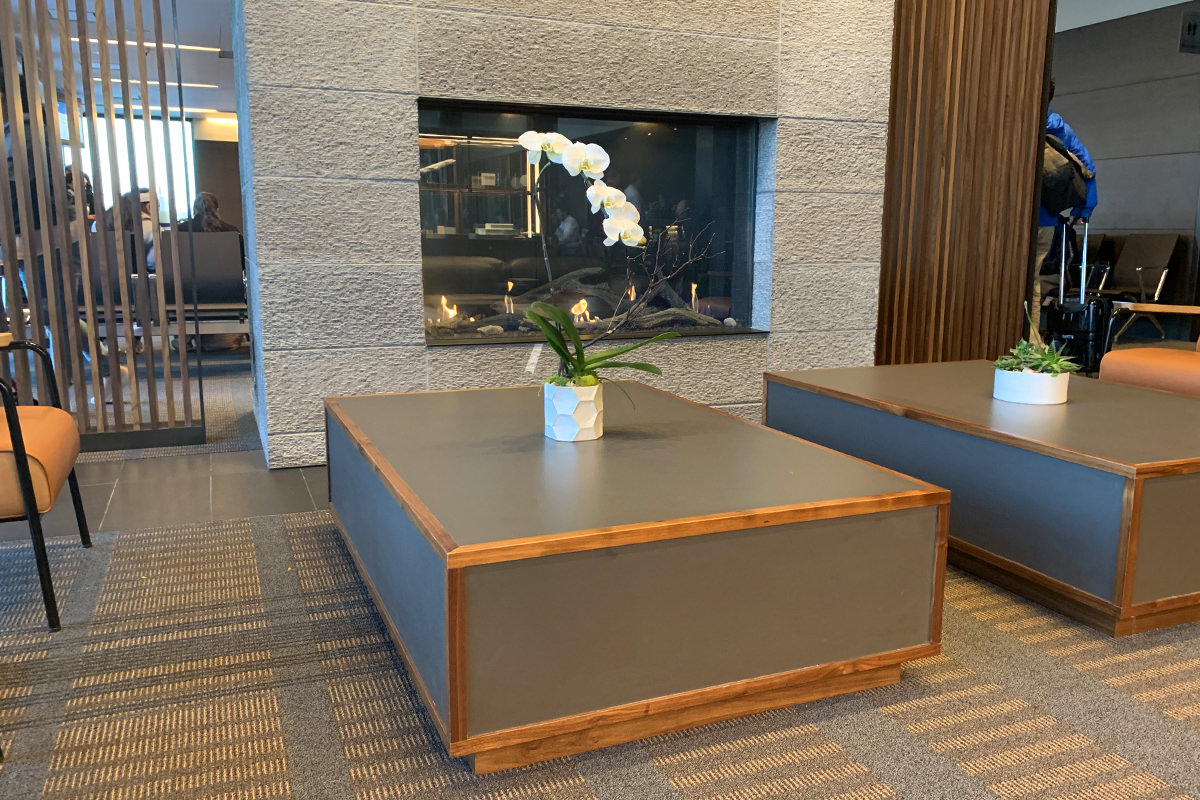 Overall, five stars from me! I'm glad to be able to make most of my West Coast flights from here. Hopefully they start up East Coast flights soon!
Interesting to note that my iPhone XS is reporting that I'm 5G here...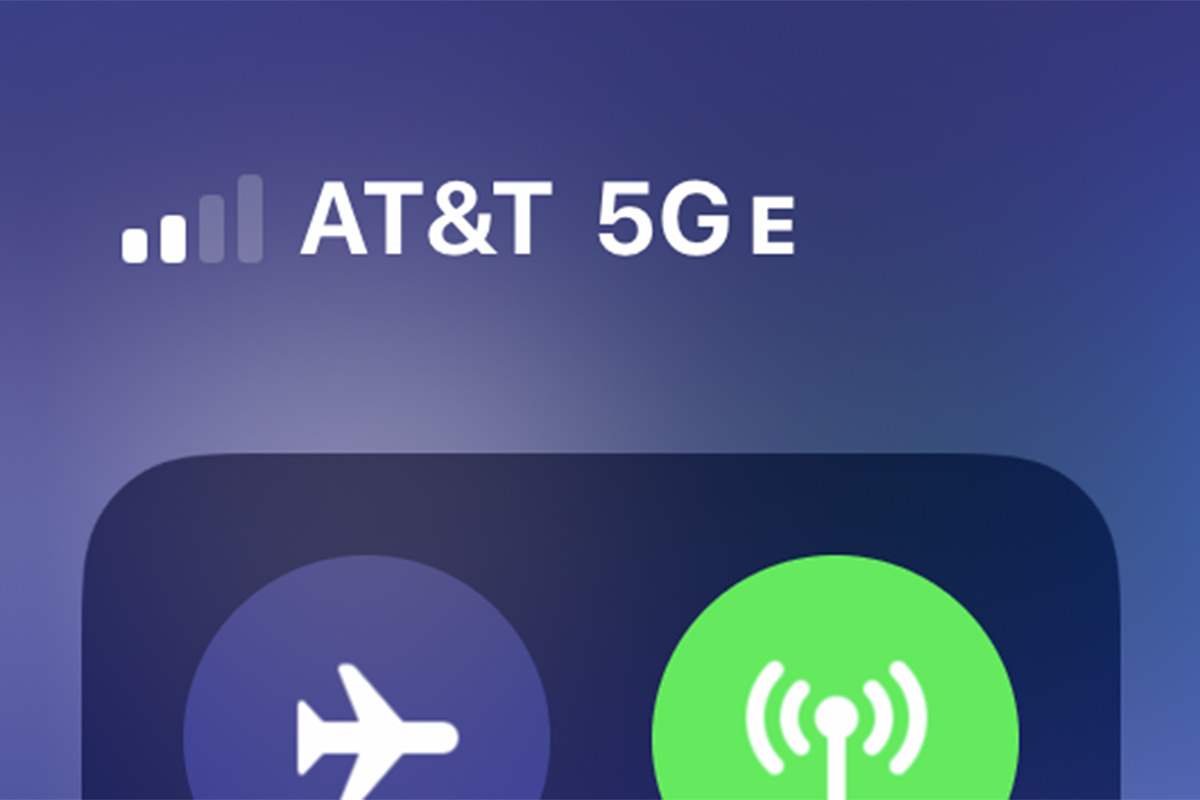 Except... not really. The radio in the iPhone XS is only capable of "Fast 4G" (Cat 16 Gigabit LTE) which is not 5G at all. I'm assuming that's why there's an "E" after "5G" there? Apple is stupidly lagging behind other handset manufacturers when it comes to next-gen cellular data networks. Typical.
My seat was upgraded (nice!) and the flight from Alaska Air was excellent as always. The movie I picked to watch was Mary Poppins Returns. I'm not much for musicals at all, but was curious to see what they did with it. It's a surprisingly good film with fantastic imagery and animation... though I did fast-forwarded through some of the musical numbers that were too groan-inducing for me to manage (the exception being A Cover Is Not the Book which was excellent)...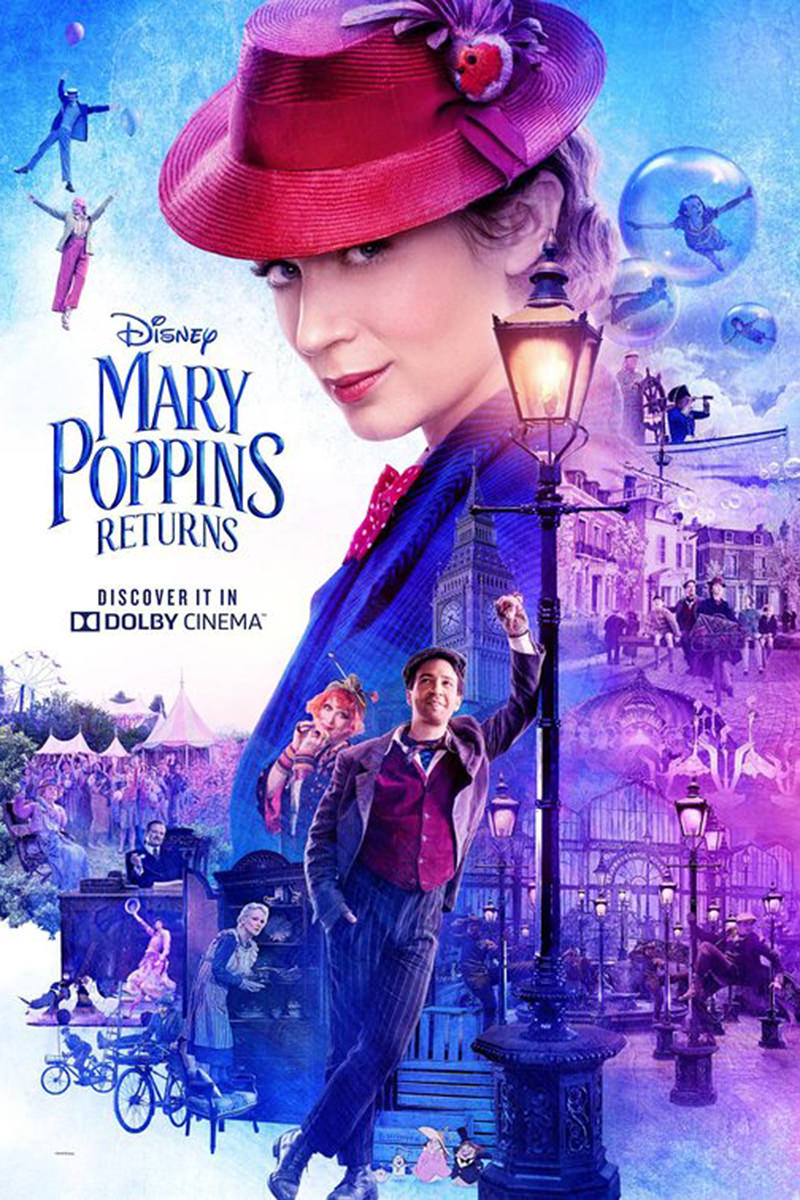 Casting was note perfect. Emily Blunt had just enough proper British disdain to make a terrific Mary Poppins, and Lin Manuel Miranda was as fantastic as you would expect (his rap in the middle of A Cover Is Not the Book is everything you could want from him). The children were scattershot... being exceptionally well-behaved one minute, then unbearably annoying the next. The biggest surprises came from some guest-casting that I won't spoil here. Suffice to say that there were a couple actors popping up that made the movie even better.
And then... hello Los Angeles.
First thing I did upon landing was make sure that Jenny got her breakfast, which she did...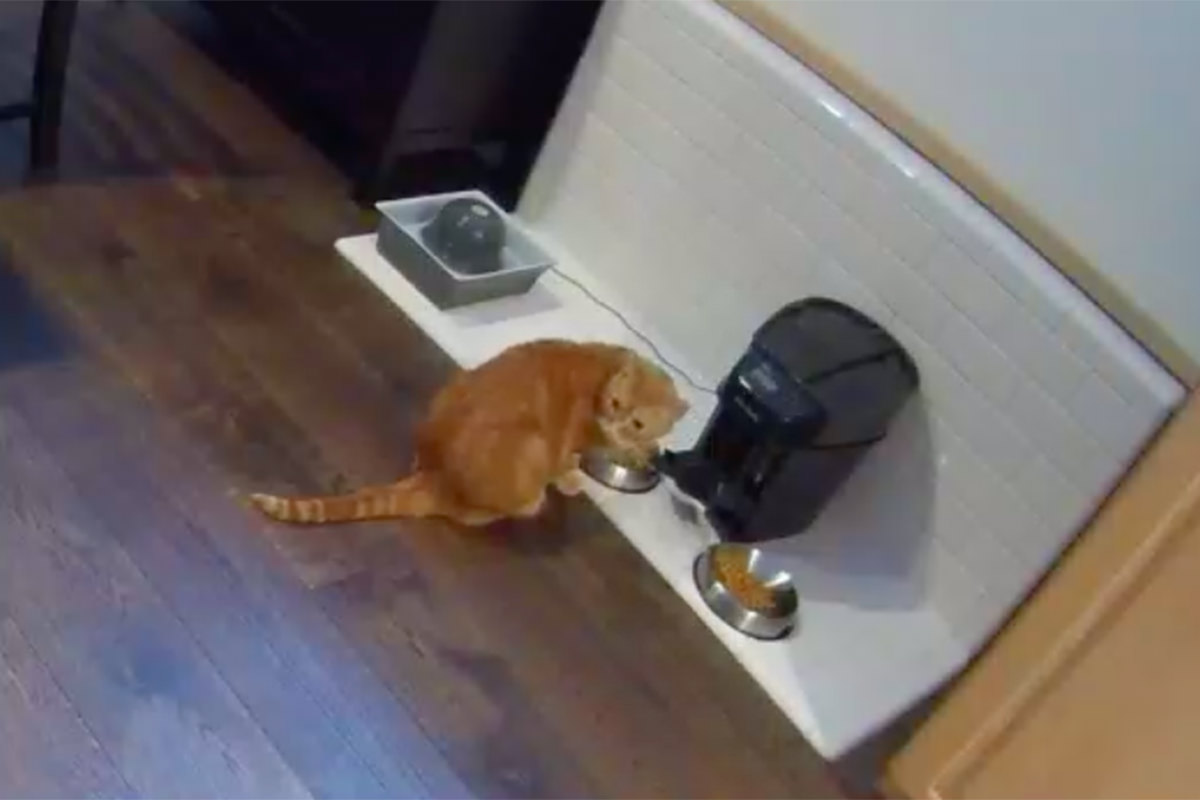 Except... oops... I didn't adjust the amount of food, so she's getting Jake's breakfast as well. She never ate from his bowl though, which was sweet. We'll see if she gets hungry enough later in the day to eat his portion as well!
My flight back isn't until tomorrow evening, but I would really like to pick up Jake tomorrow afternoon so Jenny doesn't have to spend an additional night alone. Unfortunately there is only one flight SNA->PAE per day at 5:50pm, but... I may be able to get a flight into SEA then Über back up to Paine Field in the morning? Something to look into when I'm done with work, I guess. Sometimes life on the road is a bitch, yo.
And, speaking of work, off I go...

*A few people have asked me why I no longer fly out of my small local airport. That's a bit of a long story, but suffice to say it has nothing to do with the airport itself (which is nice), the Alaska Air staff (which is exceptional), or the airport security personnel (which has always been great). No, the reason I avoid flying out of Wenatchee when at all possible is because they have partnered with the assholes at Republic to handle their parking. I fucking loathe them. They force you to pay in advance, even if you are a business traveler like me who is never quite sure when you'll be flying back home. So you have to pre-pay for the longest possible time you'll be gone. If you run past your guesstimate as to when you'll be back, you pay a fine. If things go well and you can come back early, Republic categorically refuses to refund money for the days you DIDN'T USE. And so... so long as the Port of Wenatchee chooses to use a bunch of fucking thieves for their parking contract, I'm not flying out of there so long as the mountain passes are open and I can safely drive to a better airport.