I end up in Las Vegas for work a lot. Four to six times a year. On those trips, it's not my favorite place. Because when you're here for work, it can be the loneliest city on earth. It's not like most cities where you can wander to a small corner cafe, soak up the atmosphere, and feel a part of something real. Partly because there are no small corner cafes (at least not on The Strip or in Old Town), but mostly because nothing in Las Vegas is real.
But when you're here with friends?
Las Vegas is one of the most exciting cities on earth.
Tonight we wandered around and ended up at the fountains at the Bellagio, which is always nice...
From there, some of us went to Brilliant, which is a light show at the Neon Museum "boneyard" where to play popular songs associated to Vegas while signs light up and videos play. I've seen it before, and it was actually quite nice...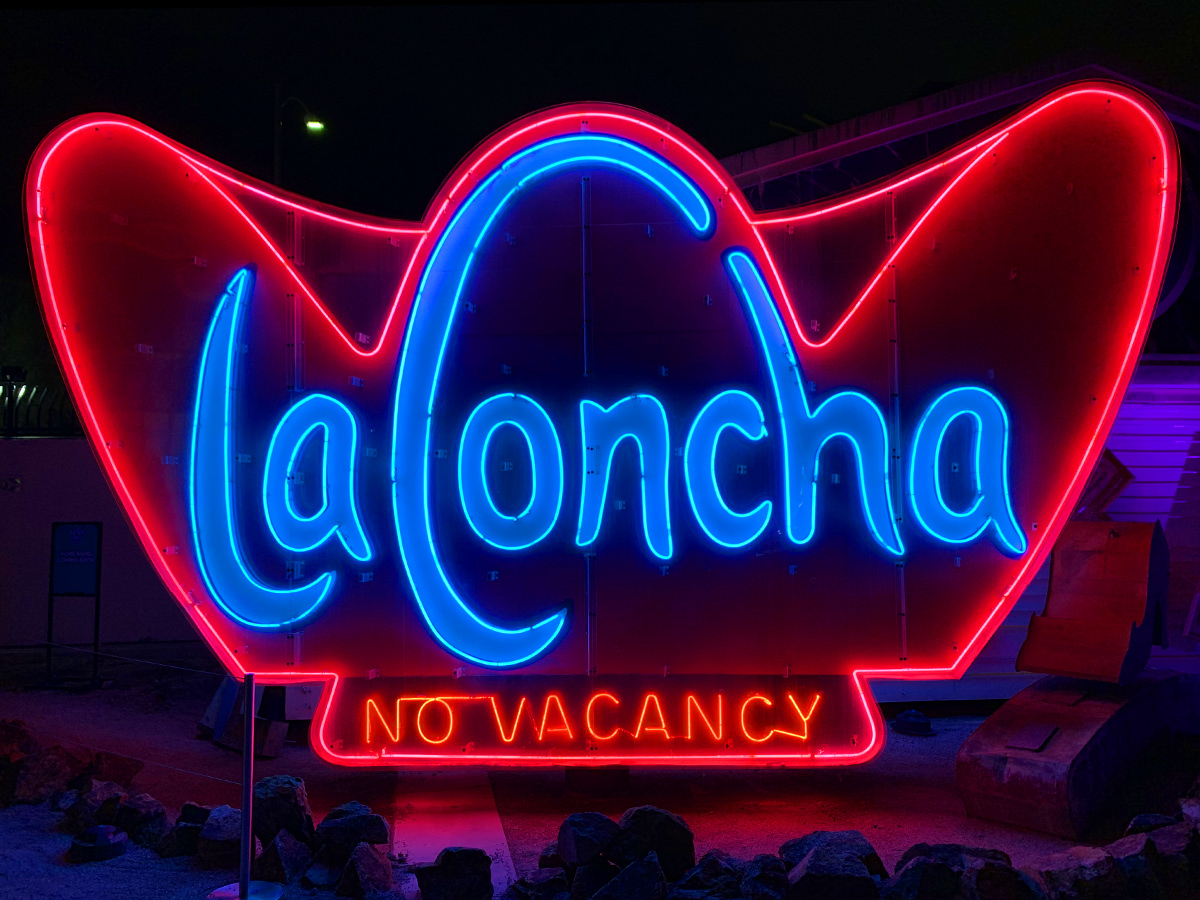 Except...
As you can tell from that bottom photo where everybody is bundled up an shivering, this time is was bitter cold. As in "I'm wearing my winter coat but still freezing my ass off" cold. And thank heavens I had my winter coat, because I would have been a wreck without it. I rarely travel to Vegas in the dead of winter, so I had no idea this was what was awaiting me. Fortunately, I had dressed for the weather back home to get to the airport, so I was (somewhat) prepared.
At the end of the day, I was up $36 thanks to a lucky pull at a slot machine in the Paris hotel. If I play my cards right (or, better still, don't play cards at all) I just might go home with my shirt on my back.
Given the weather both here and back home, that's actually my best-case scenario.