Worst. Monday. Morning. Evar.
Which is bound to happen when your bed ends up covered in cat vomit and you pull a muscle in your back.
But we'll get to that. First let me back up to yesterday, which was a much better day for me.
As I've mentioned a few times, Jenny has a vindictive streak and knows exactly what buttons to push on poor Jake when he pisses her off. First thing on her list? Stealing Mufasa, his stuffed lion and favorite toy. Many times when Jake has done her wrong, she runs off with Mufasa and hides him away somewhere. Jake will then spend hours trying to find him.
Yesterday I found Mufasa stuffed behind the garbage can in the bathroom so I took him to Jake, who was lounging on top of the cat tree in my bedroom. It was like Christmas morning...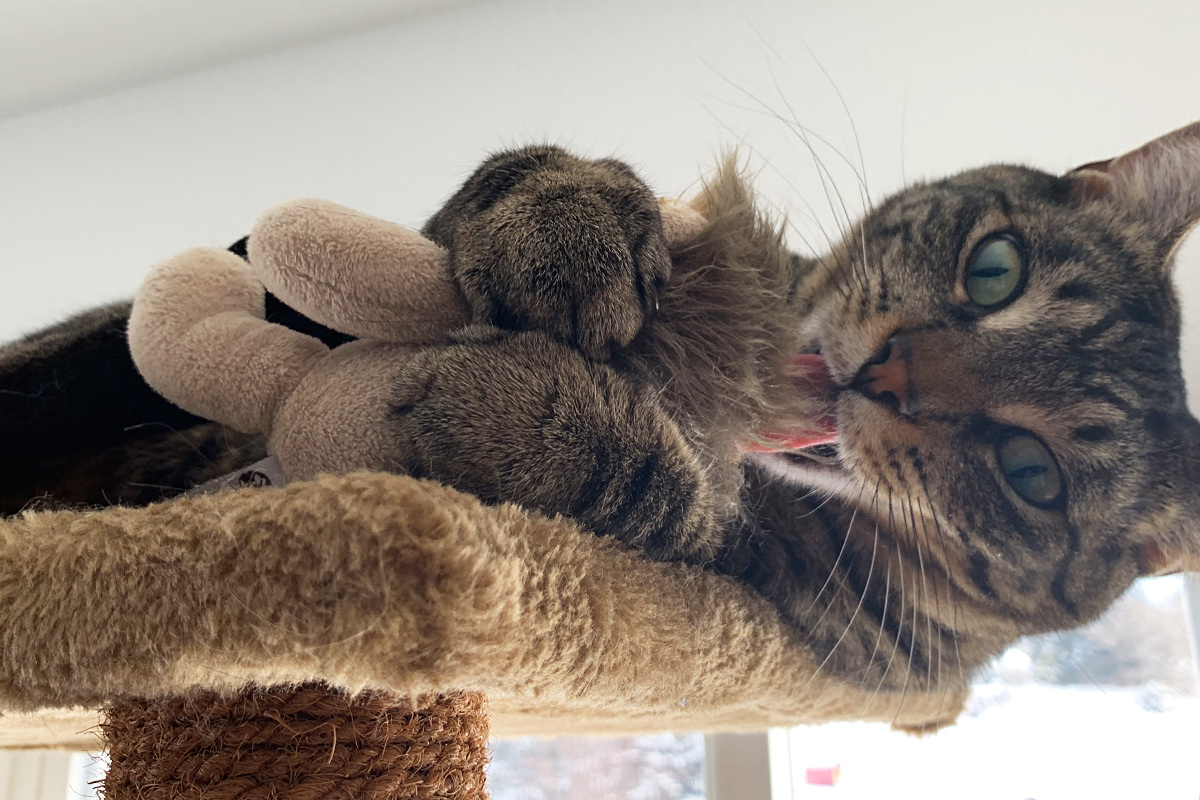 Jake oftentimes latches onto Mufasa with his claws and swings him around...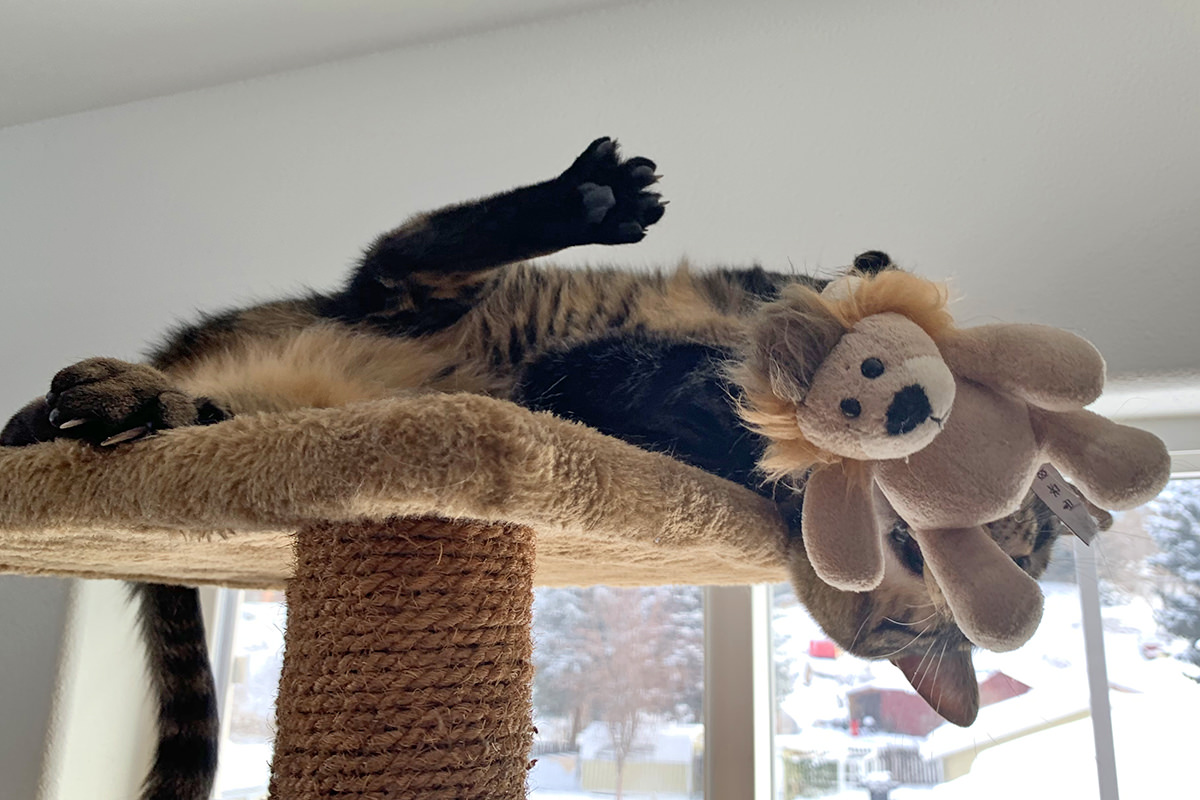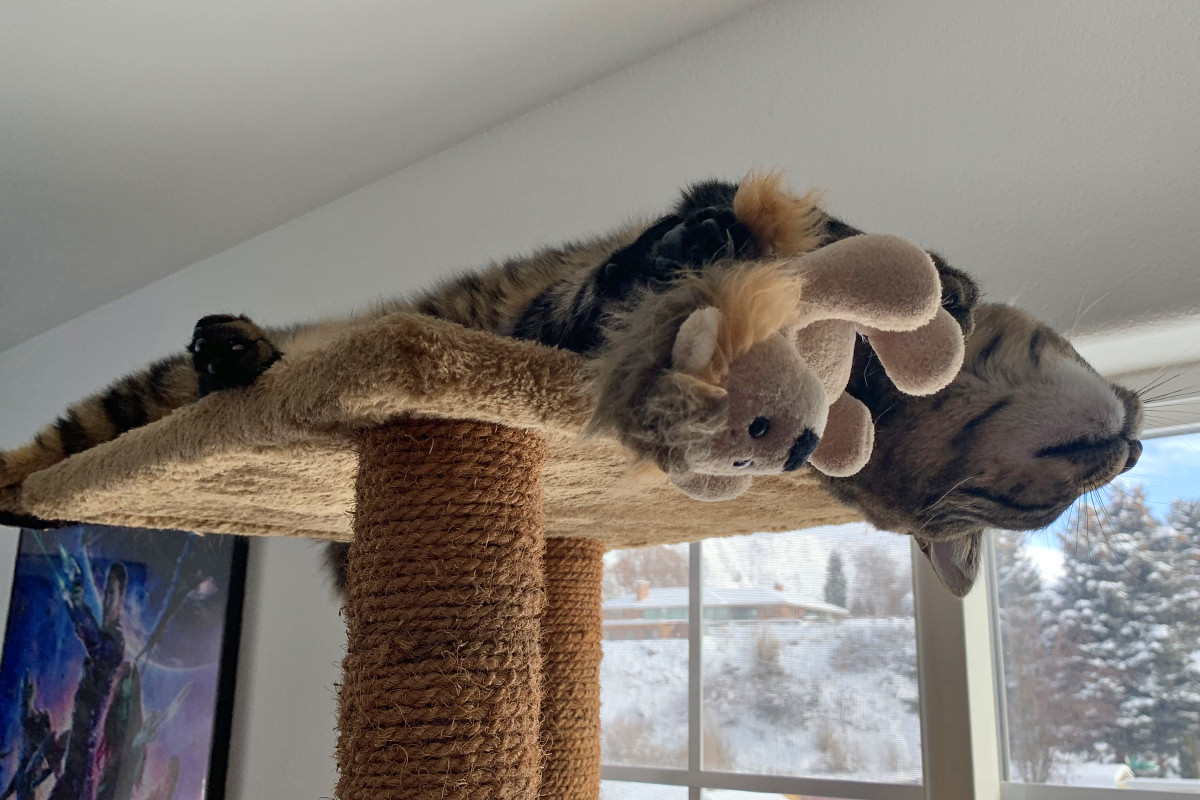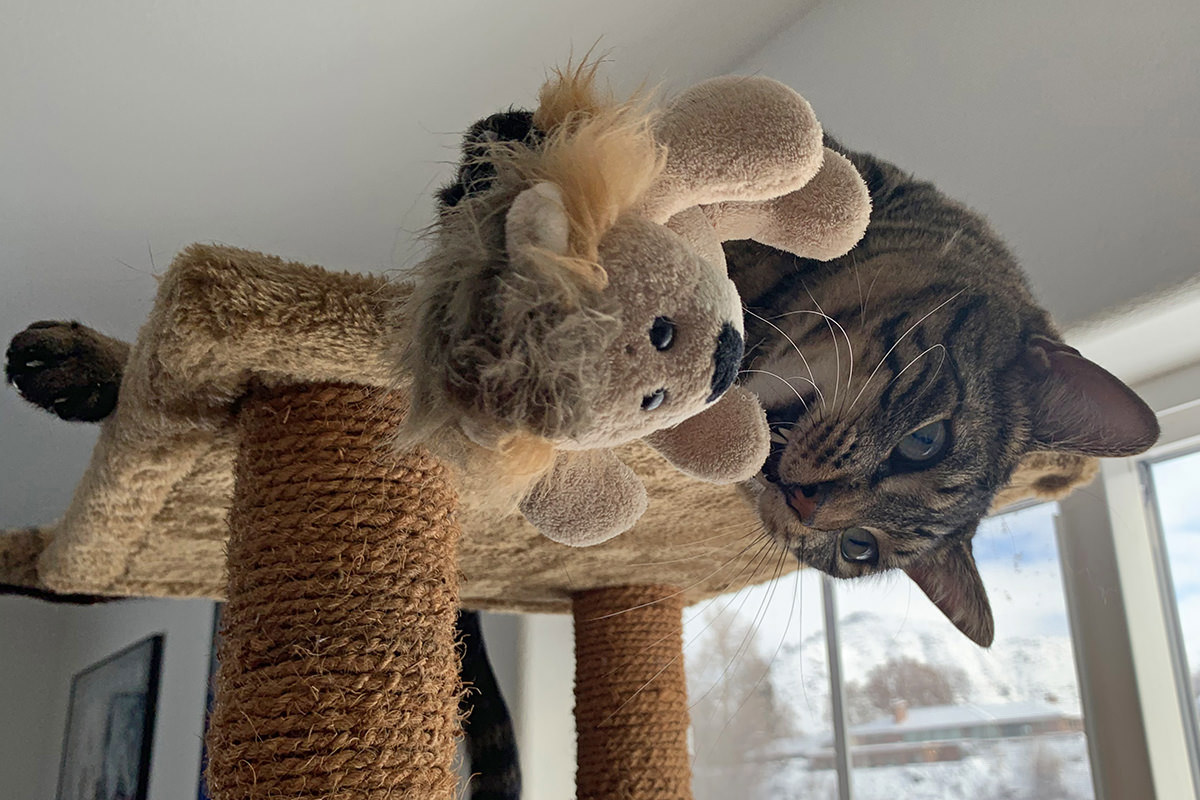 But it always comes back to bite-bite time...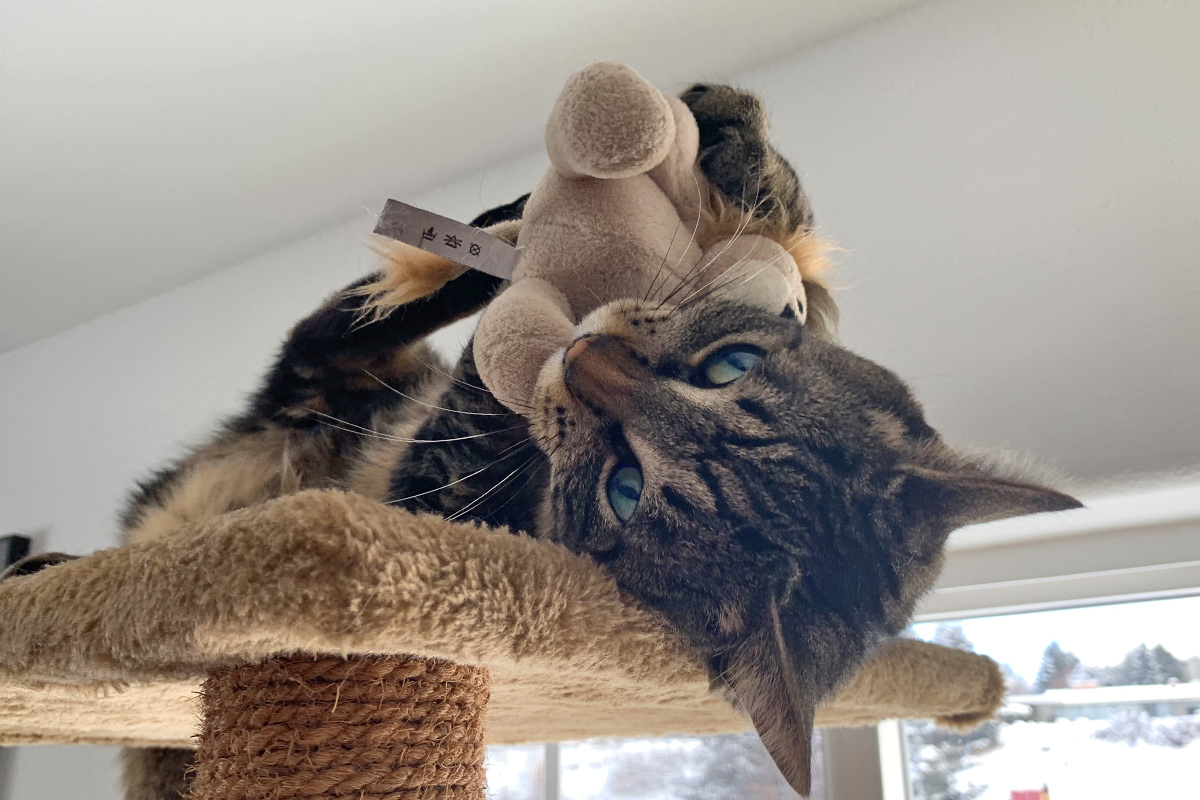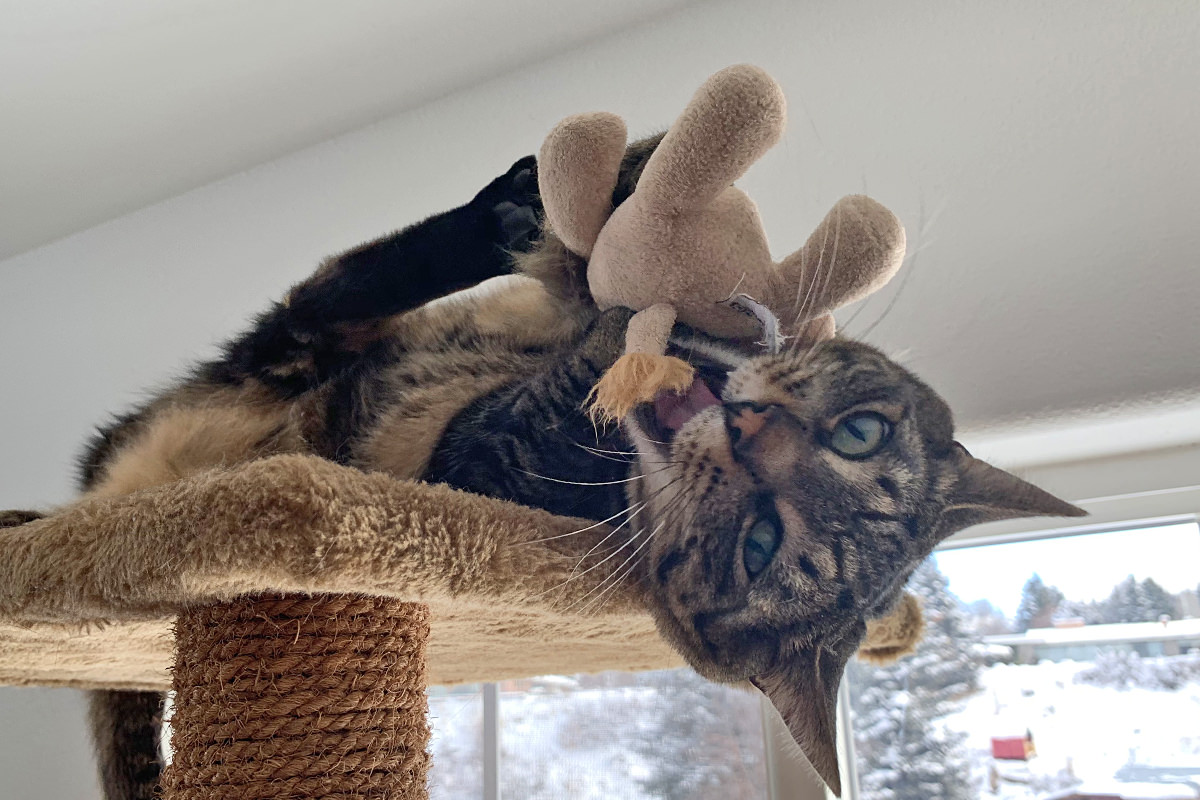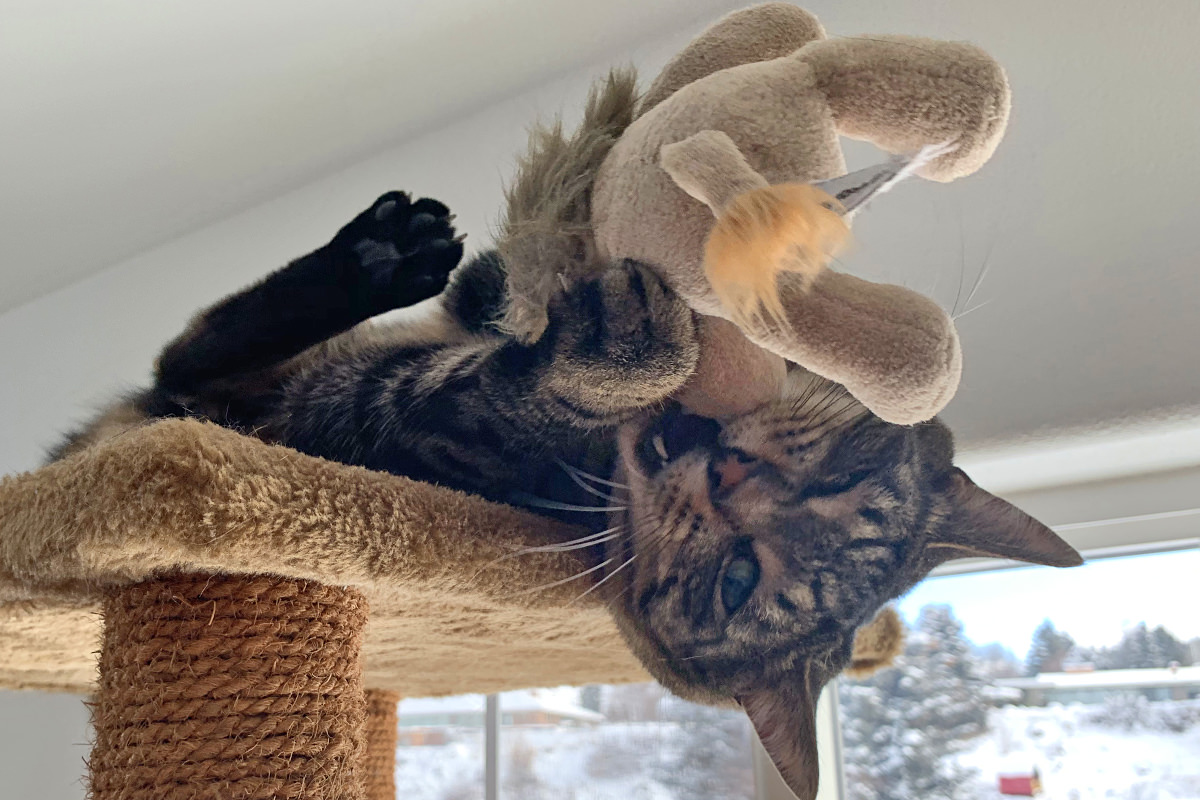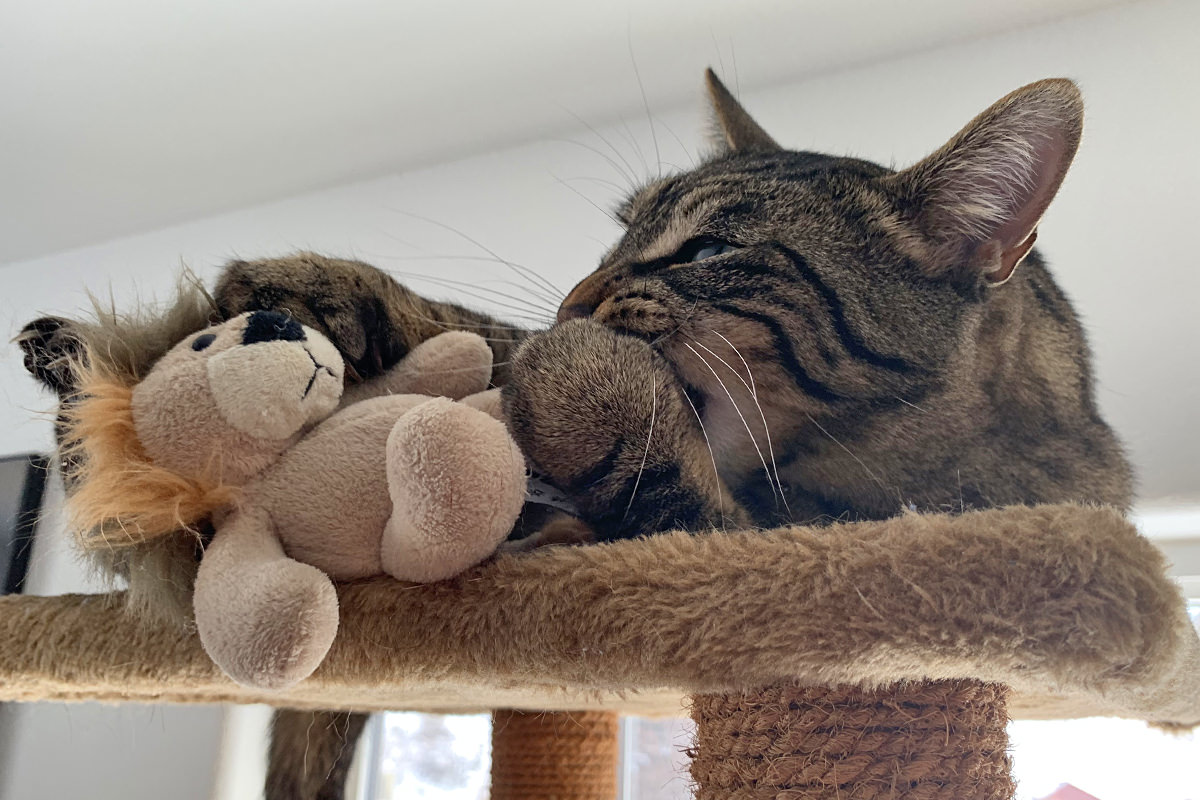 He was all smiles for a good ten minutes...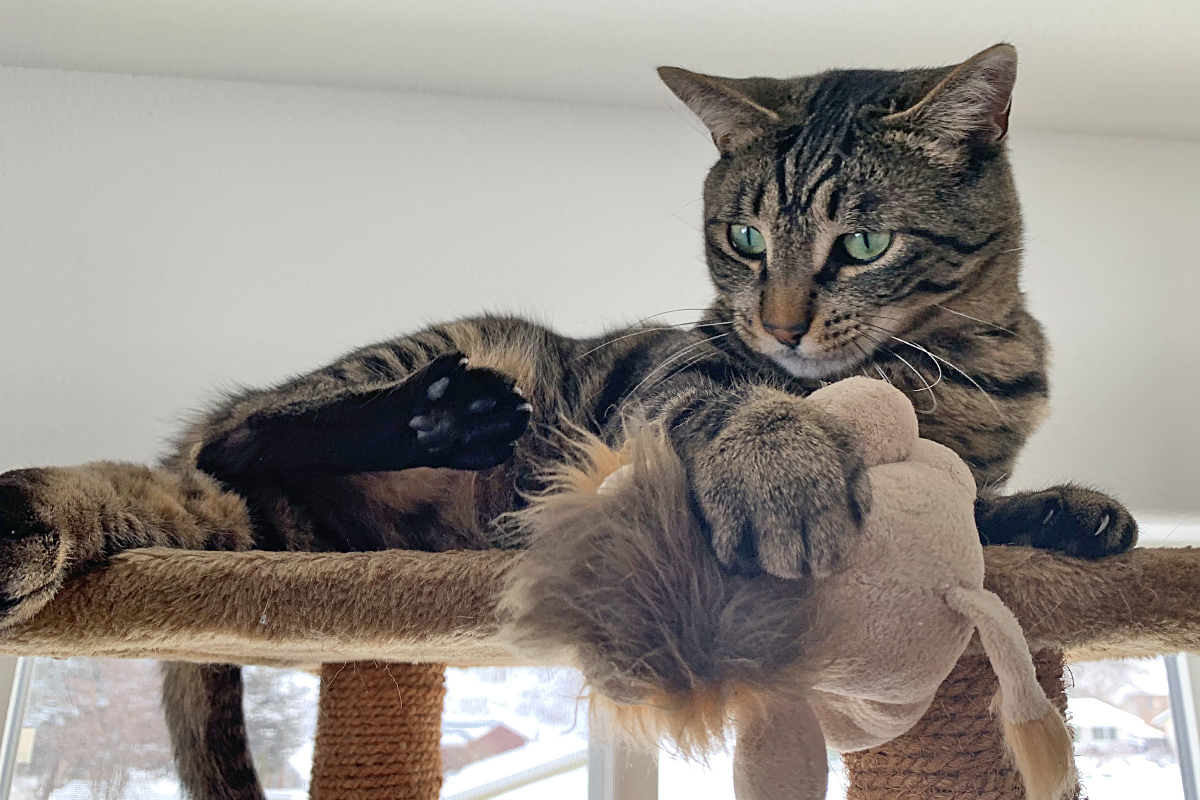 Good times. Good times.
I am dreading the day that Mufasa gets ripped to shreds. I've already had to repair him once, so his time on this earth is coming to an end eventually. A friend checked at the gift shop "Out of Africa" in Johannesburg's airport where I got him but, alas, they are no longer selling Mufasas. Every once in a while I check eBay just to see if one will pop up, but no luck so far.
Anyway...
This morning at 4:00am Jake hops on the bed and wakes me up in distress. He's making chirping noises and acting like he wants to throw up, which is a rare thing for my cats to do. I'm immediately worried that he's sick with a urinary problem again, but it turns out it was just a hairball. A hairball that took him a full ten minutes to hack up, the poor guy. He was pretty whipped after that, so I threw off my vomit-covered sheets and let him rest up for a bit before I took them to the wash.
Not wanting to disturb Jake on my bed after his rough morning, I decided to take a nap on the couch. But it wasn't ten minutes before I heard a cat howling and was freaking out that Jake or Jenny was hurt... only to realize that it was coming from outside. Turns out that the people who plow my driveway piled the snow over the path that I keep shoveled for the neighborhood cat, Fake Jake, to get around my home so he can get to his food and his bathroom out back.
And so... there goes my morning nap...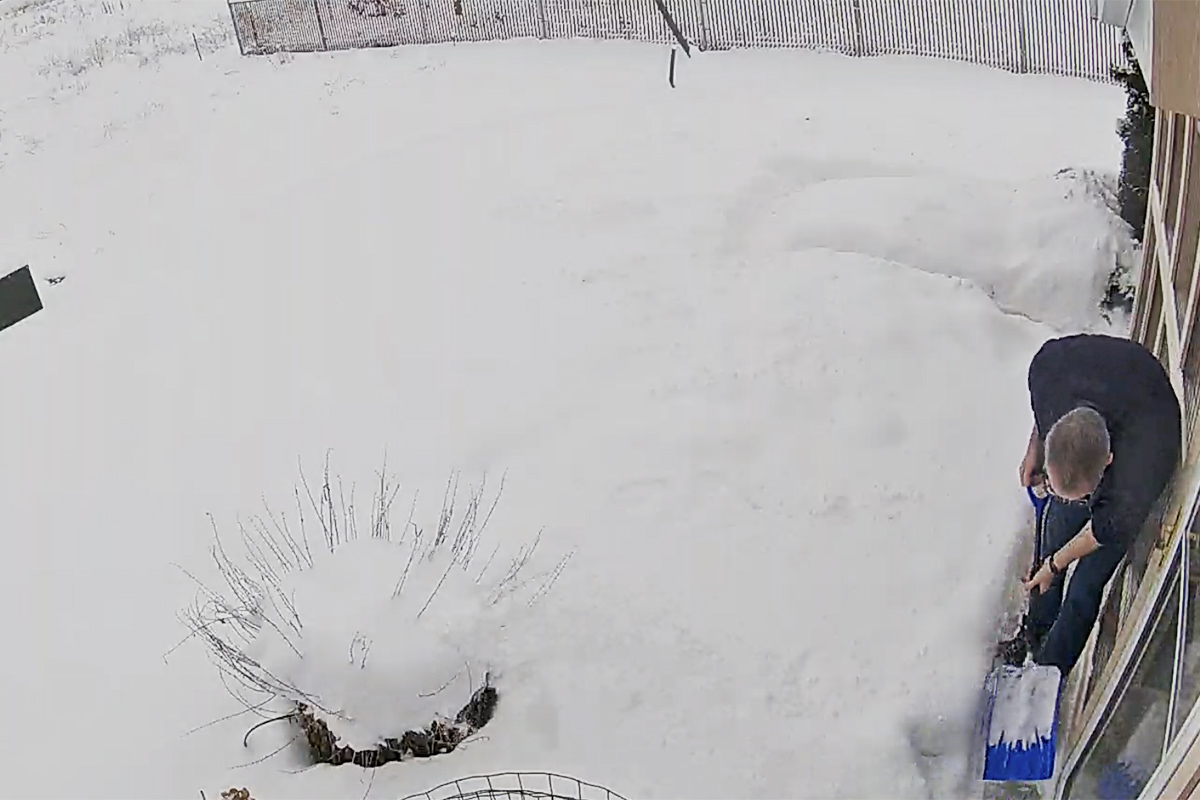 And so... crisis averted...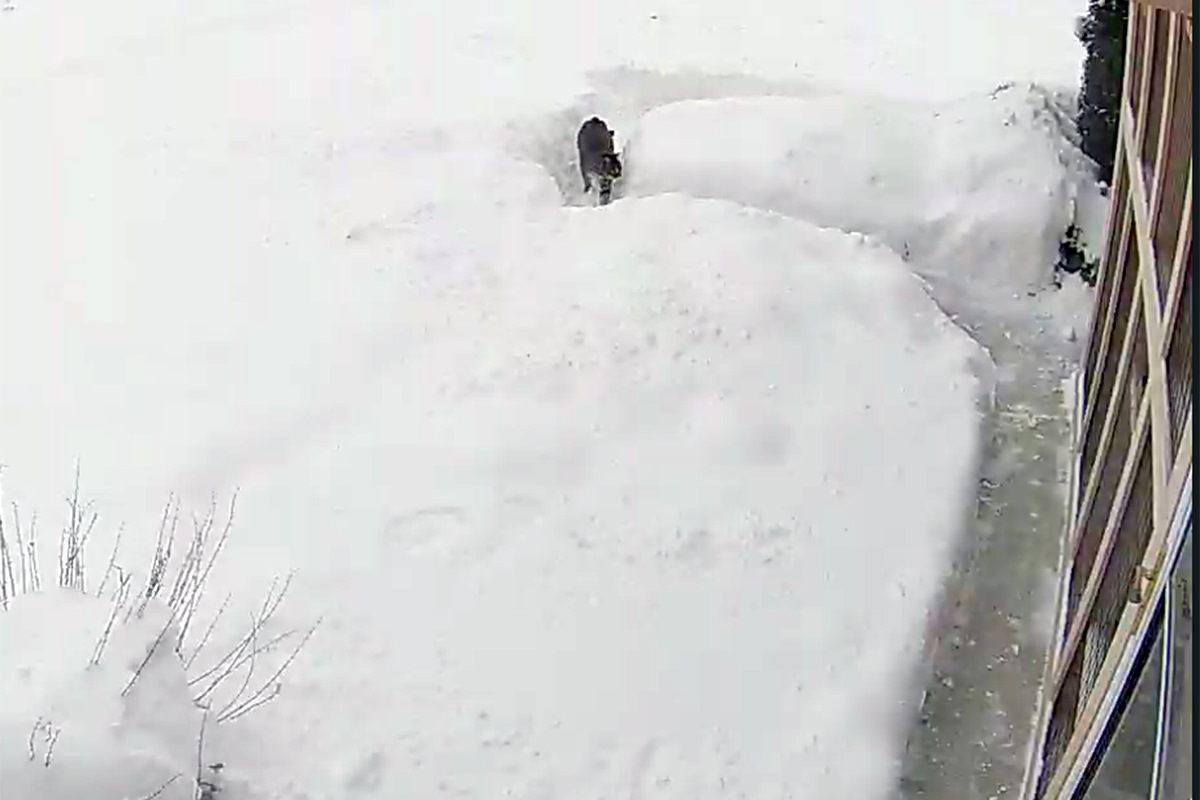 That'll teach me not to get up and start shoveling when the snow removal team messes with Fake Jake's routine!
After my bagel and cream cheese breakfast, I took a shower and got ready for work. All was good... until... I went to get in my car and pulled something in my back. I had screwed it up last week and had been taking care to move gently until it had healed. I thought I was fine... but then had to go shoveling a path for a cat and messed things up again.
Good times. Good times.