Air travel is expensive, yo.
And as somebody who has done their fair share of finding fair fares, I can tell you that it's just getting worse and worse. Airlines are raking in millions... billions... in profit, and they're doing it by raising the cost to fly and nickel-and-diming you to death for absolutely everything. Most airlines still serve you a tiny cup of Coke and a cookie or a wee bag of snack mix for "free"... but if you want to actually have something to eat, you'll have to pay for it. Want to check a bag? You'll pay for that too. Want to sit in the front of the plane? How about have a reserved seat? Oh yeah, most airlines are definitely charging for that now.
It reminds me of a cartoon series by Al Jaffee from MAD magazine back in 1975...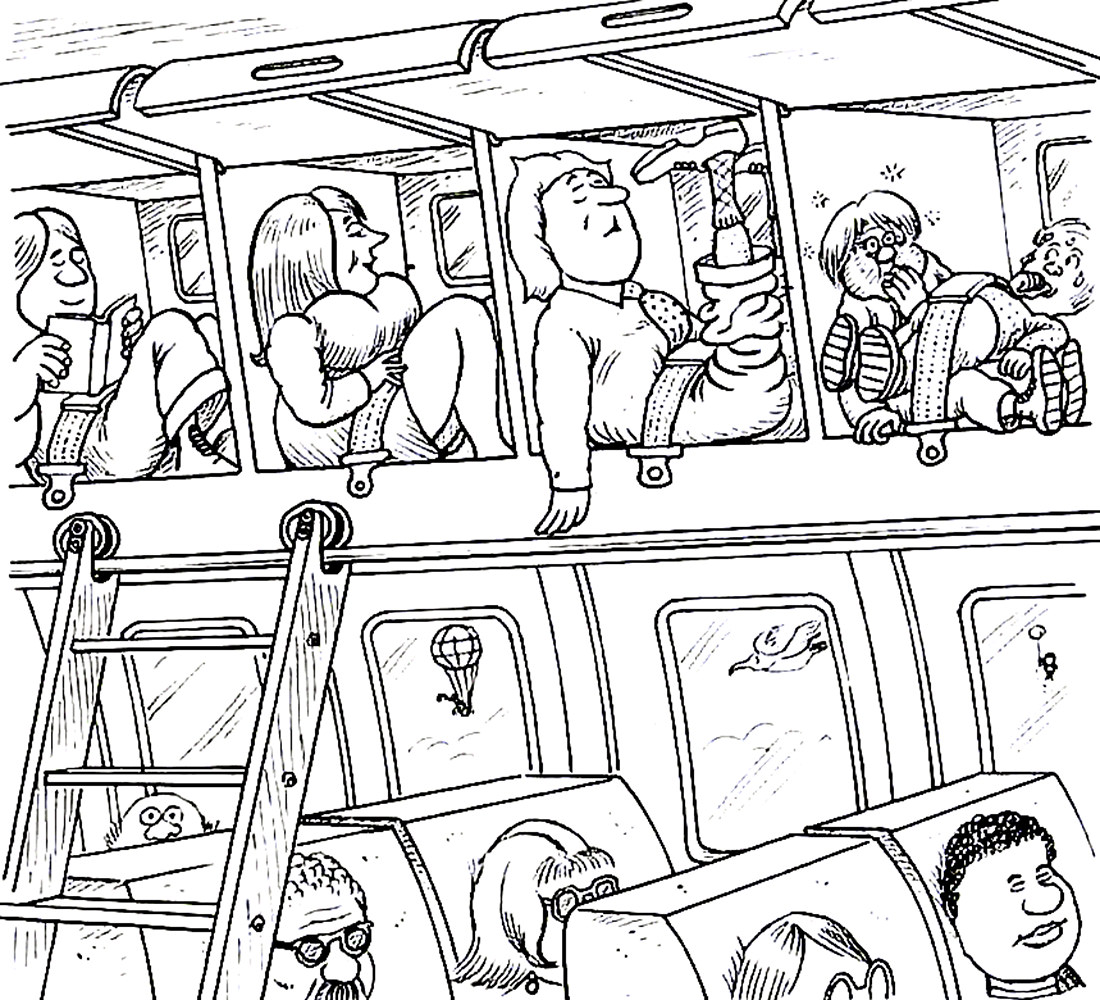 Artwork by Al Jaffee and ©1975 Mad Magazine — from Heritage Auctions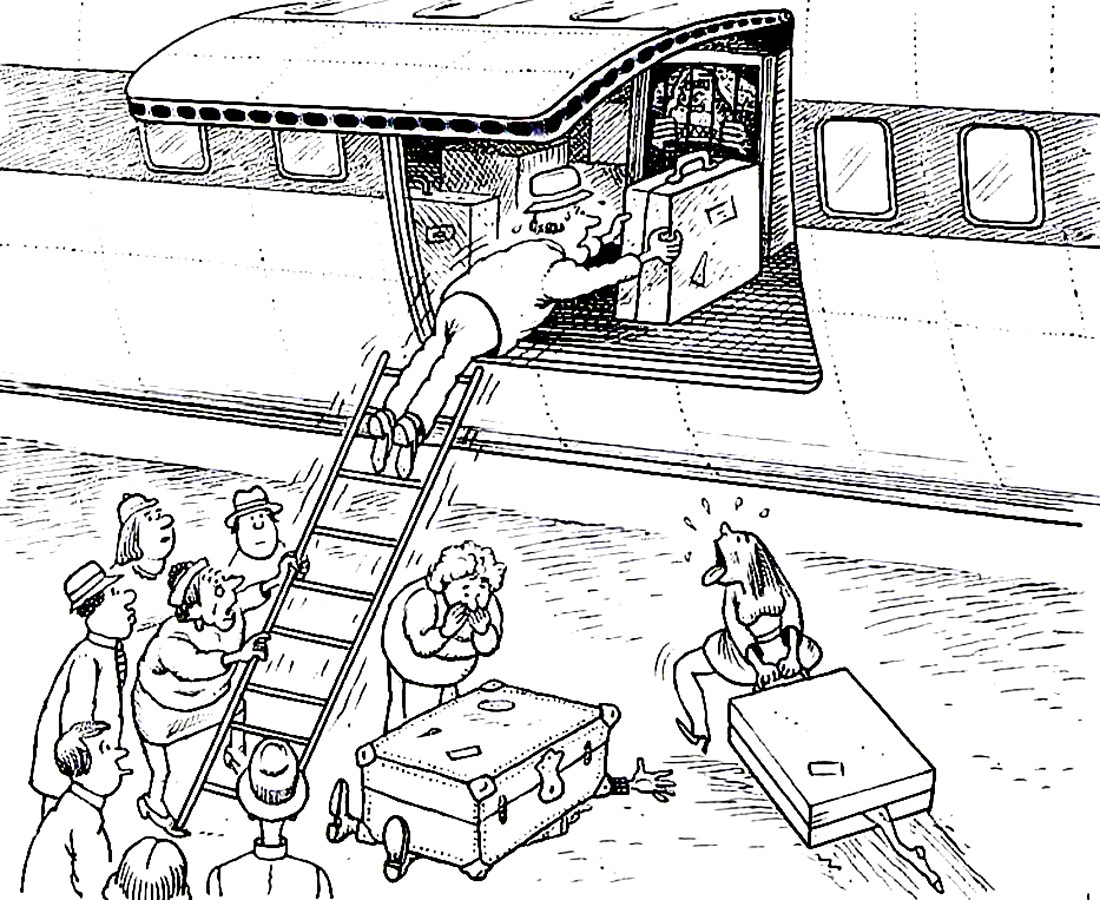 Artwork by Al Jaffee and ©1975 Mad Magazine — from Heritage Auctions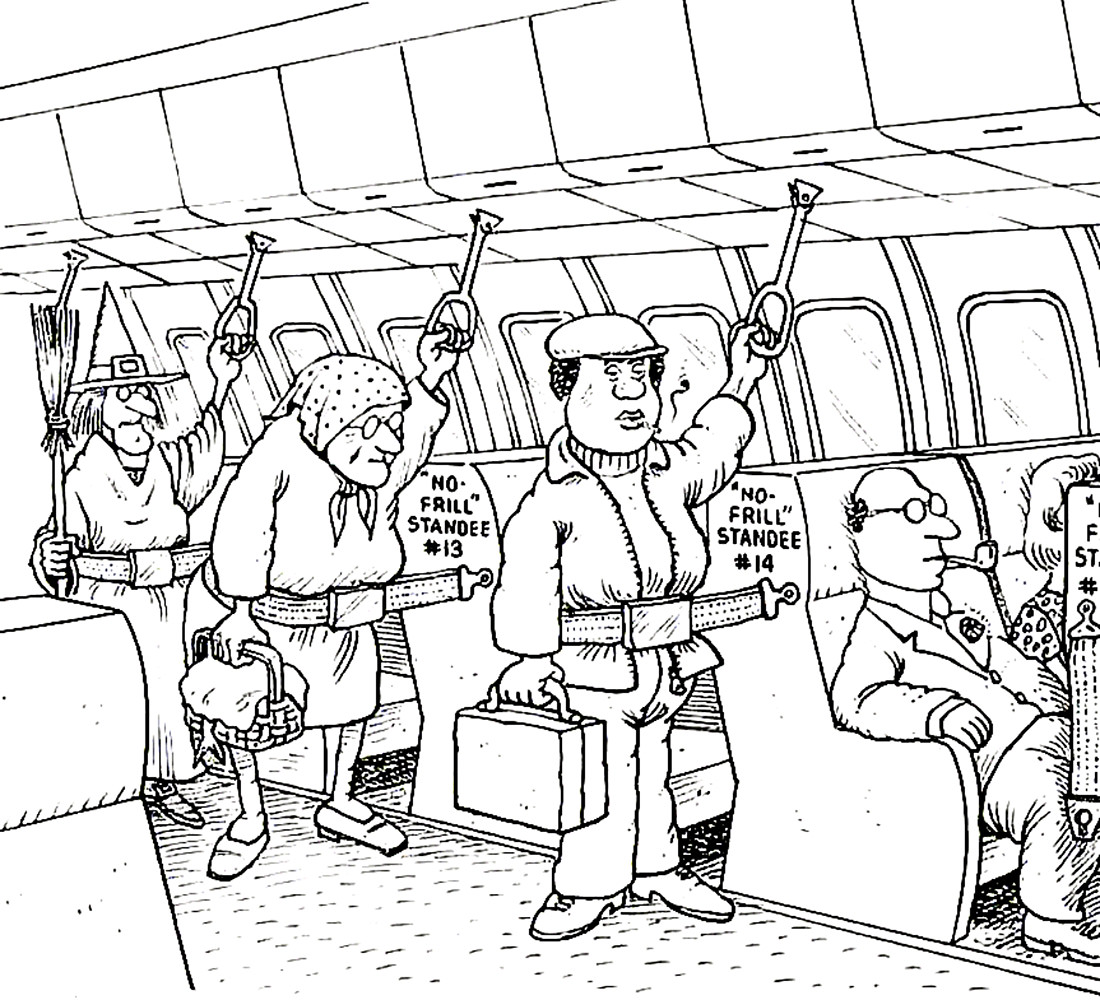 Artwork by Al Jaffee and ©1975 Mad Magazine — from Heritage Auctions

Artwork by Al Jaffee and ©1975 Mad Magazine — from Heritage Auctions
Funny thing is... Jaffee wasn't that far off. Kinda.
Well... unless you are an elite flyer with the airline. Then you get some of those perks at no additional cost. There's also perks (like checked bags) which you can get by having a credit card from the airline.
But for the casual traveler? Most of the things you pay for now are stuff that you didn't have to not so long ago. Given the price to fly, it's like adding insult on top of injury, but that's the way it goes.
A while back my home airline, Alaska Air, was facing stiff competition in critical markets from discount no-frills airlines. Rather than continue to lose infrequent flyers to these bargain-basement alternatives... or have to cut fares on their "Basic Economy" seats and lose money... they introduced "Saver Fares" which give you a cheaper rate with some serious restrictions...
Non-Refundable. Something happens and you need to cancel? Not so much.
Not changeable. Did your plans change? Looks like you're buying a new ticket!
No front-of-cabin seats. Back to the back of the bus you go.
No complimentary upgrades. Even if you fly 500,000 miles annually!
As an example of the savings, here's a Seattle to Boston flight, each way...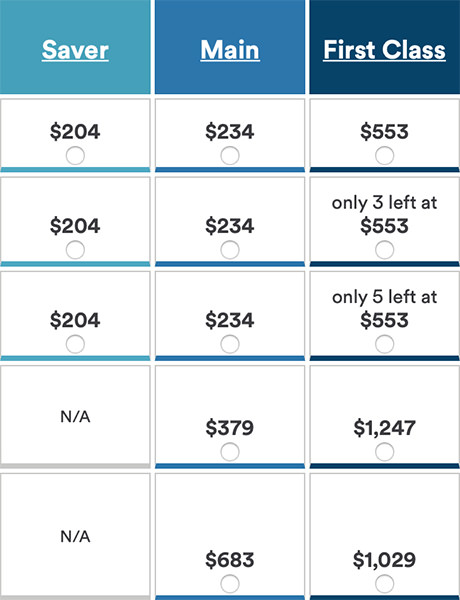 So... $60 savings total, roundtrip.
Unless I was really strapped for cash and positive my plans wouldn't change, there's just no way I'd ever do this. Sure you save $60... but if something happens with your travel plans (this happens to me all the time), you're out $468 for a ticket you can't use.
Despite my having an aversion to "Saver Fares," I am awfully glad that Alaska has them for people who only care about price. I want my local airline to be successful, and anything they can do to be competitive is something I am in favor of.
At 6'2" what I'm not in favor of is cutting legroom... yet again... though it would seem the FAA has put a stop to that. At least for now. Heaven only knows what regulations Presidebt Trump is going to abolish next that fuck people over in favor of his corporate owners.
But something tells me it will resemble something straight out of Mad magazine, like everything else he does.