We keep getting promised snow in the weather forecast, but it never comes. Then yesterday morning it started coming down like crazy. We had inches accumulate in short order. My cats couldn't get enough of it, and spent all morning hanging out in the catio watching the flakes fall. They came in for breakfast, but then it was right back outside.
When it was time to go to work, I stuck my head out to make sure all was well...
JENNY: =meow=
JAKE: =squawk=
ME: Yes, I see that. It's snowing!
JENNY: =meow=
JAKE: =squawk=
ME: Yes, how exciting!
JENNY: =meow=
JAKE: =squawk=
ME: No, you can't go play in it. You'll get all wet and make a mess in the house!
JENNY: =meow=
JAKE: =squawk=
But then I got to thinking that it's unfair they don't get to experience snow like outdoor cats do. They also don't get to experience walking on grass. What I need to do is create some kind of catio tunnel out to the yard. Then I need to find a way to bury some latches under the grass so I can secure a cage there. That way I can have a safe way for Jake and Jenny to walk on snow in the winter and grass in the summer... but also have it be removable so the lawn can be mowed.
Something to think about. In the meanwhile... I can shovel a little snow into the catio for them to play with.
Jenny ran out immediately so she could see what it was all about...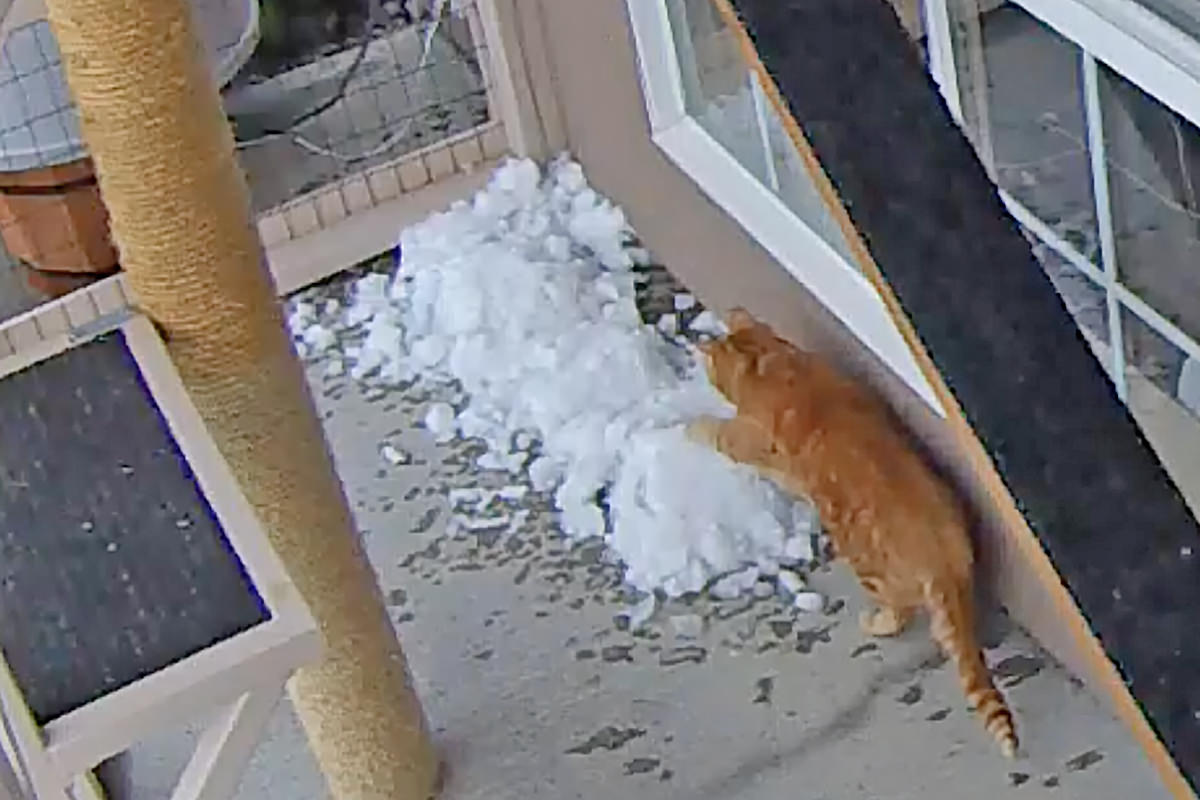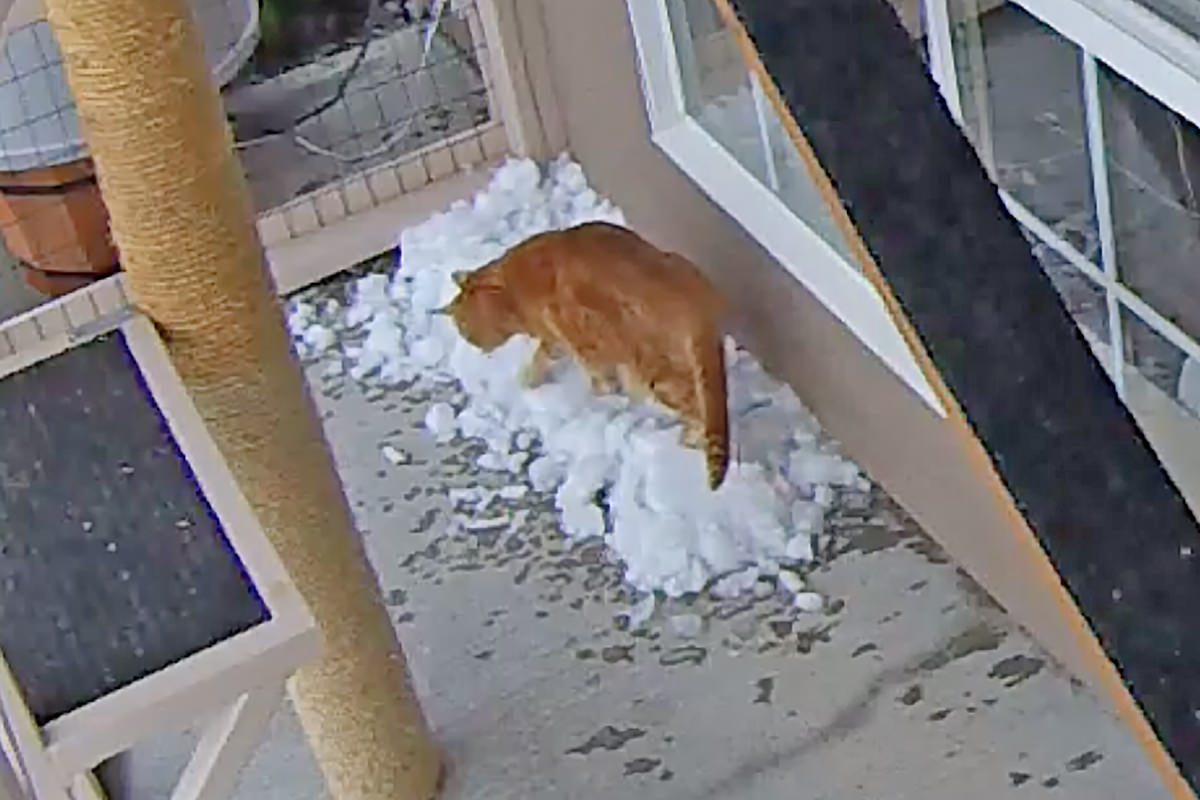 Jake was a bit more cautious. He circled around it trying to sniff out what it could be. Probably trying to determine if he could eat it...
Then he pawed around it for a while...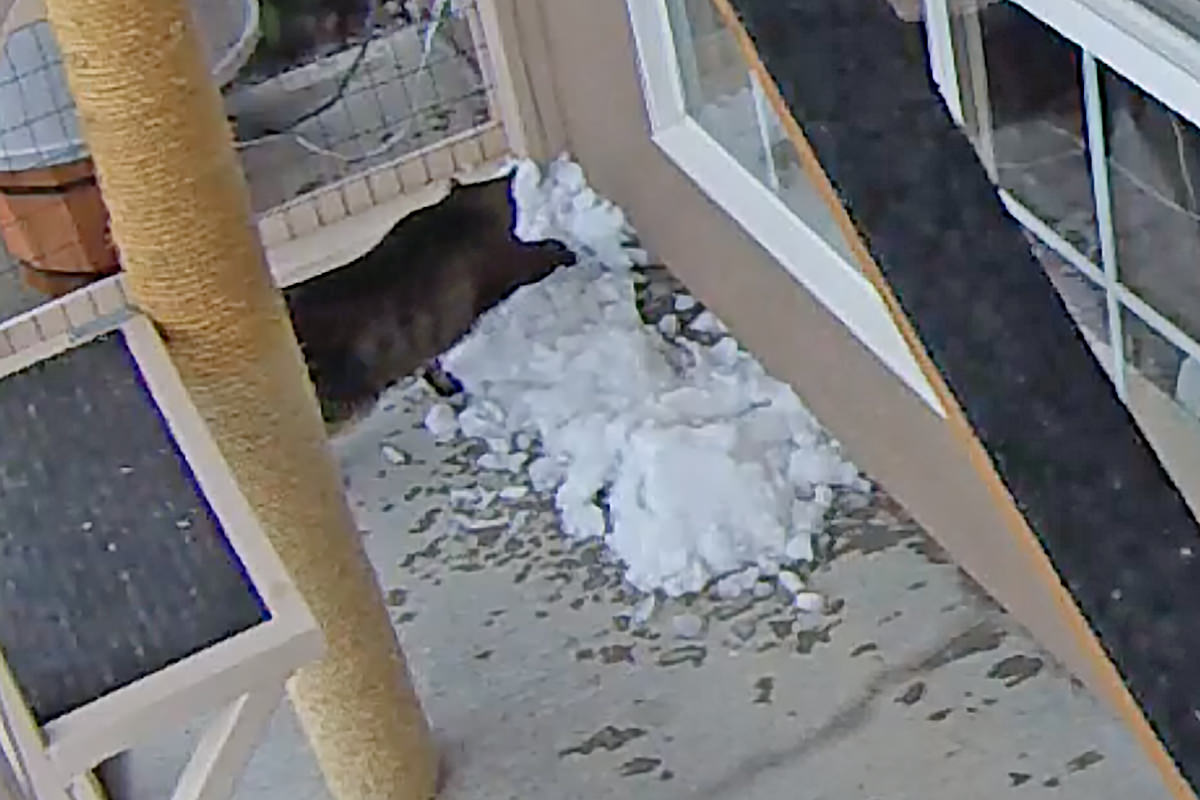 Eventually he saw me through the window and started squawking at me. Assumably telling me that the snow made his feet cold. I tried to explain that he needs to step off the snow to fix that, but he just stood there complaining...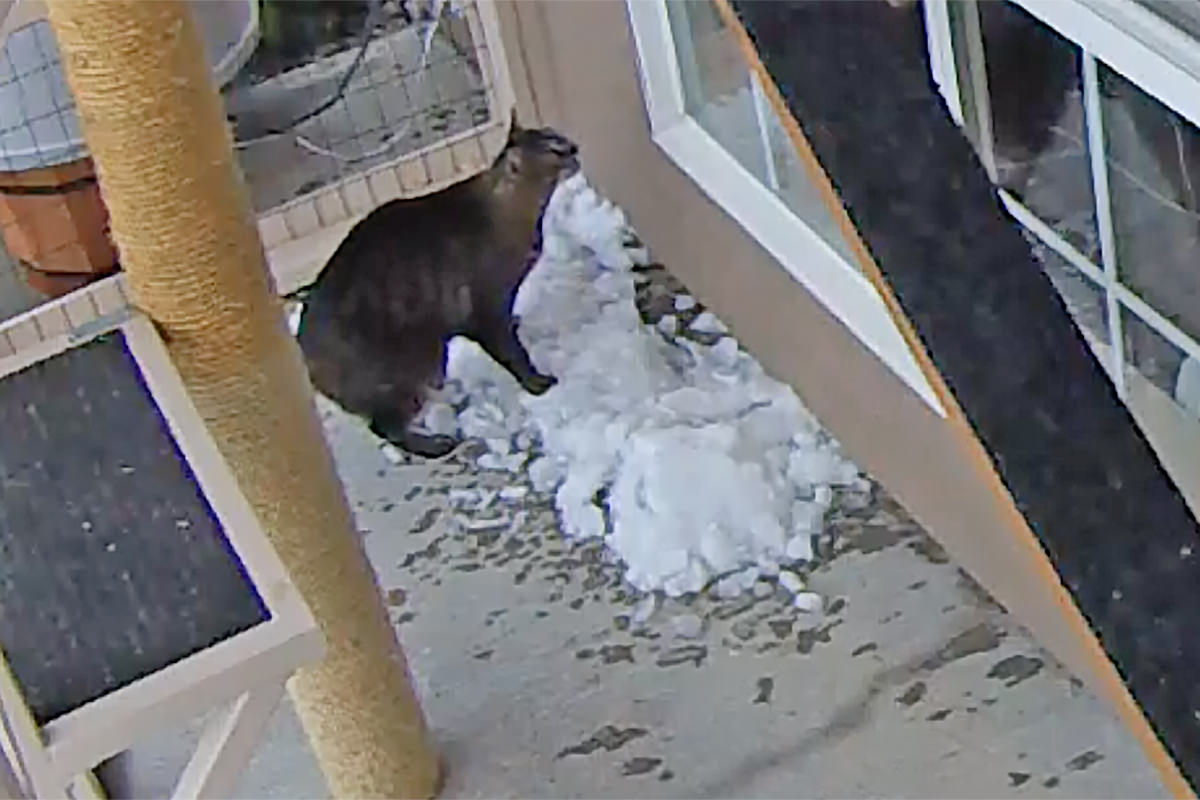 And that was the end of that. Tonight it's pouring rain, which I'm assuming will melt all the snow. Again.
Guess it was good while it lasted.