When I was in my late twenties and into my early thirties, my only goal was to get married and have kids. And while I knew I'd make a great dad, I didn't know about being a good father. How was I going to deal with the pooping and puking and crying and screaming and all the gross stuff that goes along with having a kid?
Then Jake got sick and was puking all over the place and I was so out-of-my-mind worried about his health that I didn't even think about having to clean up the mess. It wasn't even on my radar. And that's when I had an "ah ha!" moment and realized that it would be the same with a human child instead of these fuzzy ones I ended up with after my life goals changed...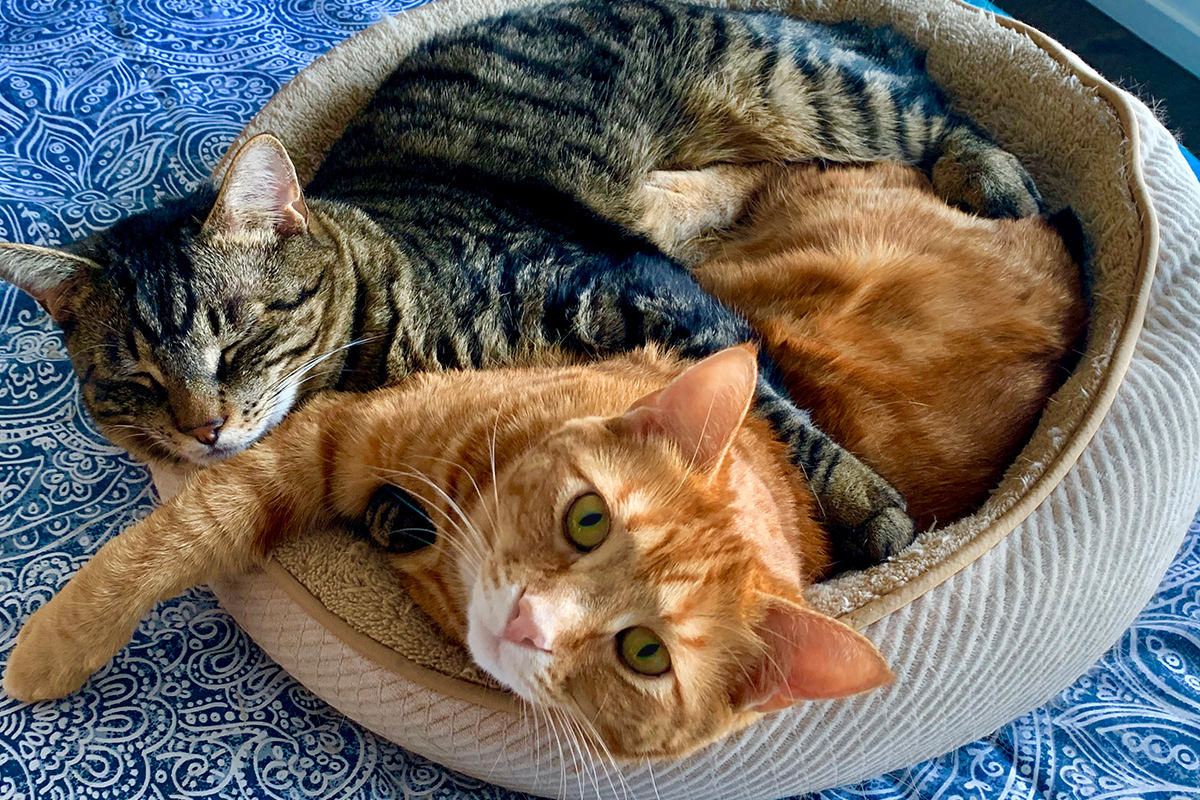 Now the last thing I want in my life is kids... but I've adapted well to having cats, so I guess everything turned out as it was meant to.
I was reminded about this (again) when Jake started gnawing away on a slice of cheese pizza I left out while I was taking clothes out of the dryer last night. Then, as expected, he was puking his guts out. No idea how he went from being able to eat anything to having such a severe reaction to dairy, but here we are. Poor guy.
My proximity to a tourist town means I have a steady stream of houseguests... especially from October through December when there's a lot going on there. Up until now it's been one or two people. But last night it was three, which meant I had to convert the cats' bedroom to a second guest bedroom. This was fairly easy because I had the bed frame and mattress already...
All I had to do was steal an end-table from another room, then pick-up a comforter set from JC Penny which, thanks to a coupon from a wrapper off a chocolate bar they handed me, was darn cheap because it had already been marked down on clearance (how JC Penny can stay in business when they can mark things down so much is a mystery). The comforter I found was perfect and the design was exactly what I needed. When I got home, I found out why I liked it so much. It was the same comforter I had already bought for the first guest bedroom...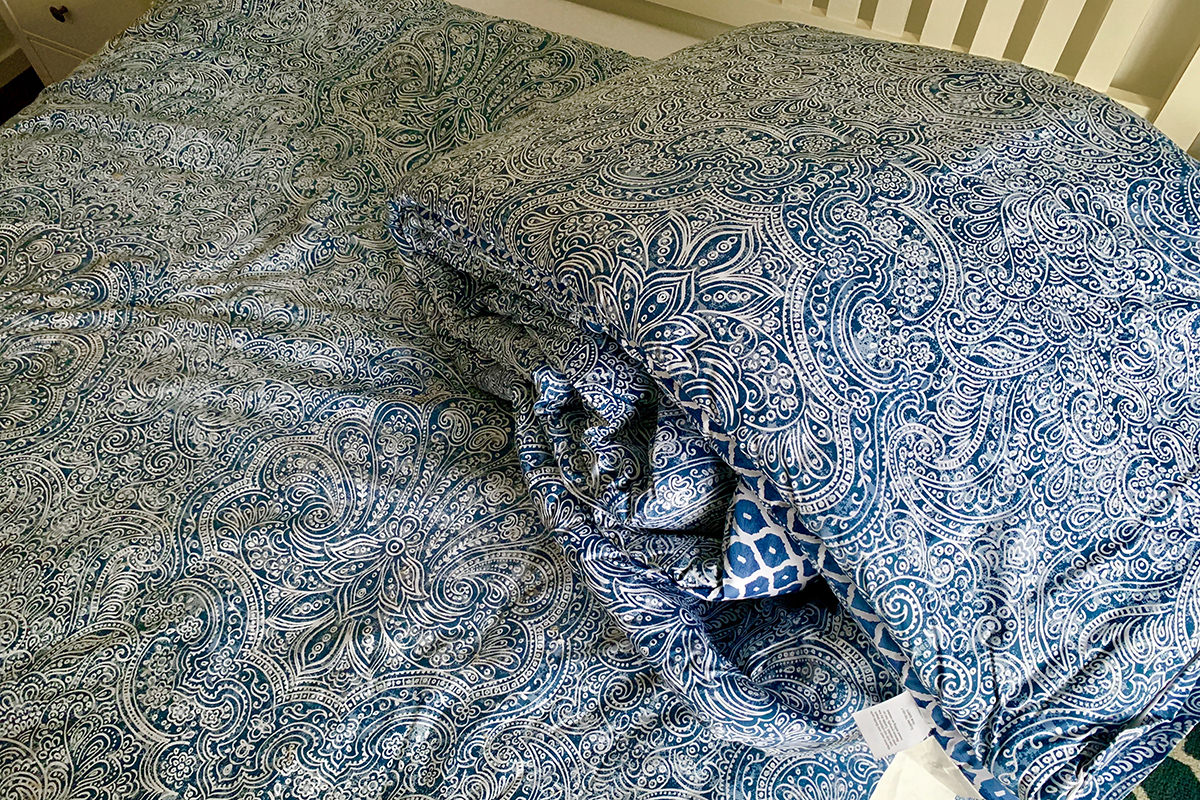 And, just like that, the cats had a second bedroom to claim as their own. Which is only fair, I suppose, since this was their room to begin with...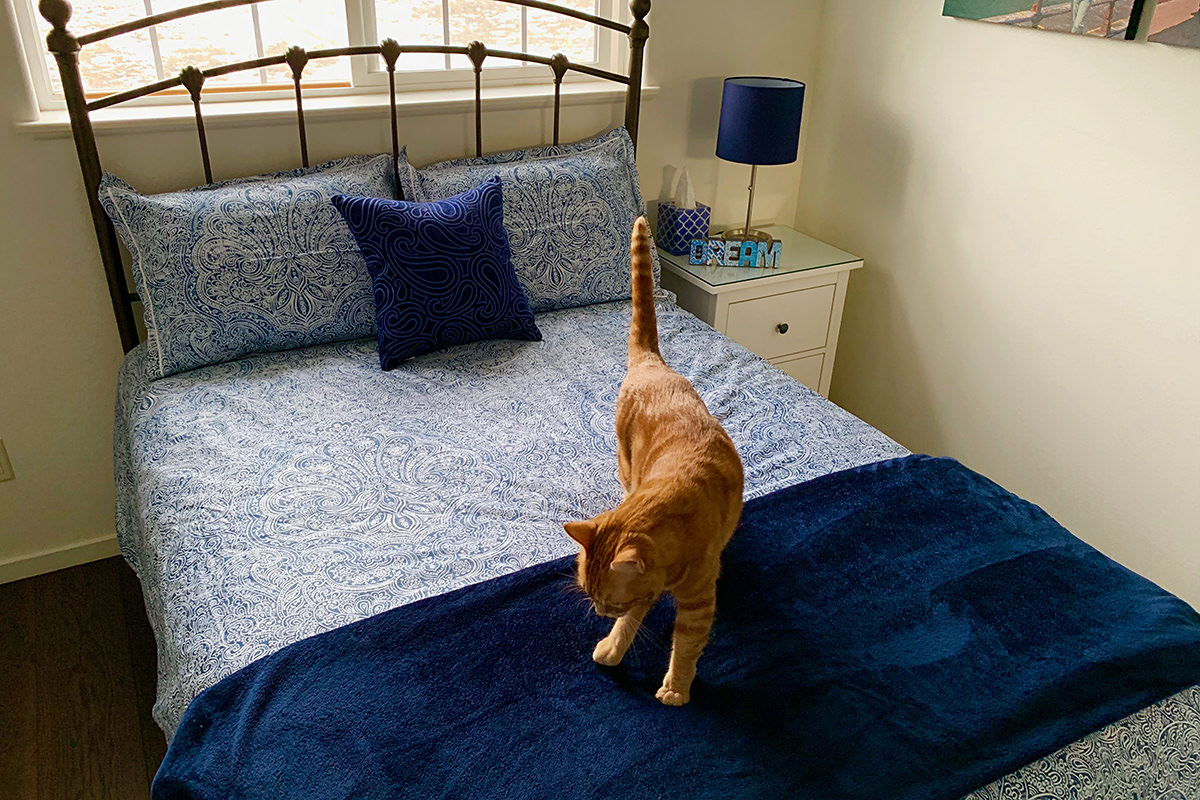 A bigger challenge than creating a guest room in a day was figuring out how my cats were going to deal with their space being more invaded than usual.
My guest room is downstairs so, when I have people over, the cats just confine themselves to the upstairs. They have their own bedroom with a litter box and water fountain, and I just serve their meals up there as well. Not a big deal. But this time there was a person staying in their room, so the only place for them to confine themselves to was my bedroom! But it all worked out in the end. They hid while my guests were here, snuck downstairs to goof around while they were sleeping, then everything was back to normal when my guests had left. Easy.
But I still slept with one eye open.
Cats have killed for a lot less than losing their bedroom.