HOLY CATS!
Marvel is finally confirming that Tom Hiddleston has agreed to do a "Loki" limited series for Disney/Marvel's new streaming service (debuting in 2019). This is on top of the two Star Wars Universe shows that were already confirmed... which includes Cassian, easily one of my favorite "new" characters outside the original series...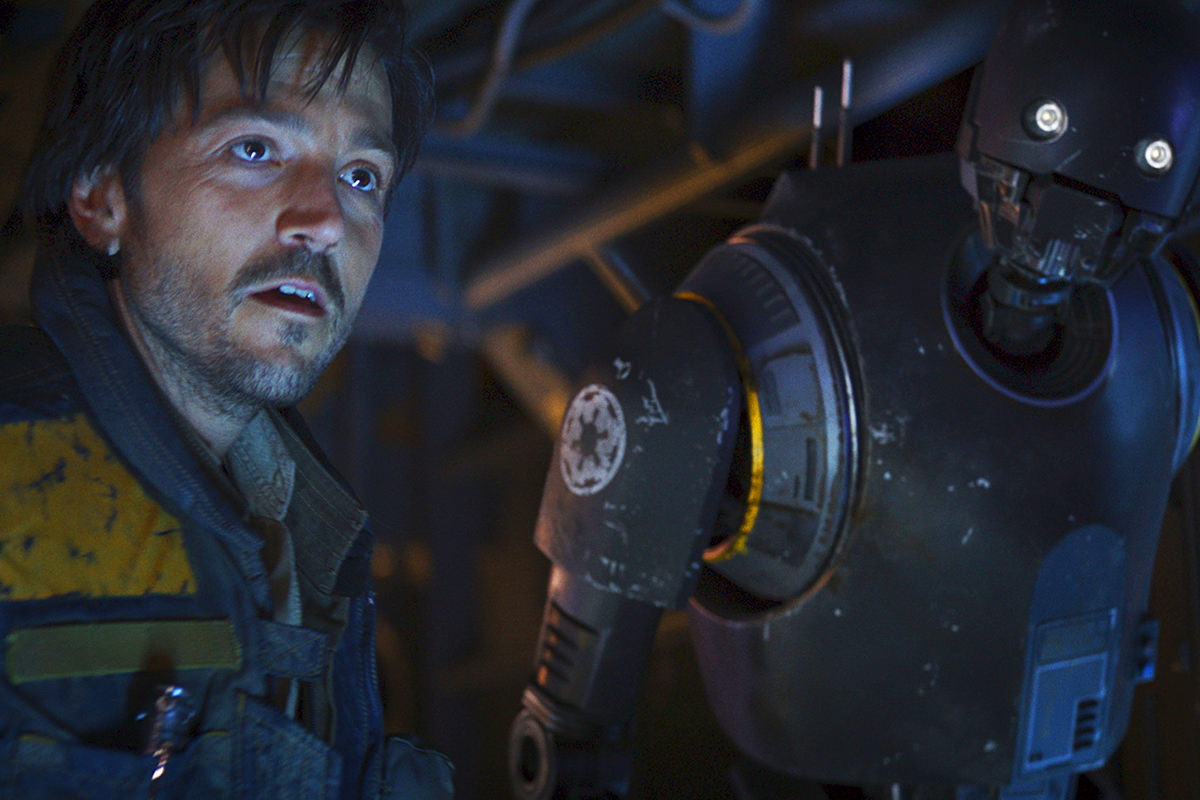 With this fantastic news, it's time to revisit the possibilities that are wide open with a new streaming service which I will have no choice but to subscribe to...
Confirmed.
The Mandalorian with unknown cast. Won't be Boba or Jango Fett, and is apparently a "Western" type space opera (shades of Firefly!). Kinda "meh" on this one, but if they get the right people on it with showrunner Jon Favreau, who knows? — Star Wars Universe
Cassian with Diego Luna. A series based on my favorite character from the awesome Rogue One movie. Really hopeful that K-2SO (Alan Tudyk) is there too. — Star Wars Universe
Loki with Tom Hiddleston. Really hopeful that we get a guest appearance by Thor (Chris Hemsworth) and definitely Valkyrie. — Marvel Studios Universe
Rumored.
Scarlet Witch with Elizabeth Olsen. I really like the idea of this... however... I would LOVE the idea of it if we could have it be with Vision too. — Marvel Studios Universe
Falcon and Winter Soldier with Anthony Mackie and Sebastian Stan. Genius idea, really. Their chemistry in Captain America: Civil War was fantastic fun. — Marvel Studios Universe
My Wish List — Established Marvel Studios Characters.
Hawkeye with Jeremy Renner. A television show would be the PERFECT place to give us a live-action version of Matt Fraction & David Aja's amazing comic book series. — Marvel Studios Universe
Shuri with Letitia Wright. In the movies, Black Panther's little sister plays second fiddle to the movie's star. In a television series, she could really shine. — Marvel Studios Universe
Okoye & Nakia with Danai Gurira and Lupita Nyong'o. Lord, wouldn't this be a freakin' amazing show. They were integral to Black Panther's success, and would absolutely slay on their own. — Marvel Studios Universe
Valkyrie. Even if she pops up in Loki, there is absolutely no reason whatsoever that she couldn't carry her own show. None. Marvel Studios Universe
Rocket & Groot with Bradley Cooper and Vin Diesel. Oh come on... you know you want this. — Marvel Studios Universe
Wong with Benedict Wong. I was thrilled that Wong got some serious time in Avengers: Infinity War, and that just proved that he has the chops to give us an interesting enough character for a series. — Marvel Studios Universe
Peggy Carter with Hayley Atwell. While her second season on ABC wasn't as good at the first, it was still a fantastic show. Perhaps we could get a third series with streaming? — Marvel Studios Universe
War Machine with Don Cheadle. They could so easily position this as a super-hero show with a military tech edge to it. — Marvel Studios Universe
The Incredible Hulk with Mark Ruffalo. The movie rights are tied up in some way which means a solo film is not likely in the cards. But how about a television series? — Marvel Studios Universe
Obi-Wan with Ewan McGregor. The concept may not have worked out as a movie, but it would sure as heck work as a television series! So many fascinating places this could go. — Star Wars Universe
Maz Kanata with Lupita Nyong'o. There's a fascinating back-story to this character that we'll never get fleshed out in the movies... so why not in a television show? — Star Wars Universe
My Wish List — Comic Characters.
Fantastic Four. After so many bad FF movies by not-Marvel-Studios, maybe the way to go would be to have a streaming show? — Marvel Studios Universe
Alpha Flight. The original books were not a big draw for me, but I enjoyed what John Byrne did with the characters during his run. And then came the 2004 book by Greg Pak & Fred Van Lente that was magic. I would love to see a series based on this team. — Marvel Studios Universe
Moon Knight. Kinda a no-brainer, assuming that they went back to the original concept. The character has become so convoluted that the comics are a big ol' mess. — Marvel Studios Universe
Captain Britain & Excalibur. This is another opportunity for Marvel to do something different than yet another USA-based movie/series. If they went heavy on the mythology, it could be a cool merging of magic and super-heroics. — Marvel Studios Universe
And that's just off of the top of my head. Give me another hour and I could at least double this list... if not triple it. Marvel just has too many amazing characters and too many talented people working at Marvel Studios to not be excited... very excited... about what's coming down the pipe next year.