Last night as I went to bed with the California wildfires fresh in my mind and the smell of burning orchard brush filling the valley, my own experience with a wildfire threatening my home* came rushing back to me. Rather than try and battle that demon again, I took sleeping pills and waited for the world to go away.
When I woke up, I went through the news and saw that even more homes had been lost in California. There were a surprising number of stars in the list. Miley Cyrus & Liam Hemsworth, Gerard Butler, Robin Thicke, Shannen Doherty, and Scott Derrickson all lost their homes. Loads more famous people had to evacuate (it's as if Mother Nature doesn't give a fuck if you have your own reality show or whatever!). I feel horrible for everybody involved... and even more horrible for the poor animals who have been displaced. There's enough suffering in the world.
Yesterday when I showed up at the tire shop for my 2:30 appointment to get my winter tires put on, I was told that 50 people were ahead of me. Apparently they had a computer bug that allowed people to keep making appointments even though no slots were available. I pushed for a new appointment this morning, which meant I ended up heading back into The Big City.
That's when I got the news that my snow tires are nine years old, which means this is the last season they can be used. Apparently you're not allowed to have 10-year-old tires on your car, regardless of how much tread is left on them. This is a colossal bummer, because my tires look practically new. Then again, it's recommended that you get your tires replaced after six years, so I guess I should be grateful I got to use them for as long as I did. They were purchased for my mom, so I bought the best I could afford at the time. Maybe that's what gave them a decade of life? Probably. If there's one thing I'm certain of, it's that you get what you pay for.
And so... something new and expensive for me to buy next year! Yay.
Then my fun really began.
Today was the day I finally decided to rip apart my work iMac so I could replace the internal "Apple Fusion" drive with a shiny new 100% SSD drive. I was terrified to make the attempt because Apple no longer uses strong magnets to keep the computer together... they use glue tape! You have to use a special tool to literally cut through the adhesive, remove the glass display, then glue everything back together once you replace the drive.
Turns out it wasn't a big deal at all. The kit I purchased from Other World Computing made it fairly easy, and they have videos you can watch to explain everything.
Pretty sweet!
Except... apparently when you install macOS X on an external boot drive, you cannot then just pop it inside and have it work as an internal boot drive. Which meant I had to reformat, re-install, and re-load everything. Again. There's six hours of my life I ain't getting back.
And six hours work I have to make up for tonight.
Looks like I'll be able to burn through another couple Hallmark Christmas Movies on my DVR. Or not. There's a show on Amazon Prime Streaming called Patriot that I'm interested in giving a watch. It's actually just started its second season. Apparently I missed it when it debuted last year...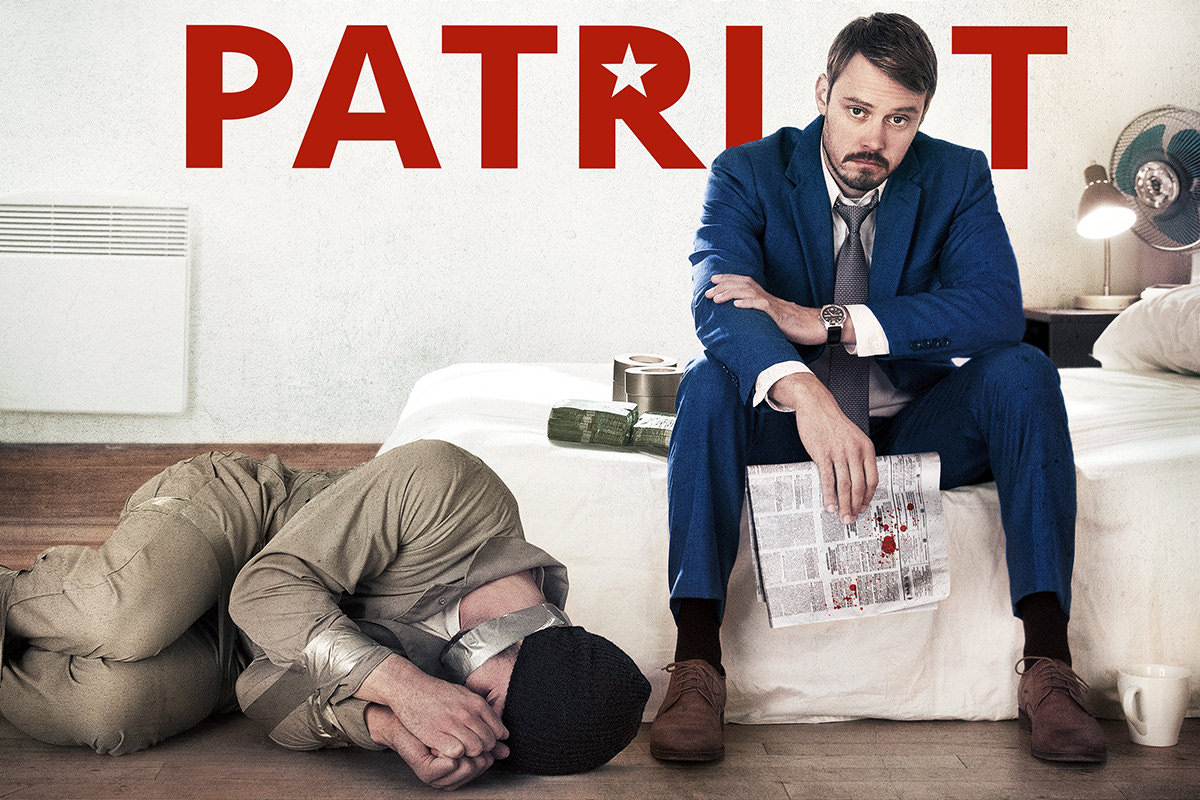 The show looks very funny. And very disturbing. I guess that would make it "disturbingly funny" then?
I hope so. Given the state of the world just now, "disturbingly funny" is right up my alley.

---
*Back in September 1992, the hillside behind my apartment building caught fire. It spread so fast that the evacuations followed in short order. I didn't evacuate. I stayed behind with a downstairs neighbor to put out the fires that were starting as embers blew onto the building and the yard surrounding it. After a while, my neighbor left. I was alone, on the roof, using a garden hose to home down the flames that kept popping up.
Eventually the fire department came and I was forced to evacuate. I grabbed a photo album, my laptop, and an armload of clothes as I left, not knowing if I would have a home to come back to. Thanks to the firefighters (who later told me that they felt obligated to save my home after I had spent the entire day battling for it), I did end up having a home to come back to.
My lungs never recovered. I still have respiratory problems after all these years. And sometimes I wake up swearing I smell smoke when there is no smoke. I know it's in my head, but it feels real.