This morning I woke up at my usual 5:30am. About ten minutes later I heard the = whirrrr crunch = of a car sliding on frosty roads and running into something. This happens a lot in early mornings this time of year.* It's slick enough to cause a problem if you're going too fast... but not so slick that they are sanding the roads because the frost melts as soon as the sun comes up.
The commotion got the attention of my cats, who decided to go bat-shit insane. They would haul ass from my bedroom window down to the catio and back again trying to see what was going on. Alas, nothing was visible, so there was nothing to see and the cats went back to staring at me in the hopes I'd serve breakfast early.
Today was the day I got the holiday lights from the HOA to hang them around the building. I don't celebrate Christmas, but they sure look pretty hanging outside my window...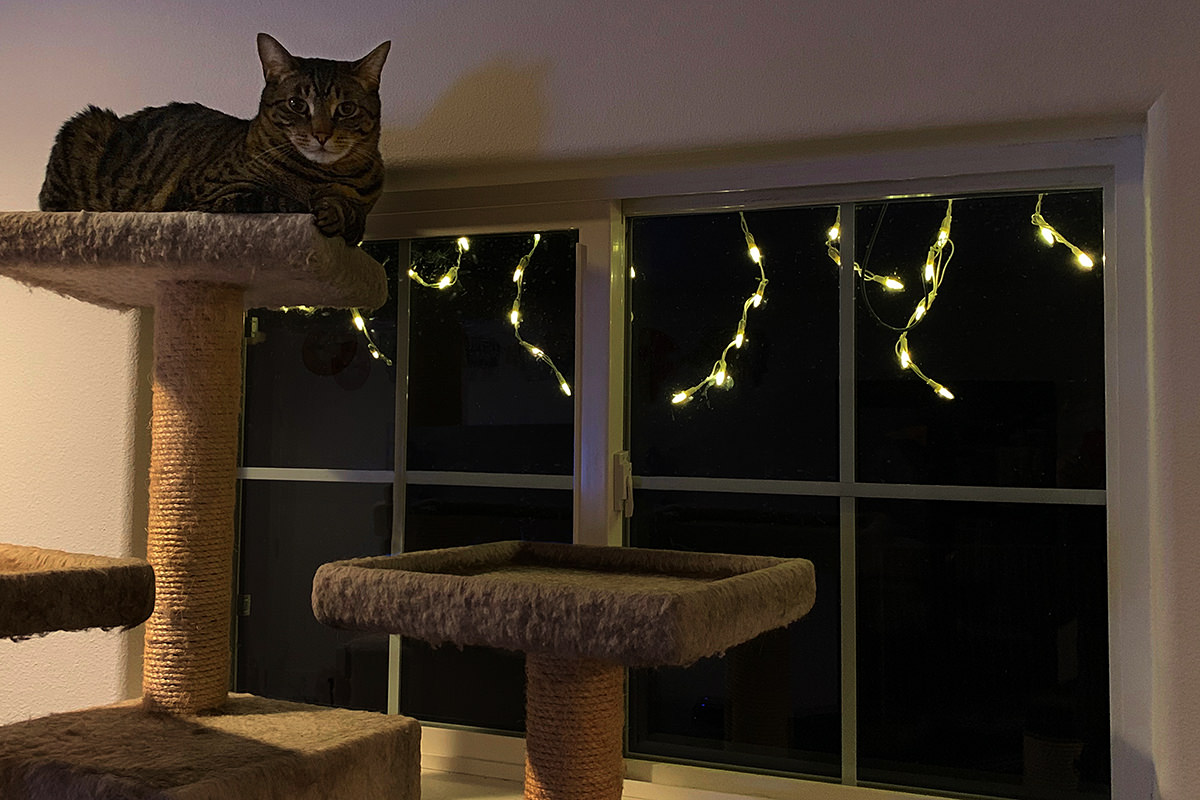 Jenny is not interested in the lights much, but she did hang with me for a while and watch cat videos...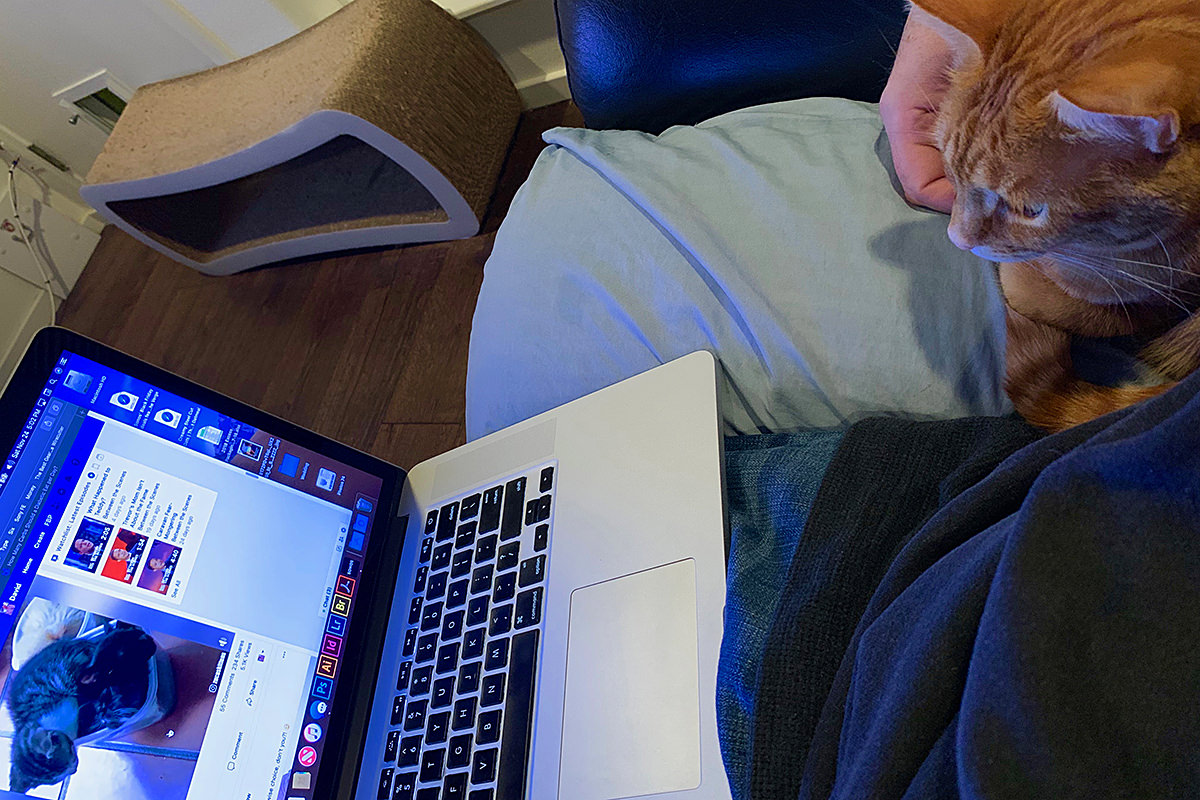 And now I guess I wait for snow.

---
*The most popular place to crash in town is a 90° bend in the road that's behind my house across the field. People are going too damn fast, can't make the turn, then plow into a rock wall. Sometimes they can back out of it and continue on their way. Sometimes a tow truck has to be called.