I try really hard not to project human gender traits on my cats. First of all, they're cats. Second of all, they're cats. But it's hard not to. Jenny is a petite and refined little lady. Jake is a big bruiser of a boy. Jenny is complex, scheming, and opinionated. Jake is simple, straightforward, and easy-going. Not that those are necessarily gender-specific traits... but my cats seem to fall into the stereotypes of human society quite well.
And though their personalities are very different, that doesn't seem to matter at the end of the day.
When I first got them and they were scared little kittens, they clung to each other like their life depended on it. After a while, they drifted apart, not really choosing to hang out together. But lately that's been changing. They are back to bathing each other again, which is just too sweet...
A half-hour later...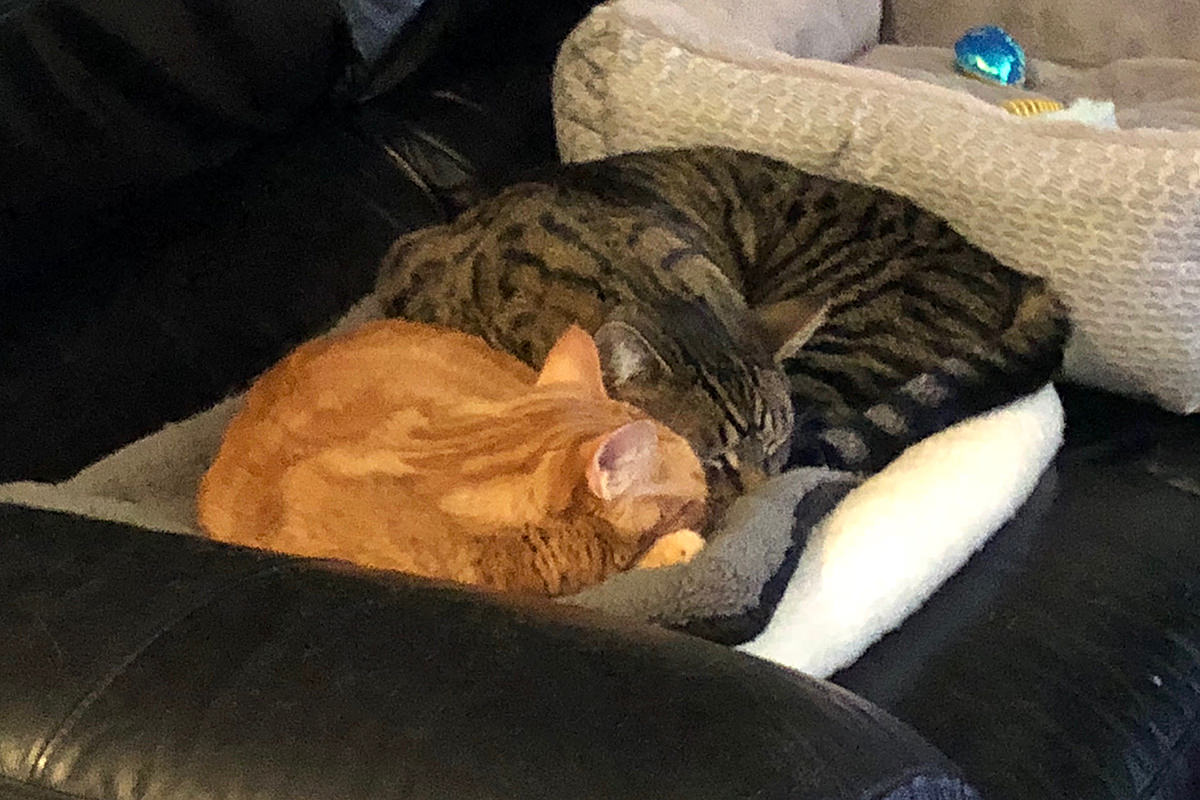 Note the large bed I bought them goes ignored. They would much rather snuggle up in a tiny little bed instead.
That's cats for you.
If only humans with all our different personalities could get along together this well.