Hola cat-fans!
This morning Jake and Jenny were lounging in the catio when the Alexa breakfast alarm sounded so they couldn't hear it. That's no fun for me at all, so I kept increasing the volume until they could hear it.
And boy did they come running!
I've been working long hours this past week, so my cats have been more clingy than usual. They're all over me from the minute I get home until it's time to go to bead...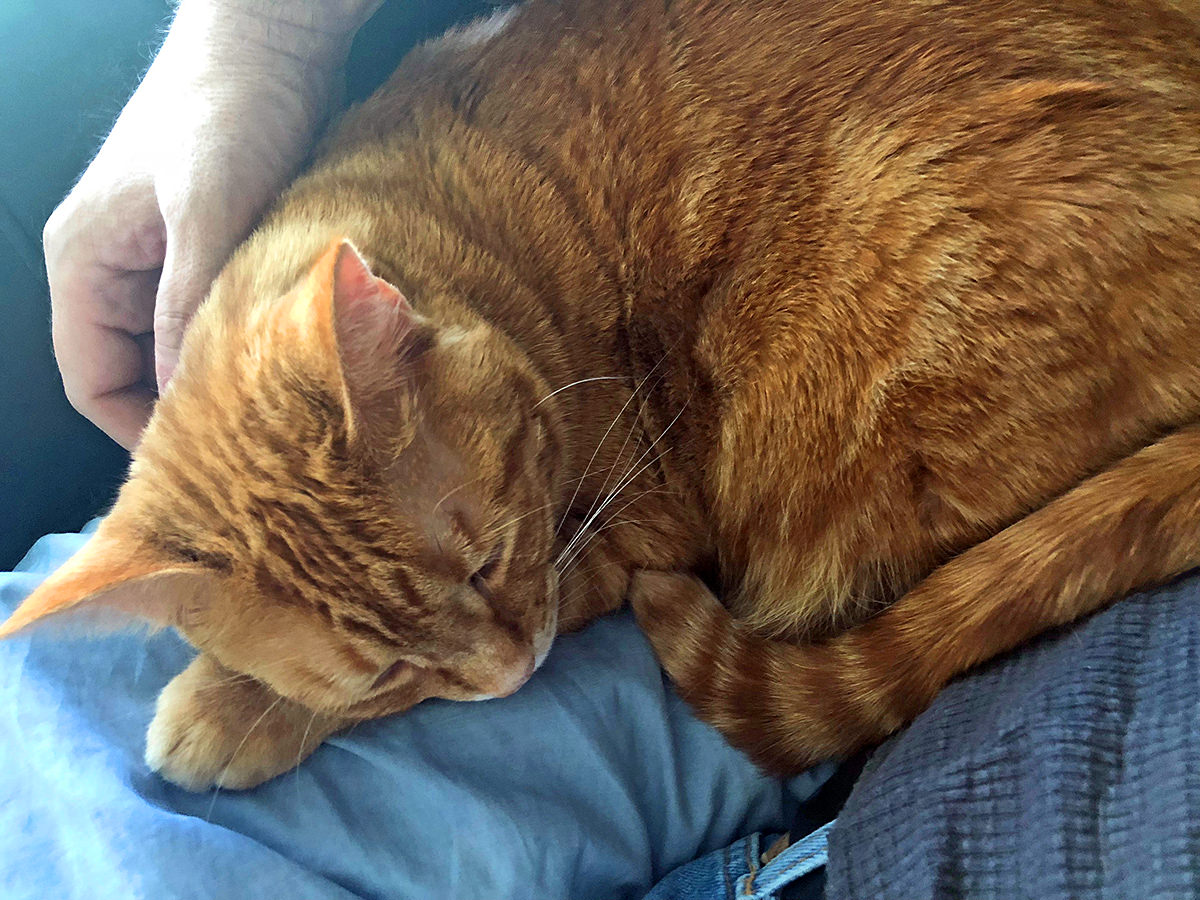 And speaking of bed... a couple days ago I told Jenny it was time for bed. But instead of running up the stairs ahead of me, she decided to stay put. This happens every once in a while, and it's kind of a bummer. So I called to her again, and this time she showed up...
Jake eventually showed up and was looking mighty resentful that Jenny was getting all the attention...
But don't worry... he showed up the next morning and stole Dorito crumbs off my breakfast nacho plate, which made us even...
Nothing cuter than a kitty crunching on Dorito crumbs.