Tonight was when I was supposed to be traveling home from Maine... but I finished work two days early and got in yesterday early-morning instead. When I waltzed home at 1:00am, both my cats came running to greet me, which is always nice. But then Jenny kind of wandered off to do whatever it is Jenny does. Jake, on the other hand, stuck to me like glue...
I finally decided to turn in at 2:00am, but he was not deterred. He was rolling around for belly rubs and would not take no for an answer...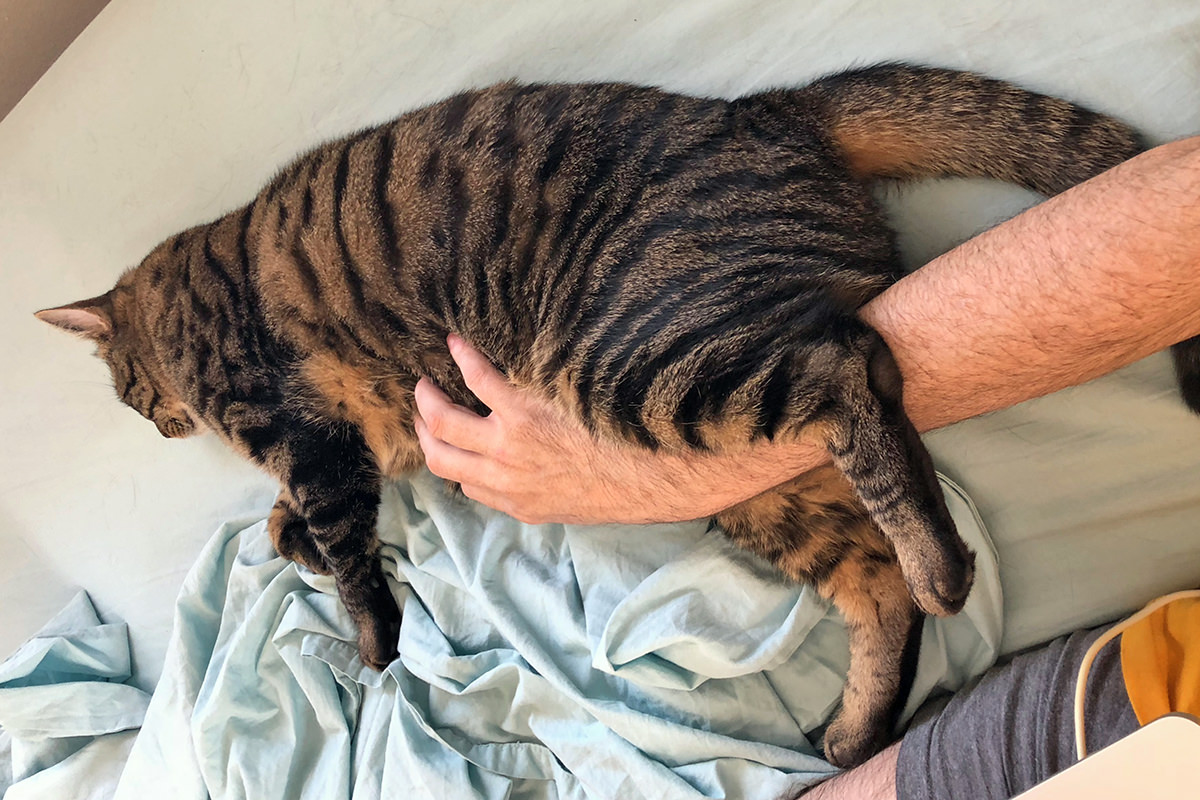 Jenny still checked in from time to time, but wandered off after she made sure I was still home...
In the morning I found that all kinds of toys had been left for me, and so I'm guessing the cats are happy I'm back home...
Last night things went back to normal... or as normal as things can get when you have cats... but I slept through the Alarm set for Jake & Jenny's 7:00am breakfast this morning, which made for an awkward awakening at 7:45, because both cats were just sitting there glaring at me when I dragged my ass out of bed. They have been conditioned to expect breakfast when that alarm goes off, and don't know what to do with themselves if I don't get on that immediately.
After breakfast I went back to bed to go through the piles of email I had built up. Jake decided to throw himself on the floor and sleep like Jake likes to do. Every once in a while I'd lean over and snap a photo, because he is all over the place while he's sleeping...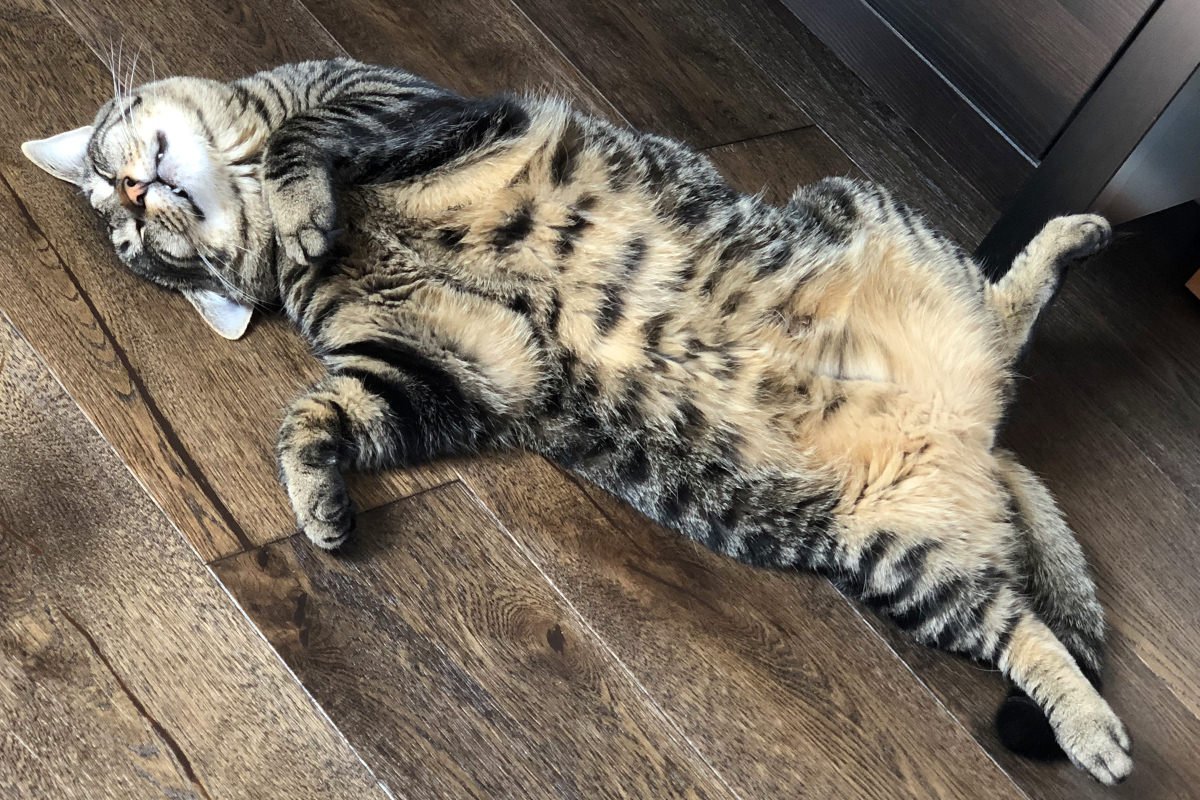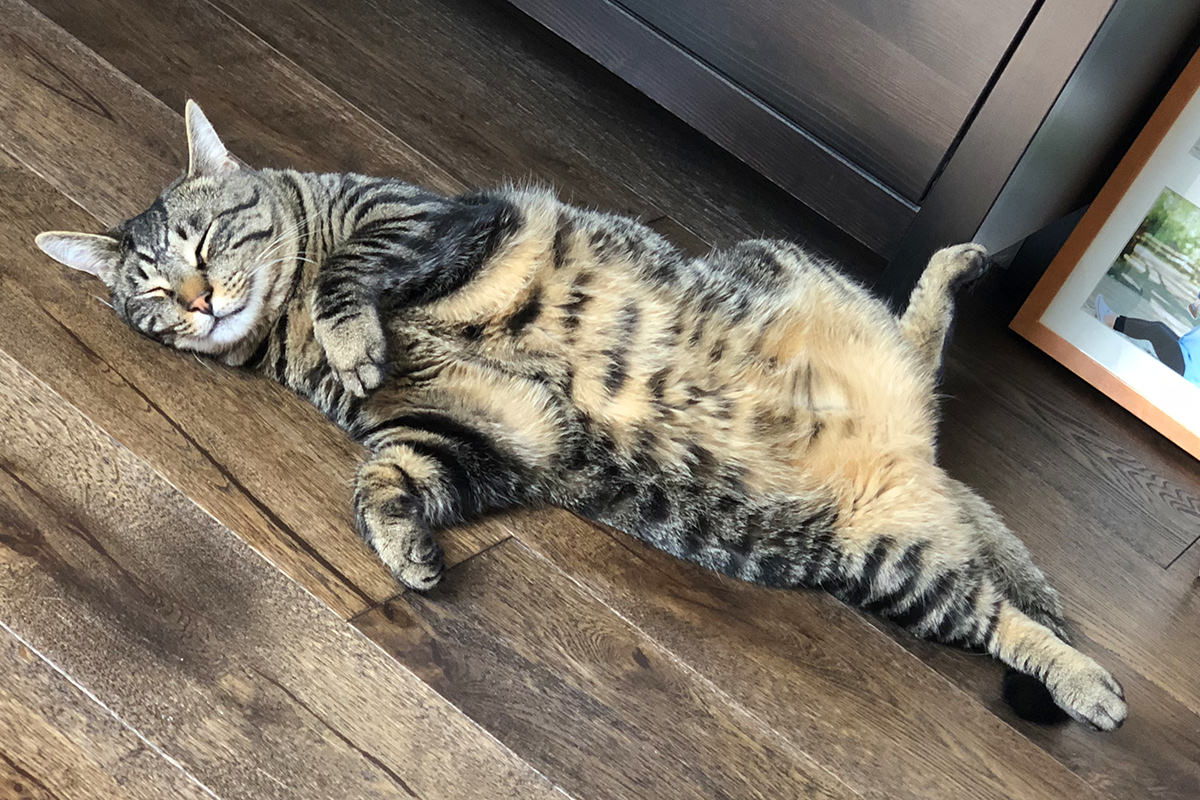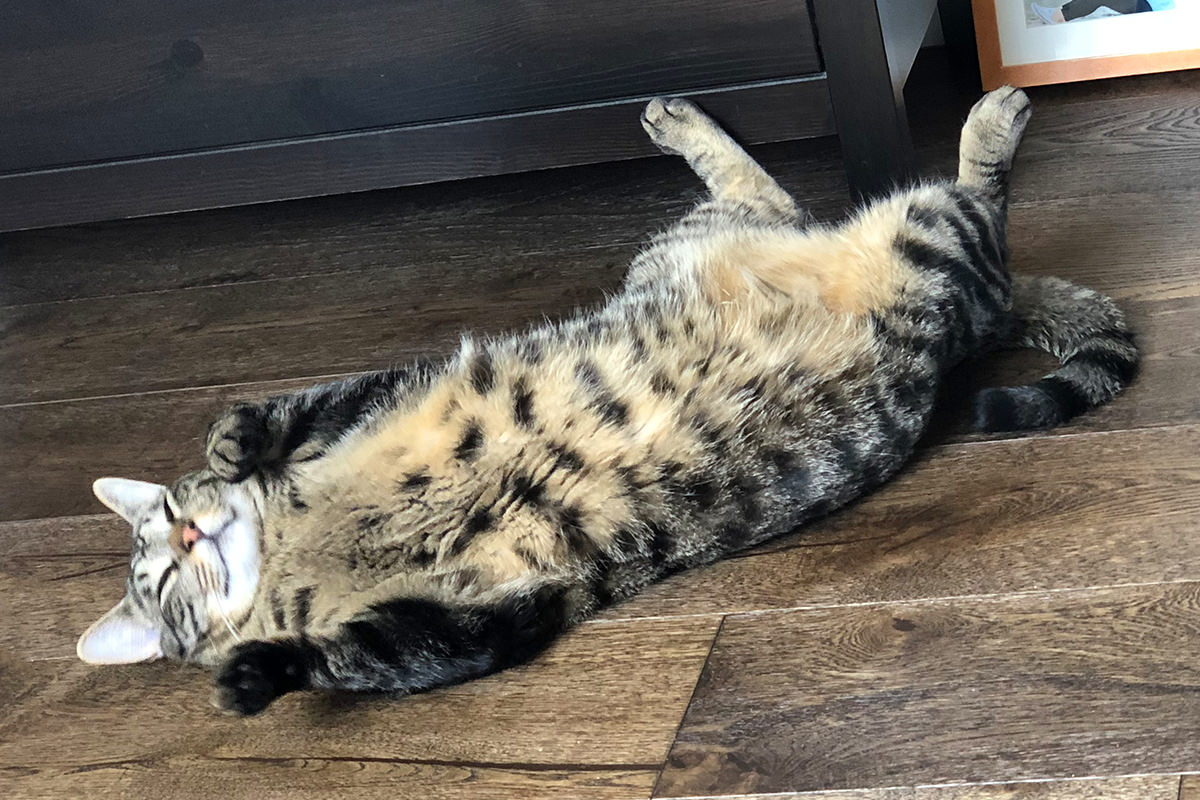 And now he's relocated to the window...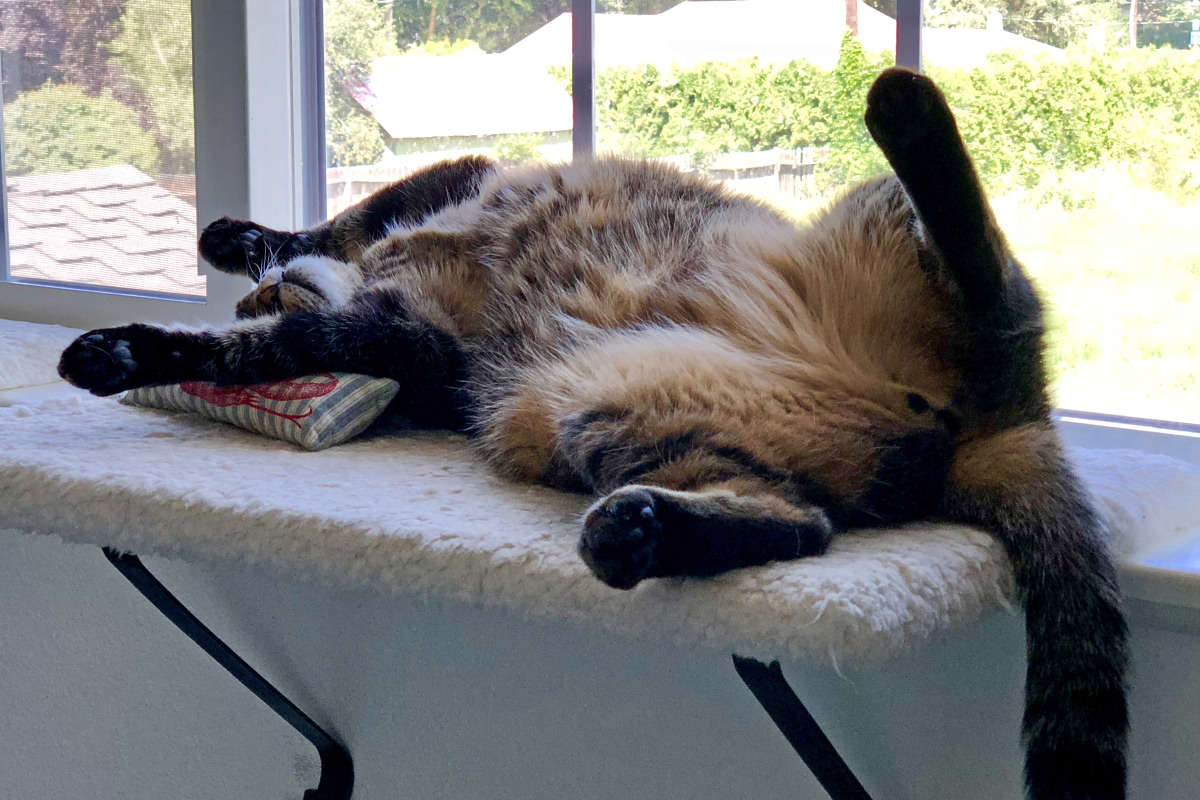 I wish I could fall asleep wherever whenever like that.
Seriously!!!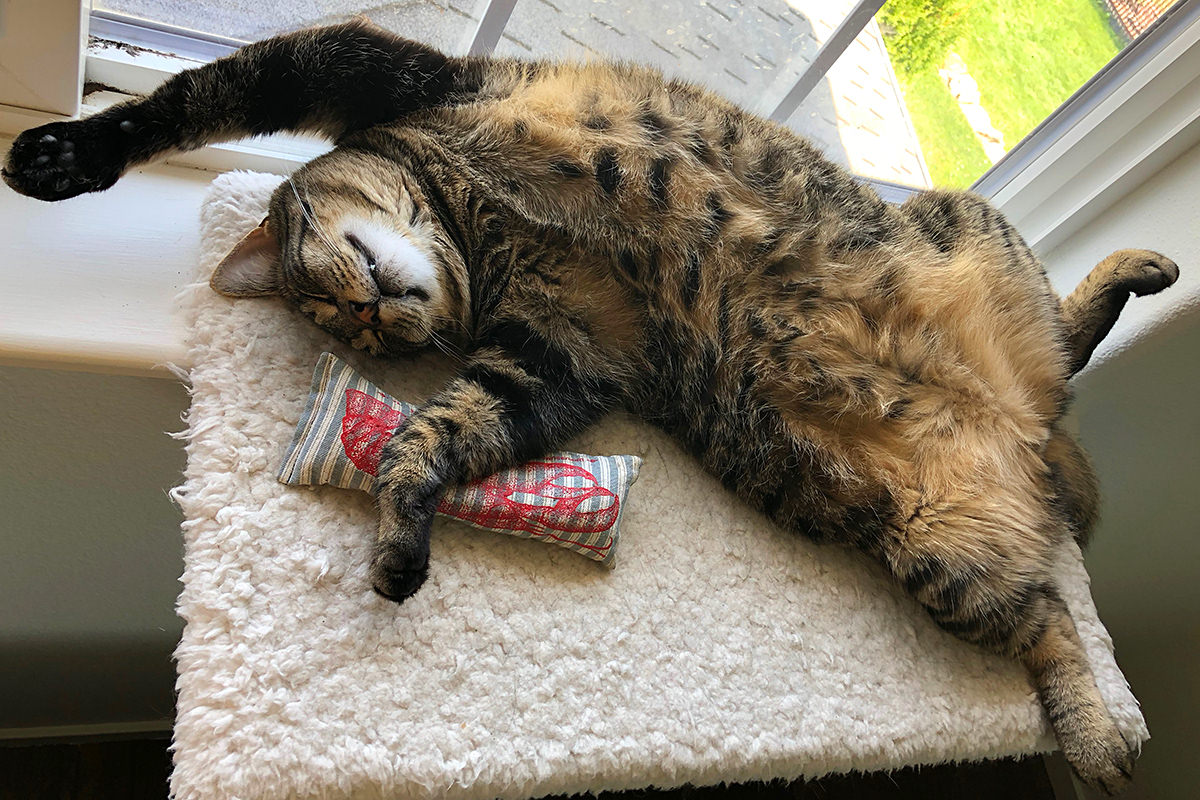 And why oh why oh why didn't I buy another catnip lobster toy when I was in Maine? Jake loves that thing...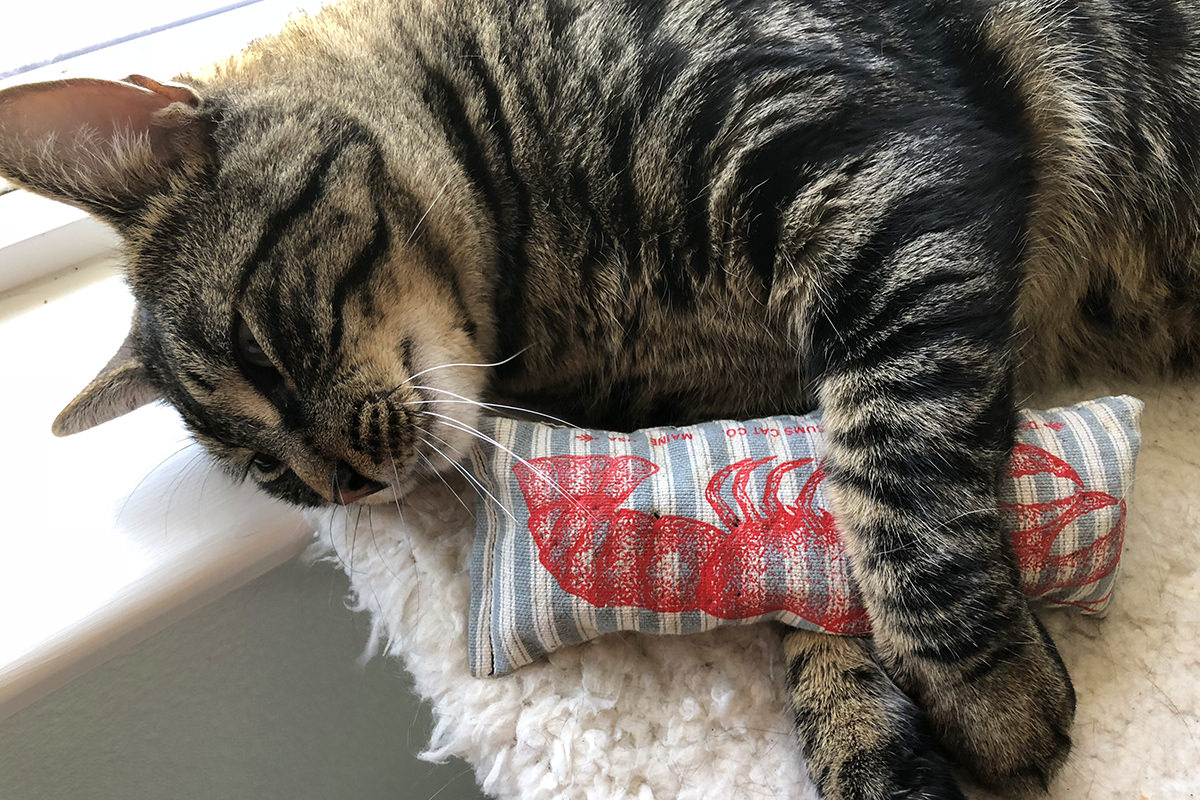 Back to real life...