Jake is a lovable lump of a gentleman... Jenny is a lovable petite little lady. It's tough to compare their size because you can't corral them to sit next to each other. All I know is that Jake is quite a bit larger than his sister.
Then the other day after feeding them, I noticed this...
I have no idea which sibling is older.
But Jake will forever be the big brother...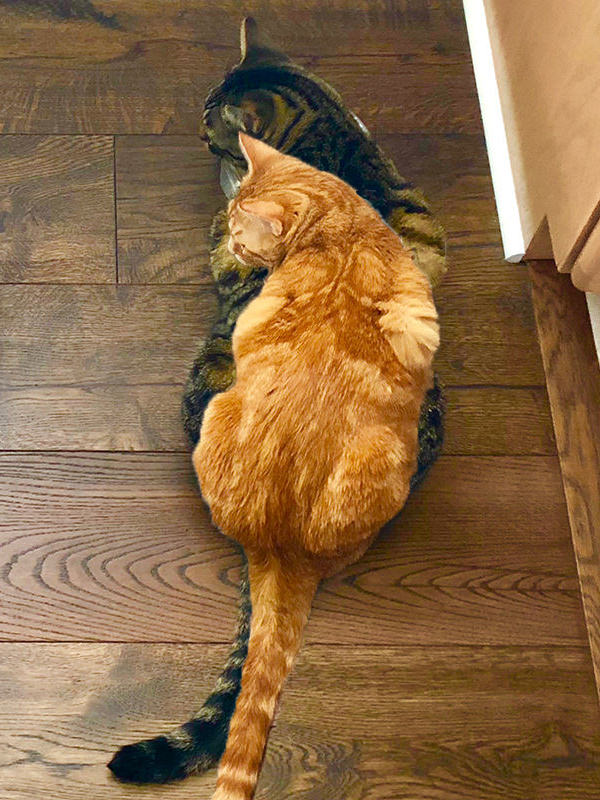 By about a third, I'm guessing.

And now?
Trying to do laundry in a house with cats...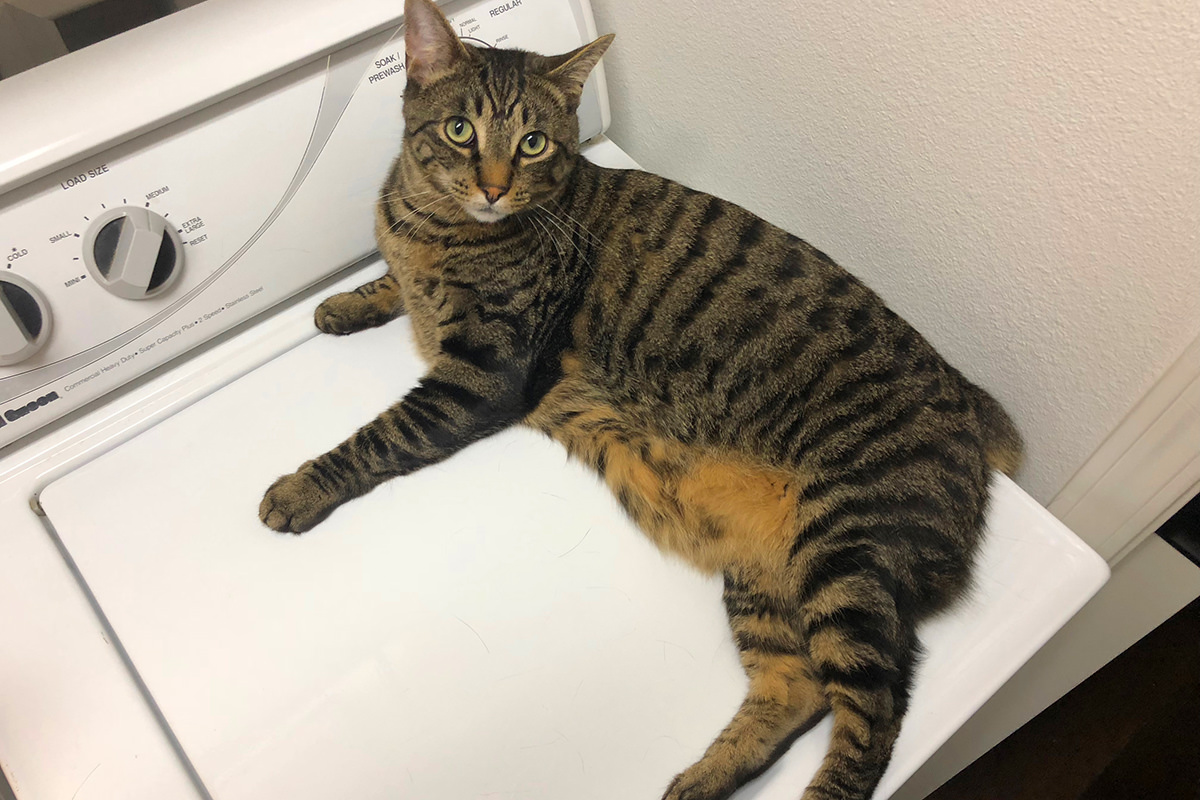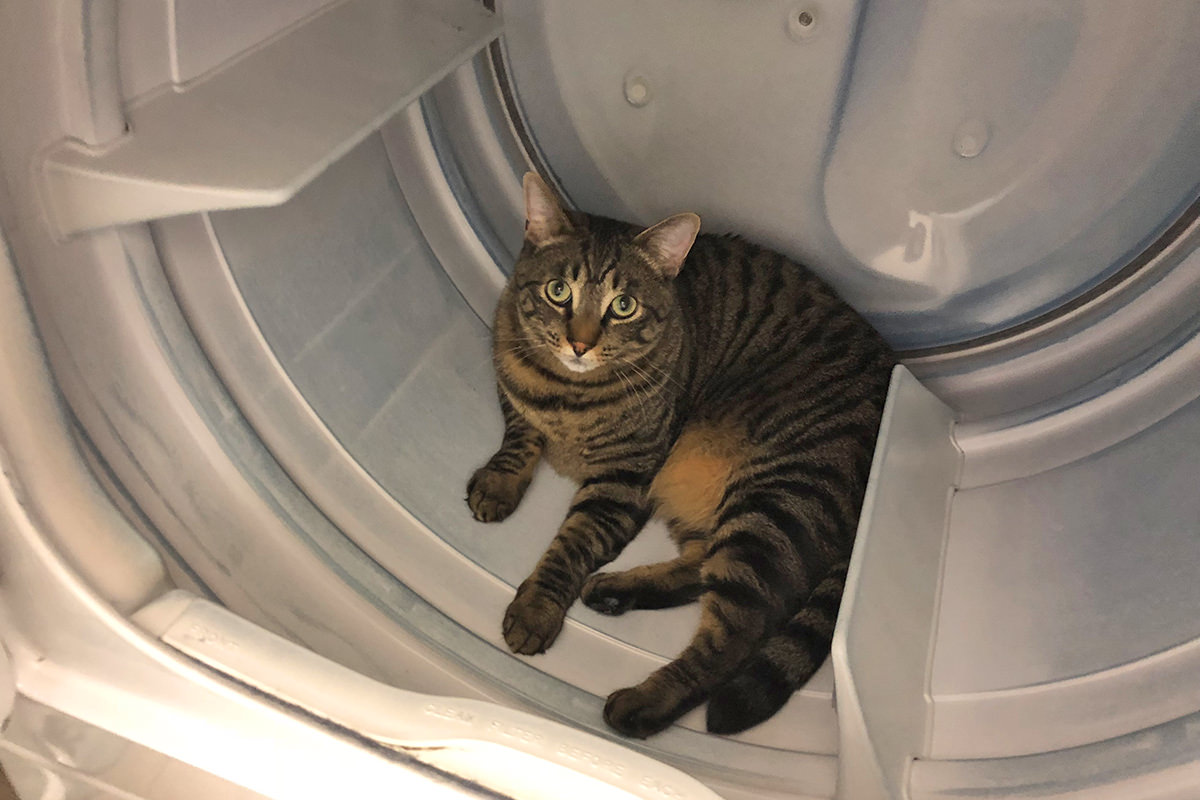 And just when one cat finally gives it up...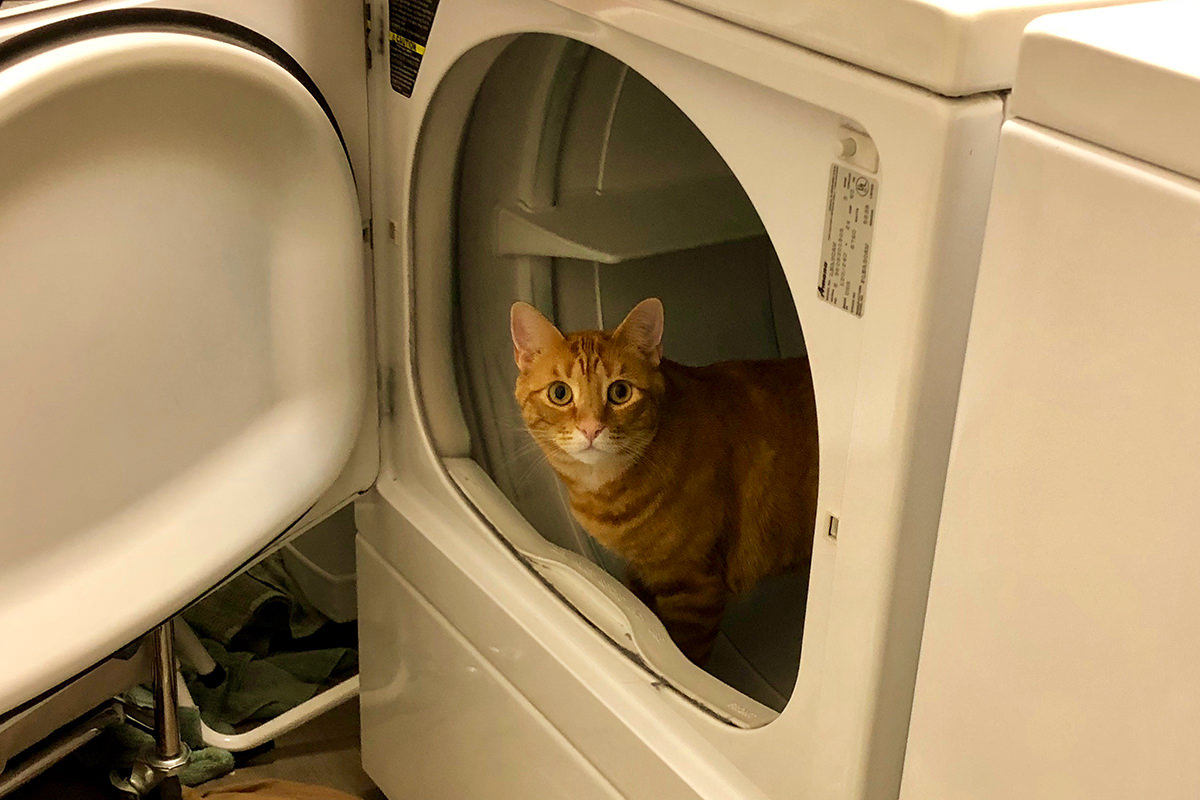 And lastly...
When you spend lots of time and money to create catio perches and toys... but your cats would rather lay on the cool concrete. Hot summer nights and all that...

And last-lastly...
I leave you with cats who like to sleep...
Except Jenny woke up before I could get my phone out, so she's not sleeping any more. But she was sleeping...

See you next Caturday.