When it comes to my cats, I am the absolute worst kind of parent. Rather than enact strict discipline in my household, I always take the path of least resistance because I find it incredibly difficult to tell Jake and Jenny "no" to anything.
It wasn't always this way. I started out with all kinds of rules. My #1 Rule has always been to keep the cats out of my kitchen... for two reasons. The first is that this is where there front door is located, and I didn't want them to wait there and run outside as I came and went. Second of all is because this is where I prepare food, and I didn't want kitty germs and cat hair all over my counters. I went to great lengths to keep them out. Even going so far as to purchase Scat Mats to electrocute them when they walked across them. Well, "shock" not "electrocute" but you get the picture.
Unfortunately, my cats were smarter than Scat Mats...
Yes. Jumping over the mat. Who'da thunk it? But that wasn't even the start. They would also drag things over the mats so they could walk across without getting shocked.
And so... they were allowed in the kitchen since there didn't seem to be an easy way to stop them. Oddly enough, they stopped hopping on the kitchen counters once I let them in, so I am declaring myself the voctor here.
It goes on and on.
Most all my rules have been tossed out the window. About the only one I have left is to not allow them outside, but they've got a catio for that, so I'm not sure I won that battle.
The latest battle I've lost? Letting them play in the cat food cupboard.
I made the huge mistake of storing all the cat food in a lower cabinet. It's all sealed up to keep it fresh, so they can't really get into anything, but I still try to keep them out so I don't have to clean up all the stuff they drag out of it...
What's interesting to note is that my cats know the difference between the food packets and the treat packets.
They will pull food packets out of the cupboard, but the only packets they try and open are the treat packets. Food packets never leave the kitchen. Treat packets are dragged and thrown all over the house...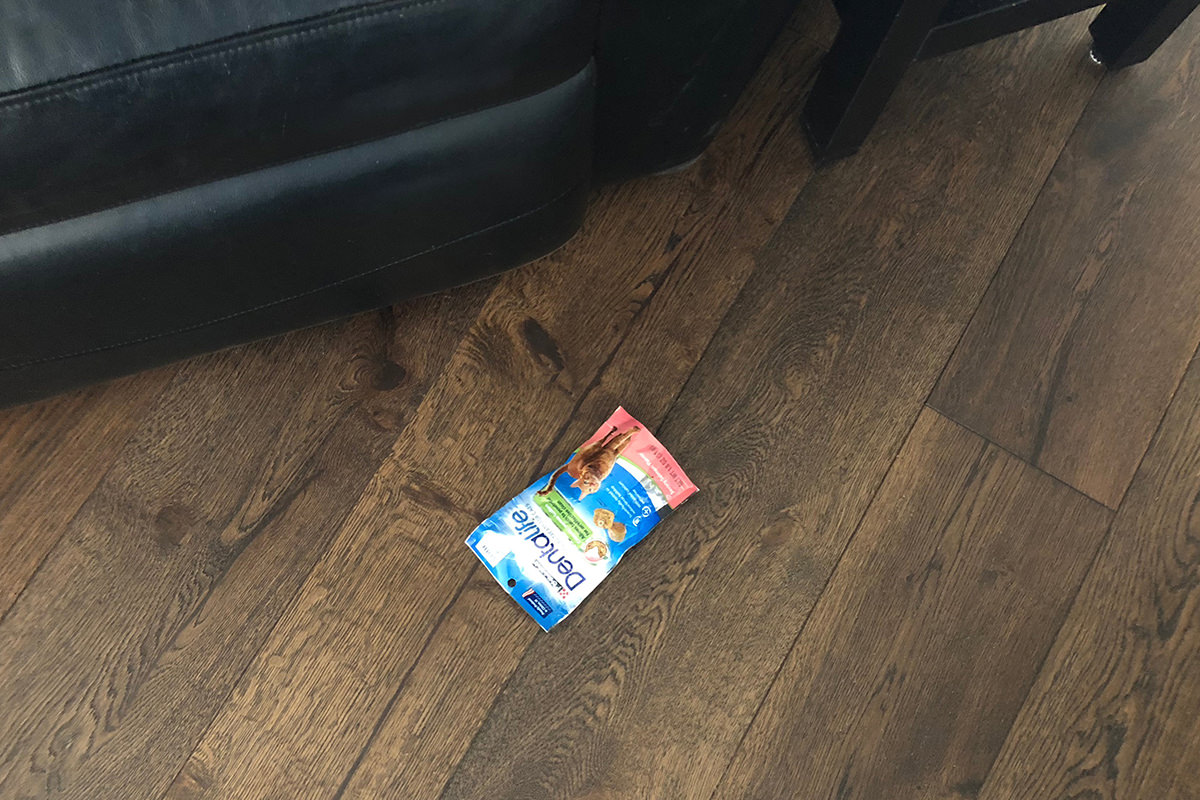 This morning when I woke up, I heard a ruckus downstairs. I knew what was going on before I even looked at the security cameras...
There was Jake, throwing around a treat packet trying to break it open since he can't find a way to bite it open.
Usually, I run downstairs and take it away because I have a rule about not letting them mess around with food like this... but... well... another rule down the drain. Who am I to deny them fun times like this? I've bought toys which they have ignored that cost a lot more than a bag of treats.
And speaking of treats... Jake loves air conditioning. Loves it. The minute he hears the AC kick in, no matter where he is in the house, he will run as fast as he can to get to the vent above the cat tree so he can bask in its coolness...
I've posted this photo (or a photo like it) before, but here's Jake showing his true love of cold air...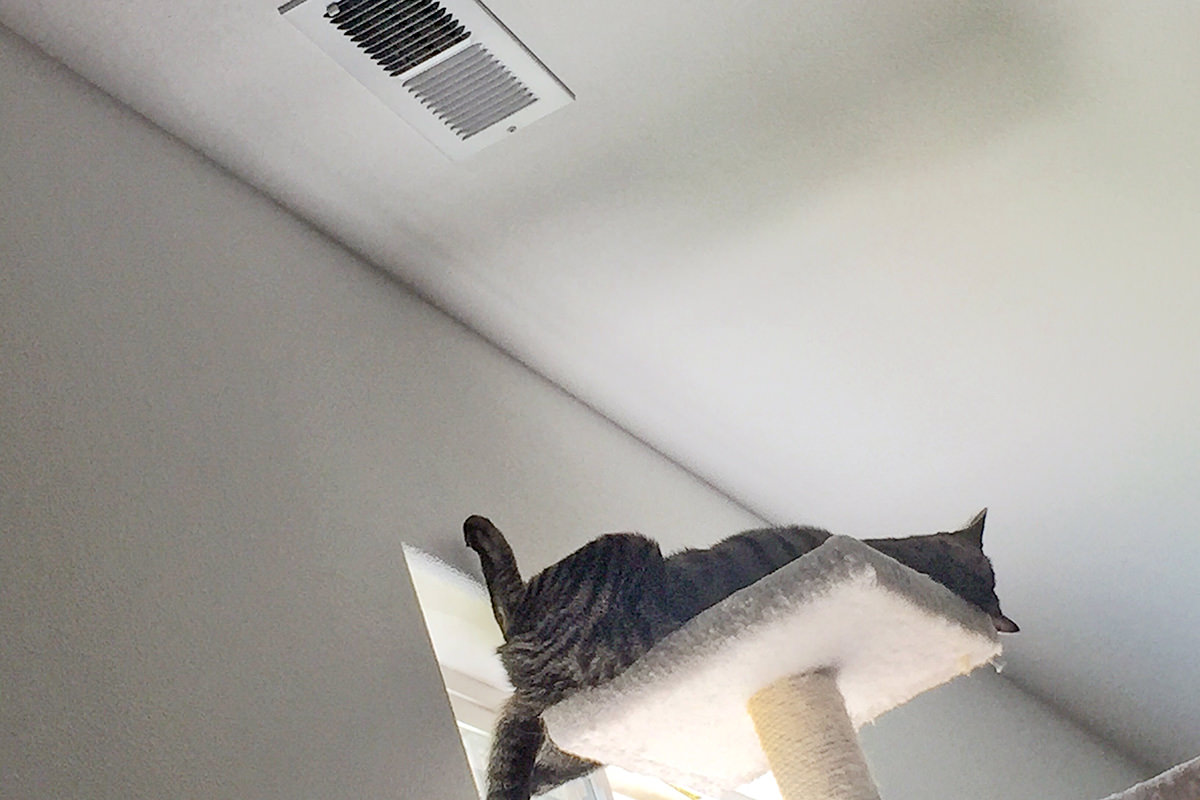 And since we just can't seem to get enough Jake this Caturday...
There I was, working away, when I have to stop so I can check my security cameras and find out which cat is responsible for the foul-smelling dump that just got left in the Litter-Robot. Because this is my life now.
Turns out it was Jake (big surprise). BUT HERE'S THE PART WHERE I FREAK OUT, BECAUSE AFTER HE TAKES A DUMP, HE SITS THERE STARING AT THE CAMERA LIKE HE KNOWS I'M GOING TO BE LOOKING. JUST LOOK AT THIS SMUG LITTLE BASTARD! ALL PROUD OF THAT POOP HE JUST UNLEASHED!
Oh gawd... why in the hell are you reading my blog? Who needs to know this stuff? What is wrong with you?
See you next Caturday!