Nobody puts on a show like P!NK. Nobody.
The first time I saw her live was on her Truth About Love tour, which was one of the most amazing things I've ever experienced. It was more than just a concert, it was a spectacle. In the best possible way. P!NK sounded phenomenal... and did so while suspended in the air and flying around the stadium. Anybody who says that an artist needs to lip-sync in order to put on a good show was completely buried after this tour opened.
And now P!NK is touring in support of her Beautiful Trauma album... once again blowing the doors off of stadium while cranking out an endless parade of amazing songs...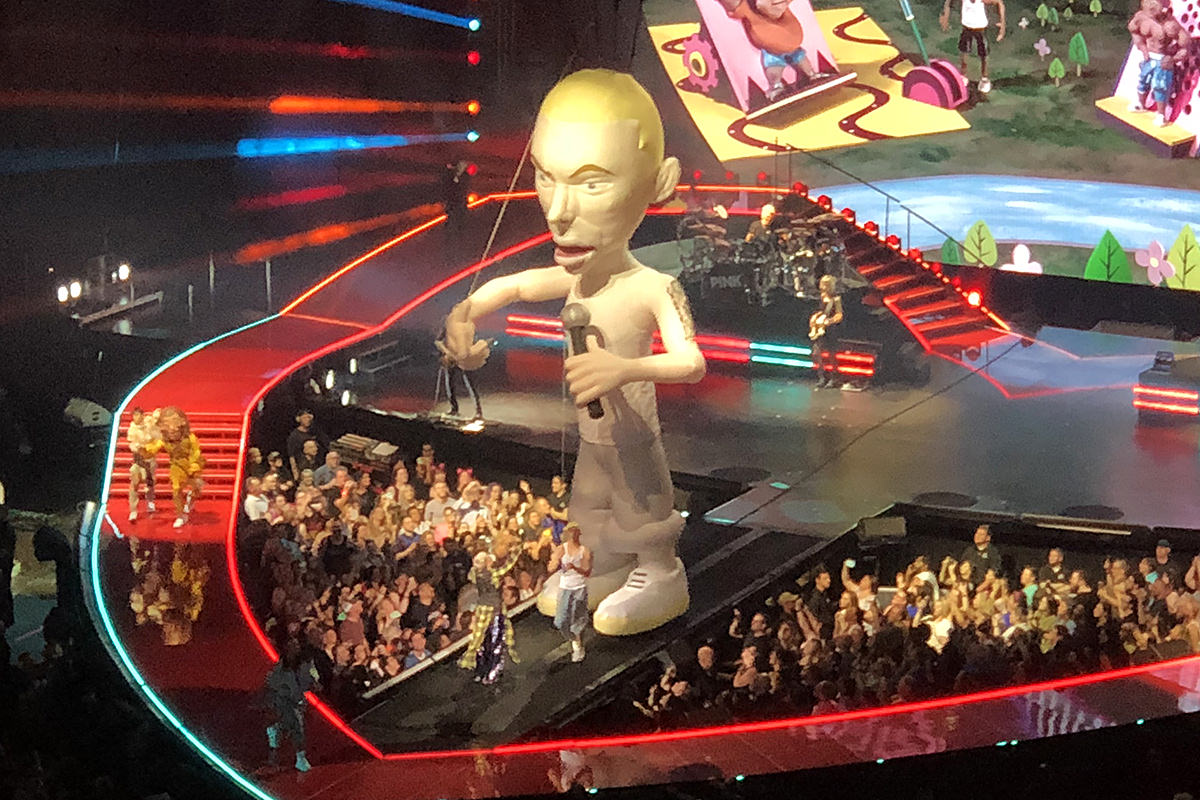 If you ever have the opportunity to see P!NK perform, don't miss it.