Nobody puts on a show like P!NK. Nobody.
The first time I saw her live was on her Truth About Love tour, which was one of the most amazing things I've ever experienced. It was more than just a concert, it was a spectacle. In the best possible way. P!NK sounded phenomenal... and did so while suspended in the air and flying around the stadium. Anybody who says that an artist needs to lip-sync in order to put on a good show was completely buried after this tour opened.
And now P!NK is touring in support of her Beautiful Trauma album... once again blowing the doors off of stadium while cranking out an endless parade of amazing songs...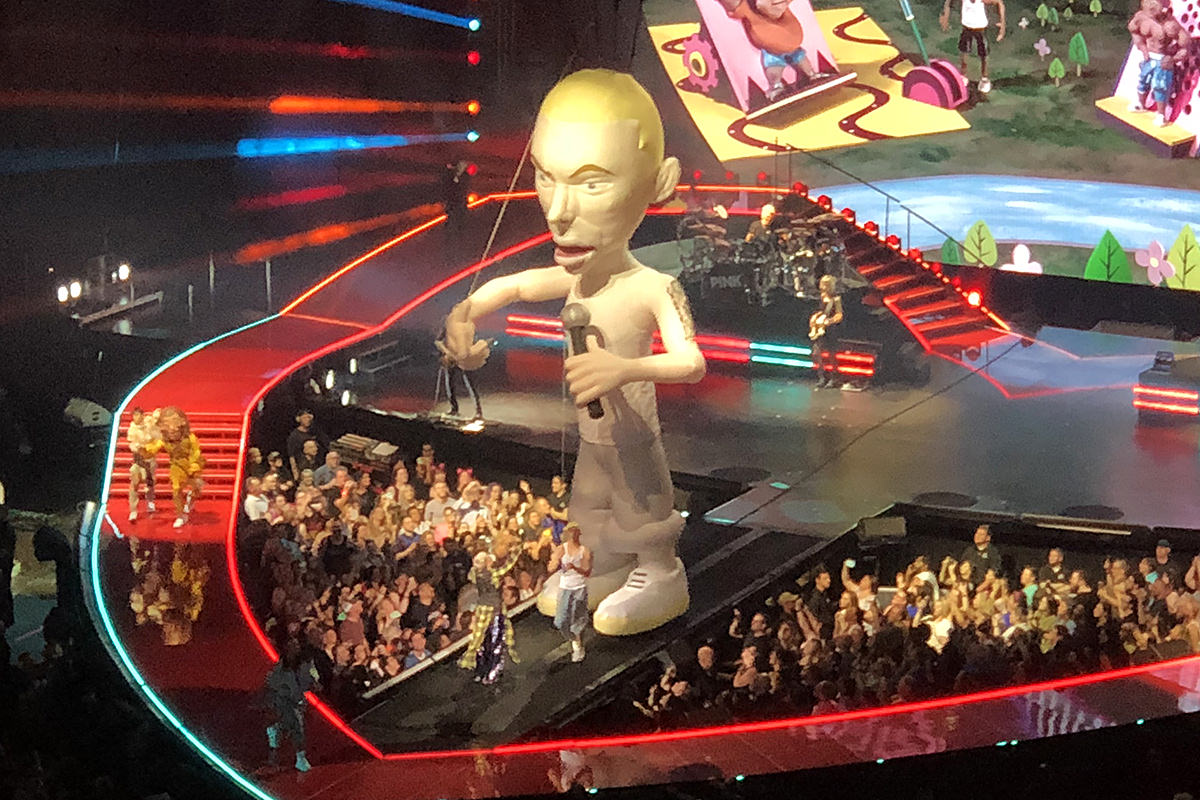 If you ever have the opportunity to see P!NK perform, don't miss it.

Prepare yourself for the Truth About Love... because Bullet Sunday starts now...

• Homeward! My journey home began with a five-hour flight from Siem Reap to Incheon/Seoul at 11:30pm last night. After arriving in Seoul at 6:00am this morning, I was going to spend my TWELVE HOUR LAYOVER wandering around some of my favorite parts of the city. Instead I took my aching head and exhausted body to Incheon's handy Transit Hotel for some sleeping pills and a ten-hour nap. Then it was time for my nine-and-a-half-hour flight home on Korean Air's "SkyTeam" livery plane...
That's one long-ass day of travel. But it wasn't really horrible... lucky for me.

• P!NK! After getting to Seattle, then waiting a half-hour for a ride to my car, then driving a half-hour up into the city, then waiting two hours for a room, then taking a two-hour nap... it was time for P!nk at Seattle's Key Arena...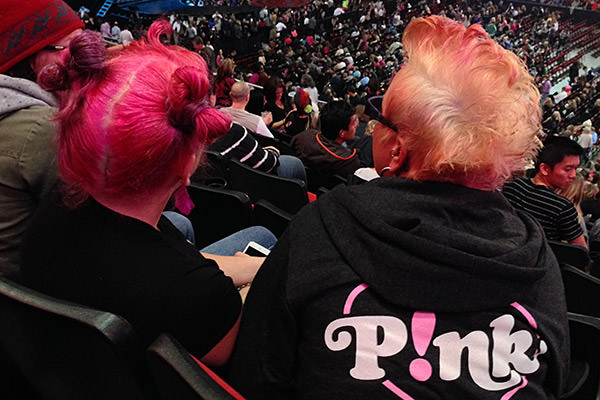 As you can see, her fans were ready!

• P!NK! As expected, P!nk's jaw-dropping show was a beautiful spectacle from the minute the curtain went up...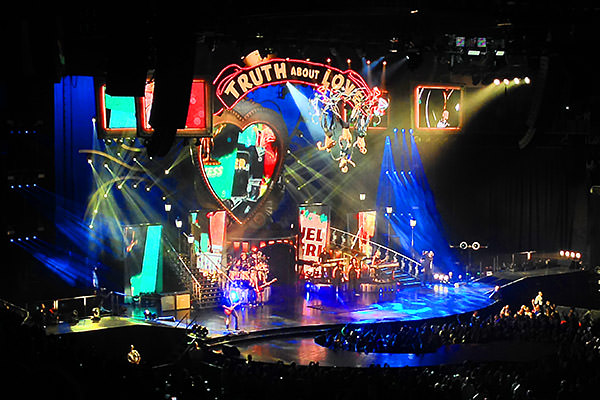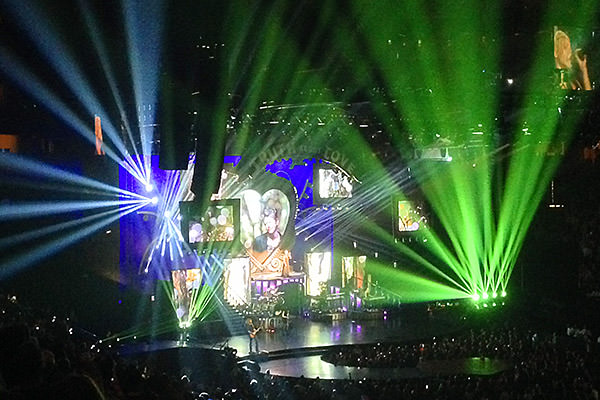 • P!NK! The truth about the Truth About Love is that P!nk is so mind-bogglingly talented that she doesn't really need a crazy stage show... it's just the icing on the cake...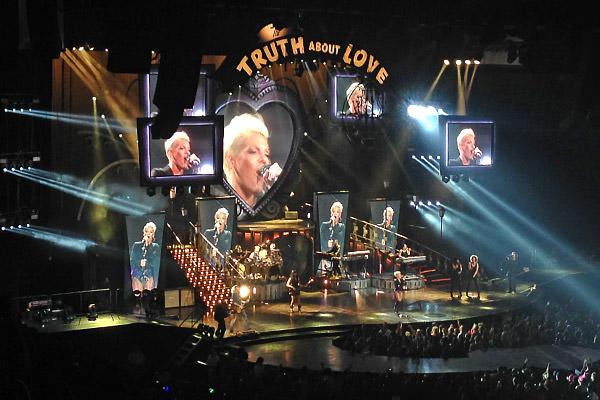 Doesn't hurt that she's beautiful to look at as well.

• P!NK! What I don't get is how P!nk isn't dead yet from the insane circus-style tricks she packs into her concerts. Here she is, flying high above Key Arena WHILE SINGING...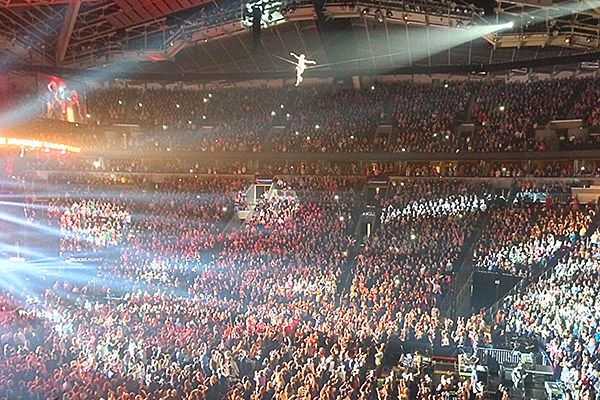 If I were to speed around at such dizzying heights, I would be puking all over the audience.

• P!NK! And, all too soon, one of the best stage shows I've ever seen was over. But not before P!nk was wrapped in fabric, drenched in water, and sent spinning above the stage...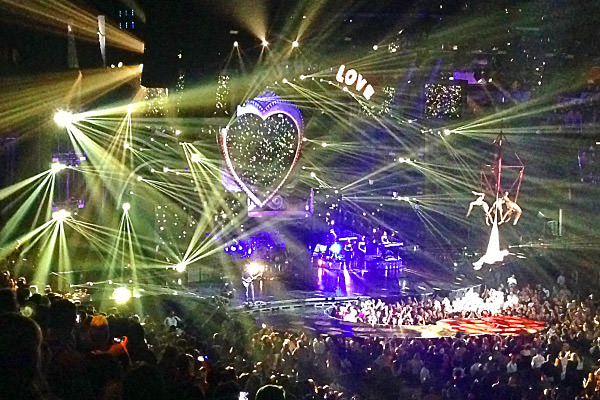 Yeah... not a show you want to pass up if P!nk heads to your neck of the woods.

Annnnnd... scene. Tomorrow I drive home and back to Real Life.