And so Jenny is terrified of my MacBook power adapter for some reason.
No clue as to why, but if she's near me and I so much as move it from one spot on the arm rest to another, she runs away. My guess is that it fell on her while she was goofing around with the cord, and she's been afraid of it ever since. I can't hide it under anything because it would overheat, so I've just started setting it as far out of her sight as I can.
Because heaven only knows I don't want to miss this...

In other Caturday news... Jake's relationship with his stuffed lion, Mufasa, just continues to go deeper. In addition to carting it around with him, he's started taking it to his favorite nap spots so he can sleep with it (probably so Jenny won't take it)...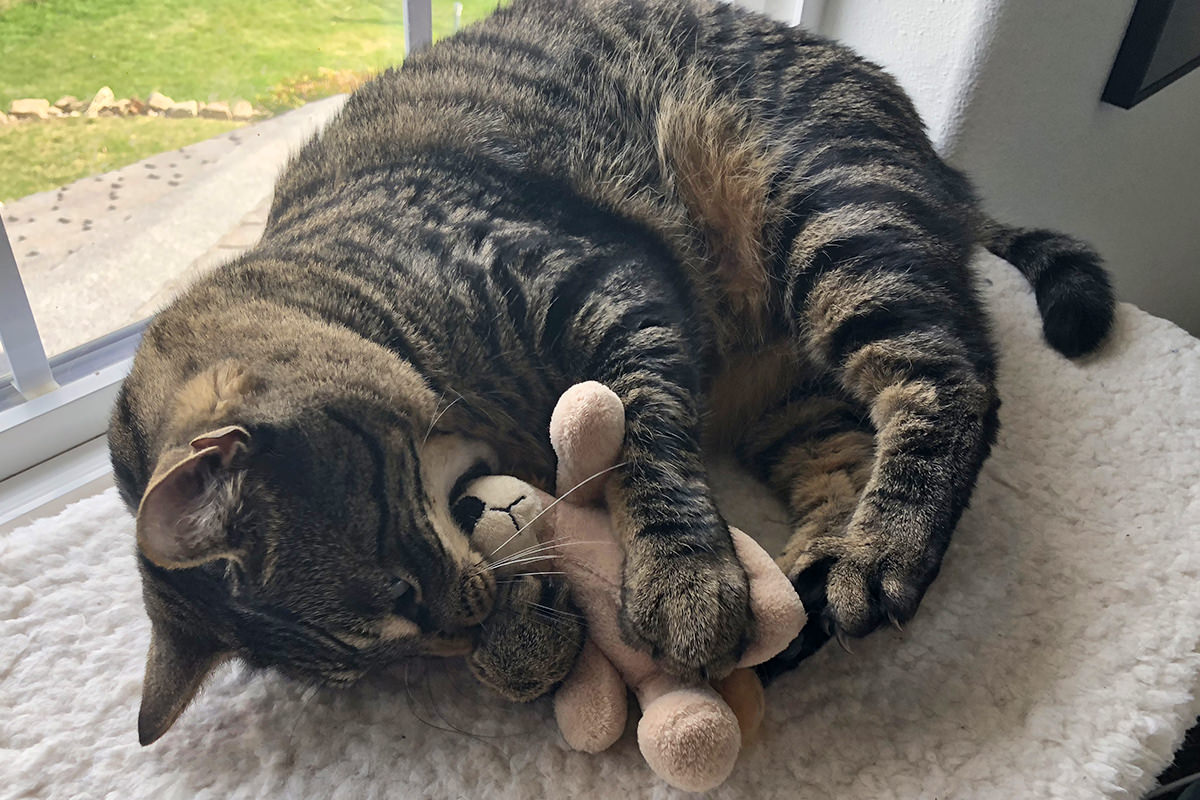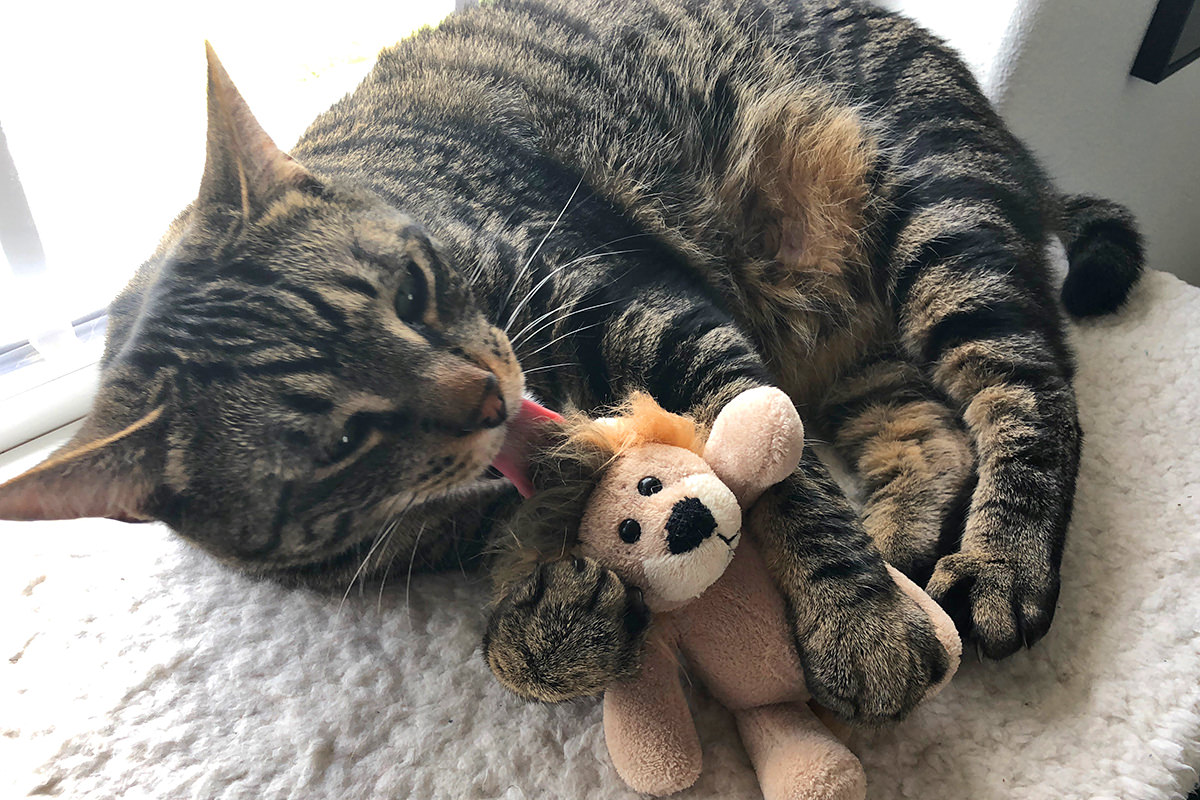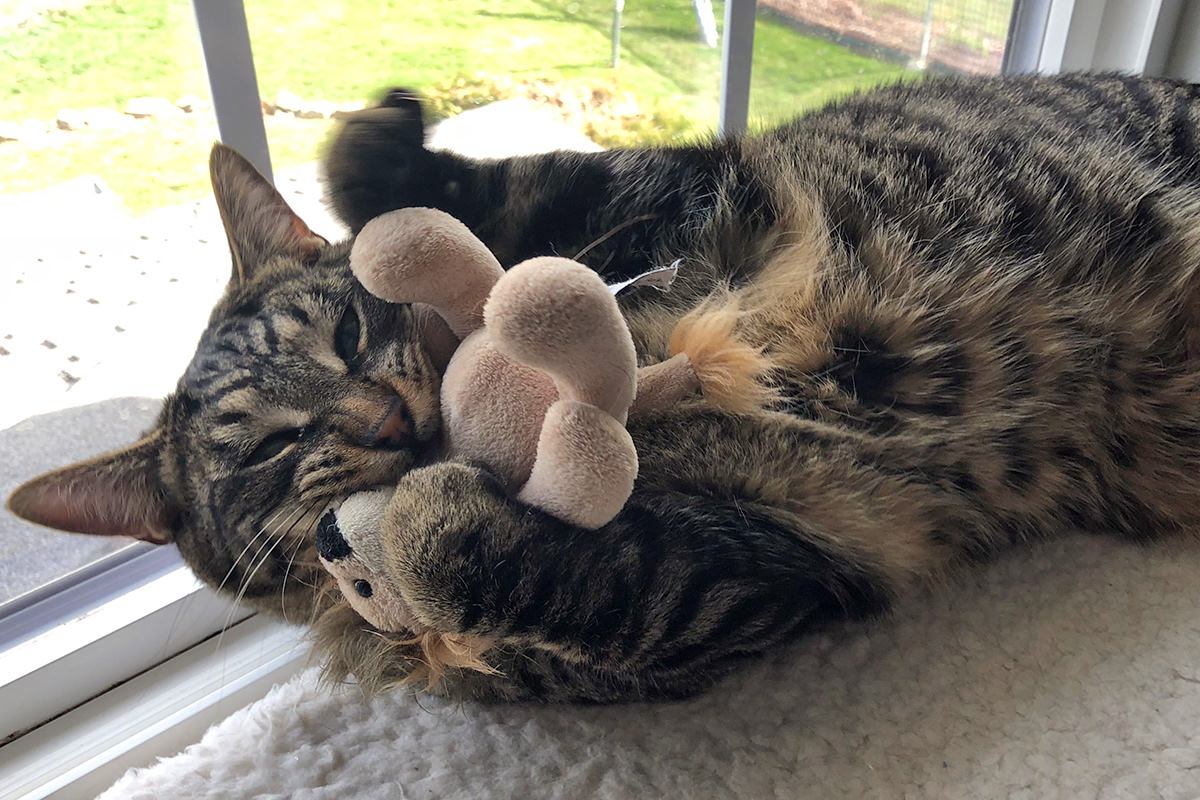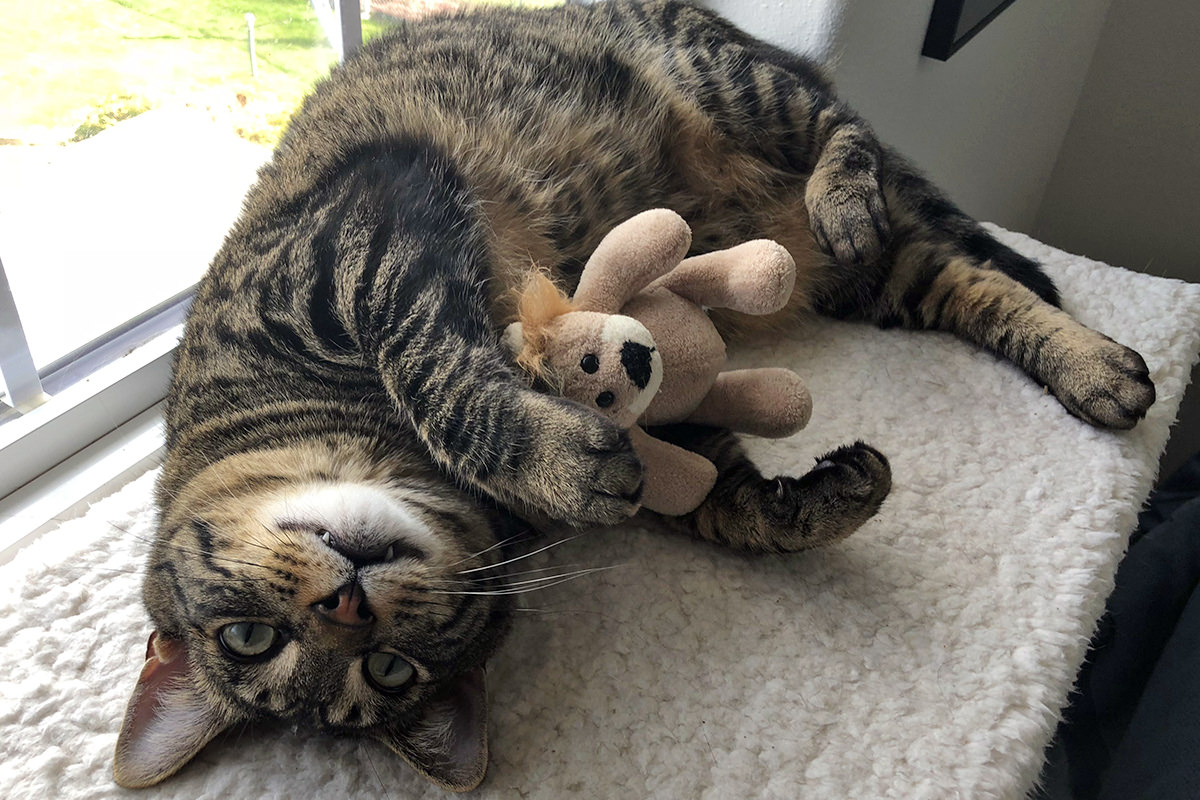 Not that Jenny is in any way dissuaded. She knows exactly how to push Jake's buttons... and the quickest way to do that is to steal his most prized possession.
Last night just before midnight, I heard a major ruckus downstairs which goes on long enough that I climb out of bed to go check it out. That's when Jenny comes tearing into my room with Mufasa in her mouth, dumps him off, then stands there waiting for Jake so she can snatch Mufasa and run off again...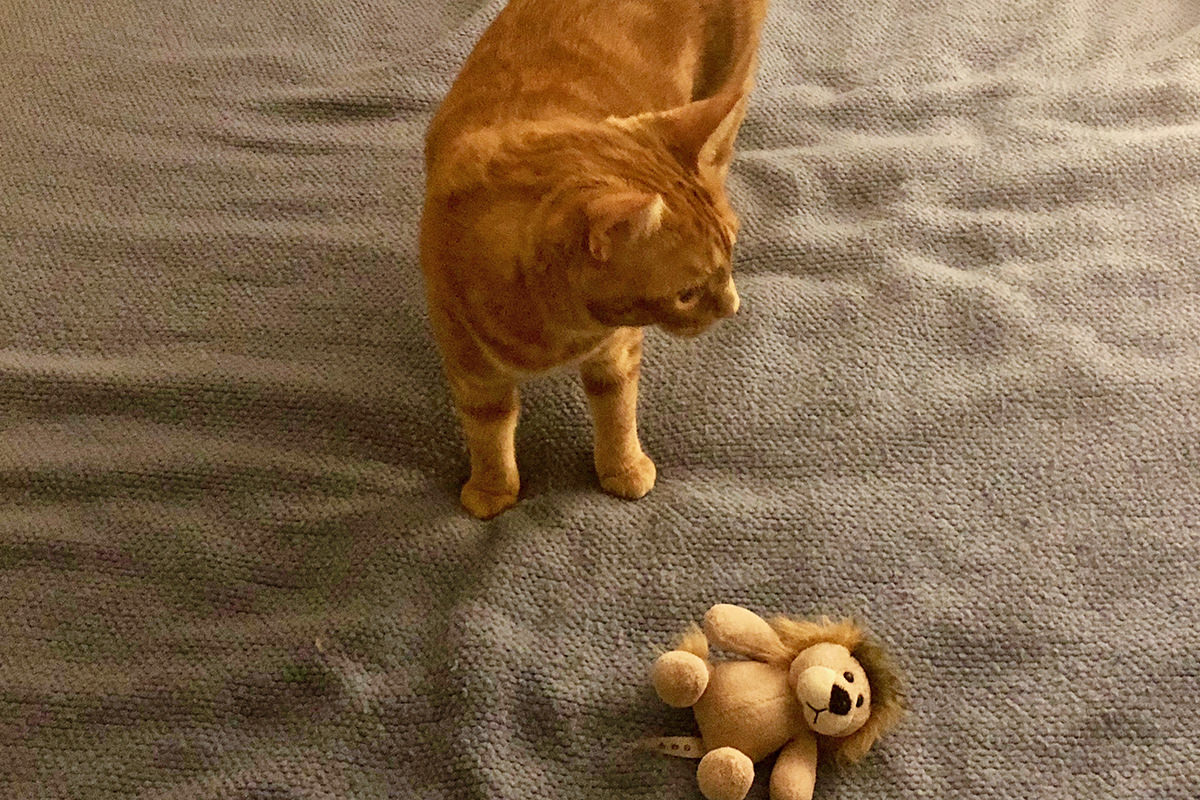 Don't feel too sorry for Jake. He probably ate some scraps of food left in her bowl... or pushed her off the top perch on the cat condo post... or did something else to set her off. That's usually how it goes.
Whether taking Mufasa is better or worse than running up and smacking Jake while he's pooping is open to debate. Jake seems equally irritated by both.