This past Caturday, I talked about Jenny and her stomach problems which have been causing her to vomit several times throughout the day. The poor thing couldn't catch a break, and it was painful to watch her struggle. I resolved to take her to the vet on Monday if she was still puking, even though that bit of trauma was enough to make me want to start puking.
But yesterday things started getting better.
Whether it was pulverizing no-carb food into gravy so her entire diet wasn't so carb-heavy... or switching to a ceramic water fountain... or just waiting it out... I don't know. All I do know is that I haven't heard or seen her puking, and nothing has been turning up when I go on puke patrol each morning.
So far, so good.
Maybe it was just a temporary stomach bug she needed to get out of her system?
We shall see.
In the meanwhile... more research into a raw diet. I'd like to at least work some raw (or form of partially-cooked raw) into their food routine.
Maybe that will help Jenny to not be so aggressive with her Moppy Mice. This morning I noticed that she had ripped the guts out of Green Moppy Mouse...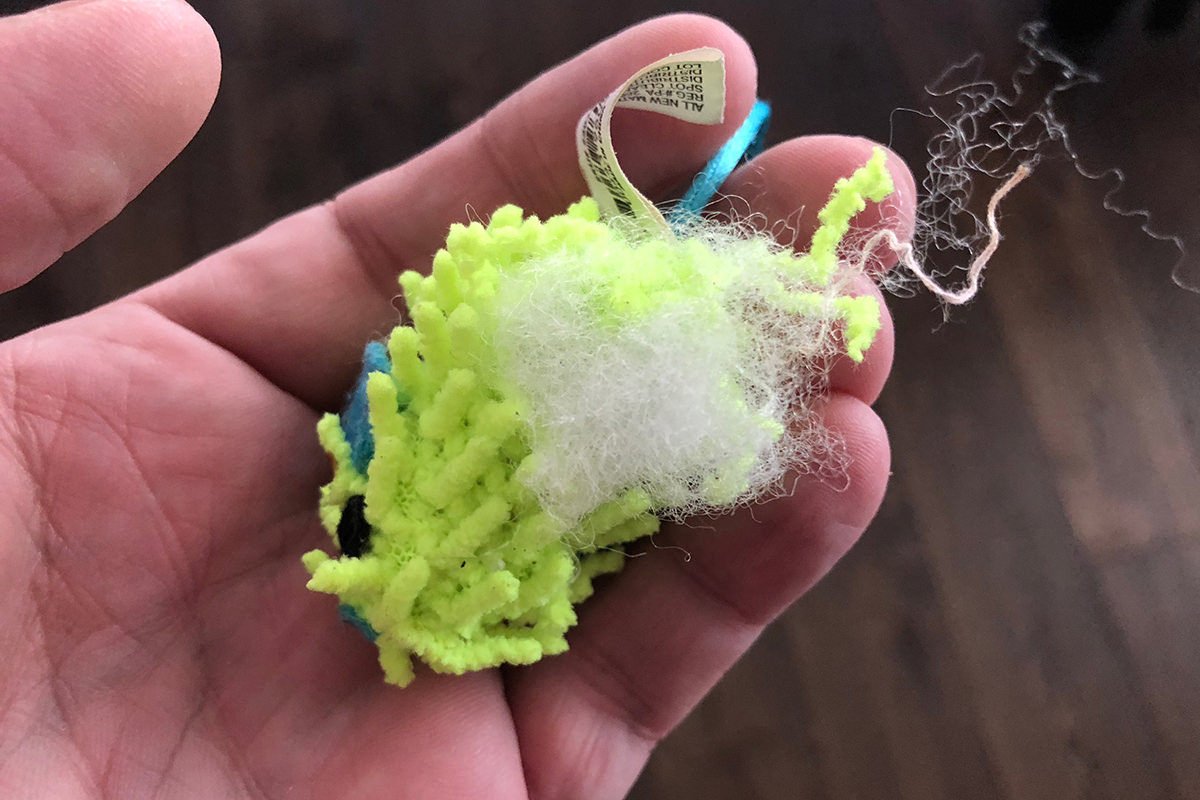 Now that she's got a taste for killing her toys, I wonder how long the three new Blue Moppy Mice I bought her will last?