My favorite musician/band changes regularly depending on what mood I'm in. Sometimes I'm in the mood for classic rock and it's The Beatles, sometimes I need rap and it's Run The Jewels, sometimes I just want metal and it's Slayer, sometimes I want a catchy beat and it's Matt & Kim. The list goes on and on.
But most of the time it's 80's synth-pop bands and I make no apologies for it.
For the longest time, my favorite band was Thompson Twins, and this was well before their breakout success with Into The Gap. Once the band broke up, I gravitated to another long-time favorite, Depeche Mode. I obsessed over the band for decades. Then they changed their sound a bit when Alan Wilder left and my enthusiasm dwindled through the next four albums, then left altogether for their two latest. During that time, my longtime appreciation for The Pet Shop Boys took hold, and they're probably the band I listen to more than any other... and are my favorite band most days now...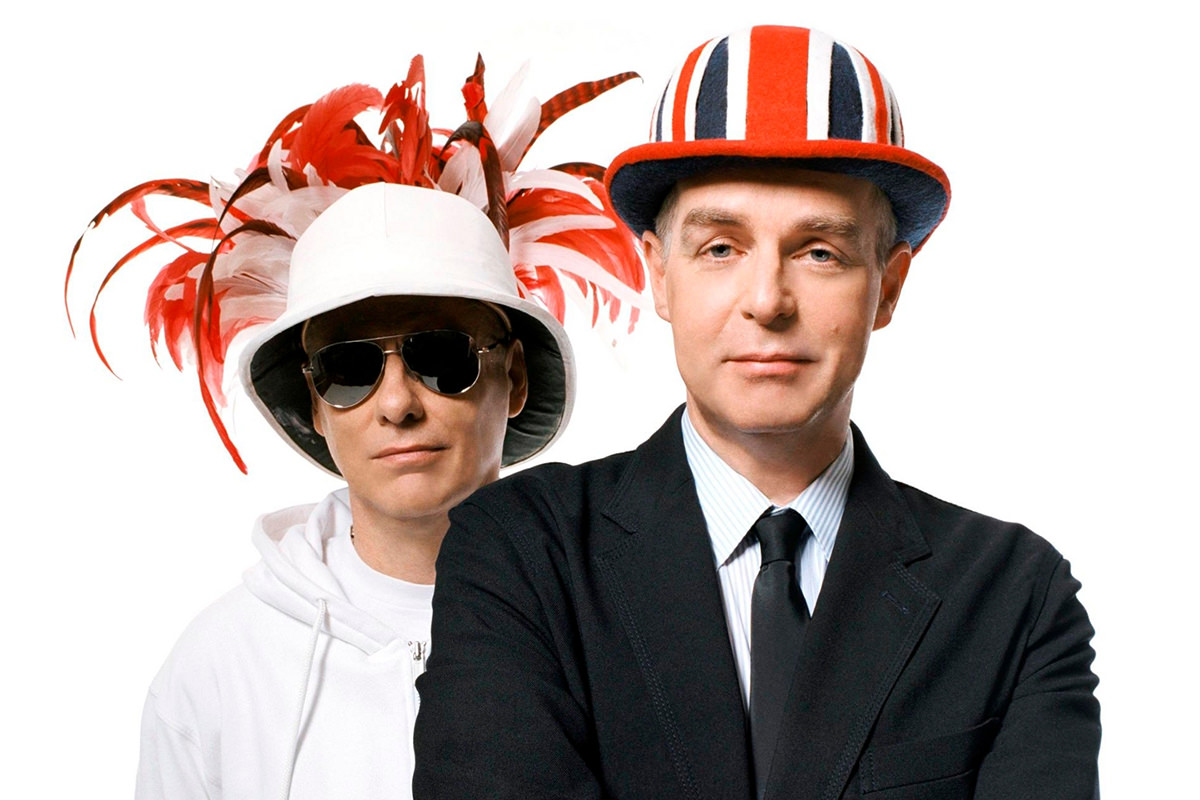 Given the massive catalog of music produced by the band, ranking favorite songs is almost impossible. And believe me, I've tried. I've made spreadsheets, listened through every song, shifted them back-and-forth... but then I'll look at it a couple days later and need to start over because I've changed my mind. If forced to choose a favorite, I'd have to pick The way it used to be off of the album Yes. It's everything you want in a PSB song... great beats, clever synths, and amazing lyrics. One of the most beautiful songs I've heard. Sadly, they never released it as a single or made a video for it, so all I can offer is this...
Of course, if you ask me another day, it could be Memory of the Future or even West End Girls that's my favorite, so who knows?

For Pet Shop Boys fans, there's a lot more to love about the band than their fantastic songs. They are highly creative in so many places, as the amazing retrospective book which encompasses the art, print, and media built around their music...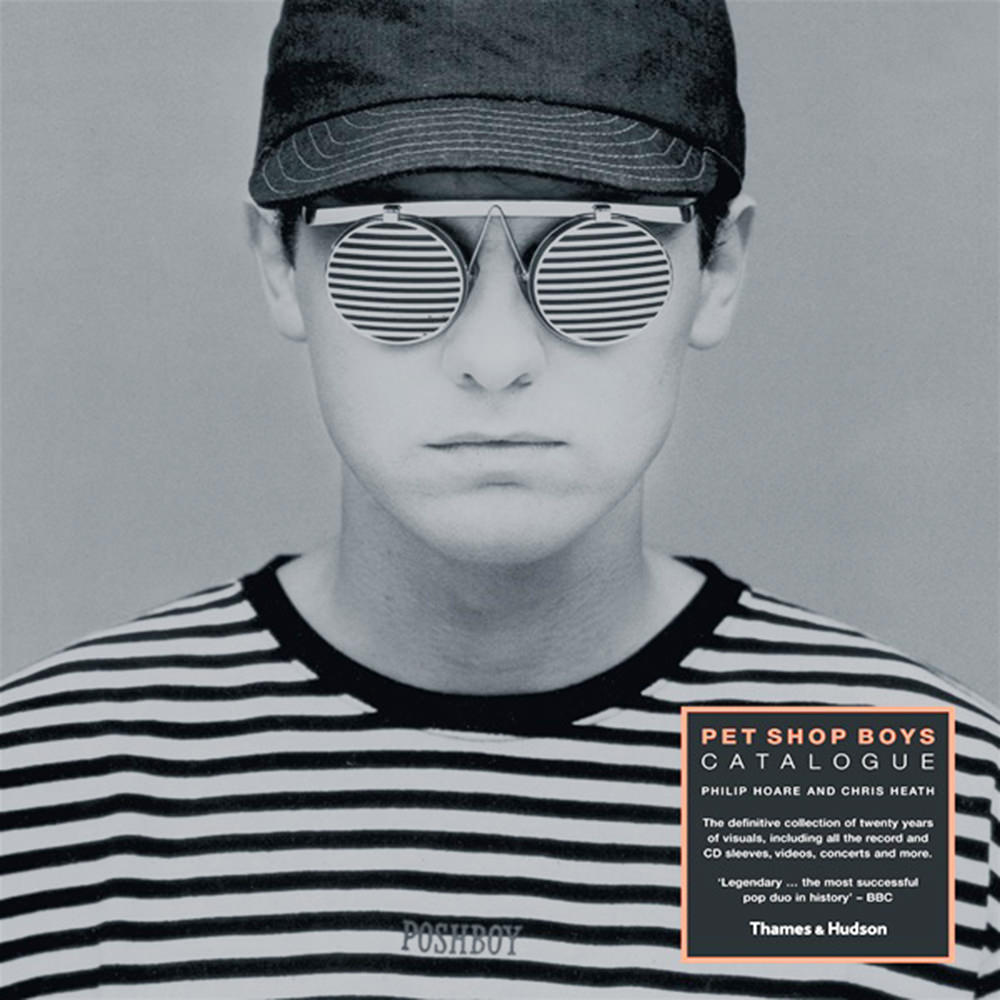 And, of course, there's the videos. Neil and Chris only work with the best, more imaginative artists, and their videos are a mixed bag because of it. But when they hit, they really hit. Once of my favorites being the video for yet another favorite track of mine, Flamboyant...

Needless to say, their live shows are amazing (I've been lucky enough to see them twice, and meet-and-greet them as well). When they were awarded at The Brits, they pulled out all the stops and were very Pet Shop about it...
No. Your eyes are not deceiving you. That's Lady Gaga filling in for Dusty Springfield. Watching this awards show would be the first time I had even heard of her.

As if all that wasn't enough, the band are forever collaborating with other artists. They've made albums and songs with everybody from David Bowie, Tina Turner, and Liza Minelli to Robbie Williams, Blur, and Madonna. Their music has been cited as inspiration from bands including U2, Coldplay, The Killers, Keane, Guns n' Roses, and many others. A true testament to just how good the Pet Shop Boys are and how well they're regarded.
When it comes to their own works, Pet Shop Boys never seem to be content. There are countless demos along with hundreds of remixes... both by them and others. Collecting them all is a bit of a nightmare for true fans because the sheer volume is overwhelming. For the past several years, the band has been making it a bit easier with their "Further Listening" CD sets, which have remasters of the original album along with discs filled with the various demos, remixes, B-sides, and other releases of the time period the album was created...
Please (Further Listening 1984-1986) — June 2001 / March 2018 Remaster
Actually (Further Listening 1987-1988) — June 2001 / March 2018 Remaster
Introspective (Further Listening 1988-1989) — June 2001 / March 2018 Remaster
Behavior (Further Listening 1990-1991) — June 2001 / ??? 2018 Remaster
Very (Further Listening 1992-1994) — June 2001 / ??? 2018 Remaster
Bilingual (Further Listening 1995-1997) — June 2001 / ??? 2018 Remaster
Nightlife (Further Listening 1996-2000) — July 2017
Release (Further Listening 2001-2004) — July 2017
Fundamental (Further Listening 2005-2007) — July 2017
Yes (Further Listening 2008-2010) — October 2017
Elysium (Further Listening 2011-2012) — October 2017
I never bought any of the original 2001 sets (I didn't have the money back then and they are insanely expensive now), but I've been buying all the 2017/2018 remasters and will pick up the March releases and the remainder when they are released later this year (even though I still don't have the money!).
As with so many remasters, I'm of a mixed opinion when it comes to artists messing with their older albums. When remastering is done badly, it's just increasing the volume so you can compete with modern albums that are mastered so loud that any subtlety is lost (casualties of the aptly named "Loudness War"). When it's done well, it can improve on the original tracks by bringing out details that were lost (especially when we made the transition to digital music). The "Mastered for iTunes" program, for example, attempts to compensate for sound compression and unwanted distortion that can leave iTunes purchases sounding much worse than their CD counterparts. For the most part, I've been pleased with the results. Very pleased. It's a fascinating process which makes for equally fascinating reading thanks to this article over at Ars Technica. The results can be pretty staggering, depending on the song (though I'm sure there are those who disagree, as this is highly subjective). I liked Bon Jovi's Slippery When Wet better when it was Mastered for iTunes. Metallica's Master of Puppets I did not. Will an iTunes file replace an uncompressed FLAC file ripped directly from a CD? No. But, in so many cases, it's closer to the Real Thing than you'd get out of an MP3 file.
Back to the Pet Shop Boys...
The albums for sale by Apple were not "Mastered for iTunes" when remastered, and I dearly wish they had been. Since they were not, I ended up buying the CD releases and ripping them into iTunes for iTunes Match. The benefit in doing this is that you get the little booklets that come with each set which discusses the music (they are not included with the iTunes as booklets, for some strange reason). The bad news is that you end up having to deal with Apple's shitty, shitty iTunes app to try and get the music sorted. I had to rip Release THREE TIMES before I could get it to show up right, under one cover folio, in order, all while being labeled correctly. After ripping, CDs within the set would be inconsistently labeled, which is not Apple's fault since they are using a third-party service, but the music would then disappear when I merged the CDs into a single folio and labeled it correctly. What an infuriating waste of time. Eventually I figured out that you had to shut down iTunes then restart iTunes after every import/re-label in order for it to "stick" and be added to your catalog. Even then, I could never get some songs on the third disc of Release to be matched in iTunes Match, which means I can't access them on all my devices unless I download it*. How the fuck Apple can't get simple shit like this figured out is just beyond me. They have literally billions of dollars in the bank. They can't spend a minuscule portion of that to fix a bug-ridden pile of shit that their users are having to suffer with every damn day?
Back to the Pet Shop Boys again...
I've enjoyed the "Further Listening" albums I've bought so far (Nightlife through Elysium) quite a lot. Some of the material I already had, but a good chunk of it I did not. I was never as obsessive about collecting all the various parts and pieces for Pet Shop Boys as I was the Thompson Twins and Depeche Mode for some reason. In any event, there's certainly enough here to justify repurchasing the albums again (especially from the Yes era, which is responsible for some of my most favorite tracks.
Of everything I've heard on the "Further Listening" albums that completely escaped my notice, the song Always (a B-side for Home and Dry off of Release) is my favorite. A total treasure...
Beautiful. And I never even knew it existed.

As for the remastering? Overall I'd have to give them two thumbs up. Yes, they are louder than the originals, but not so much that subtle details are getting lost. Some albums benefit from the remastering more than others. You can tell with Fundamental that they made a real effort to pull out Johnny Marr's guitar work, which was appreciated. Most fans absolutely hate the original 2001 remastering of Behavior (featuring two tracks with Johnny Marr!) which I don't have, so hopefully the 2018 remastering will do a better job of it.
So... for the hard-core fan, the "Further Listening" sets are essential album collections to own. For the casual fan, probably not so much.
Though how anybody could be merely a casual fan of the Pet Shop Boys is a mystery to me.

*UPDATE: Eventually I was able to get the third album of Release into iTunes Match, but don't ask me how. I did delete the songs and re-rip them for a fourth time... though that didn't seem to be what did it, as I got a shitload of "duplicates" and "unmatched" icons, at which point I gave up. The next day the icons were still there, but when I restarted iTunes, everything was fine again(?). Well, whatever.