Yesterday's afternoon excursion was the end of my Antarctic adventure. I've turned in my life vest, and there will be no more landings on the seventh continent. And yet... there's still two days on the Drake Passage until I can begin my journey home.
The ship's doctor passed out "seasick pills" with dinner last night, so we knew that it would be a rough ride for the crossing (projected 9 to 12 meter waves rather than the 6 meter waves we had heading out). Rather than test the limits of my immunity to seasickness, I went ahead and took a pill. There's not much to do onboard anyway, so I might as well be doped up so I can sleep...
Now my life is all about risk assessment until we reach Ushuaia. As in... "Do I risk dying on the toilet just now... or should I wait a half hour in the hope that the waves will ease up and I can pee safely?"
I couldn't hold my phone during the worst of it, but this is pretty much the entire day...
Thinking back on this trip as a whole... I wish it would have been two or three days longer. It takes such a huge amount of time and money to get to Antarctica, that the actual time spent there seems to fly by in a flash by comparison. We did lose a day for the emergency medical evacuation... and lost a half day due to bad weather... but, even so, I wish we went further south to see more than we did. To the Antarctic Circle at least. Something to keep in mind if you ever decide to book a trip to Antarctica of your own.
That being said... what an amazing adventure!
Even with the huge effort and expense it takes to visit, this is easily one of my most memorable, most unique, most special trips I've ever taken.
Will I ever visit Antarctica again? Probably not. Unless it's radically different itinerary, my afternoon at Neko Harbor was perfect in every way, and all the Antarctica I need for a lifetime. But I've learned to never say never, so perhaps there's another trip in me one day.
Heaven only knows there's plenty of Antarctica left to visit. But, alas, one step closer to home...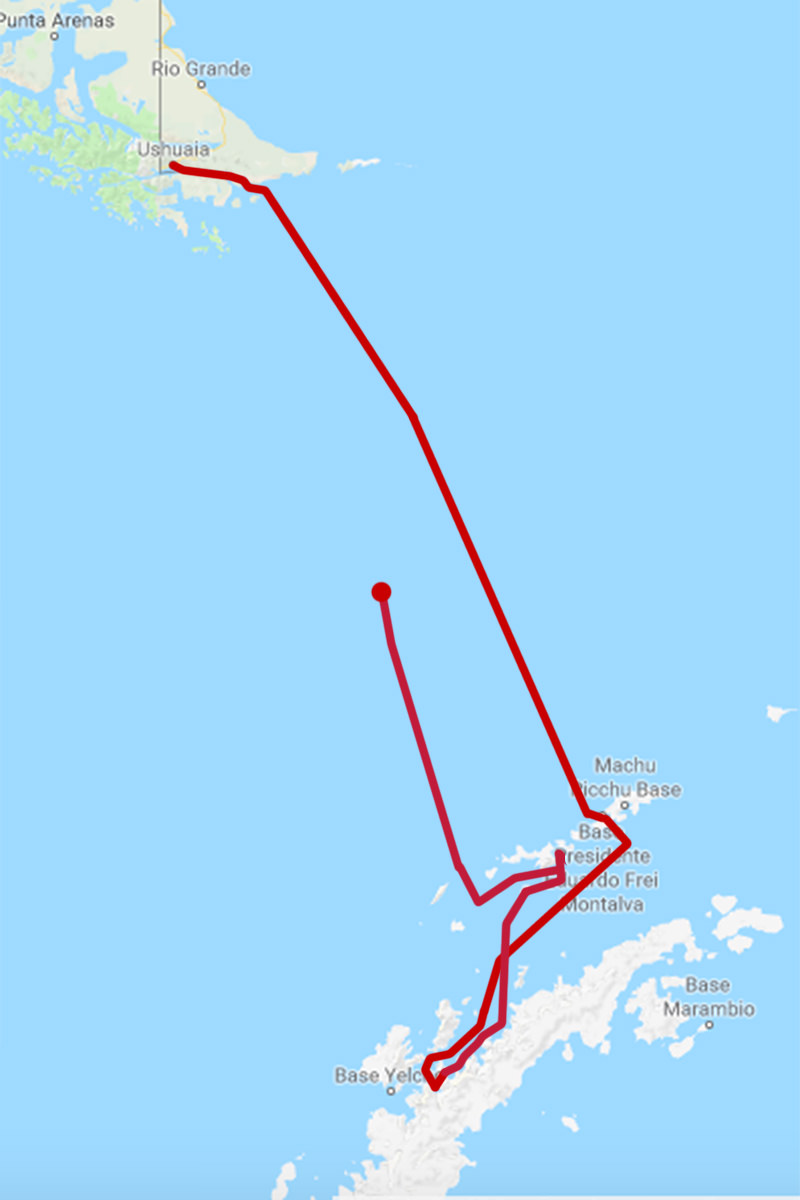 ©2017 Google Maps
Assuming I survive the rest of these crazy rough seas... holy cow.