Happy Veterans Day, everybody! Thanks to all the men and women who have served or are serving now.
I've been over the mountains since Thursday, letting my robots take care of my cats. For the most part it's an arrangement that works well. Sure my cats miss me, but not enough to keep out of trouble. Like climbing on the kitchen counters so I have to clean and disinfect them when I get home...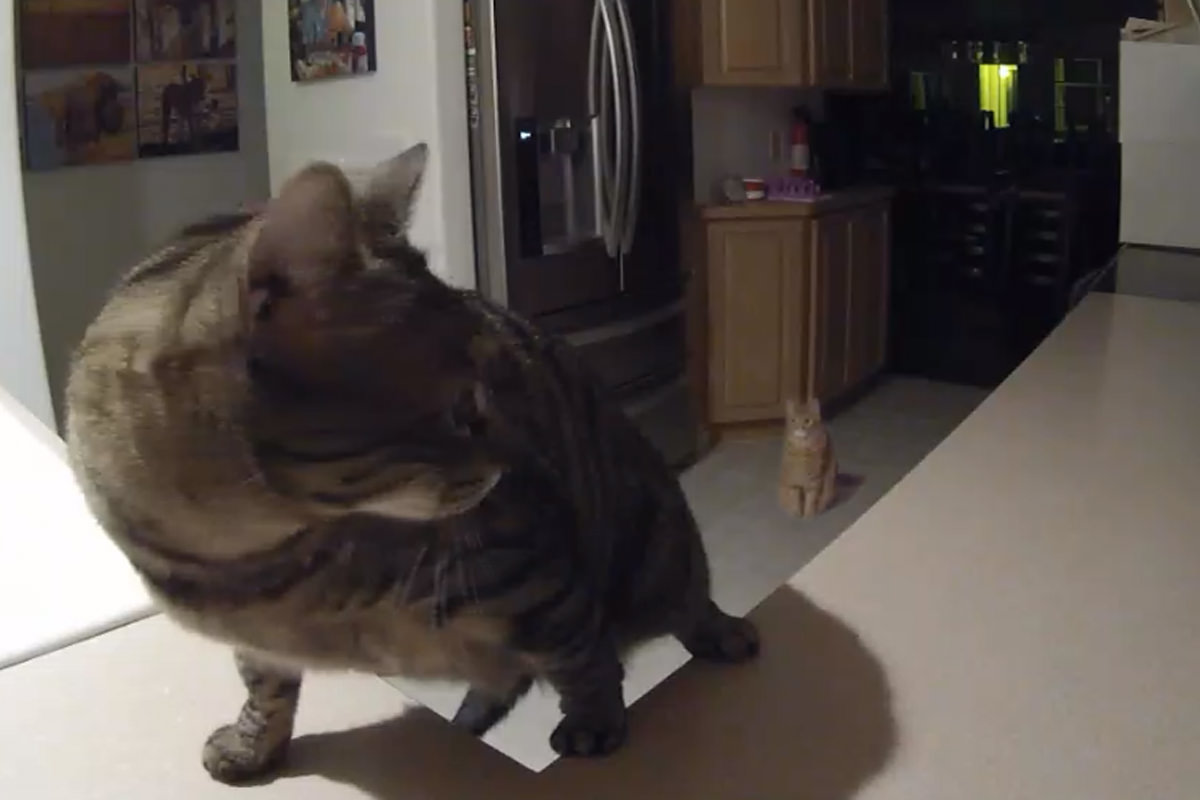 Since the kitchen counters are now the only place the cats are not allowed, it's where they seem to rebel the hardest when I'm gone.
Speaking of not being home...
Jake kept going missing from the security cameras when I checked in. I thought he found a new place to crash in the guest bedroom, but it turns out that wasn't the case at all.
Before I left, I washed a rug and set it across the downstairs bathroom vanity to dry. Jake must have walked across it and sunk it into the sink. Making the perfect place to sleep...
Whenever Jake isn't sleeping on my lap, now he's sleeping in the sink.
I guess I have to buy a new rug since Jake's claimed this one.
Which won't get any complaints from me. Lately Jenny likes to sleep on my arm so I am trapped...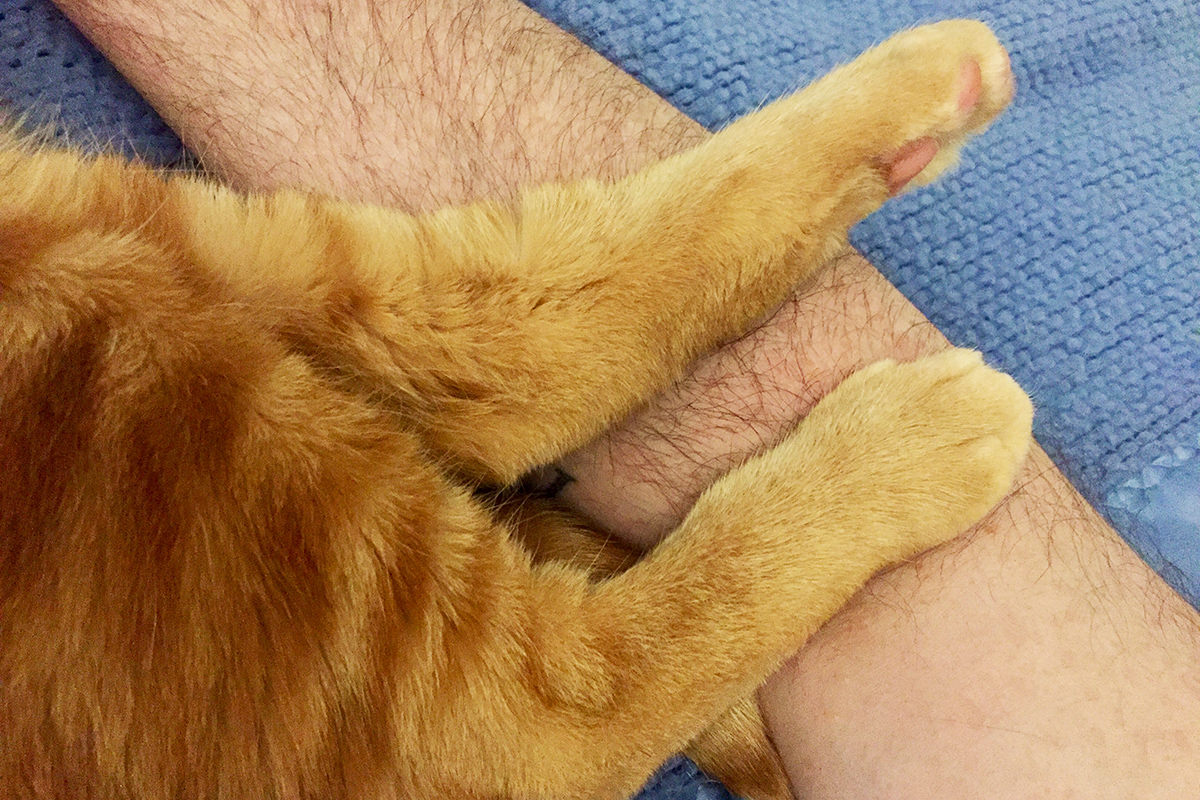 But you can't be upset when you have a cat this adorable...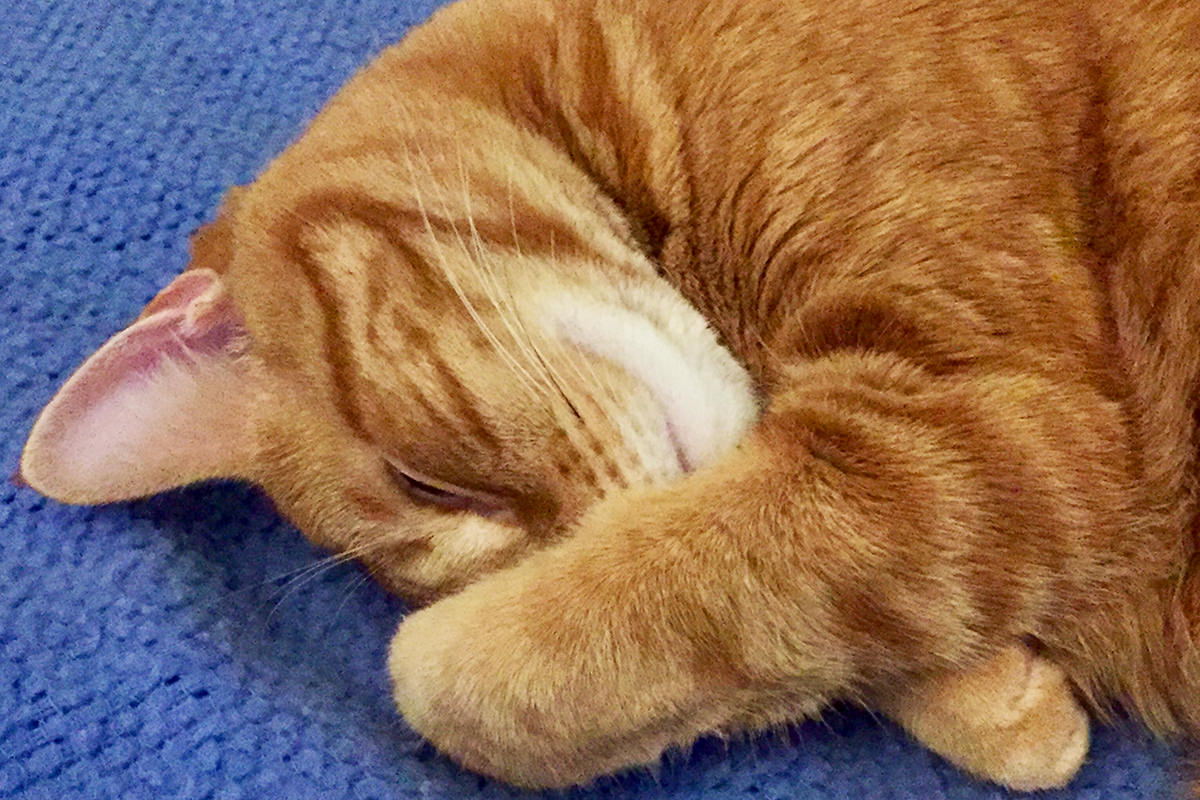 The drive back across the mountains was uneventful and snow-free (though I had my snow tires put on just in case). Exactly what you want a trip to be when winter has come.
The first thing I did when I got home was to put together a new IKEA wall-cabinet I bought so I have somewhere to put my keys and stuff next to the front door. My cats decided to help...
Good thing they're so cute. They're completely worthless when it comes to assembling furniture.
Until next Caturday then...