And so I went to see Blade Runner 2049 last night. When it was announced, I did not have my hopes set very high because A) Twin Peaks returning was one of the worst things to happen to that franchise and I was certain they would destroy a classic film that's one of my all-time favorites, and B) I don't care for Ryan Gosling that much... probably because he's not cast in the type of movies I like to watch (the only appearance I could remember was The Nice Guys where he was great).
Then the reviews started pouring in... each one praising the film for both story and visuals, some saying the effects were as stunning as the original. I was baffled that this could be happening, but totally bought into it.
Walking into the theater, my expectations were very, very high...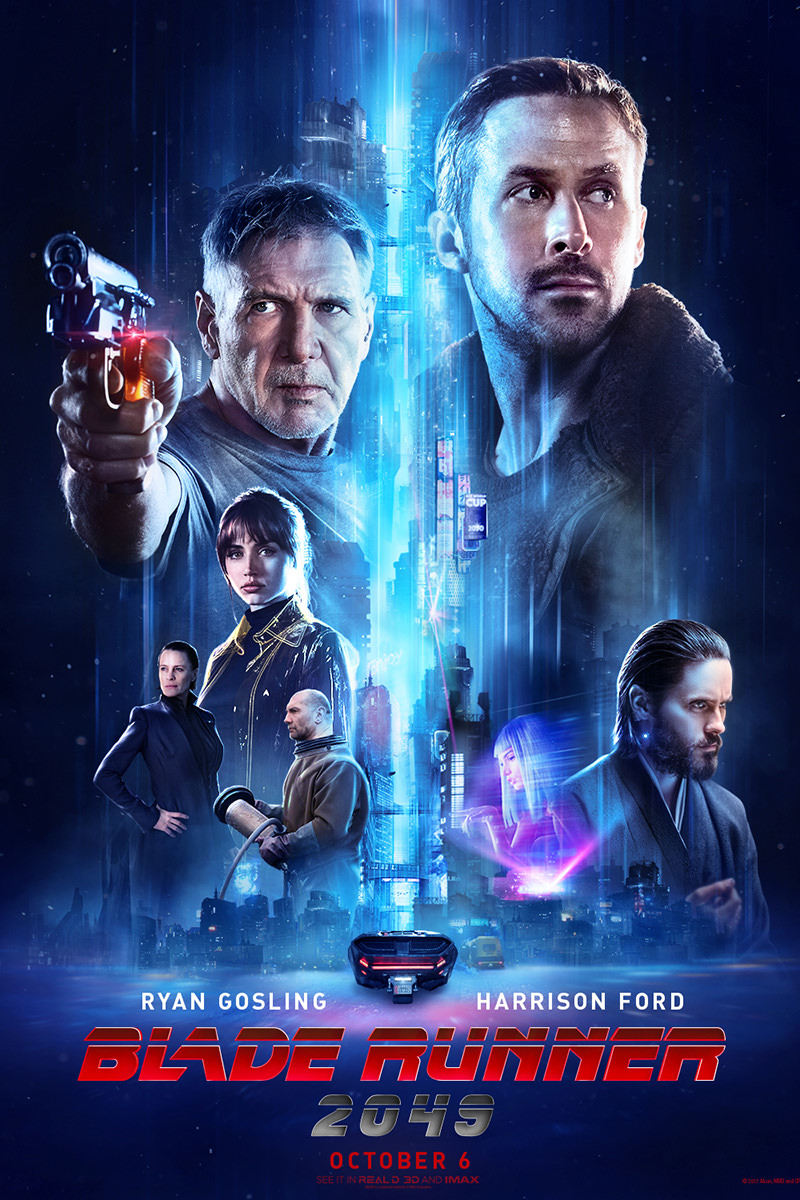 And I was not disappointed.
First of all, I think they continued the story in a way that made perfect sense and was painstakingly faithful to the original film. Second of all, Ryan Gosling was absolutely perfect.
I am not going to spoil anything here. This is a film you need to experience for yourself. The only thing I will say is that it's a long, long movie and scenes go on for just a little more than they have to. But overall I think this leisurely pace sucks you into the world that is being built, and was not necessarily a bad thing.
If you were a fan of the original, see it.
If you like good science fiction, see it.
If you appreciate beautifully-crafted films, definitely see it.