Between the wildfires and hurricanes, it's tough to know how to process just how much disaster is happening... and how much more is yet to come. Other than staying glued to the television and hoping for the best, there's not much else to be done. Except donating to the relief efforts, if you can.
Now that the smoke is clearing up in my neck of the woods I can venture outside again. First order of business was to run errands that have been piling up. And, surprise... Halloween is happening...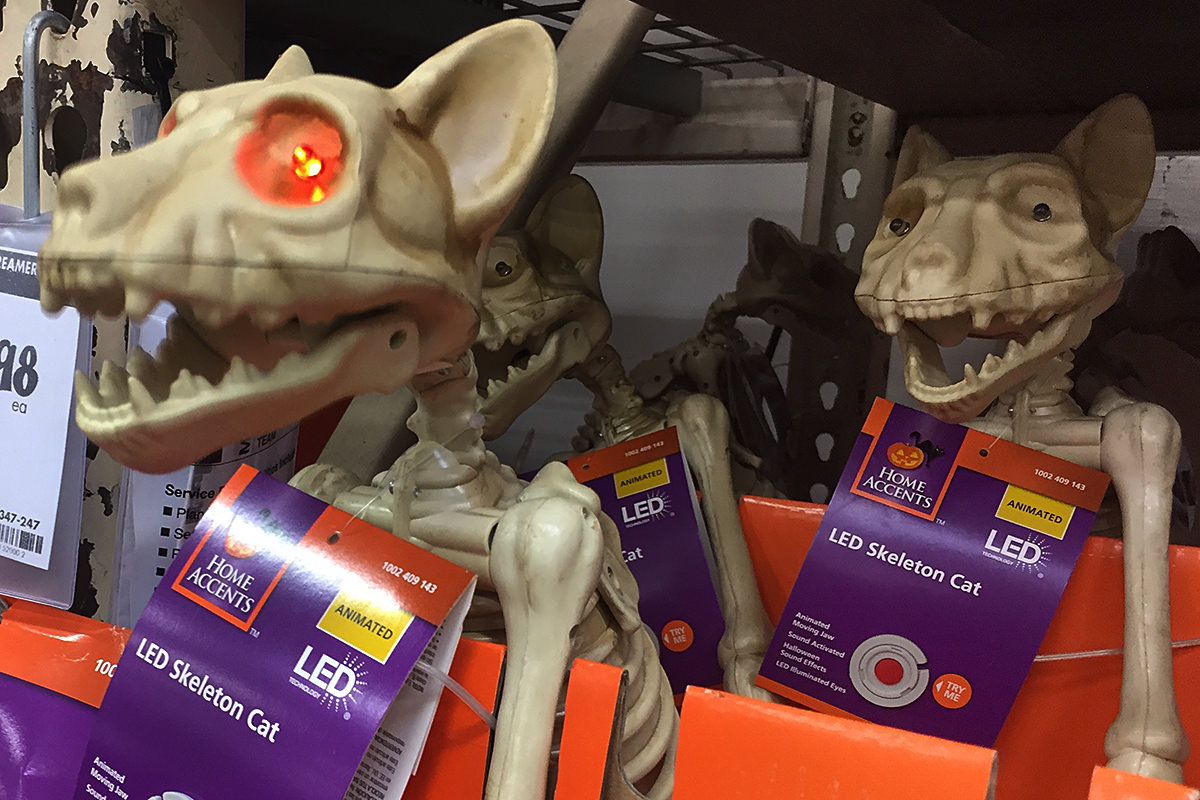 Every year I run to Home Depot hoping to find Halloween decorations on half-price closeout, but all the cool ones... like light-up skeleton cats... are always long gone.
Maybe it's time to get creative and make my own cool decorations.
Though sadly, as I found out last year, I don't get many trick-or-treaters to see them.