I, for once, am not working on Labor Day this year. I've been working nights and weekends so I could get caught up enough to take the day off. Probably not as caught up as I should be... but leaving anyway.
Somebody who is not taking the day off is Carl the RoboVac. I checked in and saw him dutifully vacuuming away... picking up all the cat hair that seems to accumulate constantly...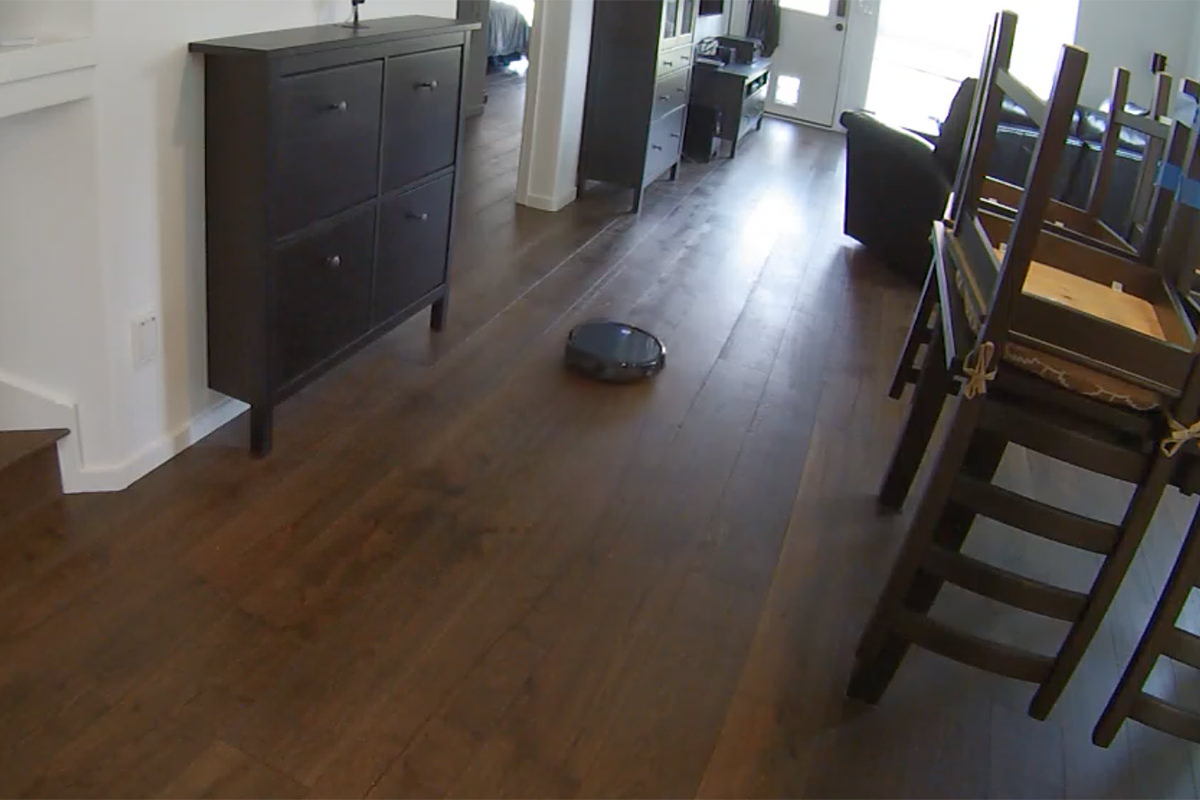 Only time will tell if he makes it back to his charging station... or he decides to take tomorrow off by getting lost under a dresser somewhere.