As I mentioned in an earlier post, my cats' behaviors continue to evolve.
It used to be that my cats would happily share my affections... climbing on me or next to me at the same time. Usually when I was n the couch trying to work while watching television...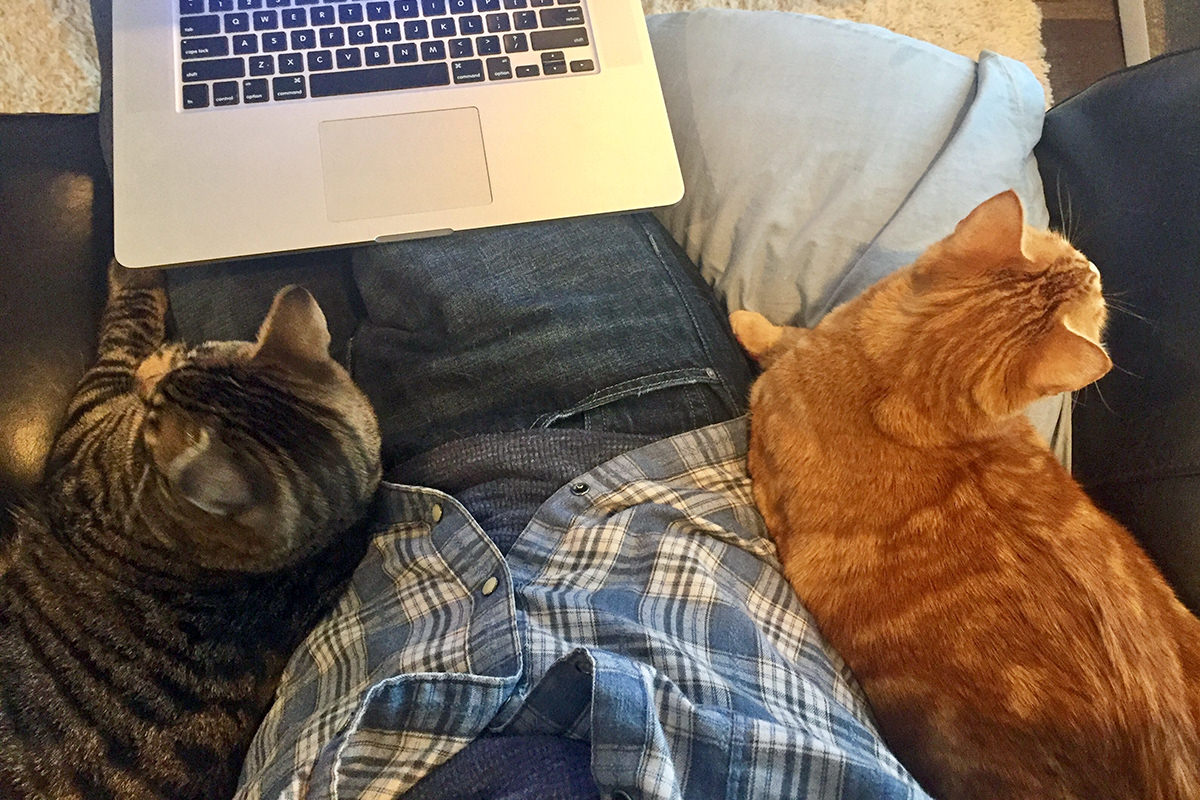 This hasn't been the case for several months. Now if one cat is near me, the other one will avoid me. And they seem to have come to some kind of mutual agreement as to who gets to be where.
Jake gets the couch. Jenny almost never jumps on my lap while I'm sitting there anymore...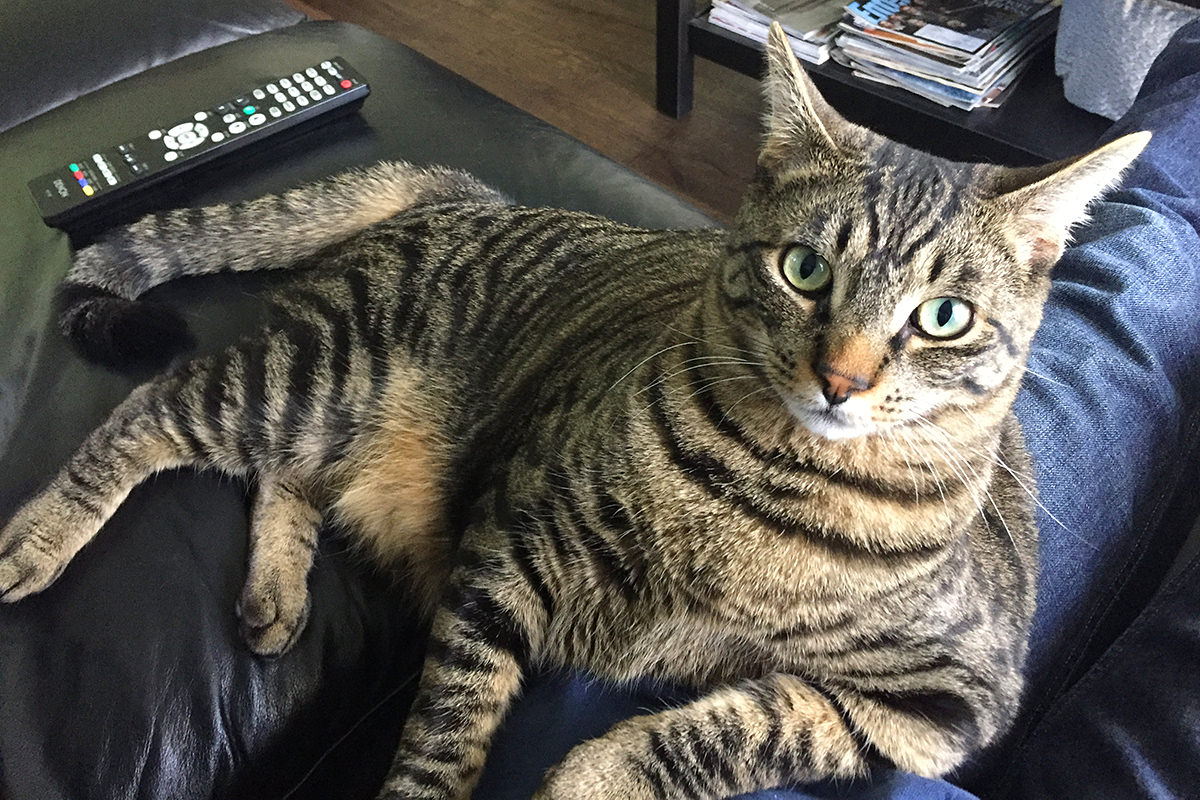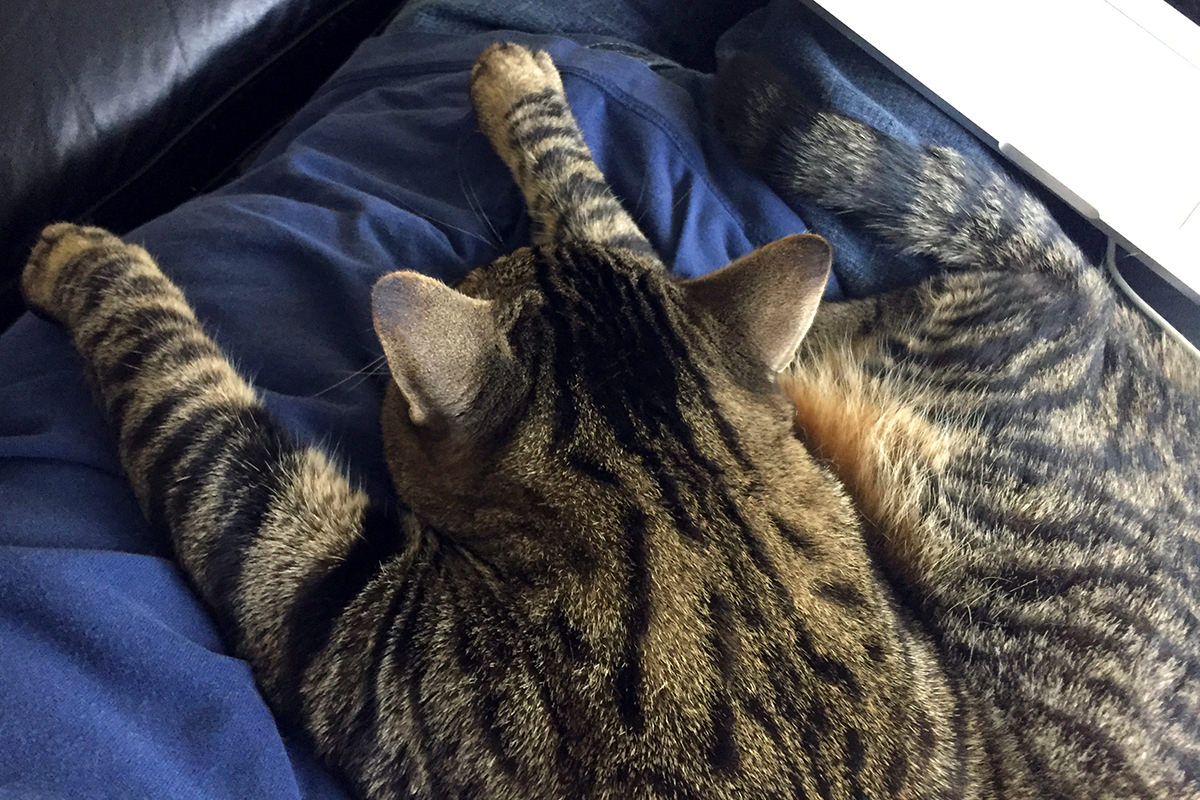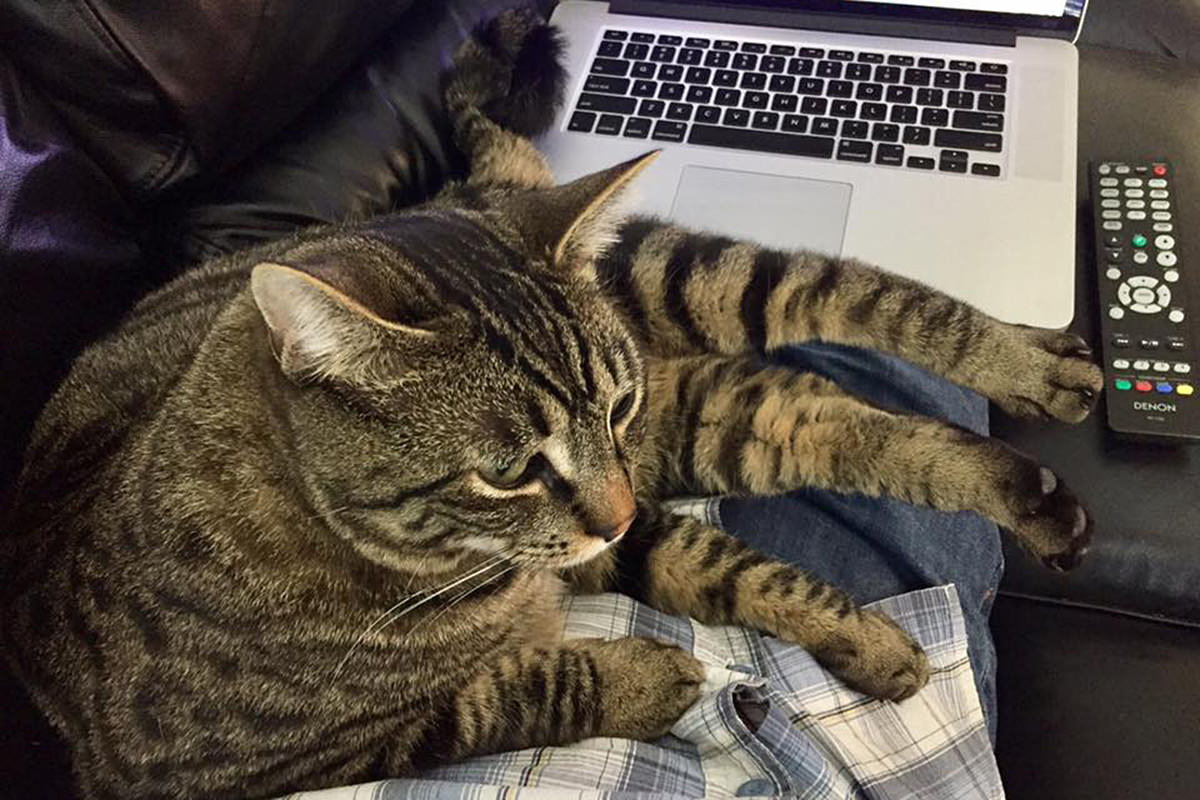 Jenny gets the bed. Jake will still hop on the bed next to me from time to time, but only if Jenny hasn't gotten there first...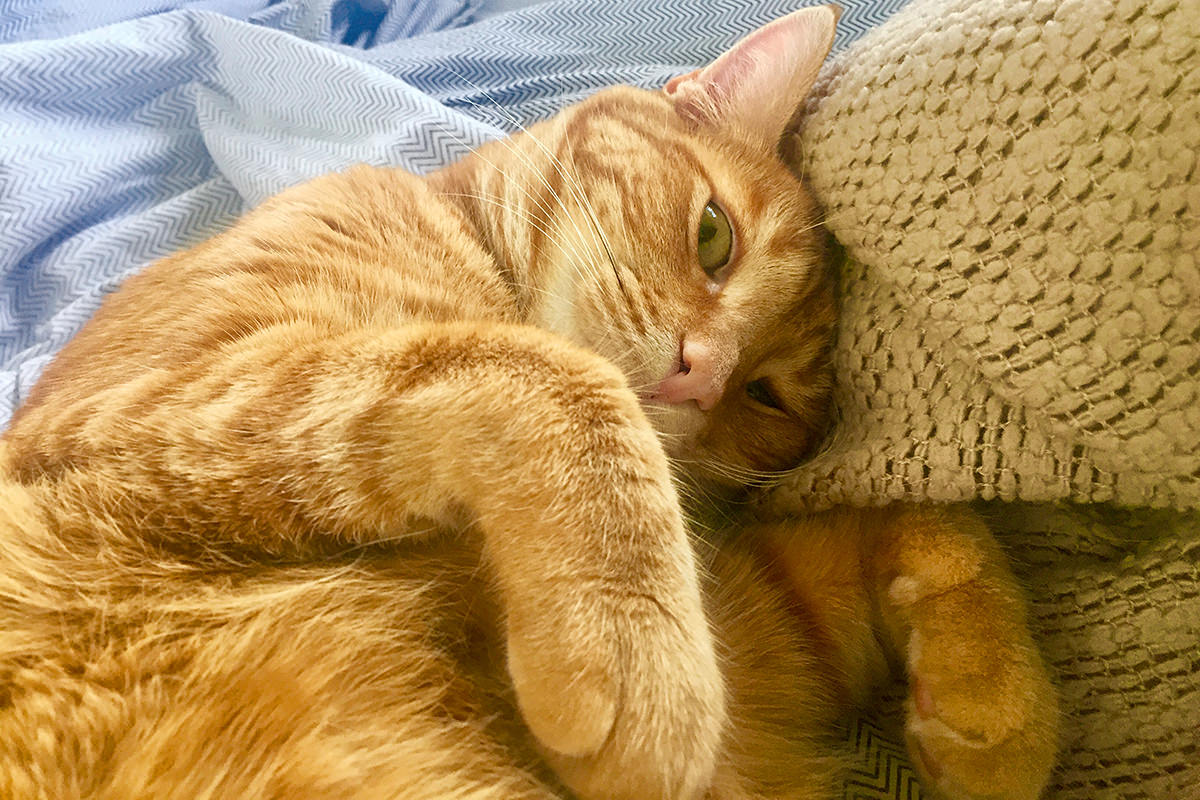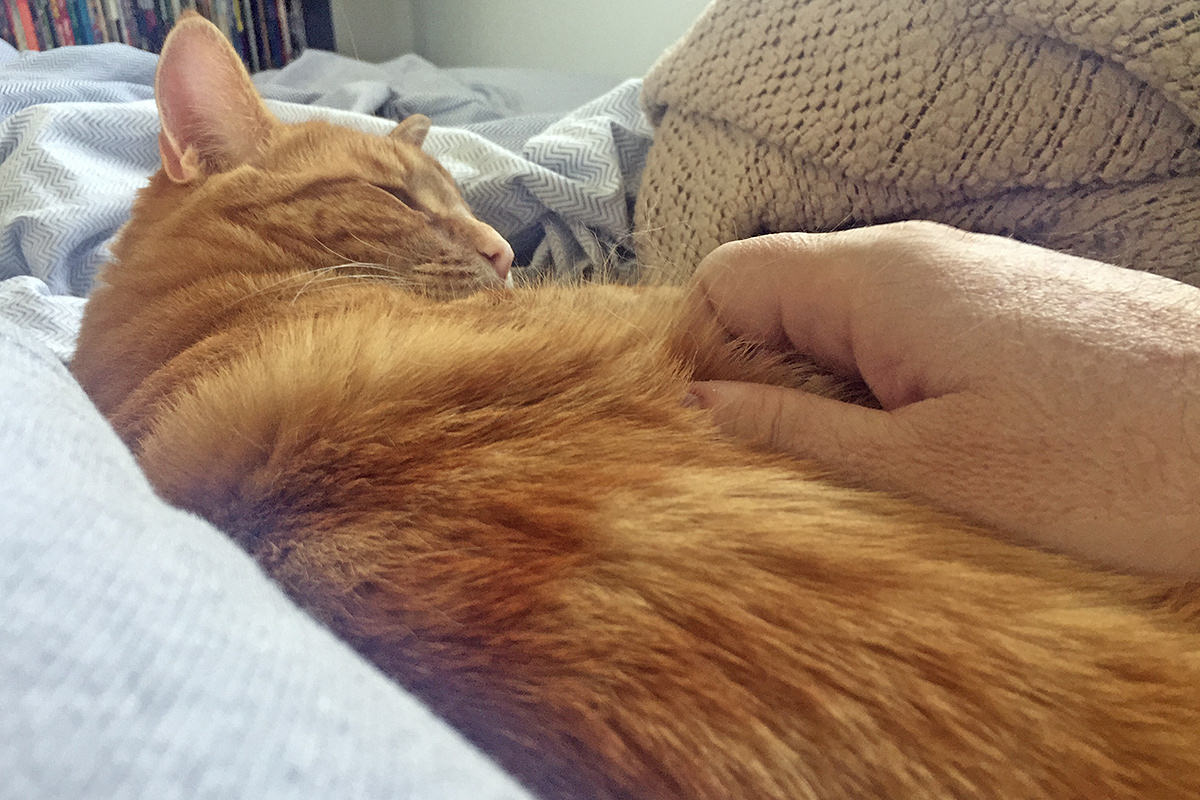 Jenny is still claiming the stereo receiver as her personal space. It's a great spot to satisfy her television addiction...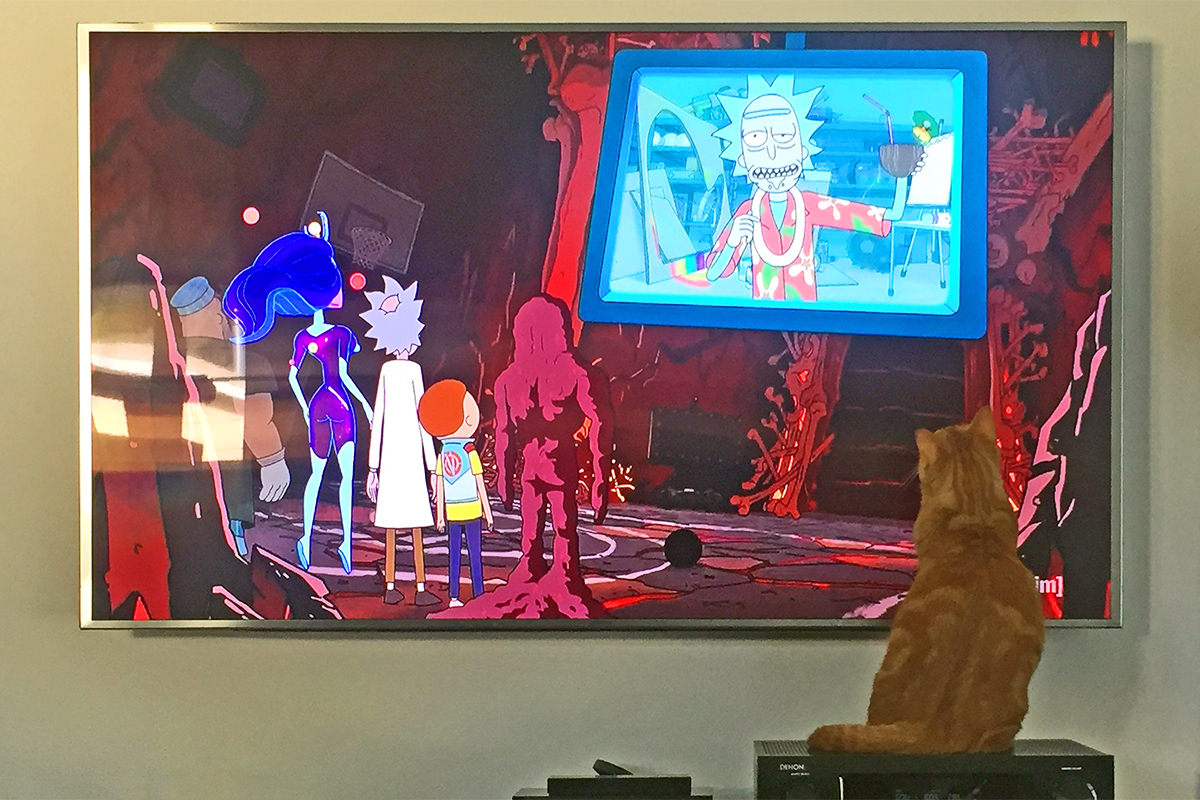 For whatever reason, Jenny is particularly fond of Rick from Rick and Morty. When she hears his voice, she perks right up.
My efforts at cat-proofing the cupboard where I keep the cat food and cat toy supply has met with failure. My first attempt was a latch that adhered to the doors. It took Jake all of one night to figure out how to move the latch so he could get inside. My second attempt was with a plastic clip that added resistance to pulling open the doors. Jake just pulled harder and opened them right up.
Since he can't open the cans and pouches of food, he settles for stealing toys. I'm forever finding them... still attached to their cards... scattered around the house...
Ever since the eclipse, Fake Jake has been visiting with increasing regularity. He stops by at least once a day now, usually more. This is a source of great excitement for the cats. Especially Jake, who watches for Fake Jake out the side window, then goes tearing towards the catio whenever he spots Fake Jake headed in that direction. After visiting for a while, Fake Jake gets bored and wanders off. Jake will then come tearing back inside so he can follow Fake Jake to the guest bedroom window. Whenever I hear kitty claws running at top speed on my wood floors, I know exactly what's happening...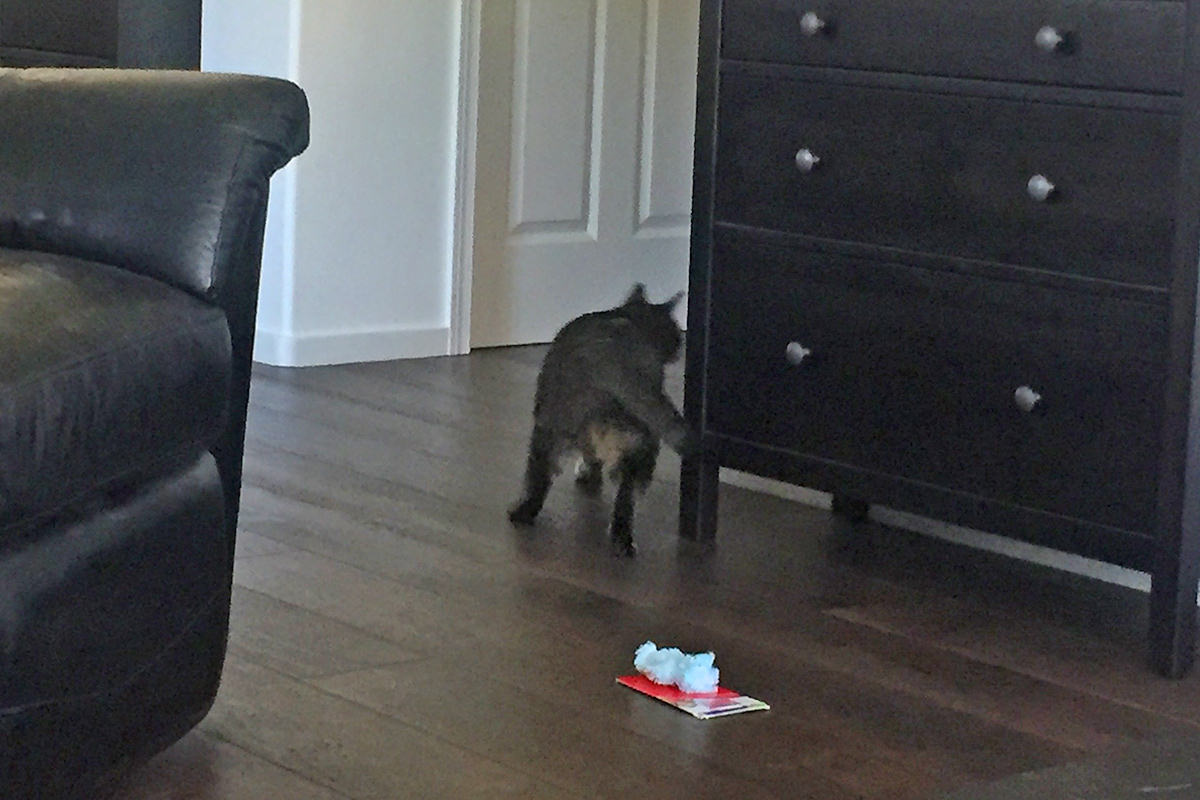 Jake is obsessed with Fake Jake encroaching on his territory, and will follow him from window to window to window to keep an eye on him.

And now it's time for me to set Caturday aside so I can see how big of a disaster the Netflix Death Note adaptation is. The original manga and animated series were pretty great, so my expectations are at an all-time low.