I am a hundred miles away from my cats this Caturday... which means I'm checking in on them several times a day via the plethora of security cameras that activated the minute I walked out the door. Usually they are out in the catio, but this morning they were nowhere to be found. In order to solve the mystery, I reviewed camera footage and found out where they went, but it's an area served by a battery-backup local camera, so I'll have to wait until I get home until I find out what mayhem they are up to.
The big cat-news this week that I didn't realize would be "cat-news" until it happened: I bought new couch pillows from IKEA.
Jake and Jenny were all over them the minute I set them down...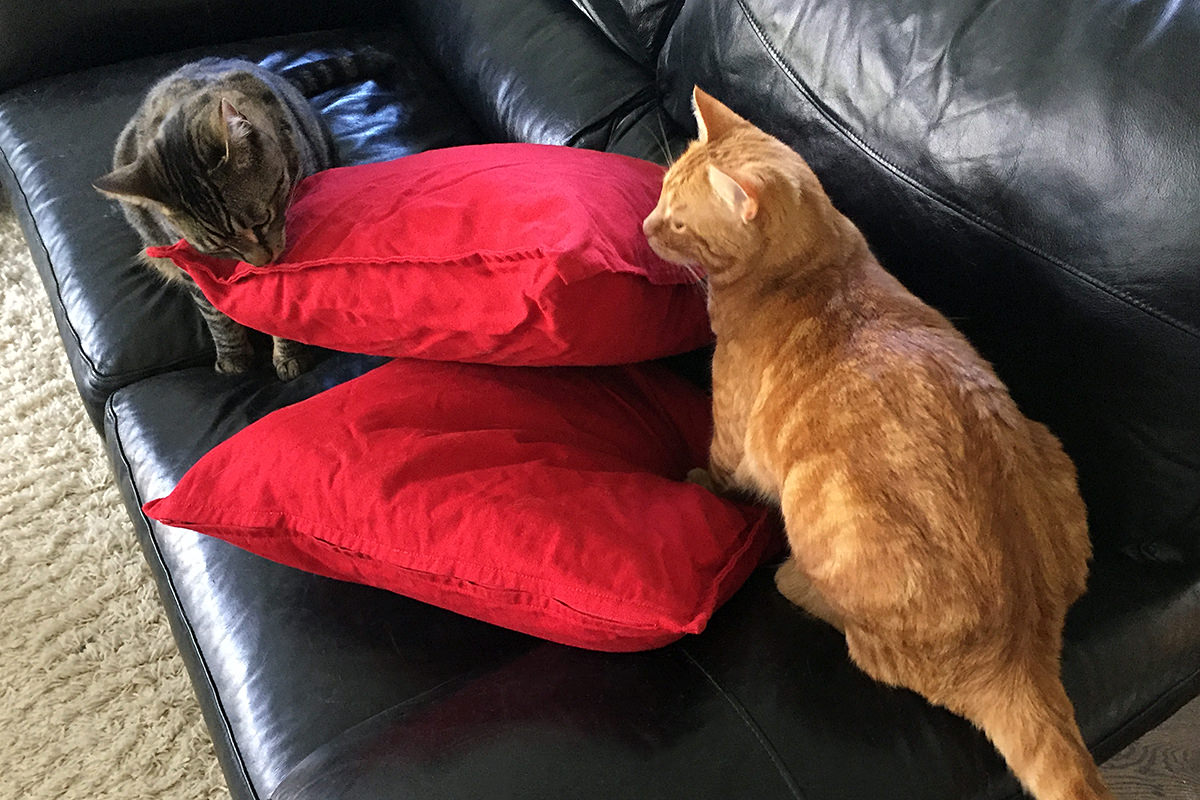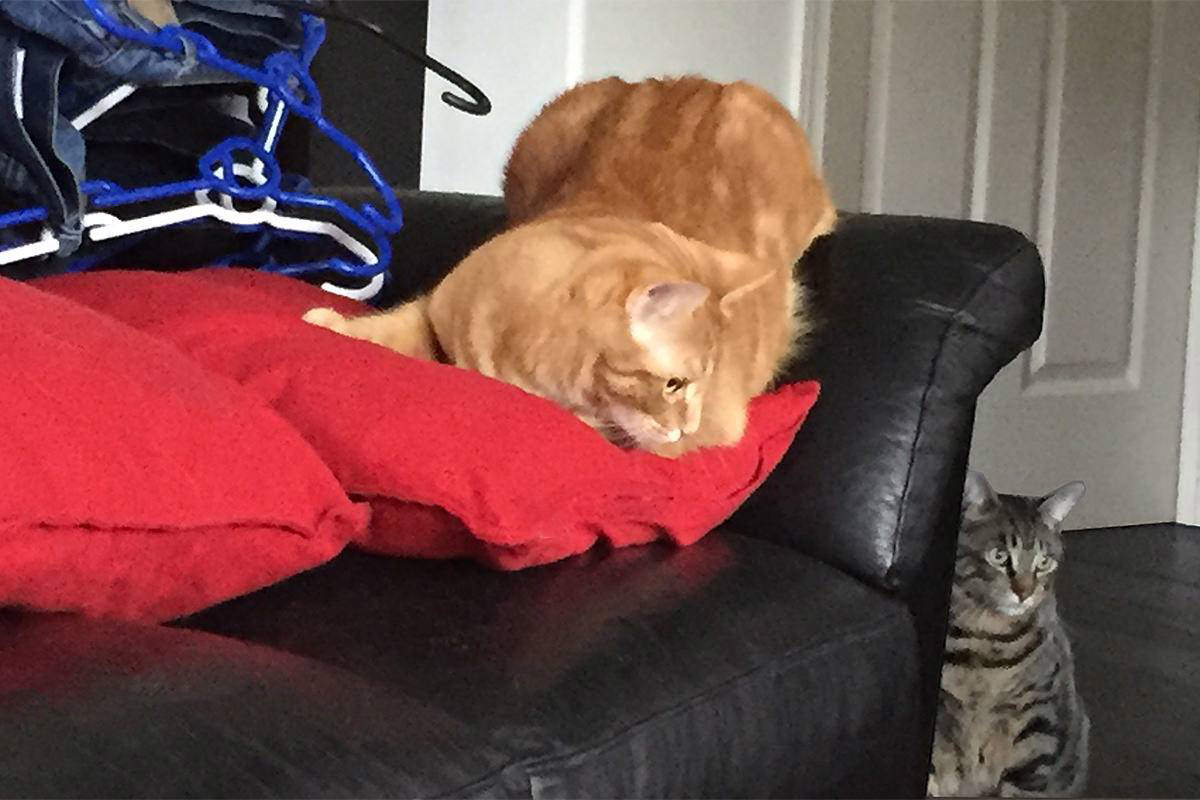 Jenny, in particular, just loves them. She will roll around on them... move them around... bite them... even attempt to tunnel under them like she's building some kind of pillow fort...
The first morning after I set them out, I walked downstairs to find all four thrown on the floor. I went back to the security camera footage and found that Jenny had thrown them off the couches in the middle of the night so she could sit on them. She'd even drag them from place to place so she would have someplace new to sit...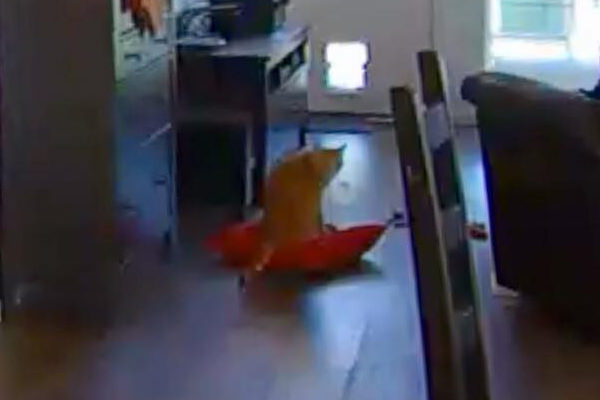 Most of the day she leaves them on the couch, thankfully, preferring to use them as a throne from which to survey her kingdom...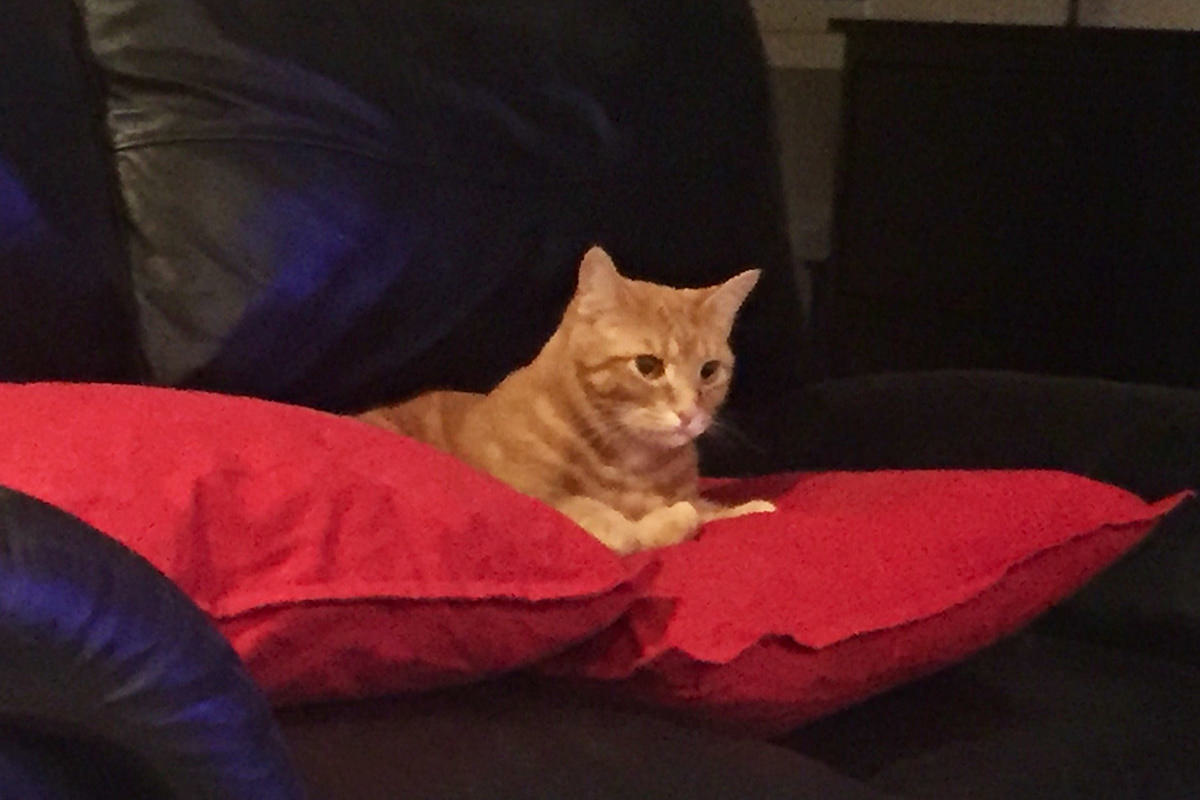 Jake likes to think he's the queen when Jenny is off eating bugs in the catio...
Speaking of Jake... the minute he sees that I've woken up each morning, he's been hopping up to snuggle. Usually with his butt in my face so he can get rump-scratches...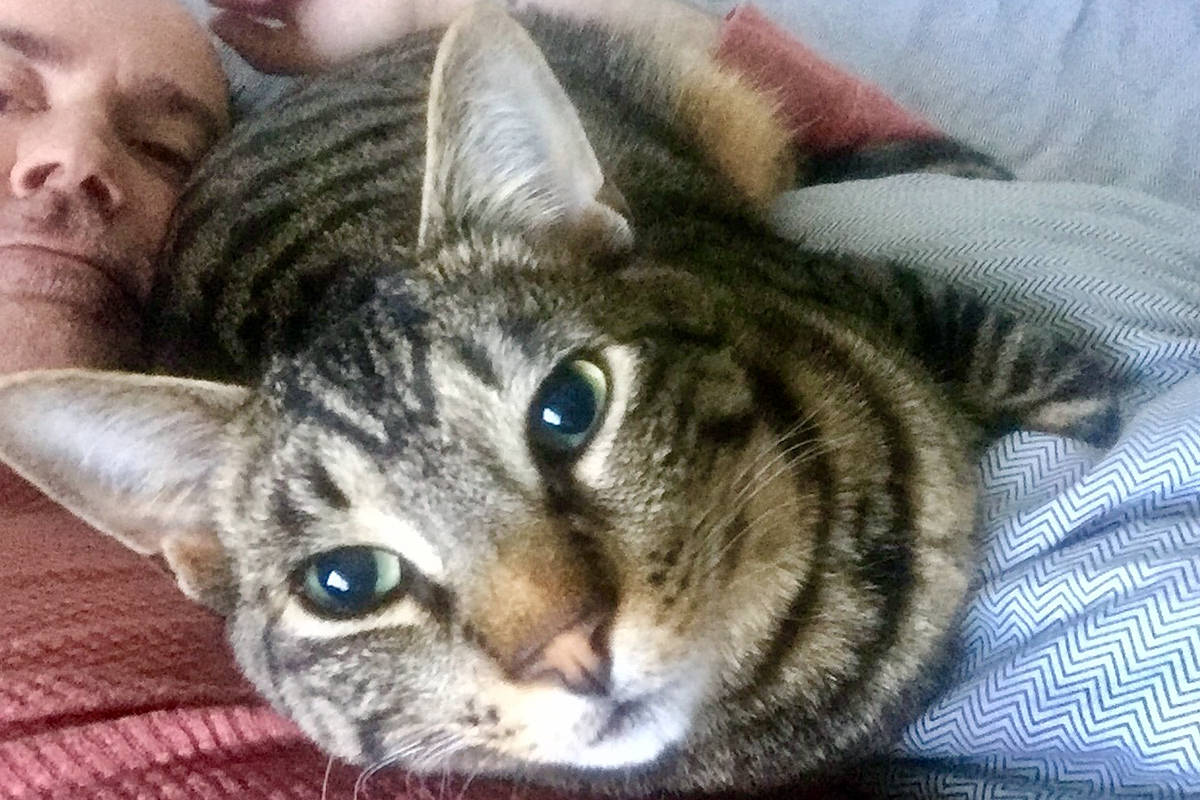 In other cat news... I noticed that there was kitty litter E-V-E-R-Y-W-H-E-R-E when I got back from Denver. Much more than usual. I couldn't quite figure out what had happened, as I didn't remember seeing a kitty-litter fight when I was checking in...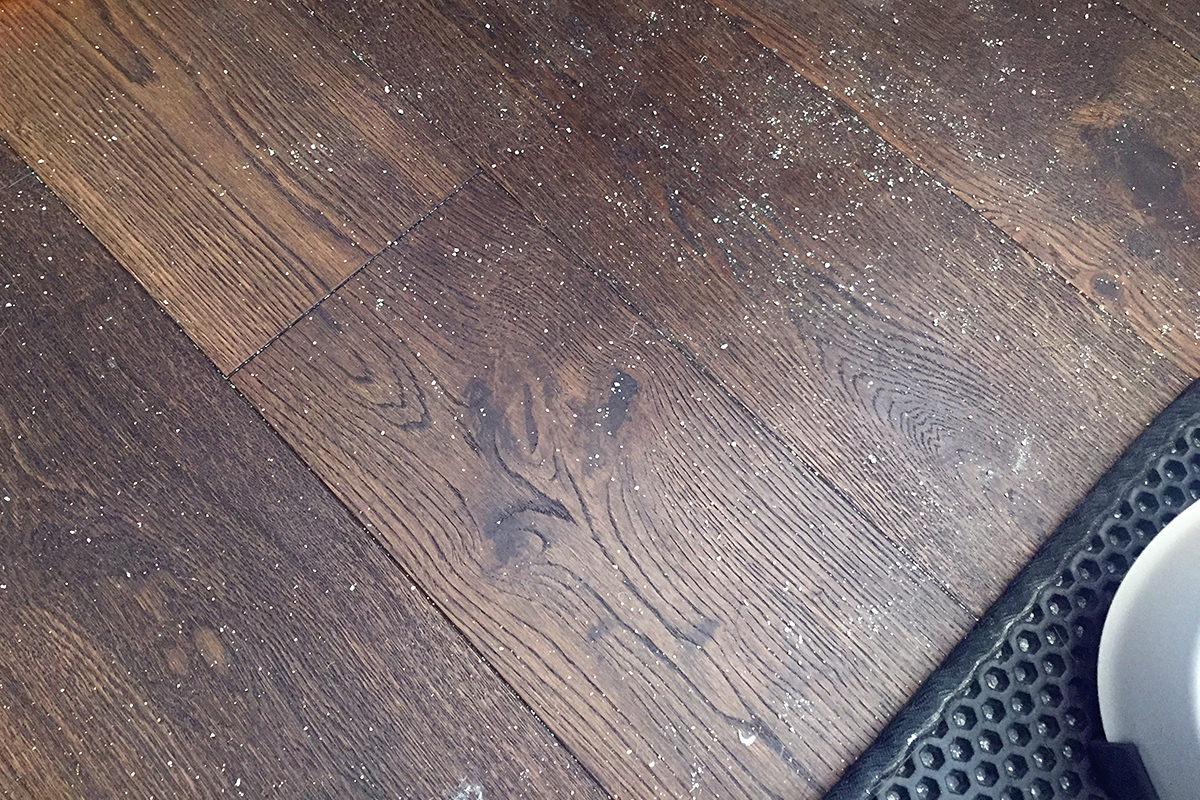 Then it happened again. And last night I finally figured out why. Both cats are trying to climb in the Litter Robot at the same time... something that hasn't happened before... and it's making a big mess. Not sure how to handle this. But if it gets to be a common thing, I'll have to think of something, because kitty litter is expensive.
This evening when I got a text alert that the Feed-And-Go feeders went off, I didn't see either can running up to eat supper. I pulled up the cameras and saw that they were both out in the catio and must not have heard them cycle. So I use the speaker on the camera to tell them "It's dinner time! Go eat dinner!" which is usually all it takes. When I'm home. When I'm talking through the speaker, they get confused...
"HOW DID YOU GET IN THAT TINY BOX, HUMAN?!? WHY ARE YOU NOT HERE FEEDING US?!?"
And lastly...
Meet Barnaby, a cat I found on Facebook...
Barnaby is a 15 year old sweetheart who came to us as a stray. This super affectionate fellow shouldn't be spending his golden years in the shelter. Please come meet dear Barnaby at the VAO soon. He promises to melt your heart.
When I went to the shelter, this is the kind of cat I honestly thought I'd be walking out with. I told them I'd take whatever cat had an eye missing or three legs or whatever it was that was making them unadoptable. I was told "Oh wow... usually we love people like you... but we don't have any cats like that right now." And instead I ended up with two of the most perfect kittens you've ever seen. I hope this sweet older kitty finds a home.
UPDATE: And he has...
Thank you for the outpouring of love and concern for Barnaby. We are no longer accepting applications for him. Barnaby has already received multiple applications and will most likely be going home soon.
Sometimes people are good.