In case you missed it, I took my cats to the vet for their one-year check-up last month.
Not that I wanted to, mind you, but it is required by Washington State law that your cats have current rabies vaccinations. And it is required by my pet insurance that they get an annual checkup. And I wanted to make sure that they got any other vaccinations that are recommended for cats to have so they stay healthy.
The whole ordeal was a traumatic experience for all three of us.
But mostly for me, and I was thankful that I could wait an entire year before having to go through all that again.
And then I get THIS emailed to me this morning...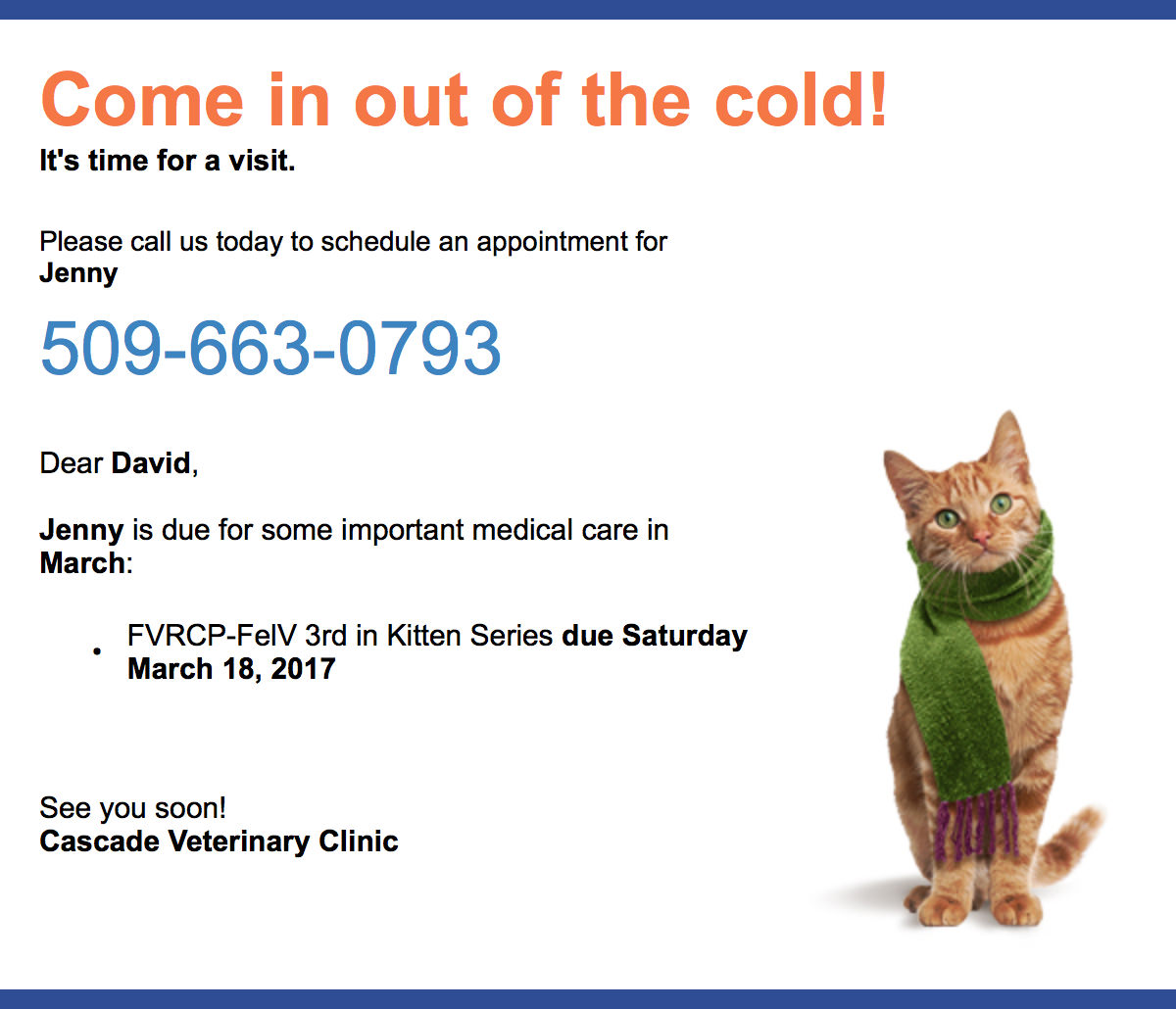 After shitting my pants at the prospect of having to take my cats back for another vaccination when I was just at the vet less than a month ago... I called up to find out why in the hell Jenny didn't get this shot already.
Turns out that she did, it's just that the way they have to bill vaccinations sometimes causes erroneous emails to go out. I actually don't have to go back (knock wood) until 2018.
So...
Pants shitting aside, all's well that ends well.
Sometimes, anyway.