Thirteen minutes.
Thirteen minutes is the amount of time between when I leave for work in the morning and when Jenny starts hauling all the toys upstairs that I had just brought down before I left.
Twenty-seven minutes.
Twenty-seven minutes is how long for her to make the nine trips up and down the stairs to do it...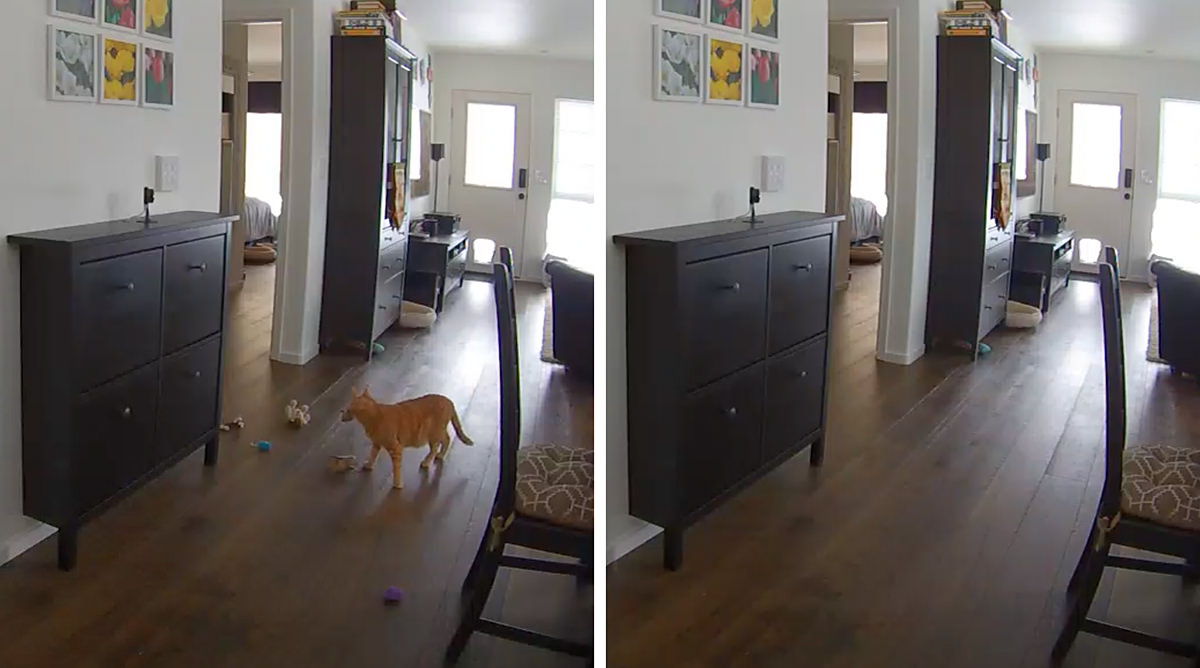 Which means I have to toss all the toys back down again before I go to bed so that she can "go hunting" for her "morning tribute" that she drops by my bed every day.
I'm happy Jenny is keeping herself busy... and all that stair-climbing is certainly good exercise... but I can't figure out what is compelling her to make sure all the toys are upstairs at all times. I had thought that dragging them up was a random process that she did throughout the day. But now, thanks to my security cameras, I know that's not the case. She starts in almost immediately and then keeps going until the job is done.
Guess I am going to have to buy more toys.