And that was San Francisco.
Jester dropped me off at the airport and, before I knew it, I was on my way home. Via Virgin America Airlines, which I hadn't noticed on my ticket until yesterday... but, now that they're merging up with Alaska Airlines, I'm guessing this will be happening with greater frequency.
SFO had a display of Ouiji boards on my concourse, which was interesting but surprising. Given how freaked out some people are by them, you'd think they'd avoid putting such an exhibit in a public space like this. And yet...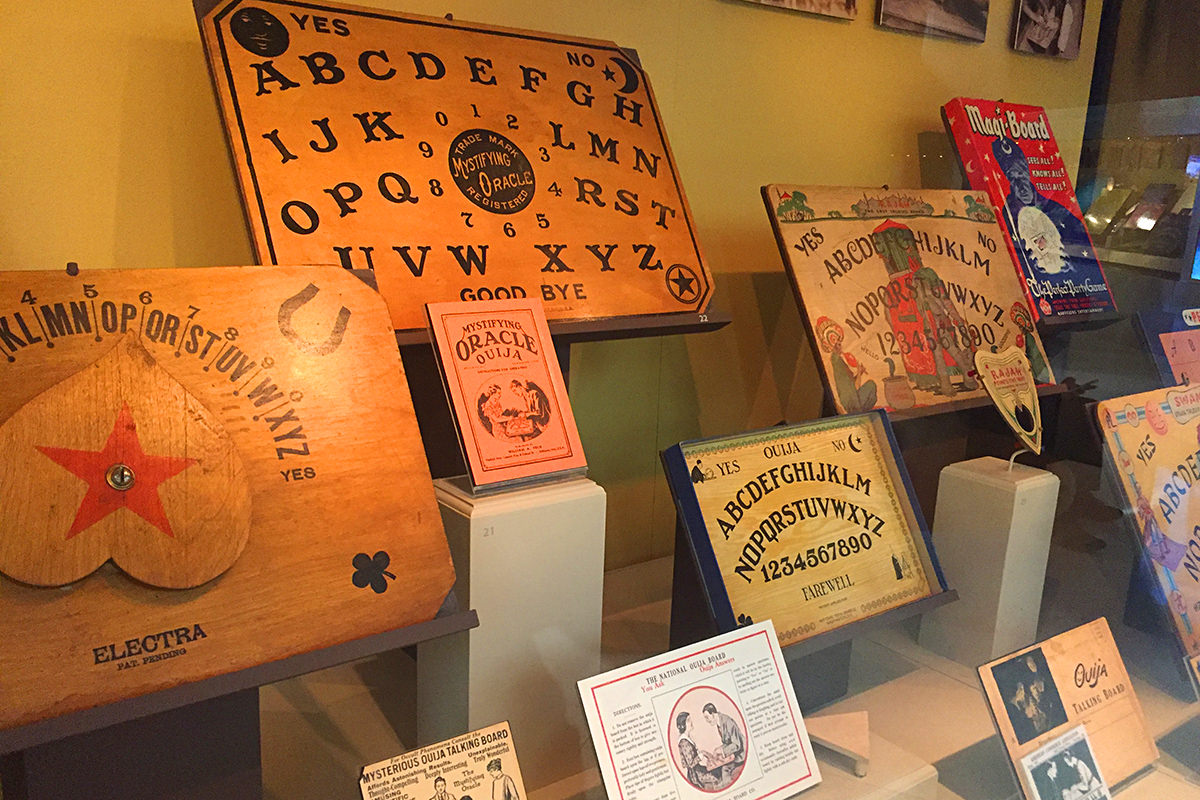 The trip home was nothing exciting, which is the best kind of trip to have.
The cats were, of course, excited to see me. Jake was all over me from the minute I walked in the door, and needed a lot of attention before he settled back into normalcy. Or whatever passes for normalcy in a cat.
Jenny was a bit more reserved... until bedtime.
Then she decided to make up for lost time by bringing me a toy as a welcome back present. Or so I would imagine...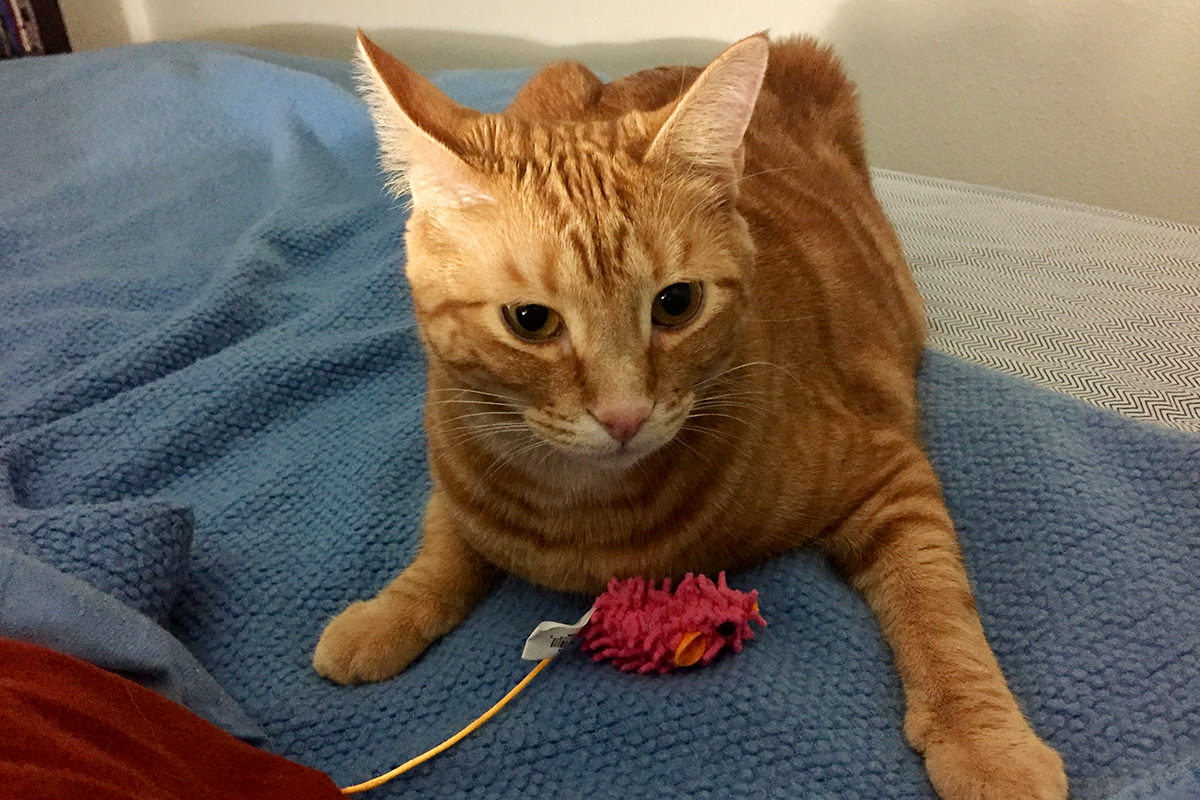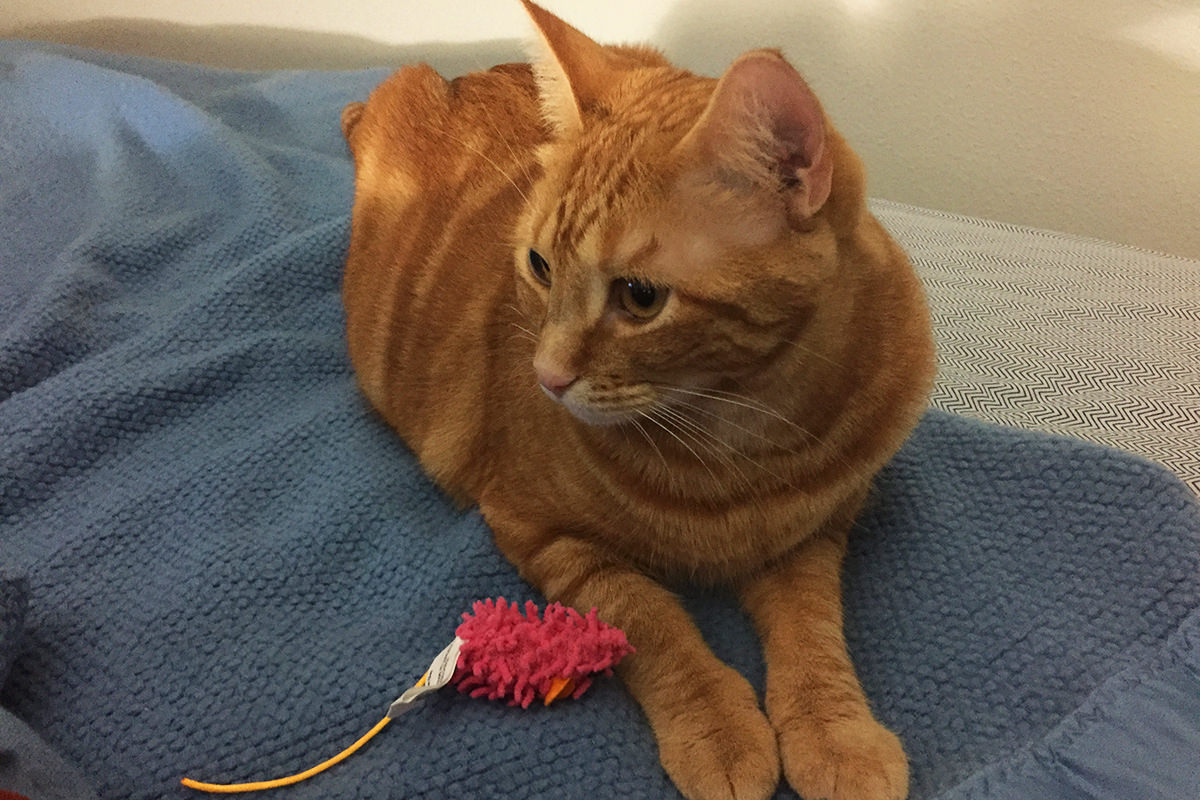 I started to pet her, but she was more interested in television, as usual...
So I guess we're good.
Nobody tell her that I'm leaving again tomorrow...