Today was a horrific day for the country in so many ways. I cannot fathom what it's going to be like after four years.
As if that weren't bad enough, I woke up to an idiopathic angioedema attack (which causes random swelling of random places like my tongue, throat, face, hands, or feet). Fortunately, it was just my right foot this time, which is painful and inconvenient... but not life-threatening like other areas can be. I took one of my massive antihistamine pills and hung out until I could put on shoes, then went to work knowing that it wouldn't last. Angioedema fatigue on top of antihistamines is a recipe for falling asleep at your desk.
I expected to head home at noon, but lasted until 2:30. Go me.
After napping for a few hours, I awoke to find that my foot had ballooned back up. So much for some desperately-needed vacuuming.
Which was okay with the cats. Especially Jake, who snuggled up to watch YouTube cat videos for a couple hours...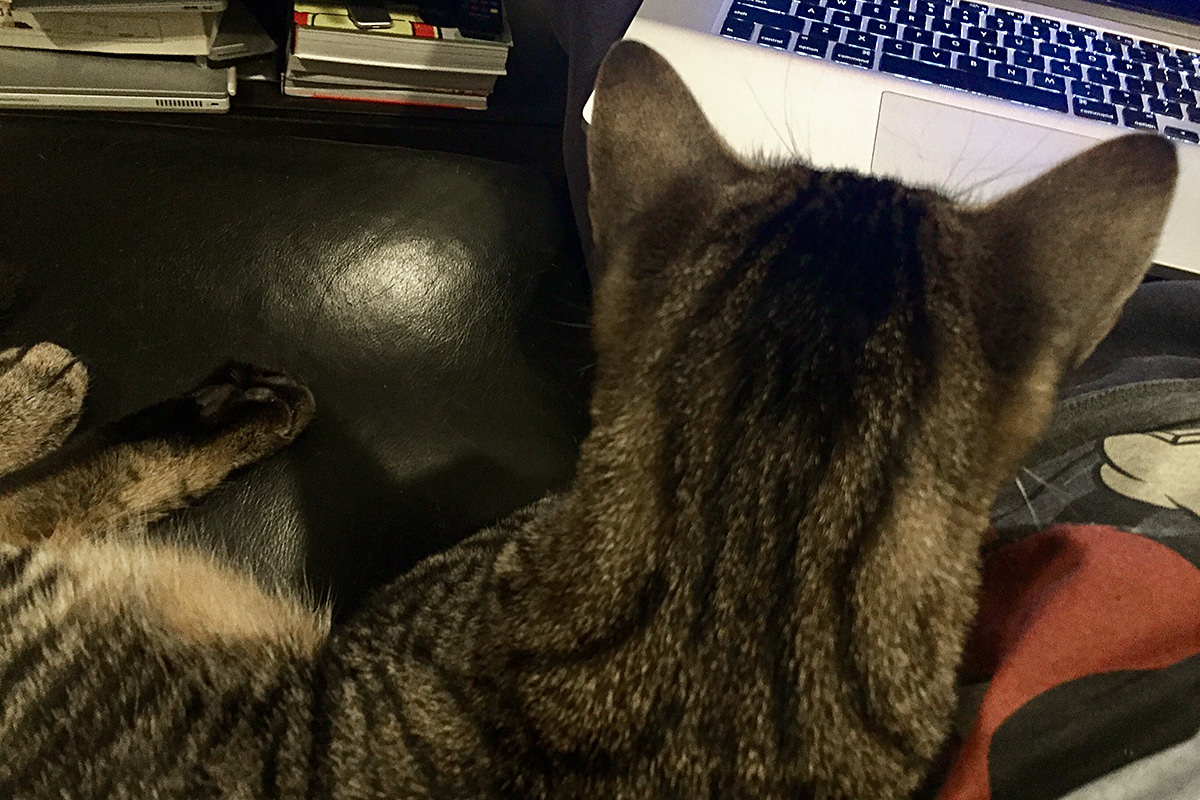 He can't get enough of those "funniest cats" compilations.
Jake has always been the more affectionate cat... but he's really been ramping it up this past week. He's crawling around my legs whenever I'm standing still. And he's all over me the minute I sit down. I don't know what it's all about, but I don't mind the company. Jenny still likes to sleep next to me on my bed and cry for the occasional cuddle. I guess that's enough for her.
And now... time to take another massive antihistamine pill and hope that something else doesn't decide to go all angioedema on me in the middle of the night. Especially not my tongue or throat... for which I keep an Epi-Pen on my nightstand, just in case.
Though waking up alive in America ain't what it used to be, so who knows if I'll actually bother to reach for it.