We've hit a bout of above-freezing weather this week, which has the cats in and out of the catio all day and night. Especially Jenny, who just loves ripping it up out there. This has me forward to Spring when I'll start working on Catio: Phase Two, which will add even more cat-tastic fun! Though I'll probably be looking at installing gutters first, since the guy I hired never showed up and there's water everywhere.
I think the wet floor is why Jake would rather hang out with me on the couch...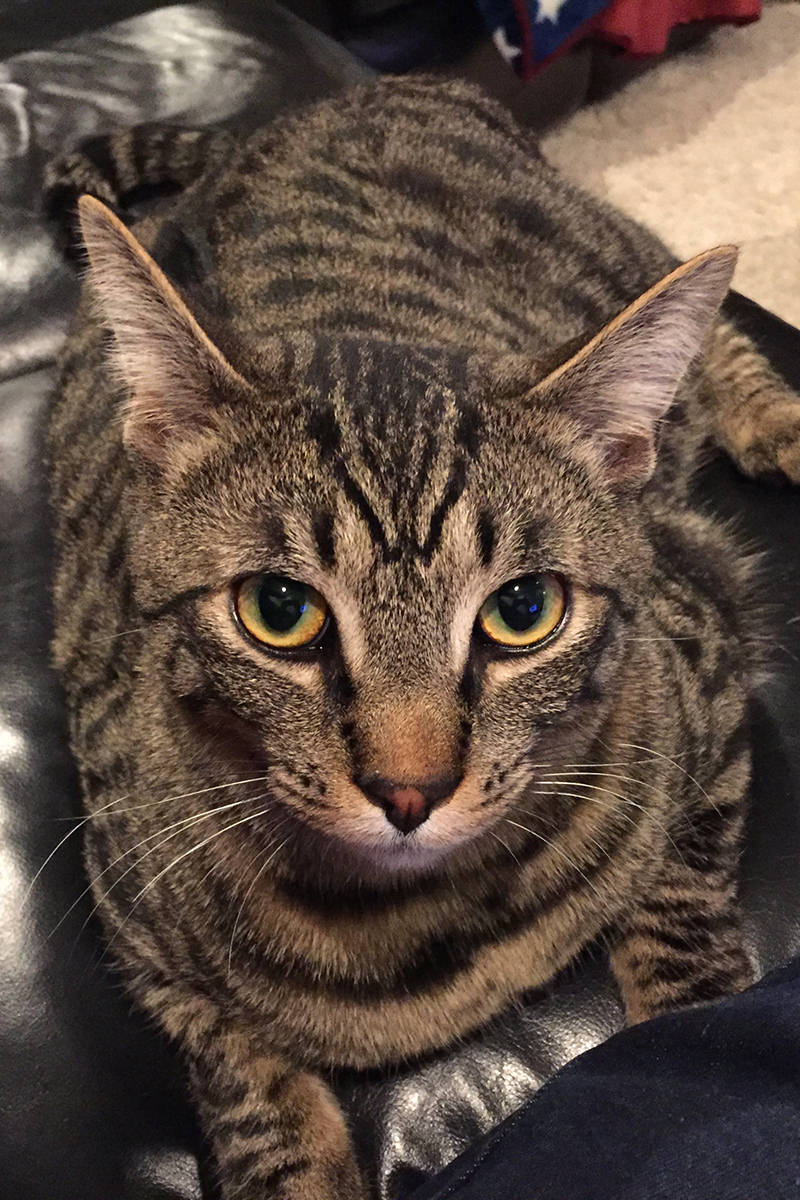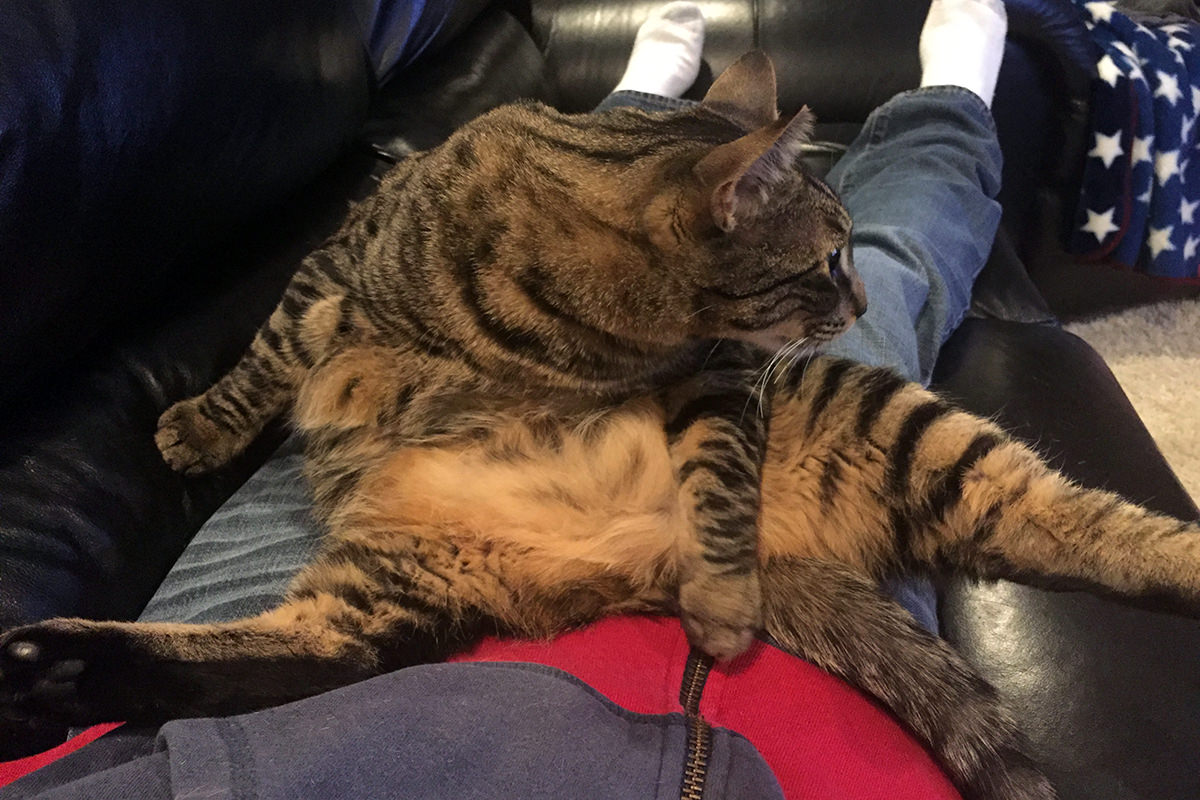 Not that Jenny spends all her time outside. She likes to snuggle up from time to time too...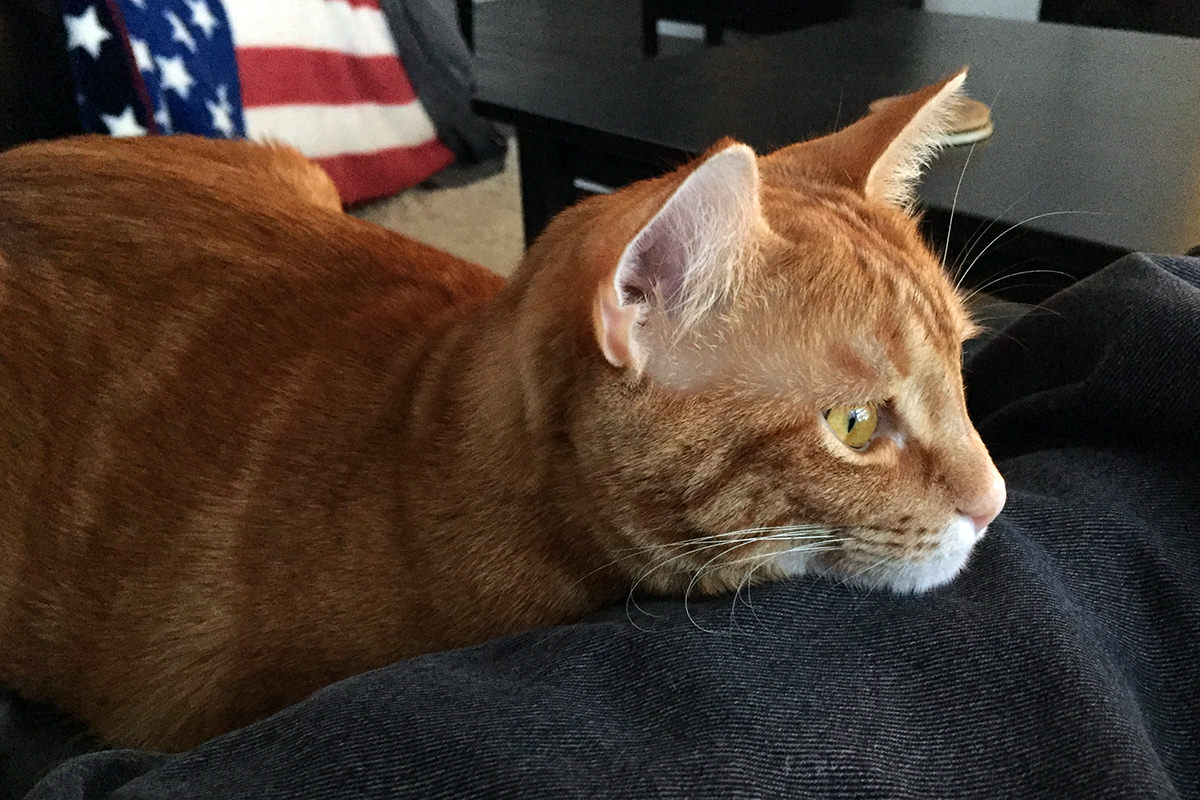 Or sit around watching television...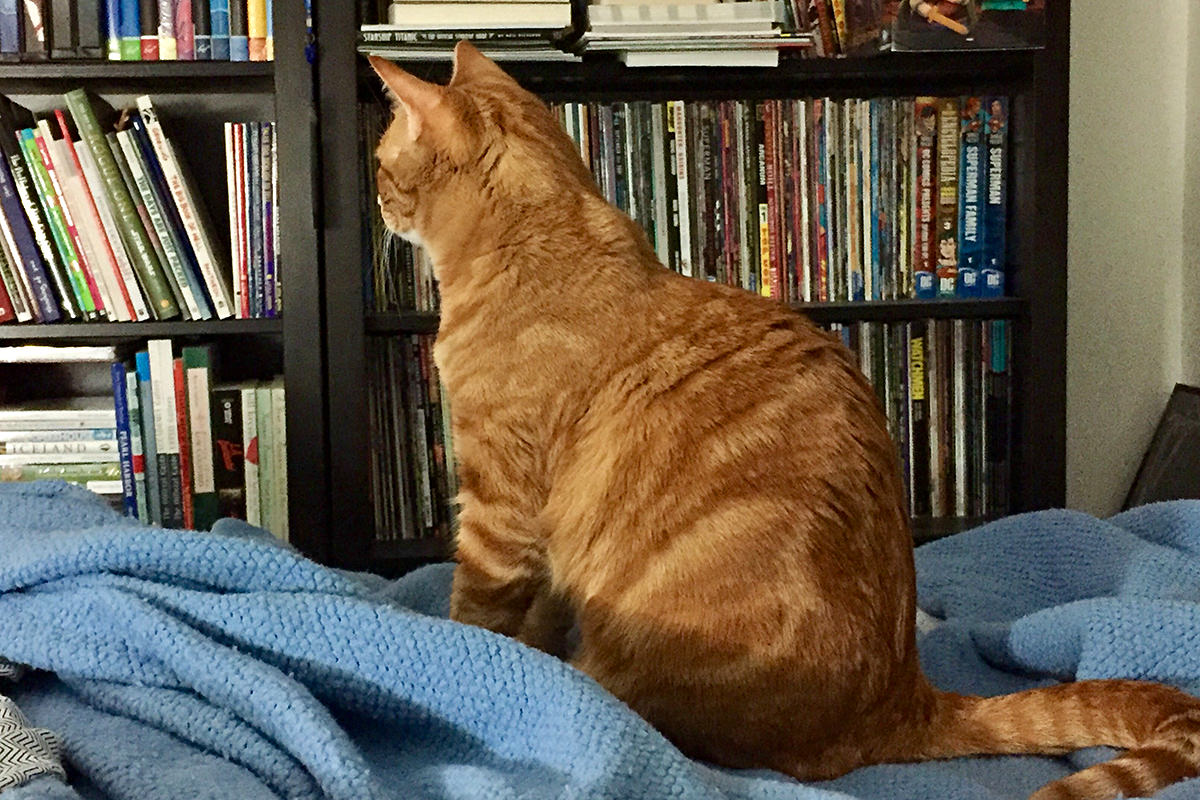 Also this week... I've started bribing them to spend time in the new cat carriers I bought for their vet visit next month...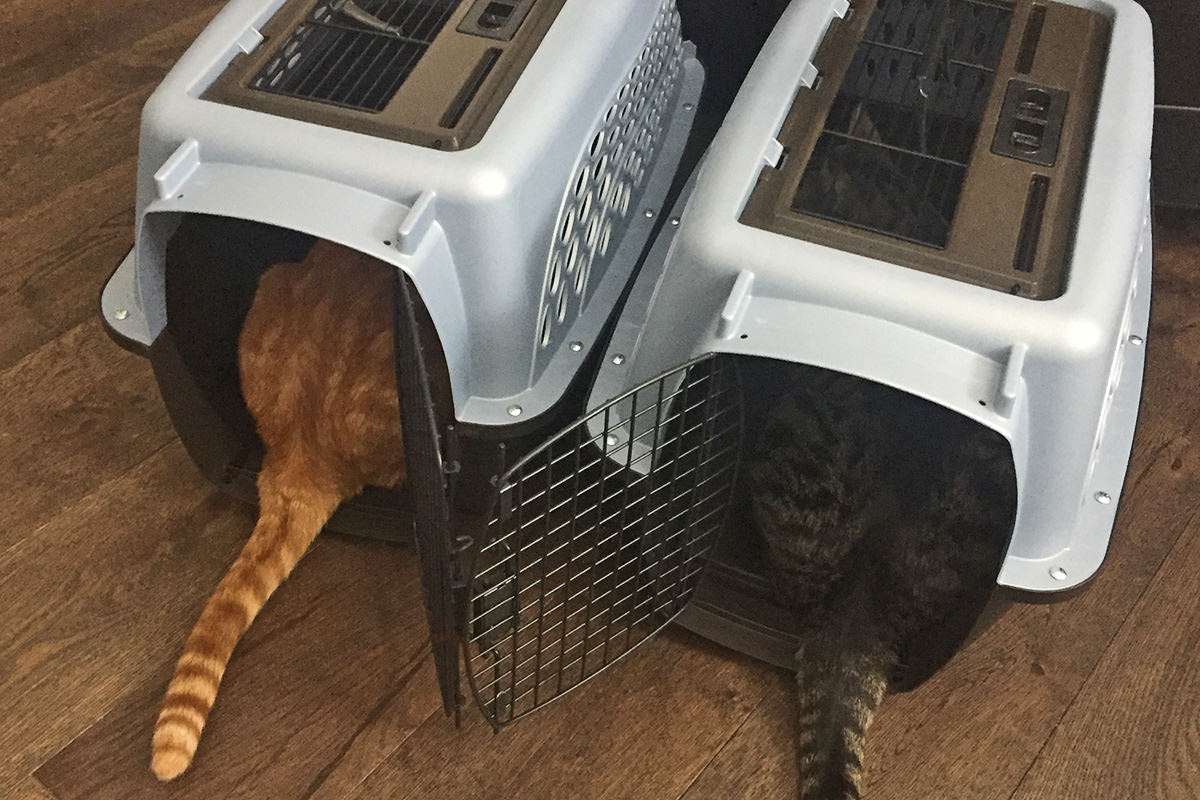 Not something I'm looking forward to. At all.
I'm pretty sure the cats won't be thrilled with the prospect either.