I didn't have to be at the airport until 12:30, which meant I could wait to pack my suitcase this morning and relax a bit before taking my three flights home.
It also meant that I had time to stop by The Maine Mall for lunch. Which would usually be at Johnny Rockets... but they changed their buns to these small crusty things (even when you ask them to ditch the shitty "healthy wheat" bun that now comes on their veggie burger)... so this time I ate at Qdoba. Never thought that would happen.
Anyway...
Flights were uneventful. Even if I did have a layover at shitty Washington Reagan National Airport, which makes you exit security to change concourses. Landed back home at 12:10, got my suitcase by 12:30, cleaned off my car by 12:45, was at my house by 1:20am.
Where my cats were happy to see me. So happy that I had to distract them with treats so they'd leave me alone long enough to unload the car.
Needless to say I was exhausted and decided to go straight to bed.
Which is where I stepped on this...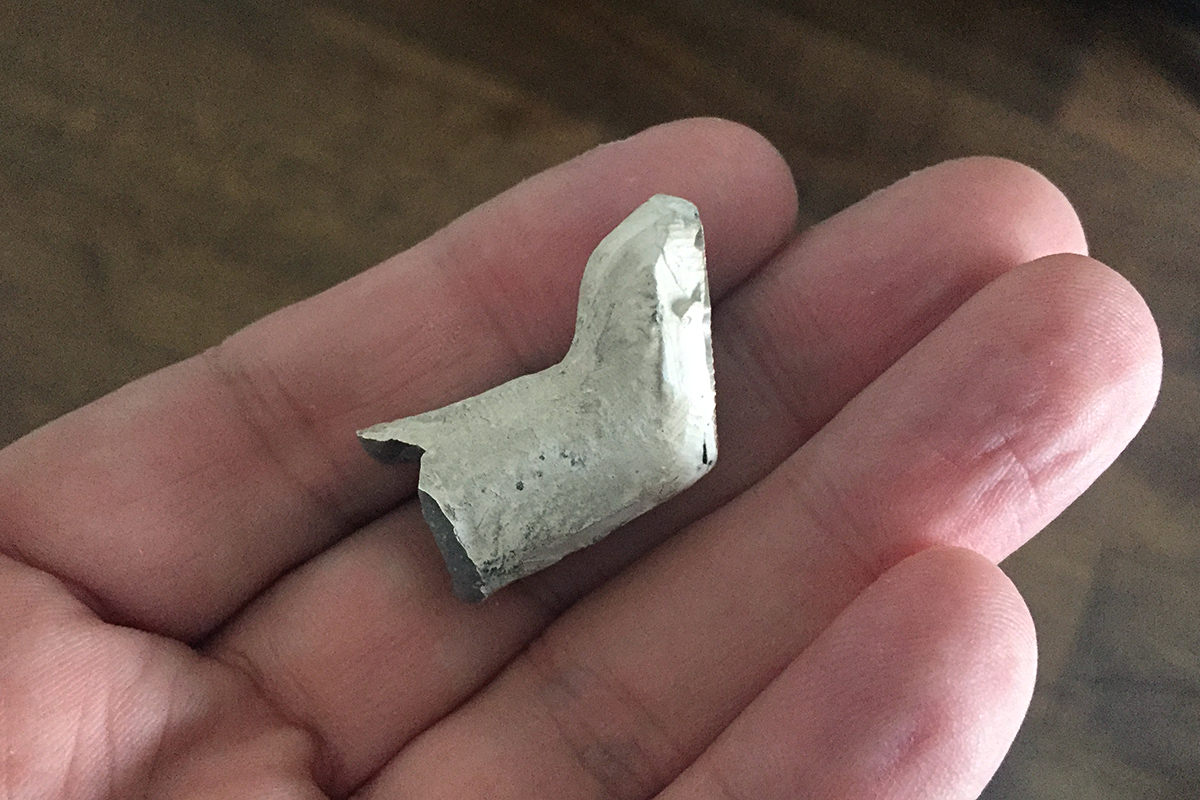 It's... a rabbit foot?!
I rush back down to the guest room and, sure enough, this happened...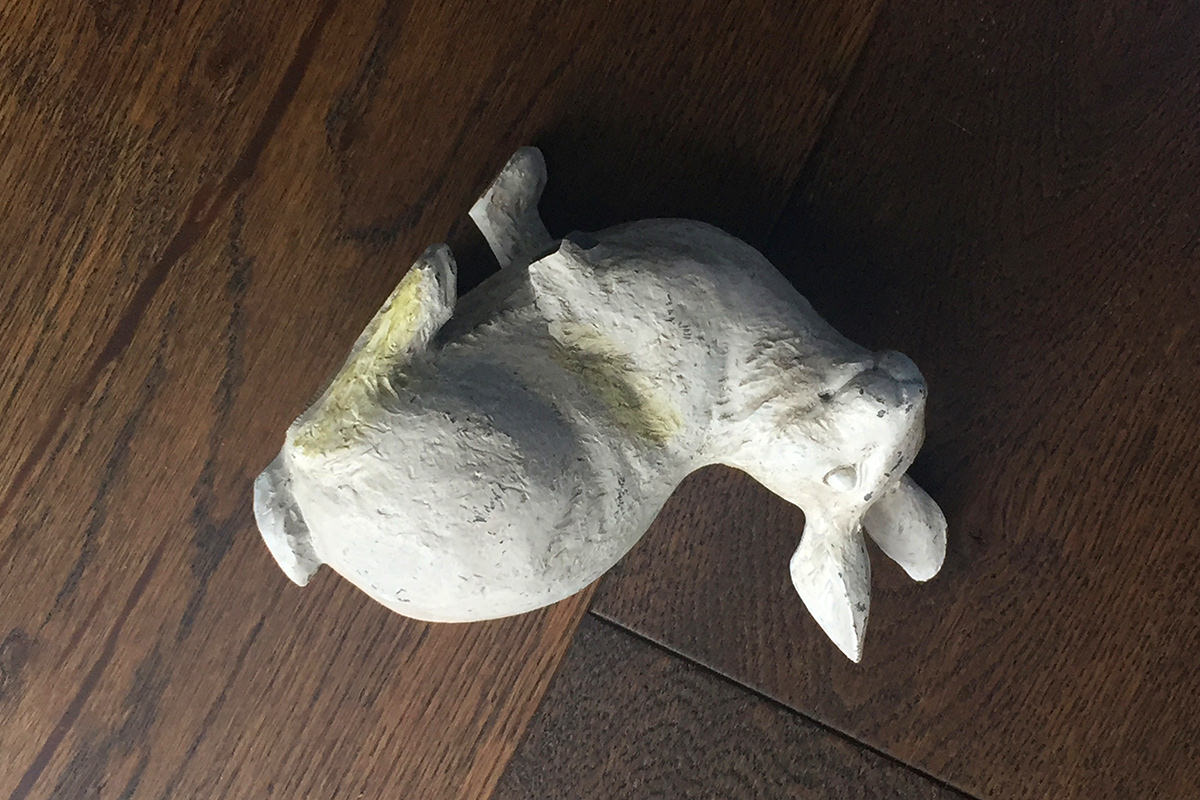 Okay then. The cats knocked one of my rabbits off the shelf. Sad... but nothing super-glue won't fix.
The question is... how?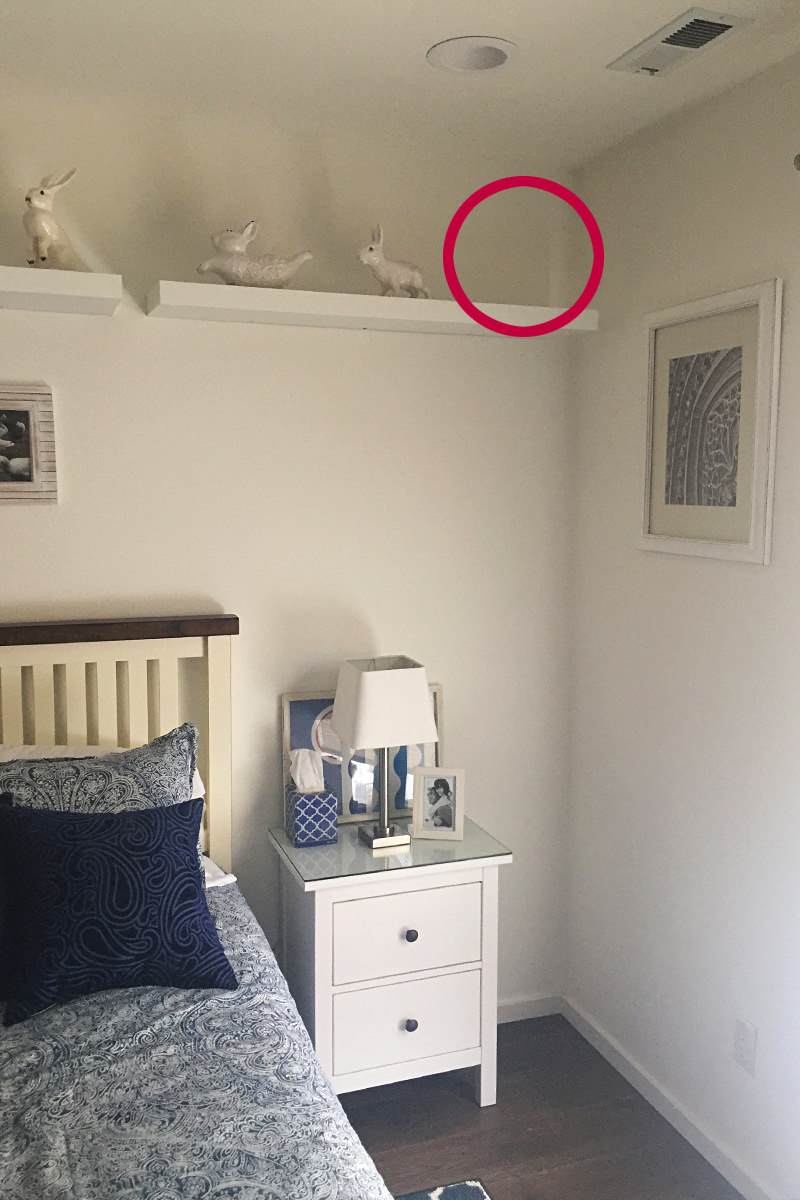 I was careful to not have any tall furniture near the shelves that the cats could climb up. The headboard is under the shelves, so they can't be using that. Or can they? Hell if I know. Obviously I don't have security cameras in my guest room... but I'm tempted to put one in there temporarily so I can see what in the hell they're doing in there.
Besides scratching up my new chair.
Welcome home, me.