There is no amount of savings that would encourage me to shop retail today. None. Even if they were giving shit away for FREE, I'd still be going into work then hiding at home the rest of the day. Buddhism has taught me not to get caught up in "stuff" and focus on more important things, so fighting over a bunch of "stuff" is about the last thing I'm inclined to do.
That does not, however, mean I won't be shopping Black Friday and Cyber Monday sales online.
Every month I put aside $50, which comes out to $600 of funds that I spend on clothes come Black Friday. With careful shopping, you can easily turn that $600 into $1200 (or more!) worth of buying power, and 90% of my clothes for the entire year are bought during this time. I especially love that I can buy pricey brands that I could never afford otherwise.
$100 denim being sold for $40? Yes please.
$80 shirts for $25? I'll take 'em.
All underwear is Buy One Get One Free? Alrighty then.
Jackets half-price? I could use that.
Nothing quite like getting a pile of designer clothes at cheap-ass prices. This is literally the only time I enjoy shopping. This year I actually went overboard... spending closer to $700 than the $600 I had saved... but I lost some weight and ended up needing smaller sizes, so it was still a bargain.
This is the time of year I always take my spare change jar to a CoinStar machine, so I'll probably make up that $100 in no time to stay on budget (last year I had accumulated $136 in coinage!).
Which is good, because I also found Lego Star Wars: The Force Awakens for Wii U on sale for $17 (Regular $39.99)...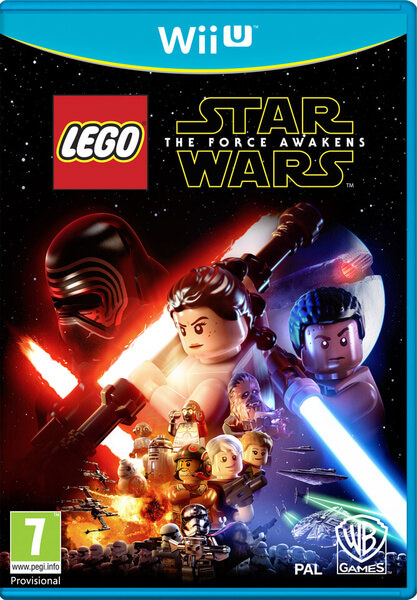 Doesn't get much better than that!
Happy Black Friday, everybody!