My back door was glass, which meant I couldn't install a pet door so the cats could go out to the catio whenever they wanted. So I saved my pennies and bought a new fiberglass door, then had a cat door installed in it. After a day of training them, Jake and Jenny figured out how to go in and out as the pleased... without my having to leave the door open and lose heat.
I've decided to hold off until Spring to finish up the catio but, in the meanwhile, I think I'm going to try my hand at making my own cat tree. The cats love the carpeted thing I bought, but it's just so darn ugly. Surely there's a way to make something that's fun and functional, but looks more like furniture than a fuzzy monolith?
Something to think about.
In other cat news... I found some wicker baskets that had a fabric liner while I was cleaning out the garage. Jake just chews on them, but Jenny seems to think they are some kind of impenetrable fortress. Whenever she is being chased or wants to feel safe, in she goes...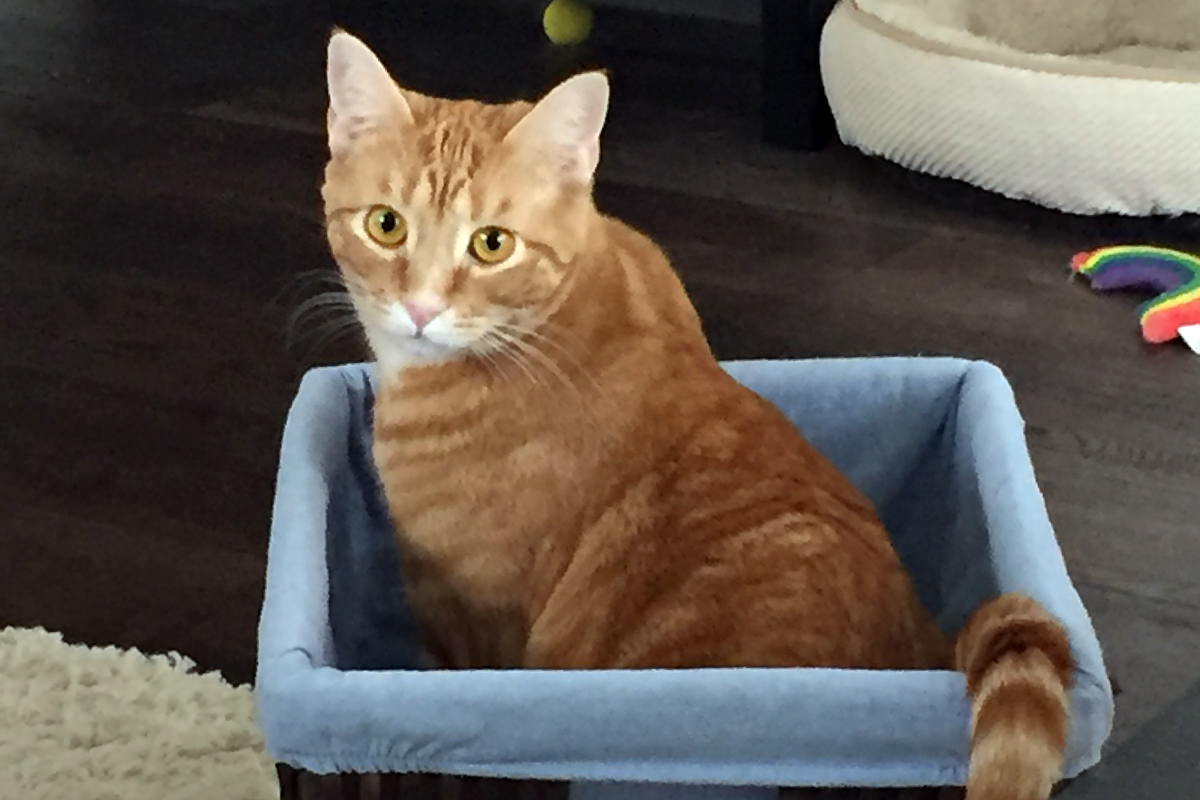 Kinda funny how that works in her head.
But, then again, most things that cats do are funny in my head.