You know... I would never presume to tell a parent what they should or should not allow their child to read.
Even the stupid parents. It's their kid... they should get to decide that. But it is quite another matter for said parent to decide FOR ALL OTHER KIDS what should or should not be read.
And yet...
The Immortal Life of Henrietta Lacks is absolutely fascinating reading, and there is much to be learned from her story (I can't wait for the movie!). There is NOTHING in the book that could even remotely be considered "pornography." Especially for a 15 year old kid who lives in the Real World. And yet, some bored woman in Tennessee with a bug up her vagina is wanting to have it banned...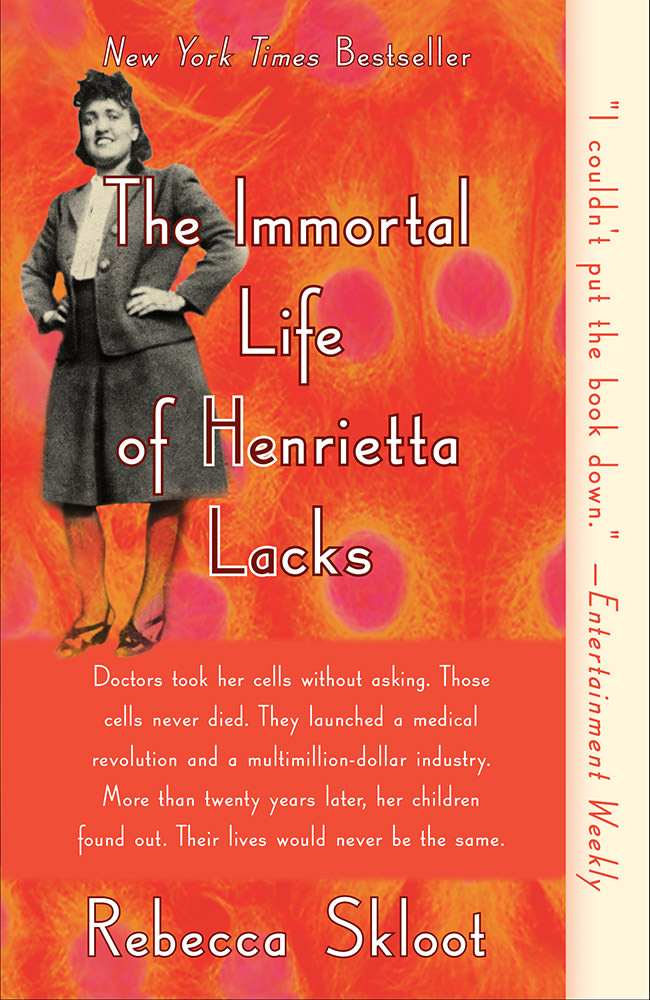 Well fuck her.
Let other parents decide for themselves if it's appropriate reading for THEIR OWN DAMN KIDS. I am so sick and tired of ignorant dumbasses constantly pushing for society to be lowered to their level of idiocy.
Stay in your ignorance bubble if you want... just leave the rest of us out of your dumbfuckery.
If you want to know more about the woman whom the book in question is written about, here's the Wikipedia page for Henrietta Lacks. And if that's not enough... I can't recommend The Immortal Life of Henrietta Lacks highly enough.
Fascinating, fascinating stuff.