Get ready to bask in the City of Roses... because a Bullet Sunday from Portland, Oregon starts... now...
• PDX! How many airports do you know that have carpeting so famous that they have a Wikipedia page devoted to it? I have no idea. But if there's a list, Portland International (PDX) would be on it (seriously, here's the Wikipedia page). For years now, you can always count on seeing people photographing themselves standing on it. Like me today...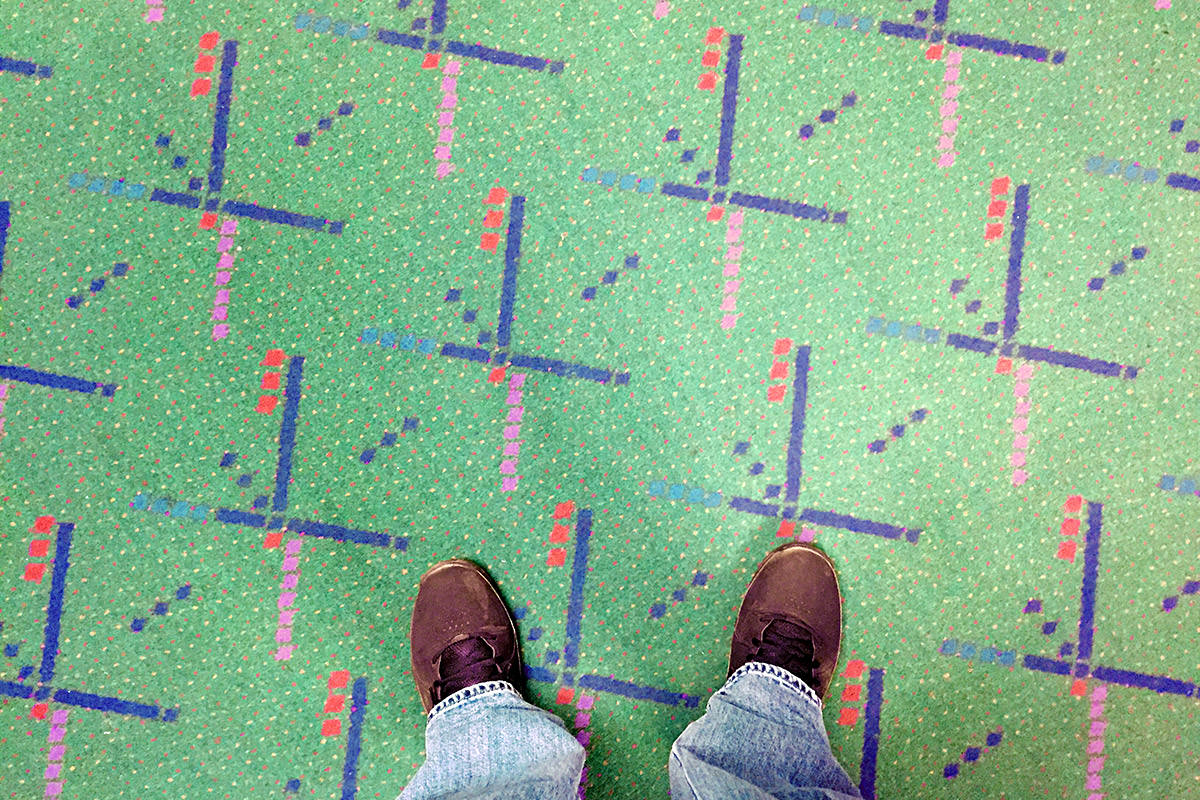 The pattern apparently represents the intersection of PDX runway lights as seen at night or something. In any event, it's a beautiful design and everybody seems to love it. Which is why the Port of Portland decided to replace it with a new design rather than a reprint of the old design?...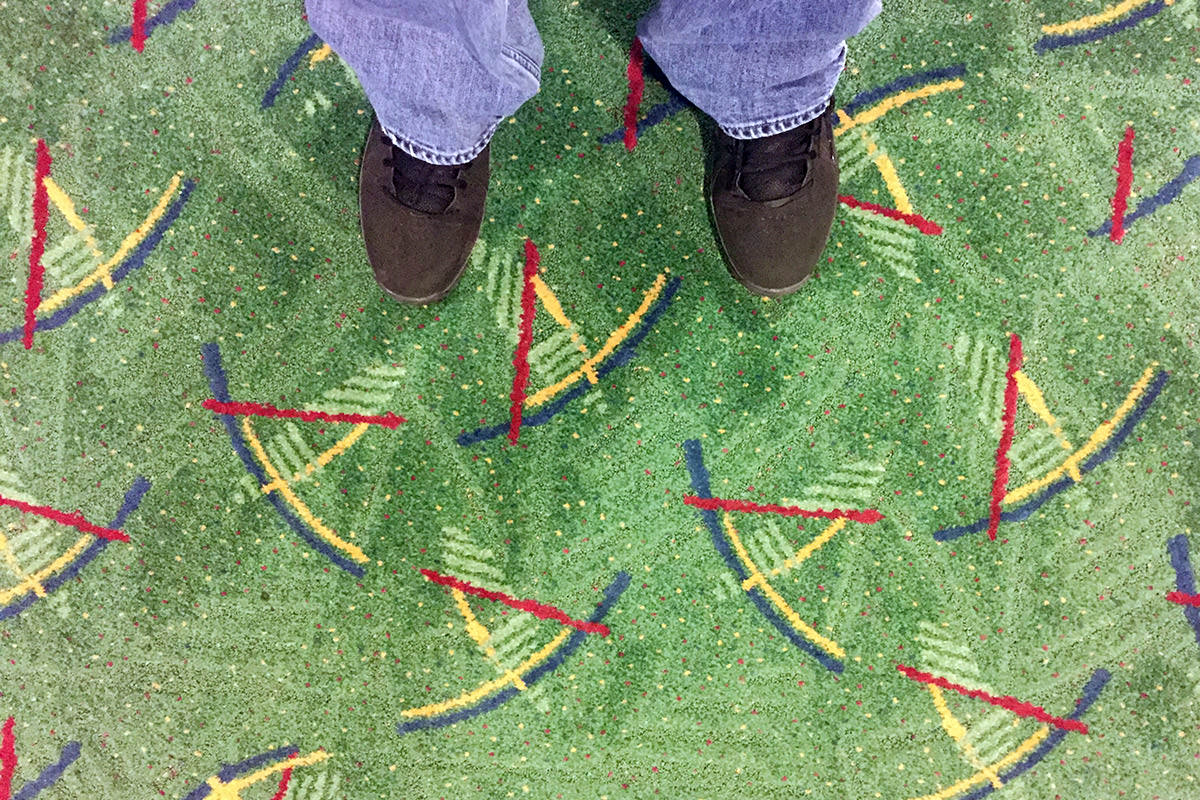 It's a nice enough pattern, I guess, but I don't understand why they didn't replace the worn out carpet with the same design, which didn't really need updating. Especially given how popular it is. A very sad day for PDX fans...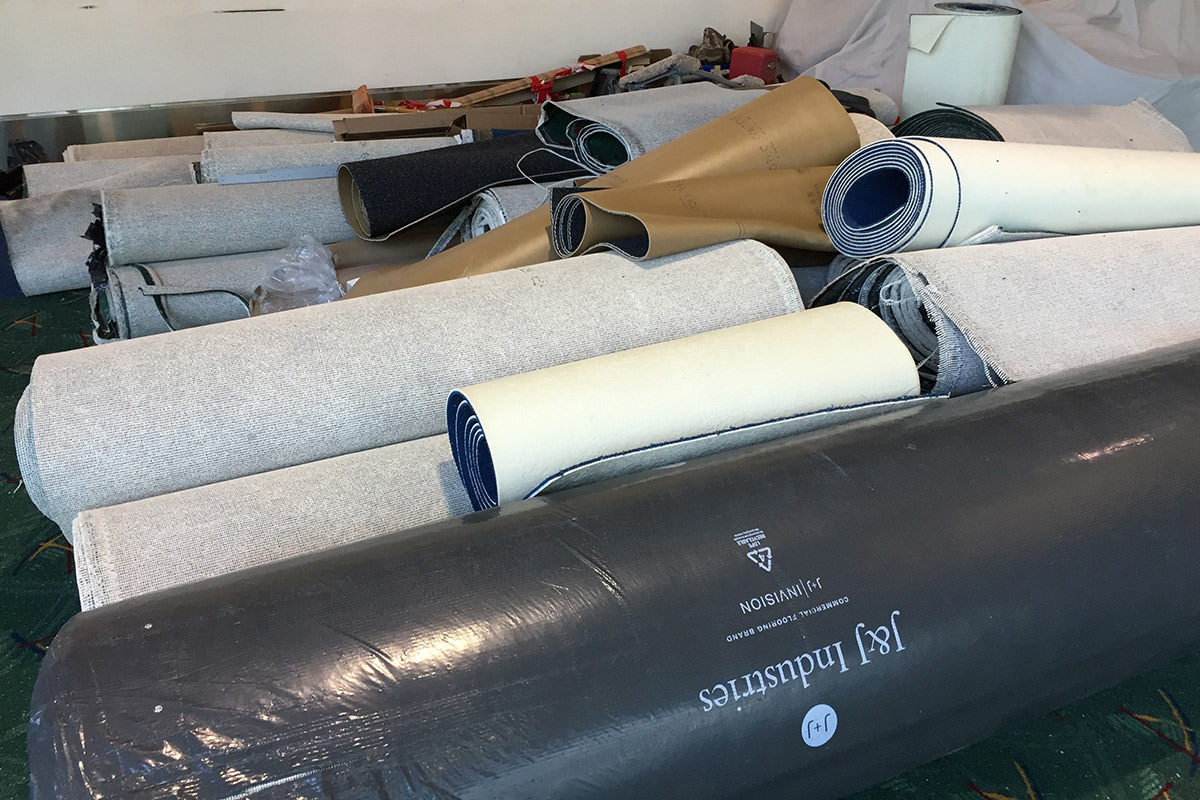 Including me. The next time I fly into Portland, all remnants of the classic PDX carpeting will be gone.
• Hooking! Is it just me, or does this advertisement from Alaska Airlines' inflight magazine look like some guy just hired a very expensive hooker?
Turns out it's an ad for a casino, but wow...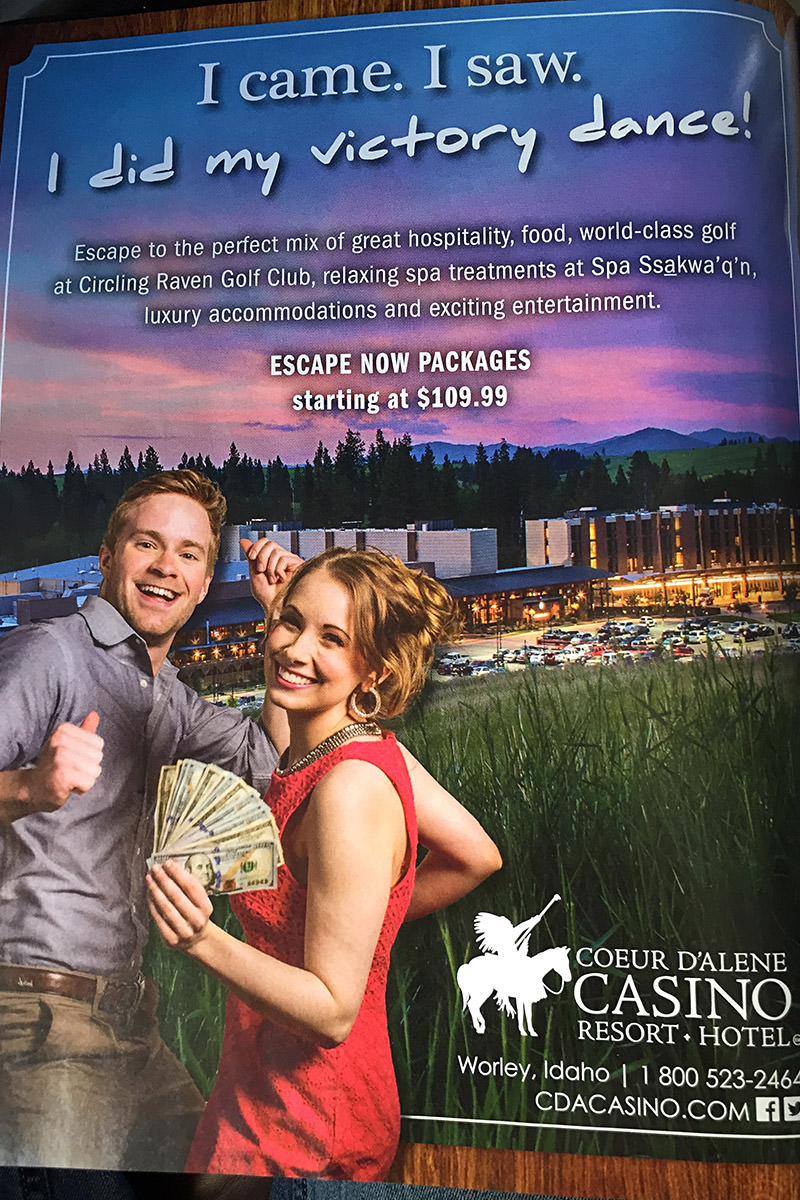 Enjoy your hooker victory, sir.
• Congrats! The reason I flew to Portland today was so I could see two of my long-time blogging friends, Oh Sarah Joy and Iron Fist get married...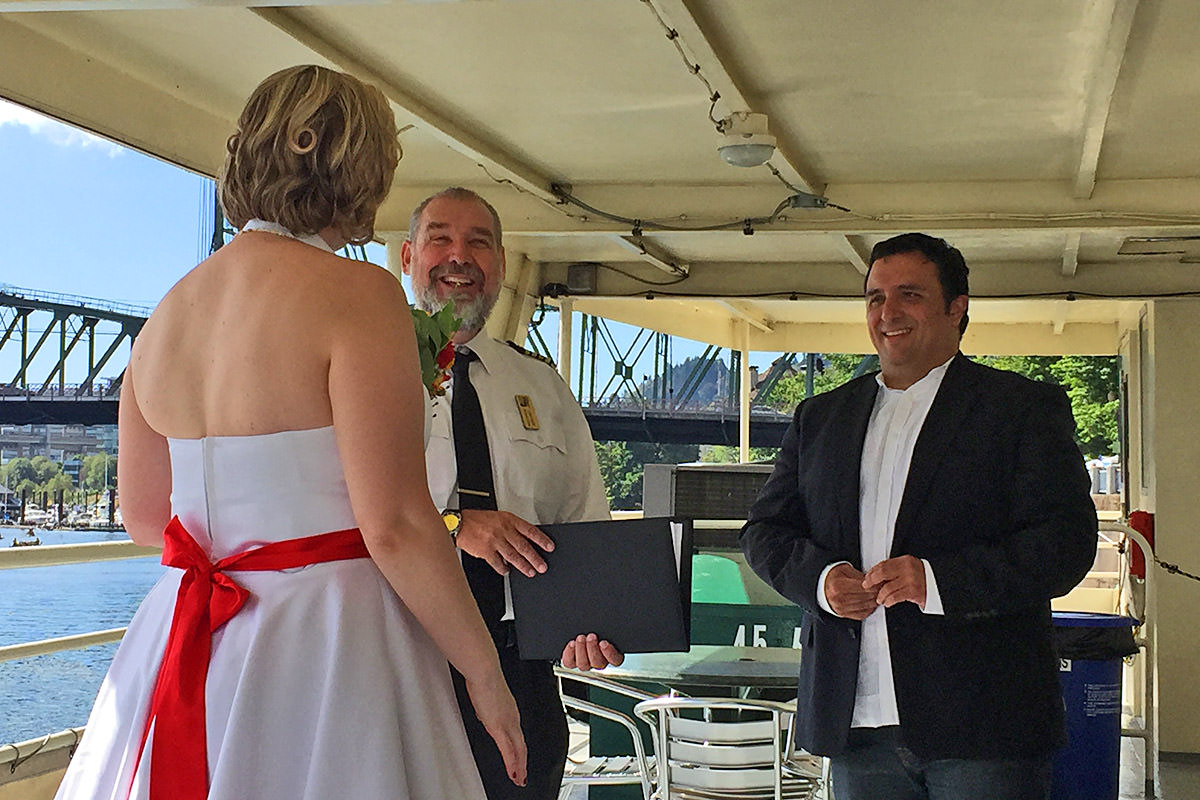 Congrats to Sarah and Vahid!
• To Go! And speaking of weddings... this is not a real ad for Tide To-Go Pens, but it should be because it's really clever...
The ad may be fake, but that's the real Miss Yvonne from Pee-Wee's Playhouse!
• SuBullets!

And... my flight will be taking me back home any minute now, so no more bullets for you...