Um, yeah.
If I wanted lumpy, under-cooked potatoes, I would have made them myself instead of trusting a professional to do them up right...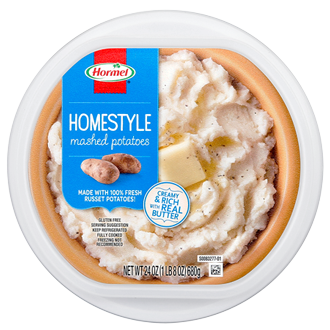 If "Homestyle" means there's cold, hard lumps of un-mashed potatoes throughout the entire bowl, then I guess these are a success? Except it's kinda gross to eat them.
Which means I'm going to have to pull out the mixer and re-blend them.
NOT what I had in mind when I bought into Hormel's lie of convenience to satisfy my mashed potato craving.