Back in February I wrote about my 5-minute commute to work and how it is responsible for half of my rage each day because people are stupid. It just doesn't seem possible that such a tiny span of travel time could deal so much damage, but it's true.
And it's getting worse.
Most every day it seems as though nobody is paying attention and nobody is using their turn signals and nobody is going the speed limit and nobody knows how to frickin' drive.
So I've started chanting whenever I'm in the car now.
It's the only thing that keeps me from going insane...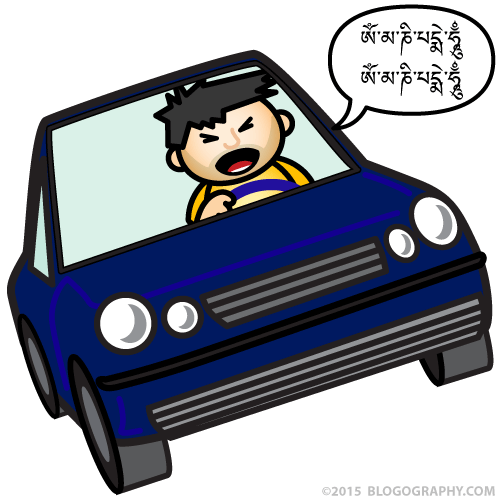 And now, if you'll excuse me, I'm off to work.
Wish me luck I don't light anything on fire.